15 Best Places To Travel Alone in the US
* Disclosure: This post may contain affiliate links, which means we may receive a commission if you click a link and book something (there is never any extra cost to you for using these links).
A vast expanse of the USA offers a perfect mix of adventure and leisure along with solitude and entertainment for those traveling solo. If you are one of the people who like going on a solo vacation, then you have a plethora of cities in the USA to choose from. The glittering lights of Chicago will guide you when you are on a trip alone. The rugged beauty of Florida Keys will call your name and the heady mix of music and booze will pamper you when you are visiting Myrtle Beach. It's time to pack your bags, solo travelers!
Checkout this list of 15 Best Places To Travel Alone in the US
1. Boulder, Colorado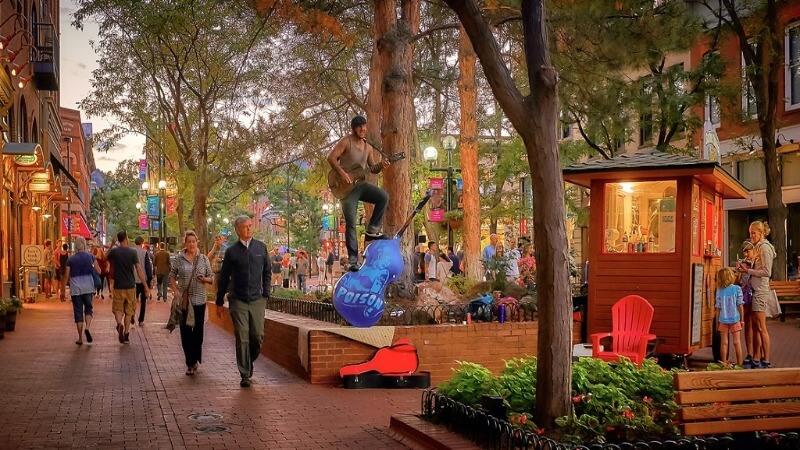 PC: Flickr.com
If you love solitude and all the perks that comes with it this is the perfect place for you, and why wouldn't it be with 30,000 acres of uninterrupted land open to public? If you're in Boulder, Colorado don't forget to visit the Chautauqua Park and the Flatirons which are some of the most beautiful places in the city. The best thing about Boulder is that every attraction of the city is located within a 2-mile radius, which makes this city perfect for self exploration. Know more Why Boulder Is A Top Destination For Solo Travelers
2. Chicago, Illinois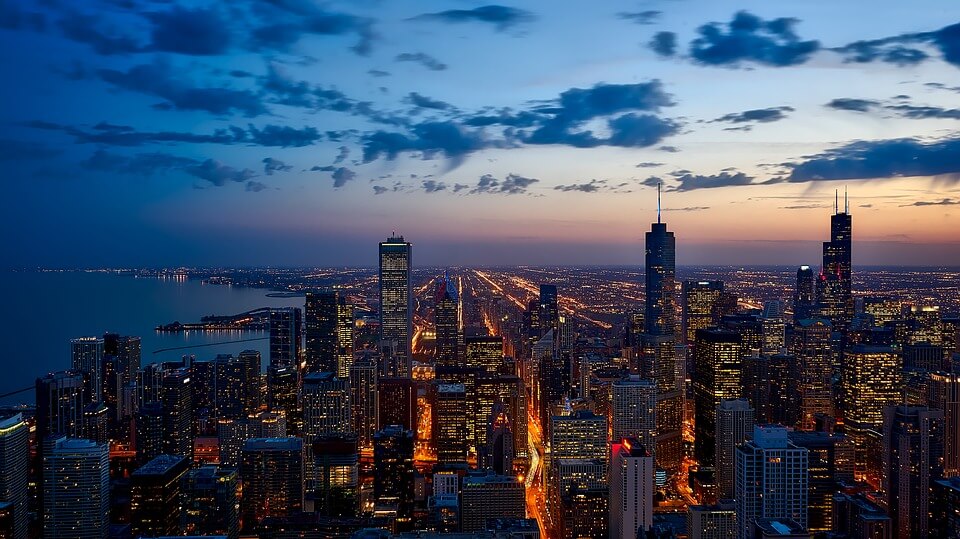 If you don't want to explore the wilderness and want to do something fun and engaging there is no better place than Chicago. This city has many interesting things to offer ranging from great museum, grand theater to a beautiful lake fronts. You can explore Chicago by renting a bike and just cursing along the 18-mile long ride along the Chicago Lake front trail. The city of Chicago is also known for the amazing deep dish pizza, don't forget to try one of those out! It's also one of the best party cities in USA!!
Also Read -10 Cheapest Caribbean Islands To Visit
3. Portland, Oregon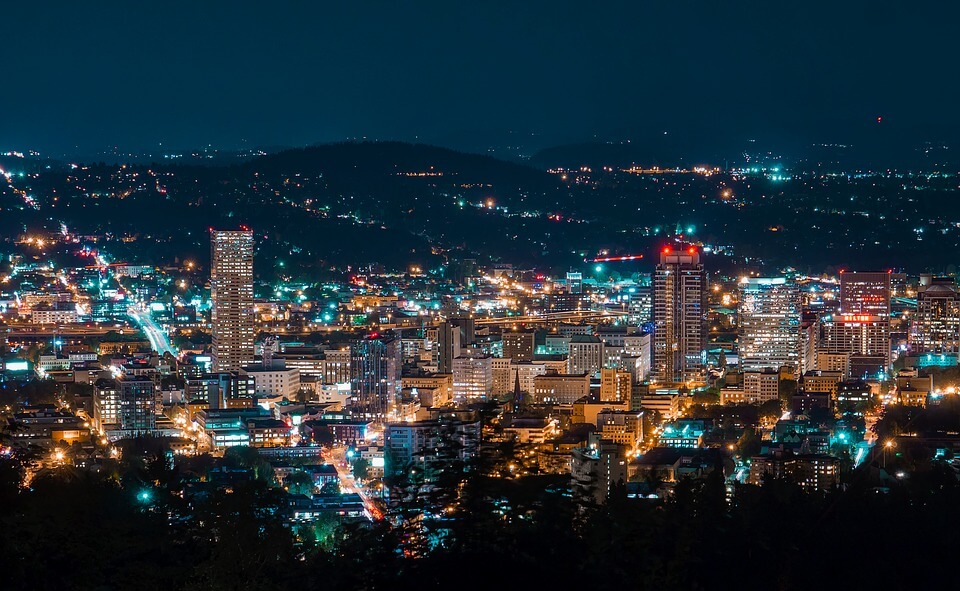 Save 7%

Save 7%

Save 5%
Portland is a pretty weird city with lots of unusual attractions, but doesn't that sound like a perfect place for solo traveling? The overall vibe of the city is pretty warm and the locals are very welcoming towards tourists. There are many activities you can do here which includes fishing for the Dungeness crab and eating it or just go on a quite hike in the surrounding thick forest trail. Checkout why Portland is brilliant solo travellers
Also Read -14 Budget Friendly Beach Destinations in USA
4. Nashville, Tennessee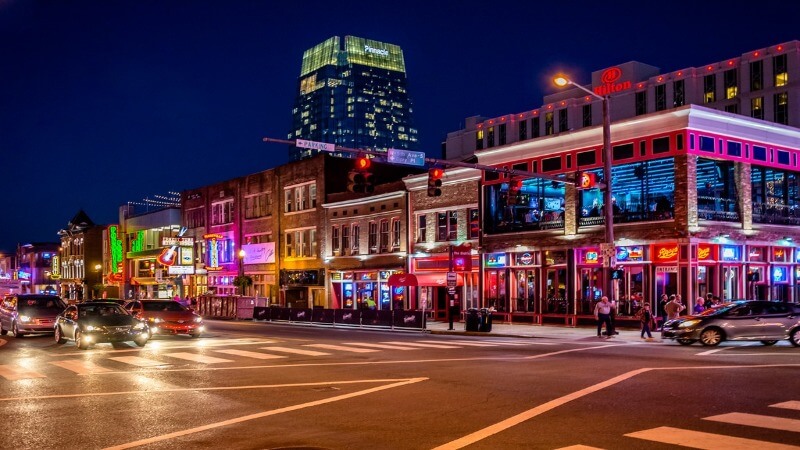 PC: flickr.com
Nashville might just be the perfect place to travel alone in USA for you. The famous southern hospitality can be seen here with people going out of their way to help you. Don't be surprised if you make couple of friends at the end of the day itself. It is also a historically rich city proof of which can be seen at the Country Music Hall of Fame and Museum. If you are looking for a fun time we recommend you join the Nashville Pedal Tavern tour which will take across all the important landmarks of the city, oh did we mention that they also serve alcohol on board?
5. Philadelphia, Pennsylvania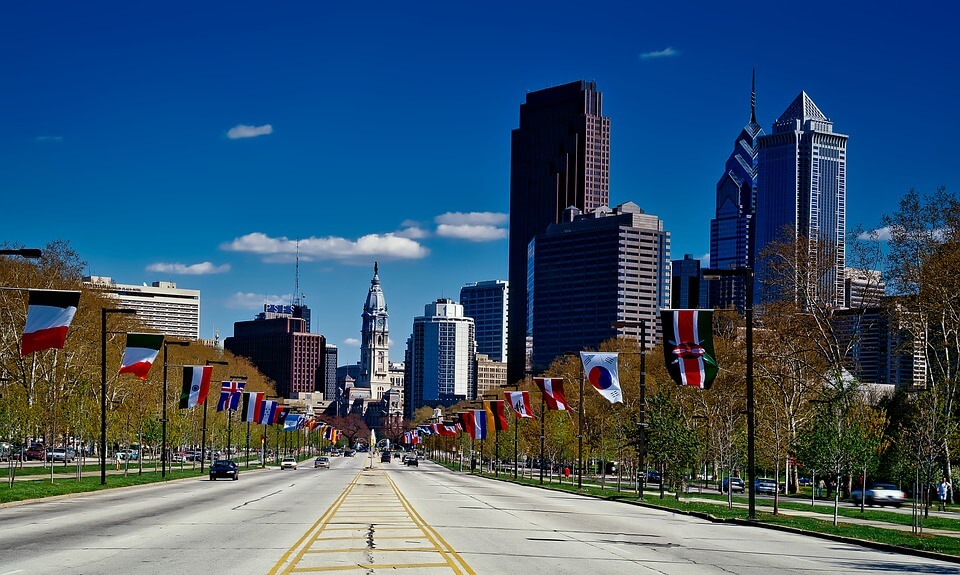 Philadelphia is a culturally rich city with lot of activity. It also offers many attractive destinations which will keep you occupied for the entirety of the trip. You can start off your day by visiting the Independence National History Park to find the famous Libery Bell. When you're done run up the famous Rocky steps while singing Eye of the Tiger out loud, this will take you to the Philadelphia museum of Art. Take a stroll through the museum and browse through the amazing collections of exhibits made by different local artists. At the end of the day head down to a restaurant to enjoy the famous cheese steak (or two). Read this Philadelphia Solo Travel Guide
6. Myrtle Beach, South Carolina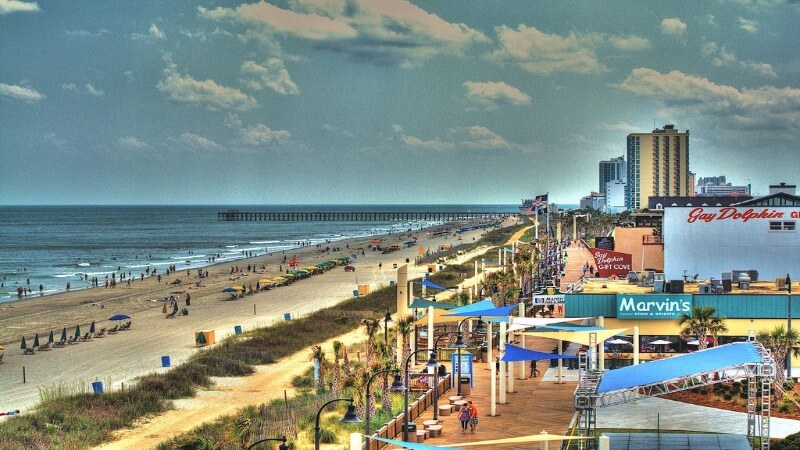 PC: flickr.com
If you are just looking for a long walk on a beach you should head down to Myrtle Beach, California. It is a quite 1.2 mile long radius with nothing more than the sand and the sand. There are some restaurants and food trucks nearby but you will have to head down to the Boardwalk for a bite. If you are done with some much needed soul searching and silent walks of solitude head down to The Bowery which is a famous hot-spot for its night life. The bars are usually open till late night which makes them perfect for bar-hopping with the friends you just made at the beach.
7. Washington, DC

PC:Richard Ricciardi/Flickr
If you ever find yourself alone in Washington D.C with nothing to do, don't worry! The city has lot of attractions within its compact limits. There are tons of museums here that you can explore. Some of them are free, and some of them charge a nominal fee. If you find yourself fascinated with history visit the National Museum of American History which consist of a large number of exhibits showcasing American culture throughout the years. If you are into art visit the American Art Museum or the National Portrait Gallery which will take you through the works of many talented artists around the country.
Check out: Best Beaches near Washington DC
8. Santa Fe, New Mexico

PC:Ron Cogswell/Flickr
This New Mexico city is filled with rich southwest architecture which was left behind during the Spanish colonial era. But if you're not in the city to admire old buildings we recommend you explore the beautiful desert of Santa Fe and just take in the picturesque beauty of the Rocky Mountains. If you want to learn more about the city's history visit the New Mexico History Museum or the Museum of Indian Arts and Culture. At the end of the day to relax visit the Ten Thousand Waves Spa. After all solo adventure is all about treating yourself right. Few things you Should Know Before Visiting Santa Fe.
9. Boston, Massachusetts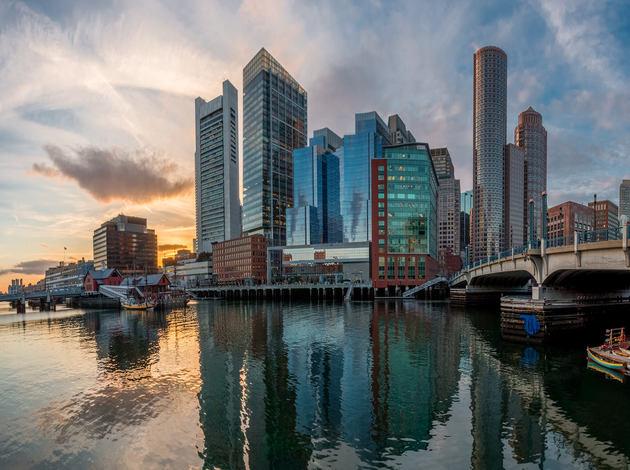 PC:Tim Sackton/Flickr
Boston being one of the oldest cities in America is filled with many historical attractions. You can start your adventure by visiting the Boston Common which you will discover on Freedom trail, if you continue on the trail you'll also find Bunker Hill Monument and the USS Constitutions. If that's not enough for you visit the museum of Fine Arts which showcases many historical exhibits. To relax yourself at the end of the day head down to Sam Adams Brewery and have a pint (or three).
10. Florida Keys, Florida

PC:sporadic/Flickr
If you think there is no better place to relax than a beach vacation, then Florida Keys should be on top of your list of places to travel alone in the US. Its white soft sand and beautiful turquoise water is easy on the eyes and feet alike. If you want to take full advantage of your beach vacation there are plenty of activities like scuba diving, snorkeling and Para-gliding available, but if you want to just relax and read a book that can be done too, as this beach is mostly empty.
11. Big Sur, California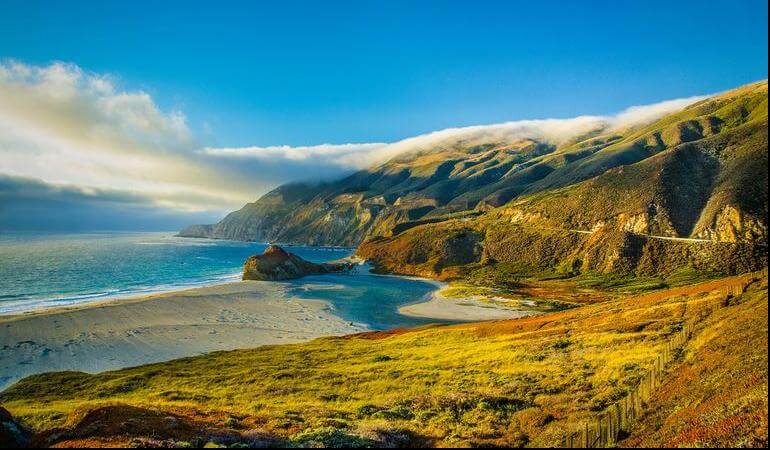 PC: flickr.com
Which place is more perfect for a solo traveler than one of the best coastlines in the world! The stunning rugged seashore views are something you can cherish while you are alone. Big Sur does not only offer sightseeing, but also offers hiking and camping and other outdoor activities. The Pine Ridge Trail and the Mt. Manuel Trail are some popular trails in Big Sur. Being a solo traveler, you will definitely enjoy events that are held in Big Sur every now and then. The Big Sur International Marathon, Big Sur River Run and Big Sur Folk Festival are some of the most vibrant events held in the city.
12. New York, New York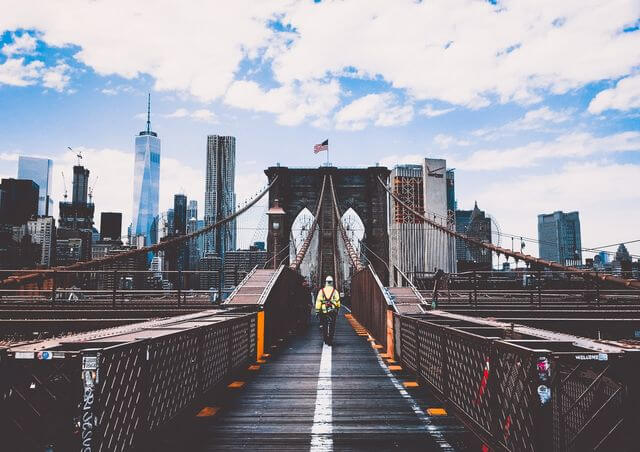 What's better than visiting the NYC? Visiting the NYC alone! This city of dreams, colors and hopes lies on every millennial's travel bucket list. Whether it is enormity of Empire State Building or the liveliness of Times Square, the New York City will never fail to make you go awestruck. The array of international cuisines available here will be your perfect companion on your solo trip to NYC. Indulge yourself in the modern culture of New York and make your solo trip memorable.
13. San Diego, California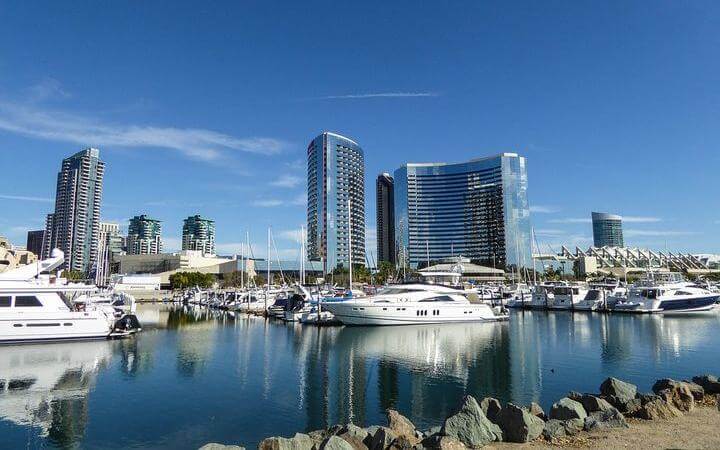 The relaxed vibes that San Diego embodies are perfect to soothe the wandering and slightly tensed mind of a solo traveler. The mild year-round climate and extensive beaches are a nice blend to enjoy. San Diego is the most appropriate place to visit when you need time for yourself. It is serene and happening at the same time. The Balboa Park, the SeaWorld San Diego, San Diego Zoo and the Seaport Village are some popular tourist attractions in San Diego apart from beaches. San Diego is the best place to unwind and soothe your soul.
14. Seattle, Washington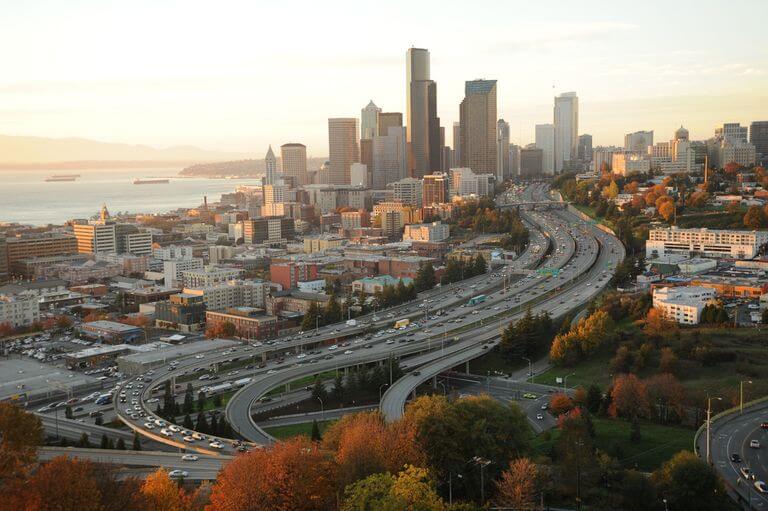 PC: flickr.com
Located across the Puget Sound, Seattle is a postcard perfect place. Seattle is gigantic and enormous skyscrapers, crowded public markets and leading industries surrounded by serene water bodies, untouched mountains and lush greenery. Shopping and wandering through the hustle and bustle of the city for the whole day and relaxing under the stars while camping, what else does a solo traveler want? The Museum of Pop Culture, Seattle Aquarium, Space Needle, Lake Washington, Seattle Square and the Alki Beach are some of the many tourist attractions in Seattle.
15. San Francisco, California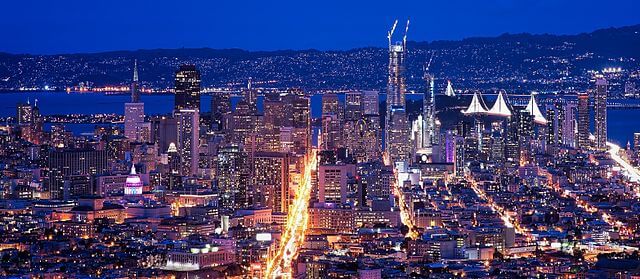 PC: wikipedia.org
Who does not want to click a picture at the Golden Gate Bridge of San Francisco? What makes it more interesting is that you get to be your own muse! San Francisco may not be a widely spread city, but it is full with interesting things to do. The Golden Gate Park, the Fisherman's Park, the Alcatraz Island, Ferry Building Marketplace and Twin Peaks are the major points of interest in San Francisco. The city is also famous for its restaurants. Also, some of the nation's best chefs reside here!
What are you waiting for? Pack up your bag and get going!