10 Best Places For Outdoor Activities in USA
* Disclosure: This post may contain affiliate links, which means we may receive a commission if you click a link and book something (there is never any extra cost to you for using these links).
Looking for that perfect weekend? Look no further! We've made an ultimate guide to top outdoor hubs across the country! From Hiking, Climbing to Jumping out of a plane we have everything here you want to look forward to in the upcoming week! So what are you waiting for? Grab your Kayak and let's go!
1) Hiking Zion National Park, Utah
This place is a hot spot for all the hiking enthusiasts around the world. The 16-mile stretch takes you across the Virgin River canyon, where the rock walls are high as 2,000 ft and narrow as 20 ft. According to many experience hikers, it's impossible to stay dry, as you're basically walking right in the river. No, don't bring your life jackets to this hike, as the water is mainly knee deep
2) Bicycling Glacier National Park, Montana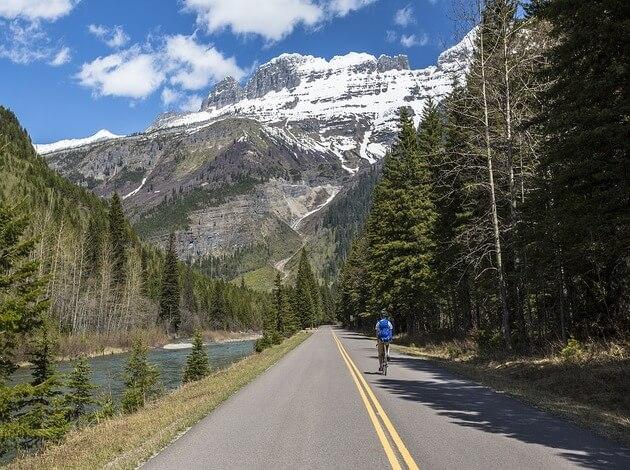 Image Source: Pixabay.com
You won't be cycling on an actual glacier, but that doesn't mean it's any less fun1 Imagine cycling down the road that hugs the cliff. Not only can you grab some fantastic Instagram pictures, but also nail down that first date. Adventure mixed with romance, can never go wrong.
3) Rafting the Gauley River, West Virginia
Rafting has always been an activity that requires a lot of will power and ahem....balls. So if you're the type of person who likes living life on the edge (literally) this should be on top of your list. Toss and turn on the rough Gauley river and you'll definitely have one helluva experience to bring back home.
4) Kayaking the Apostle Islands, Wisconsin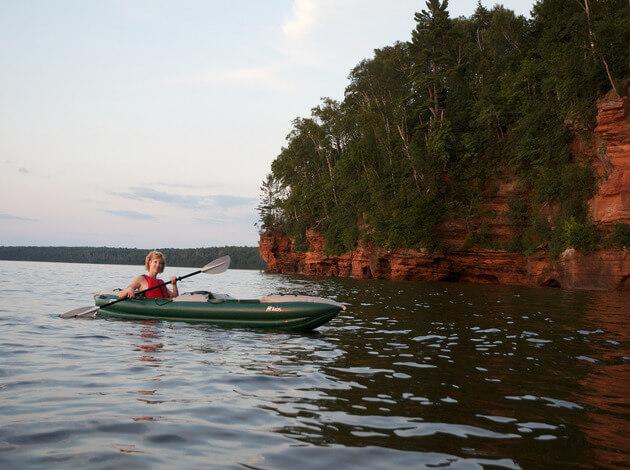 Image Source: Tim Wilson/flickr.com
This remarkably accessible wildness trip proves that kayaking isn't always an extreme activity. Just a few hours drive from Chicago and Minneapolis, you get a chance to explore caves and unique rock formations on Lake Superior. You can plan an entire weekend on this location and you'd still be left with some places yet to be explored. So, row row row your boat gently down the stream!
5) Hiking 2,160 mile on the Appalachian Trail, New Hampshire
Yes you read that right! No we do not expect you to hike 2,160 miles. But if you do, it'll surely give you some bragging rights. Not many people have achieved this feat. But if you're not that extraordinary individual, we suggest you start hiking from a section along the Presidential Range of White Mountains, particularly from mile 1833.3 to 1859.3 - which offers some spectacular jaw dropping scenery.
6) Exploring Grand Teton National Park, Wyoming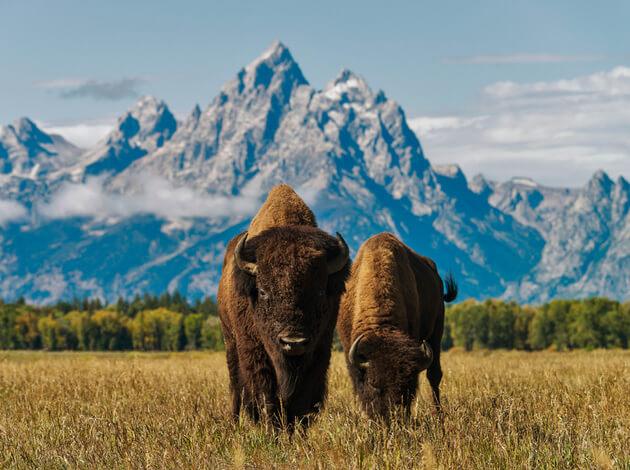 Image Source: nationalgeographic.com
This dramatically beautiful place offers thrills not only for hikers but technical climbers alike. The 13,770 ft summit is one of the most iconic peaks in America. These giant peaks are right up there jetting into the clouds and summer thunderstorms aren't uncommon, so don't bring out your pointy umbrella when you pack.
7) Climbing Mount Rainier, Washington
Known as one of America's signature peak it rises over 14,000 feet and can be seen from hundreds of miles away! Doesn't that sound like a climber's wet dream? But hold your horses! It's best climbed with a group in a span of several days. You need some time to acclimate to the elevation. Do not forget to pack your Crampons, Ice Aces and Rope as it's snowcapped year round.
8) Ride America's Highest and longest zip line at Hunter's Mountain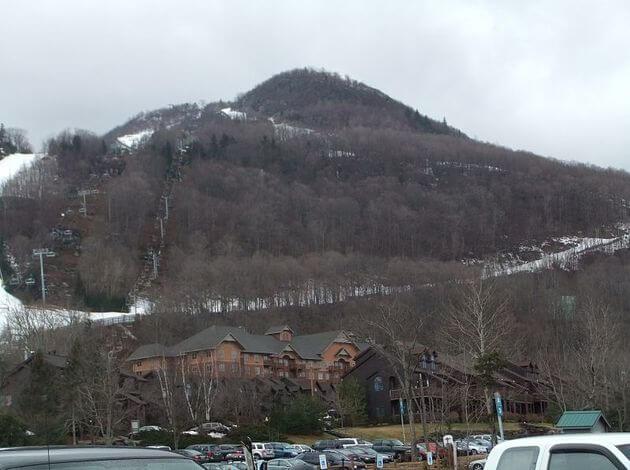 Image Source: Wikimedia Commons
Imagine zipping on a 3,200 foot cable which is 600 feet above Catskills valley at a highway speed limit. It'll be once in a lifetime experience, and we promise it won't be the last experience of your life as safety precautions are taken very seriously here. But if you're not the type of person who likes to hang out at a height of 600-700 ft you can always opt for traverse rope bridges and a rappel.
9) Jump out of a plane over a beach in Pismo, California
Who doesn't like jumping out of planes at 10,000 ft, right? And no one hates beaches! So how about we combine the best of both worlds and jump out of a plane over a beach. With a parachute of course! Local outfitter at Prismo beach offer lots of sky diving options from 25 to 60 seconds. This is your time to take the big leap and check it off your bucklist!
10) Waterfall Rappeling in White Mountains, N.H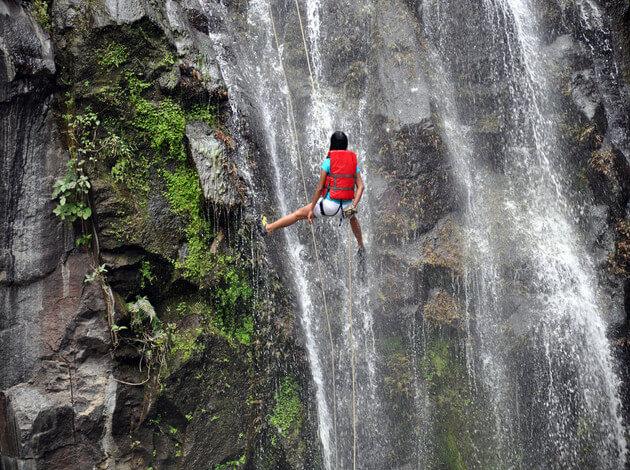 Image Source: Scarleth Marie/flickr.com
Yes, that's a thing too. There aren't many things that are more exhilarating than trying to rappel a mountain and then get constantly hit by a deluge of foamy spray. The procedure is simple. You take a short hike to the top of a 100 ft fall and then come rappelling down with lot of water hitting you. So don't forget to pack an extra pair of dry clothes!
Well folks, this is the ultimate list of the best adventures of America and if you can think of a few more, do let us know in the comments below! Now, go get that high!