The Only 9 Places In India You Want Be This Holi!
UPDATED Sep 21, 2018
1.9K Views
Holi does not really need an introduction, isn't it? More than a festival, Holi is an event in India. A celebration that brings the entire country together and fill the hearts with joy and enthusiasm. Holi is a victory of good over evil, a beautiful riot of colors, a community affair and celebration of the traditional rituals in every nook of the country. There is bonfire, dancing, good food and a little naughtiness. It's a day when the social rules really don't apply much and no one is allowed to get offended because Holi Hai!
'Arre machh gaya shor saari nagari main, saari nagri main!'
Although the baseline is to go crazy and wild with folks and friends, these are some fun ways you can celebrate Holi in different Nagaris (cities) of India:
1. Vrindavan - The Traditional Holi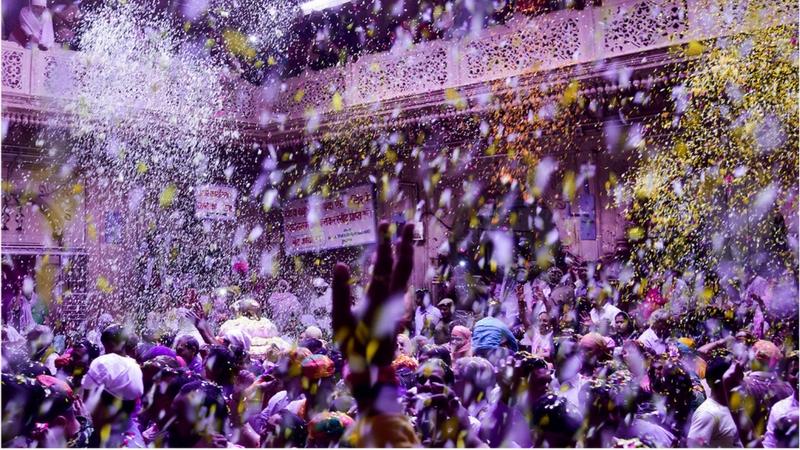 Holi in Vrindavan is the way every Indian wishes to celebrate Holi in India. Because it's traditional and of course crazy!
2. Delhi - The Dilli Wali Holi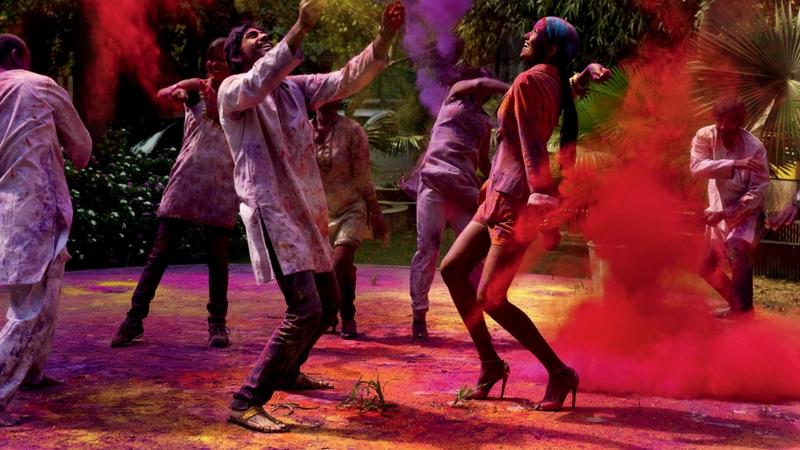 You might wish to wear your fake ray-bans, sip some wine and play Holi to look rich in your Instagram pictures and maybe you're too poor for all this. If this is your case, apply the Indian juggad, make friends with rich people, be their bestie and get invited to the pool party at their 'palaces' on Holi. That's how it's possible my friend!
3. Mumbai - The Good Deed Wali Holi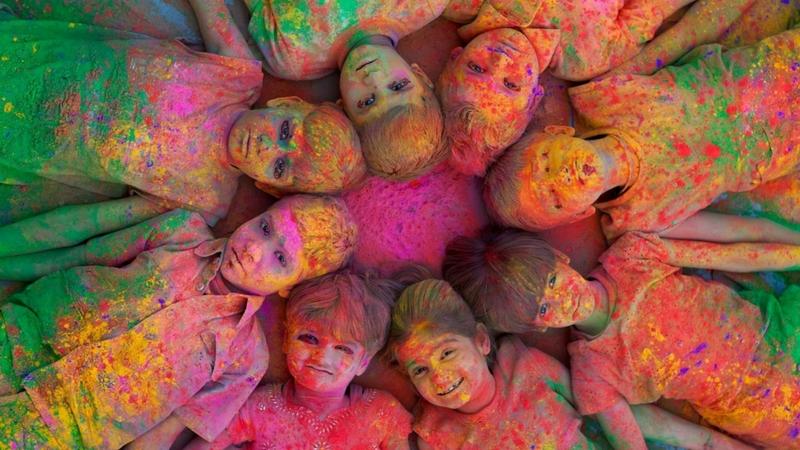 There is always some time for a good deed. Lighten the faces of the little ones in Mumbai and spread the colour of joy.
4. Hampi - Hippy Wali Holi

Image Source: Youtube.com
Welcome the guests from across the globe and show them how Holi is really done in Hampi!
5. Mathura - The Revenge Holi

Image Source: Wikimedia Commons
Ladies, Mathura is the place to take your husbands for some good time during Holi. Hope you know what we really mean here!
6. Punjab - Holla Mohalla

Image Source: Youtube.com
Hola Mohalla is how Punjab indulge in Holi. If you enjoy some impressive parades and martial arts, you have to take the train to Punjab right away. There is 'the Pangat' with halwa puris, guijyas and what not! Foodies, you know what to do.
7. Udaipur - The Royal Holi

Image Source: Youtube.com
If your poor soul ever wondered how the royals celebrate Holi, Udaipur is the destination for you. The gates are open for the masses, so you're surely invited. You can get ready to be awestruck!
8. Jaipur - Badi Wali Holi With The Elephants
The Elephant Festival in Jaipur is one event on Holi that is a display of sheer grandeur. You'll really not want to miss out on this one. The Elephants are so magnificent and beautiful, you'll just want to go 'Holi Cow'!
9. West Bengal - Holi For Literature

Image Source: Youtube.com
Pay ode to Rabindranath Tagore in Shantiniketan West Bengal. On your way there, do enlighten yourself with some good literature. Might come handy in future.
And worry not! If you are not in India, you still can enjoy the slightly lesser fun version of Holi. Here's an example!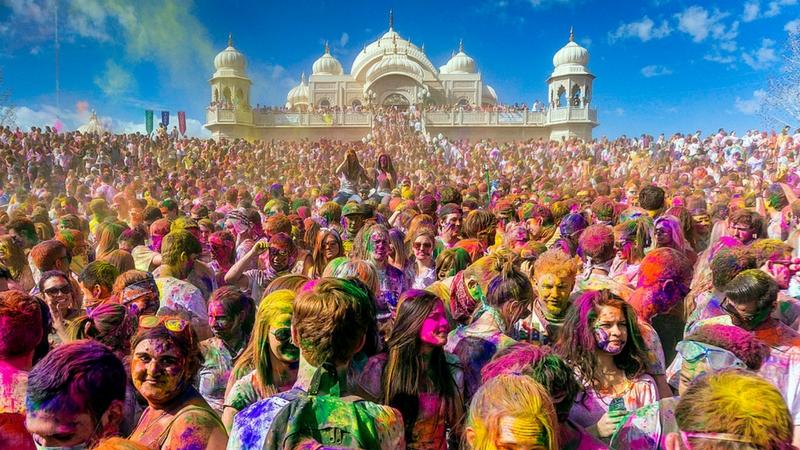 Holi is the most beautiful festival in India and abroad. No matter where you are in the world, you can always be part of this colourful Indian glory!
If you feel we have missed out on any fun places to be on Holi, do share your experience in the comments below.
You May Also Like to Read: