Best Places to Hike in the US in December!
* Disclosure: This post may contain affiliate links, which means we may receive a commission if you click a link and book something (there is never any extra cost to you for using these links).
The beautiful US has a generous amount of trail systems across offering beautiful sceneries, diverse terrains, mild winters and virtually no snow! These best places to hike in the US in December, are calling your name, and there's no better time than December to grab your boots and hit the trails.
1. Yosemite National Park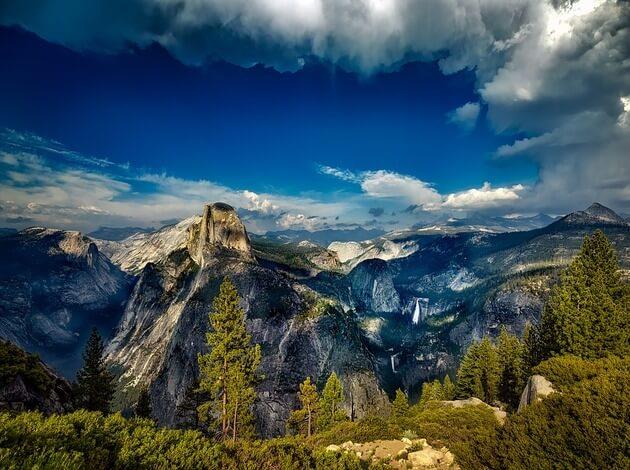 With several adrenalin-rushing trails, Yosemite is flocked by hiking enthusiasts throughout the year. The daunting Half Dome, especially, draws hikers to this glorious national park. Having one of California's most formidable natural landscapes, Yosemite National Park is indeed one of the best hiking trails in the USA. Towering waterfalls, millennia-old Sequoia trees, daunting cliff faces and some of the most unique rock formations in the United States, only make a hiking experience here better. Further, guided tours and climbing lessons are available from local adventure outfitters.
2. Bryce Canyon National Park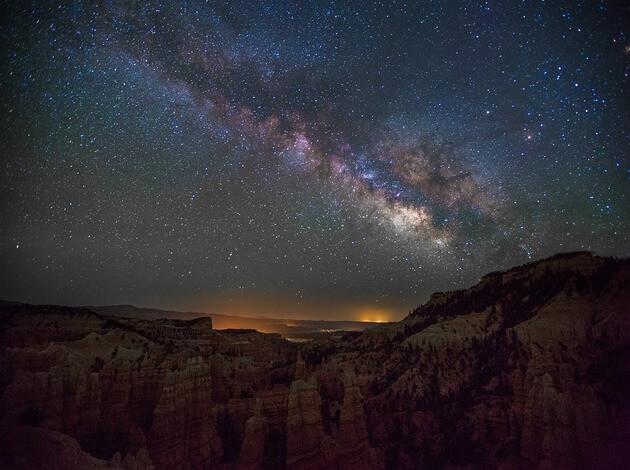 National parks, certainly are home to some of the best places to hike in the US in December. The Bryce National Park will mesmerize you with the stark contrast of red rocks, white snow, and blue sky after an 800-foot, moderate level climb to the Swamp Canyon overlook. Surrounded by fins and hoodoos, the Swamp canyon offers hikers an opportunity to explore its tranquility. Passing through the maze of spires and sculptures, you are in for a drop, and then a gain, at nearly 1,000 feet of elevation.
3. Sedona, Bear Mountain Trail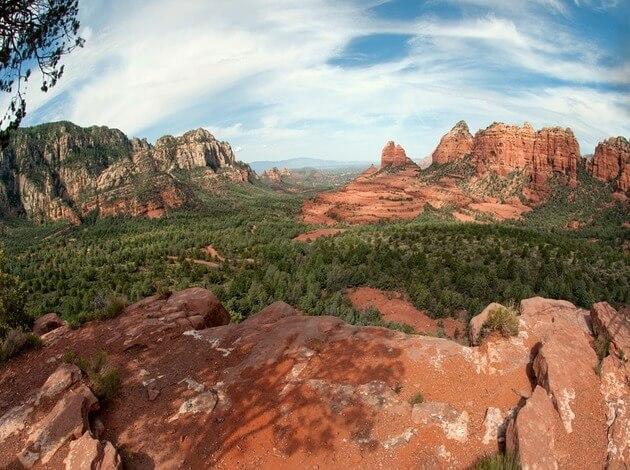 The sweltering temperatures of Arizona make you crave for spring! And so, this is one time when Sedona is at its crowded best. But then there is winter. One of the best winter hikes, the Bear Mountain Trail is also considered one of Arizona's hardest short hikes. Escalating at 1,800 feet in 2.5 miles this trail ends with a view of Mount Humphrey - Arizona's highest point, 30 miles north of Flagstaff. This is one trail that is not short of giving you an 'walking on Mars' feel!
4. Banff National Park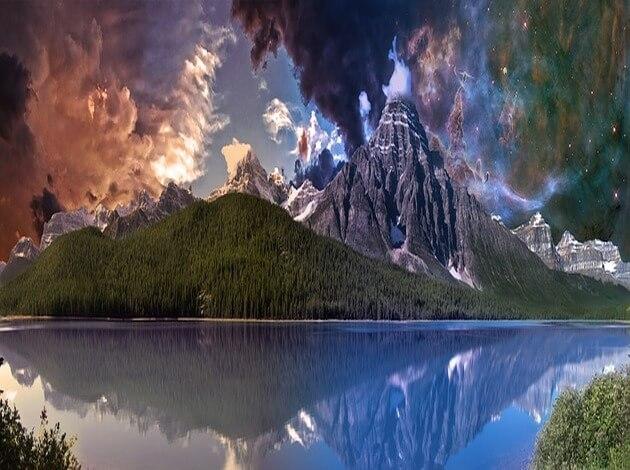 Nothing less of a skiing in Switzerland experience, the Banff National park is the ultimate choice of many for winter backpacking trips. Located in the heart of the Canadian Rockies near the southeastern border of Banff National Park, this place is a great option for those looking for something more than just a hike. There are several accommodation options here, to resort to more comfortable counterparts of the camps and tents! With adventure activities like skiing, hiking and biking stirring up the perfect appetite for some bison meat indulgence!
5. Hawaii Volcanoes National Park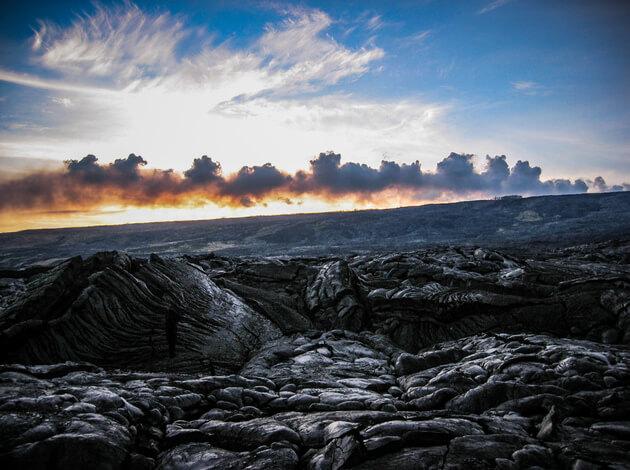 Save 2%
An easy hike, the Hawaii Volcanoes National Park is a short trail, just enough to give you a hiking-in-December experience. Featuring Hawaii's steam vents and beautiful views of Mauna Loa, Halema'uma'u Crater, and Kilauea Caldera, this hike is a winner in terms of an easy hike with gorgeous views. A word of caution - Stay on the trail, as the scorching steam and fault lines present obvious dangers. The hike sums up to a total of 1.5 miles. You will be surprised by the beautiful views of one of the easy to hike
volcanoes in the USA
.
6. Olympic National Forest, Mount Ellinor Trail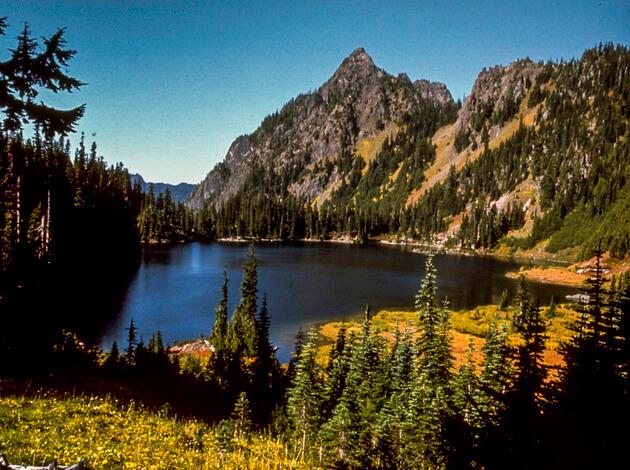 And now, a trail which is more than just a walk in the park! Gaining a whopping 3,300 feet in just three miles, this one indeed requires some endurance. The trail rounds up at 6.2 miles. The good thing, however; its relatively low top elevation of 5,900 feet keeps the turbulent weather at bay, offering a reward worth basking in for winter trekkers. The views of Lake Cushman are a reward as you keep ascending and so is the 360-degree view from atop the summit.
7. Santa Catalina Mountains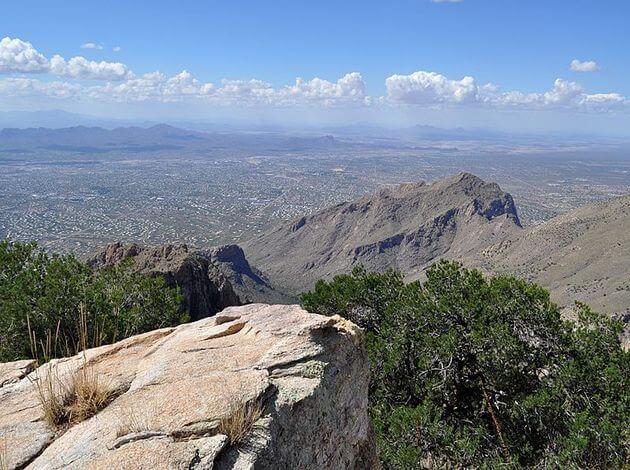 Arizona sure has a plethora of places to hike in December! Santa Catalina Mountains offer some amazingly diverse terrains through an interesting mix of desert routes. Stunning sceneries and the perfect winter nip make for a pleasurable ascend. The Esperero Trail is the most recommended of the trails in these mountains. The Ventana Canyon along with The Window a giant rock archway atop the canyon are what people flock here to see. Every uphill climb has a rewarding view, so keep going!
8. Jackson Hole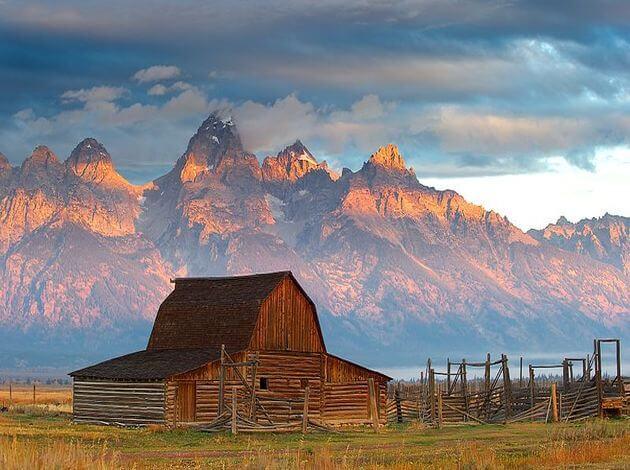 Offering you the best of both worlds - Grand Teton National Park to the north and miles of national forest in every other direction, the Jackson Hole valley is a gem! One of the best-hidden secrets of the USA, this trail has blissfully remained isolated from the burgeoning travel industry. Hiking here is like going back in time as you experience the local industries like logging and ranching. However, the valley is now being subtly promoted as a tourist destination with former blue-collar settlements like Jackson and Grand Teton now boasting notable art and performance venues, and mega ski resorts transforming the region into an up-and-coming winter wonderland.
9. Zion National Park, Sand Beach Trail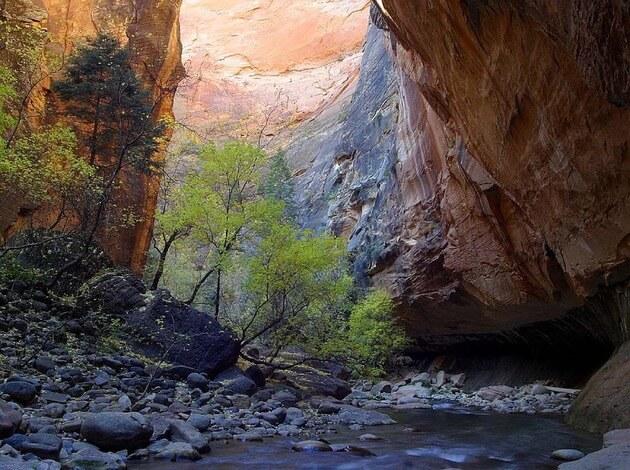 No other place will do justice to the views of the Court of Patriarchs, like the Sand Beach Trail in Zion National Park. This is a sandy hike, however, making it a little challenging and slow. But it is delightfully least crowded making it one of the best places to hike in the US in December. The hike stretches roughly at 3.5 miles and is an easy level, making it favorable for anyone to undertake.
10. Ozark Highlands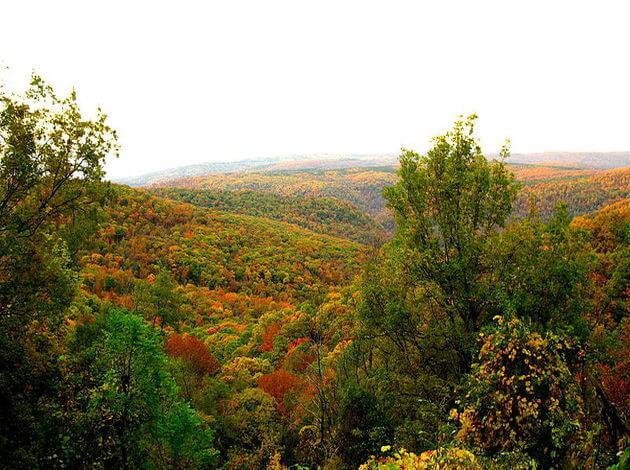 A lower elevation mountain trail, the perfect temperature, and the beautiful Ozark Mountain culture, highlight the Ozark highlands. The Sylamore Section is the most recommended section of the trail. The fall and winter months make these mountains one of the most scenic hiking trails. This is a hidden jewel amidst its much popular counterparts of the Sierra, Rocky, and Appalachian mountain ranges. An old-fashion community in a small country town called Mountain View is a notable highlight of these highlands. The community makes this the perfect access point for hiking, fishing, biking, lodging and live folk music.
11. Big Bend National Park, South Rim Loop

Last but not the least, the South Rim Loop of the Big Bend National Park! Offering an extreme ecological and geological diversity, the trail will surprise you with its beauty. It is also the warmest winter hike in continental United States, sharing its border with the scorching Mexico! The Outer Mountain Loop is the most recommended trail in the national park. Expanding over an enormous 800,000 acres the national parks accommodates the Rio Grande River, the Chisos Mountains, and the Chihuahuan Desert; all this alone is enough a reason to hike up here!
A hike to any of the above places guarantees to fade away your winter blues!