Top Ten Places To Live in London
* Disclosure: This post may contain affiliate links, which means we may receive a commission if you click a link and book something (there is never any extra cost to you for using these links).
Whether you are a banker or a hipster, there's an ideal neighborhood for you in London. London has a variety of living options- each with its own merit. Although almost all of it is family friendly, there are some areas that are relatively greener and quieter than the others and won't burn a hole in your pocket.
Across its zones and boroughs, we've picked out our favorite areas to live in London:
1. Clapham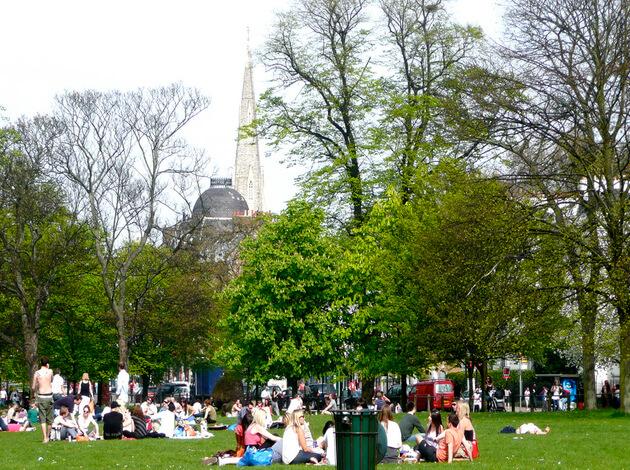 Image Source: Herry Lawford/flickr.com
In a survey conducted across 12000 respondents by TimeOut magazine, this Southwest neighborhood came out as the ideal choice for most people. Well connected but not madly rushed, this up-and-coming area seems to have it all. Clapham has enough green spaces for your kids to run around and it's also trendy enough to have some interesting dining and nightlife options too. This area has attracted a vibrant mix of professionals from around the world and this adds to its eclectic vibe.
Here are the Best Things to do With Kids in London
2. Bethnal Green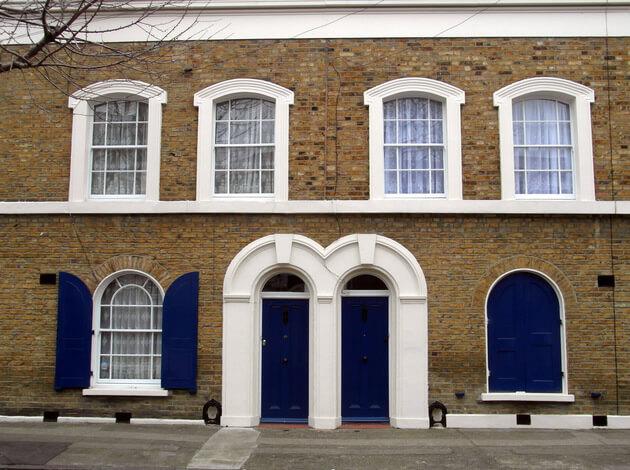 Image Source: Reading Tom/ flickr.com
This East London area is fun, hip, convenient and beautiful. And it has managed to escape the audacious price rises of real estate in London! It has great transport links and plenty of exciting things to do and places to visit. With a vibe that is quite East London yet authentic, this area has attracted many young professionals, artists and hipsters. There are a number of restaurants here that have become hugely popular all over London. With Victoria Park just a stone's throw away, we bet this area won't be an underdog for too long.
Discover the best Things to do in London
3. Fulham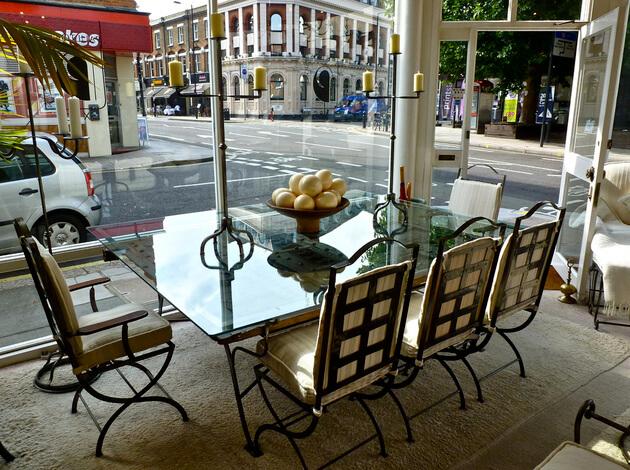 Image Source: Herry Lawford/ flickr.com
Although Fulham might be an expensive bet because of its high desiredness, it is unquestionably one of the best areas to live in London. Its proximity to Central London, great schools and picture perfect streets are some of the reasons why it has attracted so many affluent families to live here. It is well connected with the rest of the city and also home to some good dining and pub options. Sitting pretty on the banks of River Thames, this very well could be the 'ideal' neighborhood to live in London but alas also one of the most expensive.
Plan on the go! TripHobo's London Trip Planner!
4. Borough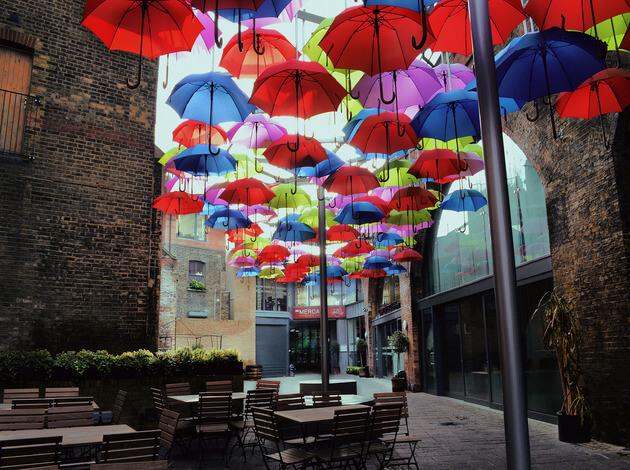 Image Source: Revolution 540/ flickr.com
This riverside area is a good mix of culture and contemporary. Close to the Tower Bridge and home to Tate Modern and Europe's tallest building Shard, Borough might have a slightly debauched and colorful history but today it is a neighborhood with enormous character. This area is for those who want to be in the midst of all the action- good pubs, theatres, Borough market and lots of bustling activity. The unlikely marriage of quaint cobbled streets with modern architecture and a coexistence of all kinds of people makes Borough one of the most exciting areas to live in.
5. Holland Park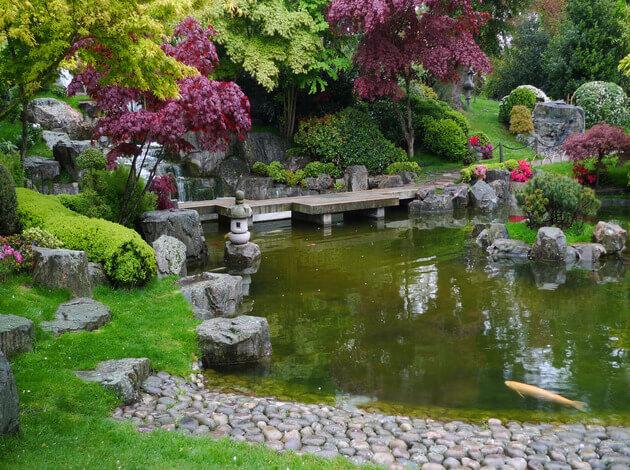 Image Source: Ewan Munro/flickr.com
Holland Park is a glitzy neighborhood that is full of soul. This area boasts of gorgeous stucco mansions, fancy boutiques and glorious parks. Home to a number of famous names, Holland Park is easy to fall in love with. The transport connections here are convenient and the schools in the area are some of the best that London has to offer. As you must have guessed, living here does not come cheap but adjacent areas like Ladbroke Grove and Latimer Road have more budge friendly options.
Want to see the best of London? Here is a London Itinerary 5 days to help you
6. Brixton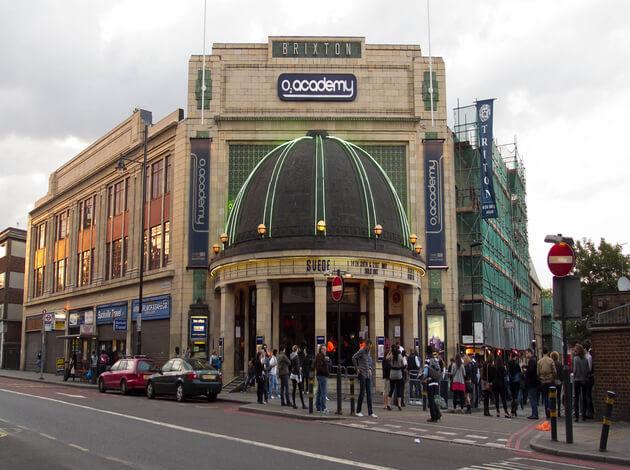 Image Source: Ed Webster/ flickr.com
Brixton's day in the sun has arrived- this otherwise unnoticed area has caught the fancy of startups and families alike. With its plentiful greenery and good location, Brixton is a good bet for those who are looking for proximity to city life but like to escape it too. The rents, although still reasonable given London's expensive property rates, are on the rise nonetheless. You can expect great food, supermarkets, flea markets that provide you with fresh produce and a great vibe in general.
Explore the Best flea markets in Europe
7. Bayswater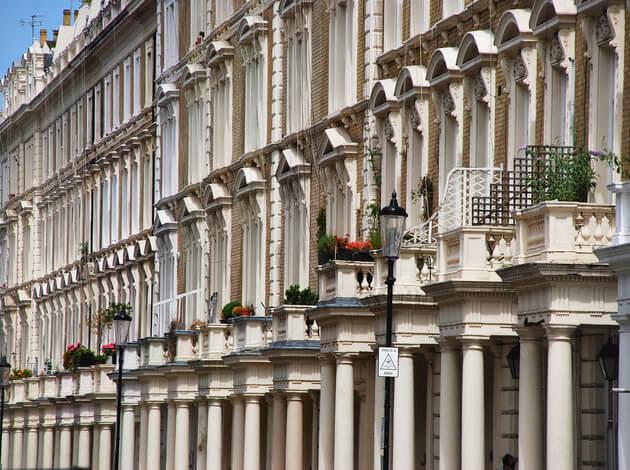 Image Source: Maurits Ruis/ flickr.com
This is one of London's most architecturally rich areas. There is a mix of cultures inhabiting this lush neighborhood that looks absolutely picture perfect. With plenty of green expanse of Hyde Park to soothe your eyes, the recent gentrification of this area has proved that its historic notorious reputation has changed immeasurably. This area combines the best of everything- proximity to all the desirable areas and a peaceful residential vibe at the same time. The Georgian stucco terraces are pretty and spacious and there is a strong sense of community amongst the residents, making this a great place to live.
8. Bloomsbury
Image Source: Dun.can/flickr.com
Bloomsbury has had many celebrated writers and thinkers call it home. And it's easy to see why. The elegant Georgian houses and scenic white garden squares make the area beautiful and idyllic. A predominantly student area, Bloomsbury has a number of rental properties. With places like the British museum in the vicinity, you can be sure that you will find a good mix of culture and vibrancy here. Despite being one of the most sought after neighborhoods, Bloomsbury is really a village in the heart of a bustling metropolis.
Check out the Best Street Food in London
9. Richmond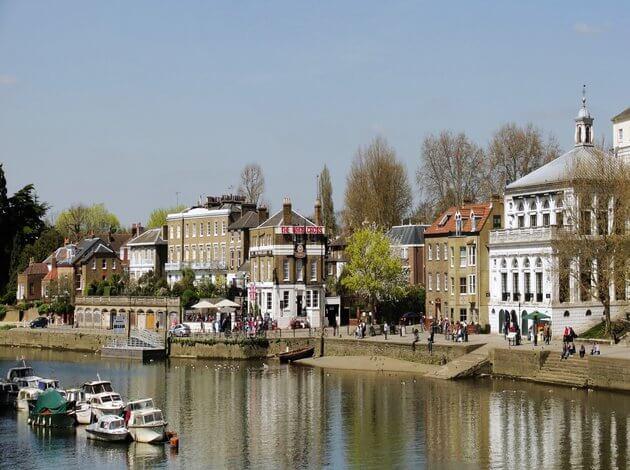 Image Source: Maxwell Hamilton/ flickr.com
If you have a family or are thinking of starting one, there are few better areas than Richmond upon Thames. This is a beautiful spot situated on the riverside that is not just safe but convenient too. There is an expansive park here and an eclectic vibe that has attracted celebrities like Mick Jagger and Richard Grant to live here. It's a known fact that residents of Richmond are among the happiest in London. A heady mix of carefully preserved history and fairytale-like parks make Richmond a highly desirable albeit a pricey area.
10. Sutton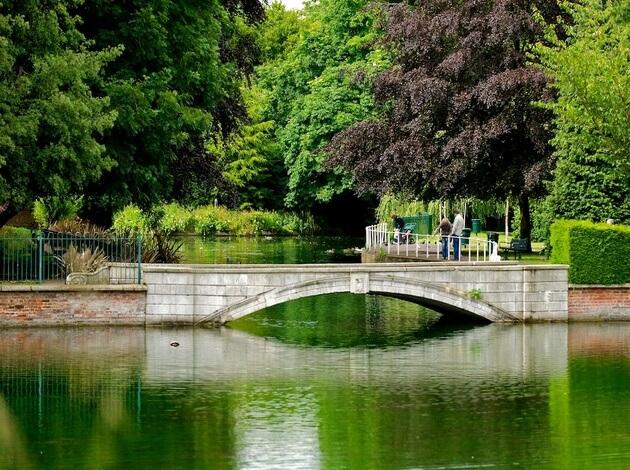 Image Source: Massimo Usai/flickr.com
An area that is easily lovable, Sutton is a charming neighborhood that is ideal for families. There are plenty of green spaces, good schools and social amenities in this area making it perfect for a long term stay. The real estate prices and rents in this area are still quite reasonable as compared to the rest of London. Sutton is linked well with the rest of London because of its transport connectivity. What's more, there are weekly farmer's markets here that make the whole area a bustling, cheerful place to live in.

With such a wide variety of accommodation options and areas, London spoils you for choice no matter what your budget is. Which is your favorite place to live in London?