The Best Places to Ski in the Summer
* Disclosure: This post may contain affiliate links, which means we may receive a commission if you click a link and book something (there is never any extra cost to you for using these links).
The blazing sun and overbearing heat may make you want to take off to a cooler destination every time you blink your eye, without exaggeration. As you start scouting for greener locales, fresh breeze and that wet mountain fragrance, you are likely to be lured by the thought of heading to the ultimate place to chill, quite literally- the glaciers! And what do you do at these? Duh, you ski! And stay in warm, aromatic wooden villas, keep warm in snug beds by the fireplace and make merry with mulled wine! Sounds Christmas-y much?
Here is a list of the best places to ski in the summer, that apart from bestowing you with a very festive feel, are also likely to refresh you in quintessential summer style!
1. Hintertux, Austria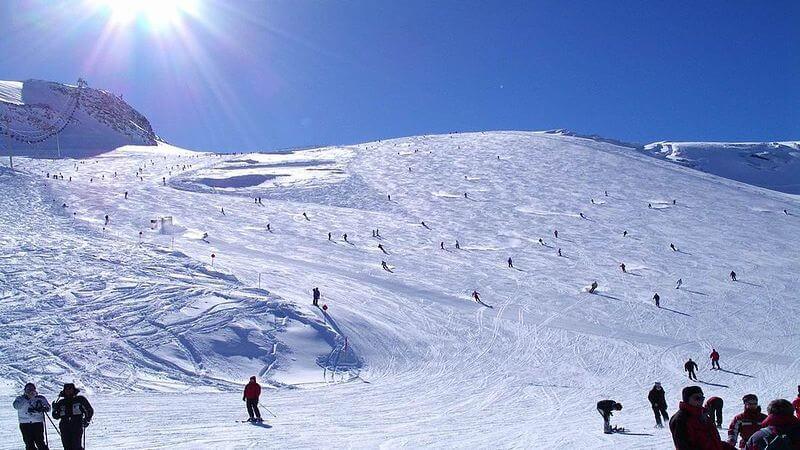 Image Source: Wikimedia Commons
Hintertux summer skiing is very popular with regards to a great skiing experience in this season when rest of the world sees soaring temperatures. One of the main reasons it is so famous is its terrific gradient. Summers happen to be an offseason when the crowds are sparse, owing to which, several training schools flock to the glacier. It is also known to be "the steepest lift-serviced glacier skiing in the Alps." The only drawback of visiting in the summers is the possibility of grey snow and thinning towards August. You can enjoy other summer activities too here, apart from skiing. These include hiking, safaris, and biking.
2. Las Leas, Argentina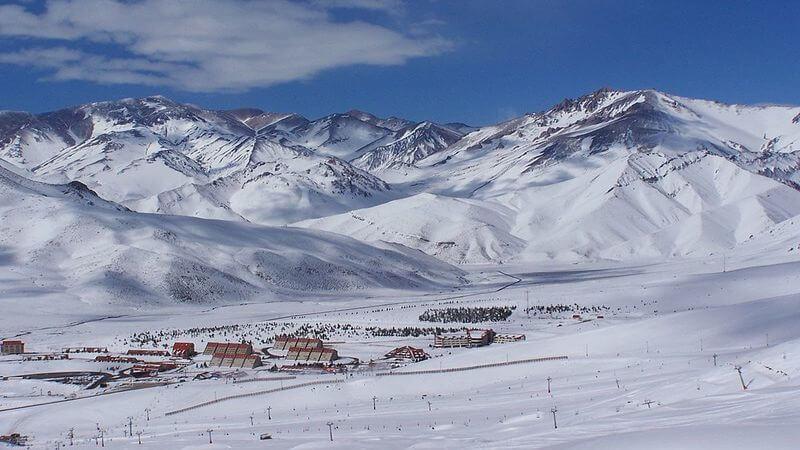 Image Source: Wikimedia Commons
Las Leas is one of the best places to ski in the summer for a myriad list of reasons. Powdery snow, combined with 50-degree rocky chutes among classic South American steeps are some of essential reasons why this resort place cuts the mark. What's more? It is one of the largest Andean ski resorts in Argentina; not to mention the highest casino by elevation in the world, the Piscis Hotel lies here. Mid-June to mid-October, is the peak season for skiing at Las Leas. Additionally, you can undertake activities like horse riding, mountain biking and climbing too. If you happen to be a first-timer, you can attend a workshop at the ski and snowboard school at this ski center.
3. Tignes, France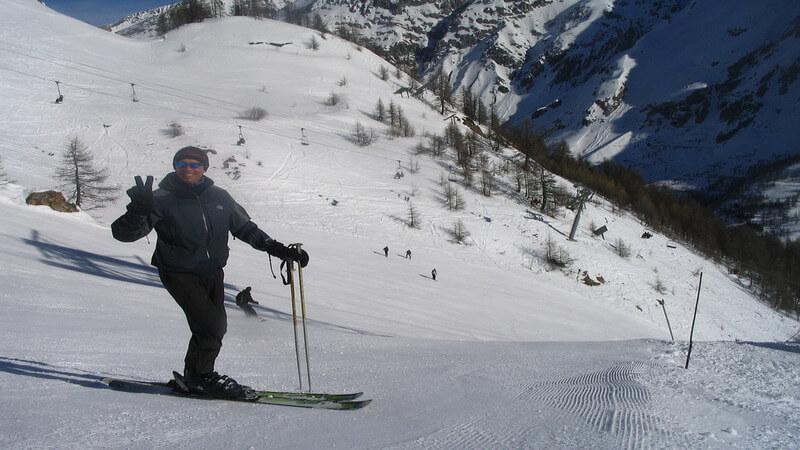 Image Source: plusgood/flickr.com
Looking at a place for skiing in July in Europe? Look no farther to the Tignes! Sure, it is known for its advance skiing, but even for the novices there are several institutions at this commune that offer comprehensive programs and summer training camps. Once you are done with that you can venture the vast 20-kilometers of skiing expanses here; easy, mid or all out advance, the choice is yours. If you check-in with the Tignes skiing resort, you avail the My Tignes Open card. This card avails various benefits, including "free access to two outdoor activities a day, with 10% off the rest." You may however want to know more about the Grande Motte cable car's functioning during your estimated visit.
Check Out: Best Places to Visit in Europe in July
4. Thredbo, Australia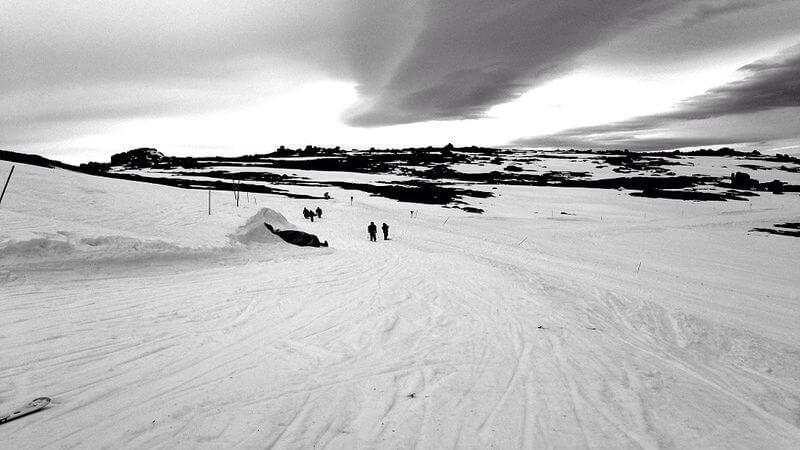 Image Source: Wikimedia Commons
If you are foraging outdoor adventure in summer, and skiing not being your primary concern, the alpine village of Thredbo is what you can consider. Of course, there is skiing but there is just an equal opportunity to do other stuff too. This ski resort is one of the few in the country, given Australia's dearth on the skiing front. Receiving some 80-odd inches of annual snow this region has the longest ski runs in Australia when covered in full snow. Other than being popular for skiing, Thredbo is also a renowned summer sport destination. Visitors flock to this place in large numbers for activities like hiking, abseiling, rock climbing, cross-country cycling and fishing. The Blues Music Festival is another draw of this quaint village.
Your Holiday Awaits You!
Start chalking out your holiday itinerary today. Use TripHobo for a fully customized itinerary creation experience!
5. Zermatt, Switzerland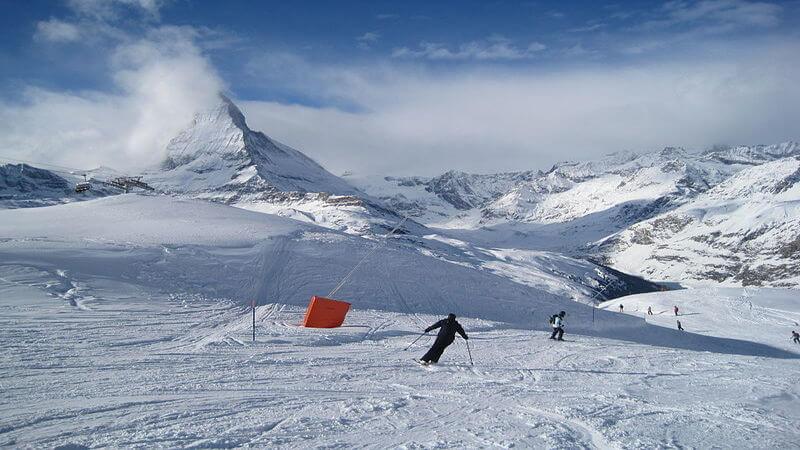 Imag Source: Wikimedia Commons
Skiing in summer in Europe has its own charm. The snow is still pretty thick, and the winter crowds have vanished and the unmissable European charisma does not cease to bowl you over. Deriving its name from the word Zur Matte that means "at the meadow", the municipality of Zermatt today, stands as one of the most popular summer mountain resorts in Europe. There are 38, 4000-metre peaks here that offer great summer skiing and activities such as mountain biking and hiking. Golf enthusiasts too are in for a great time here. The Theodul glacier and the Matterhorn Mountain are the highlights of this region.
Check out: Best Hiking Trails in Switzerland
6. Les Deux Alpes, France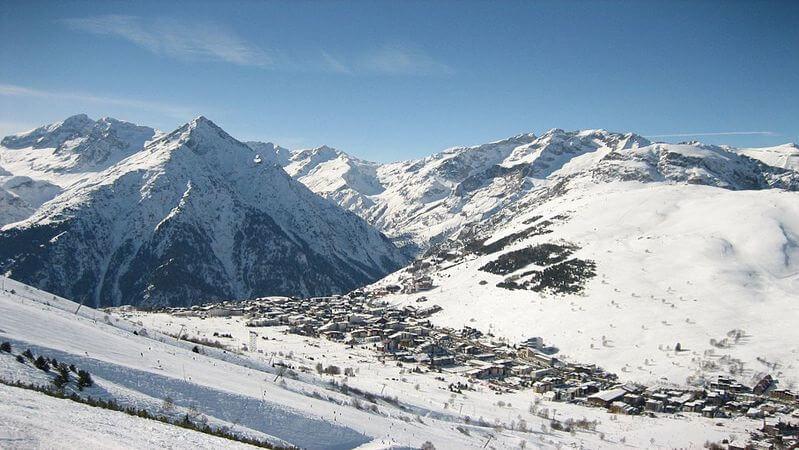 Image Source: Wikimedia Commons
Come June and Les Deux Alpes will see a massive turnover of skiing enthusiasts. An ideal place for all kinds of skiing buffs owing to its very accommodating terrain, this ski resort is stellar. On your les Deux Alpes summer ski rendezvous, you are bequeathed with eleven runs in total, suitable for various difficulty levels. These are served by 17 lifts. Freestylers can make the most of its 18-hectare freestyle area that features brilliant air jumps, hips, pipes and airbag. This is a great ski adventure, on which you can even take your kids along. There are special camps and courses for kids in summer.
7. Los Andes, Chile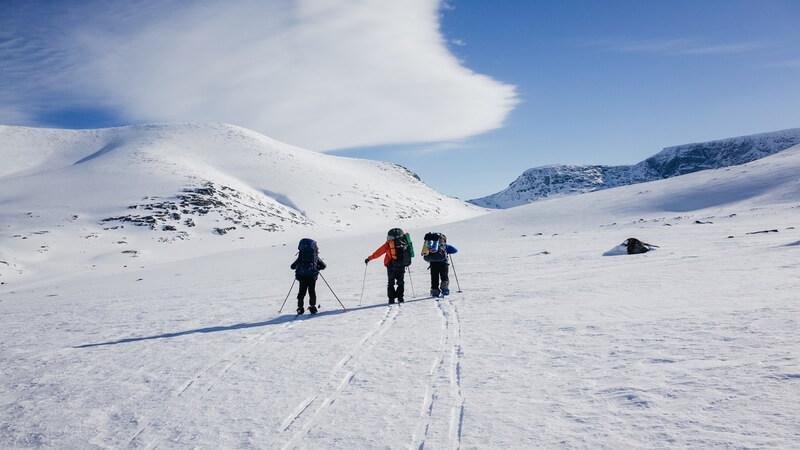 Image Source: Pexels.com
Summer ski holidays in the USA cannot go unmentioned without South America's Portillo ski resort. Nestled in the might Andes, this place has its highest cliff of a whopping 3,310 meters; the lowest lift at 2,548 meters is not bad either with a vertical drop of 762 meters. The dry powder and too-good-to-be-true alpine terrain combined with the views of Argentina's Aconcagua mountain and the Laguna del Inca lake is an experience to cherish for a lifetime. The best time to visit is the onset of summer in June, the peak season continues through September. After the adventure, sit back and relish the pisco sours!
Check Out: Cheap Summer Vacations
8. Cascade Volcanoes, Oregon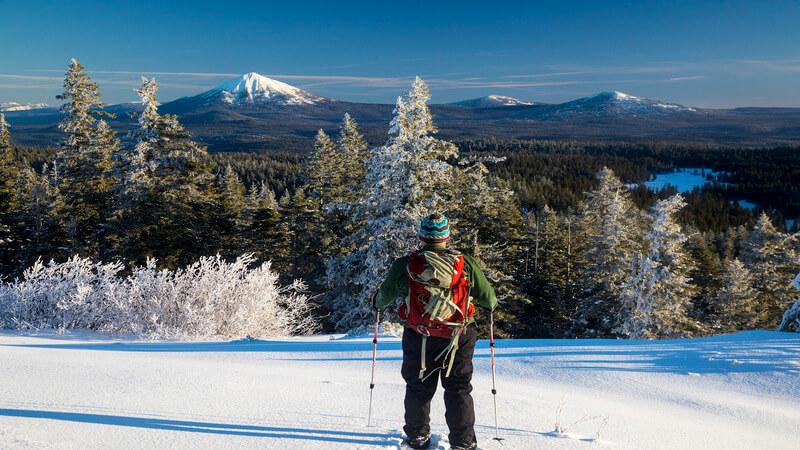 Image Source: Flickr.com
Forget ski resorts in Colorado and head to the Cascade Volcanoes, one of the best places to ski in the summer in the US. Come anytime of the year and you are likely to experience the same kind of snow as ever. This factor contributes to its being as a region with the longest ski season, in the world. There are plenty of vertical reliefs that account to the mountain range's being as some of the longest ski descents in the world. Mt. Hood, a potentially active stratovolcano accommodates the best of the best, Palmer Snowfield that is flocked to by skiers of all levels.
9. Whistler, Canada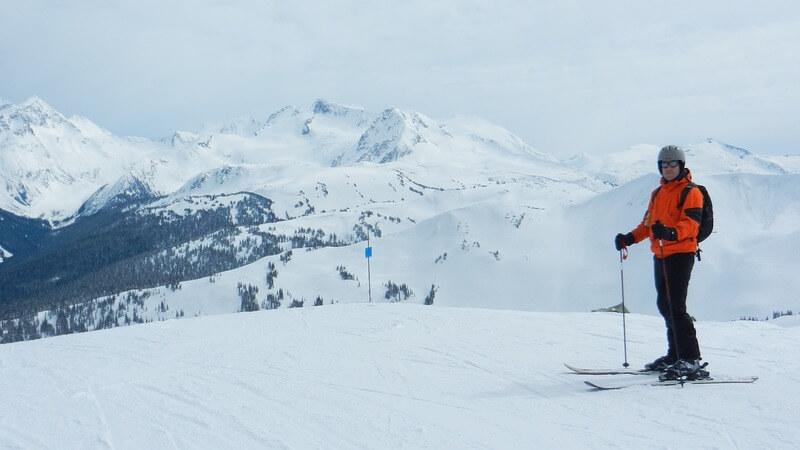 Image Source: Pixabay.com
Whistler is undoubtedly one of the best places to ski in the summer. The finest way to enjoy a hassle-free skiing experience here is to sign up with one of the many camps that have the privilege of access to Blackcomb Mountain's Horstman Glacier before 11:00 am. This is an ideal time to be here. Look forward to very well groomed sloped and mogul fields, served by two drag lifts. But if you don't make it to the glacier you can still resort to a plethora of other activities like bear-spotting, fly-fishing, zip-lining, and kayaking. The area features a handful of luxury a well as budget resorts to stay at.
10. Ruapehu, New Zealand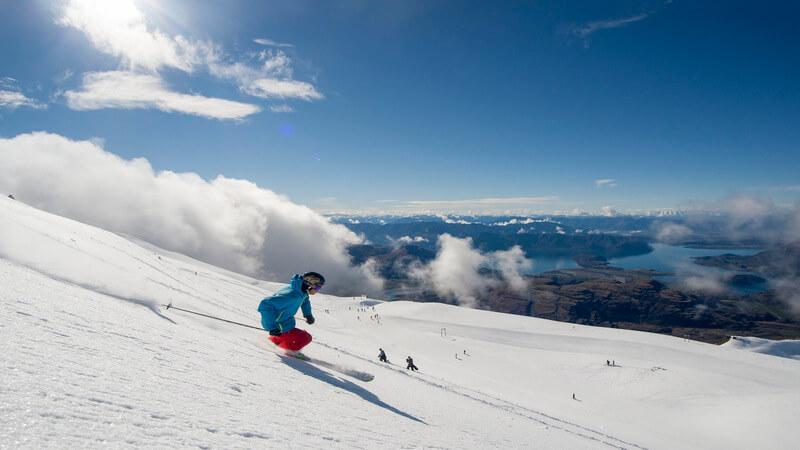 Image Source: Roderick Eime/flickr.com
Home to not one but two ace skiing spots in New Zealand, the active stratovolcano of Ruapehu boasts of Whakapapa and Turoa ski areas. This also makes Ruapehu the largest ski resort in New Zealand. Such factors and more have led this mountain to be among the best summer skiing southern hemisphere. These two ski areas sprawl across an area of a huge 2,600 acres. You can ski, snowboard or simply snow play the choice is yours in this abundance of snow. The mountains hold sacred significance, that dates back to the 18th century. Moreover, the vibe of this entire place is fabulous owing to the fun and laidback attitude of the locals.
11. Dachstein Glacier, Austria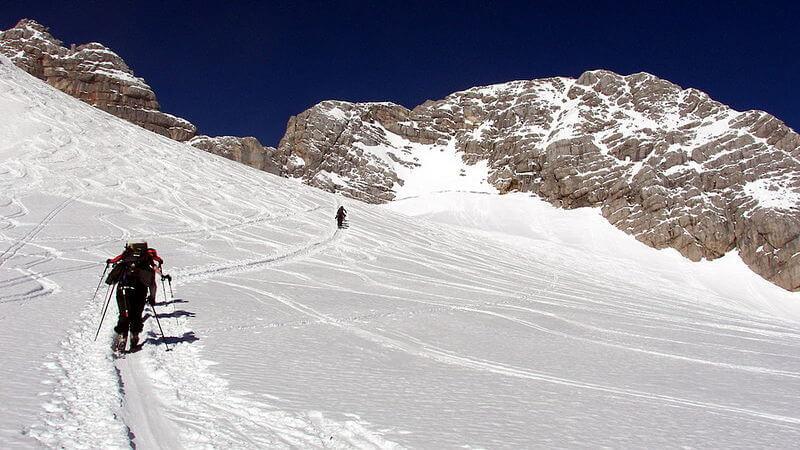 Image Source: Wikimedia Commons
Another one from Austria, the Dachstein Glacier features some of the best ski resorts in the summer. Functioning through eleven months of the year, opening in the month of May, this glacier is a flat one compared to other popular counterparts. Despite that, you have great jibs, boxes, tubes, jumps and rails at the Horsefeathers Superpark, which is the highlight of the glacier. There are special lifts for the summer that operate between 7:50 am an 4:50 pm. For those who do not want to ski, there is the option of exploring the Dachstein Ice Palace, Glacier Viewpoint and the Dachstein Sky Walk. But, skiing at this international training center is the real experience!
12. Saas Fee, Switzerland
Image Source: Wikimedia Commons
Best ventured by intermediate level skiers, Saas Fee is a village and ski resort in the canton of Valais in Switzerland. However, this does not keep other level skiers at bay. Its delightful kickers, rails, half-pipes and boxes make for a wonderful experience that can be appreciated by all. Saas Fee is home to the colossal Allalinhorn mountain that serves several opportunities for snow sports. Post all this adrenaline rush, chill out at the entertainment zone under the pipe that plays great music and features lounge sofas. Speaking of music and summer, one must know of the Saas Fee Ride competition that is a major draw for the village. Besides good music, the festival also has scrumptious barbeque fares!

You live only once, go ahead and take this ski trip! Let us know in the comments section down below, where did you head to.
Also read about:
Adventure Activities in Oregon