6 Best Places To Stay During Oktoberfest In Munich
* Disclosure: This post may contain affiliate links, which means we may receive a commission if you click a link and book something (there is never any extra cost to you for using these links).
One of the most happening folk festivals in the world, Oktoberfest is always on every party goer's bucket list. Also called as the beer festival, Oktoberfest has been attracting people across the globe because of it's vibrant, peppy and fun atmosphere. In addition to consumption of large quantity of beer, the 16-day event also has amusement rides, side stalls and games.
In order to witness this extravagant affair, you should properly plan your visit to Oktoberfest. We already told you about the
things to do in Oktoberfest
, now we've compiled a list of best places to stay during Oktoberfest.
1. H+ Hotel Munchen City Centre B&B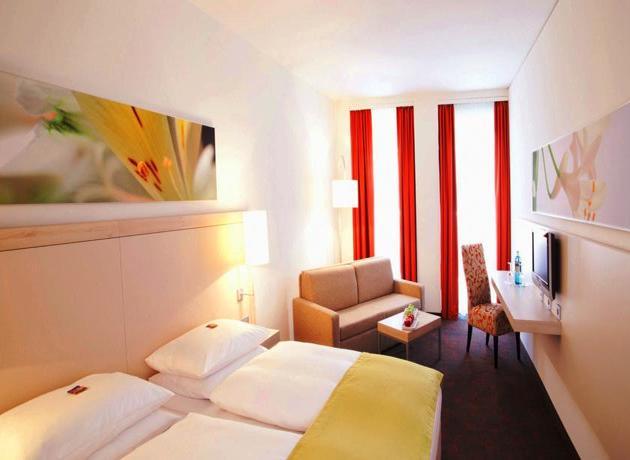 Source: Booking.com
One of the most popular restaurants in Munich, H+ Hotel Munchen City Centre B&B is every traveler's delight. Located just 10 mins away from Theresienwiese, the venue of Oktoberfest, this hotel is designed in modern architecture just according to its customers need. The main station and shopping area are in the close proximity as well. The hotel also provides breakfast which includes Bavarian specialities and beers.
2. VI Vadi Hotel Bayer 89
Just at the centre of the city, VI Vadi is one of the most luxurious hotels in the city. Superbly designed and maintained rooms, lavish restaurant, hospitable staff and the list is just endless. This place is just 500 m from the venue of Oktoberfest and the airport is 30 km away. Hence you can stroll all your way to the event and enjoy some fun time.
Check Out: Things to do in Munich
3. Hotel Mirabell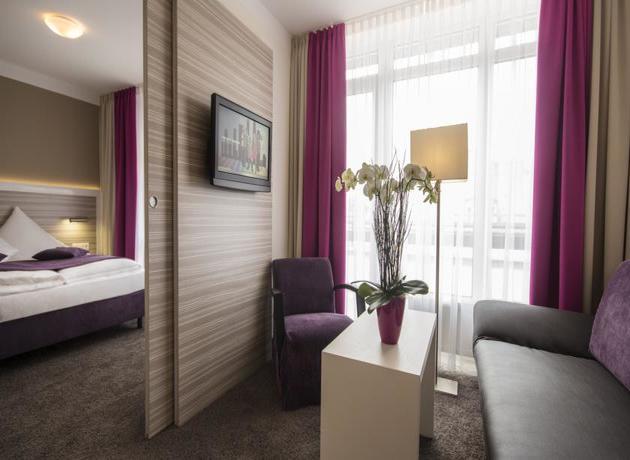 Source: Booking.com
A 3-star hotel which will not be hard on your pocket, Hotel Mirabell can also be your must-stay hotel, when in Oktoberfest. You can comfortably walk to the station, airport and Oktoberfest grounds. Ludwigsvorstadt is in a close proximity and is a heaven for those who love beer, architecture, and shopping.
4. Eurostars Book Hotel
Just 800m from the main Oktoberfest venue and in the heart of the shopping district, Eurostars Book Hotel is not your usual hotel. The main thing which sets it apart from other hotels is that the every room is dedicated to a book. The lobby bar is also very famous and you can enjoy a drink or two or just spend some quality time with your gang. The hotel also has a fitness centre, for those who believe in partying hard and working out harder.
5. Best Western Atrium Hotel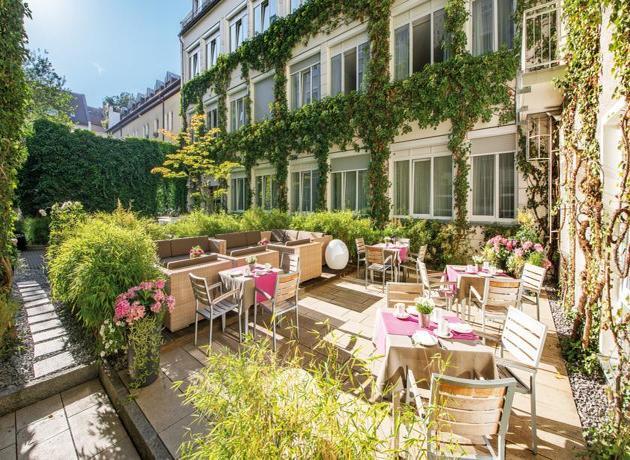 Source: Booking.com
Soaked in the modern interiors, Best Western Atrium is one of the most beautiful hotels in Munich and a must stay place when you are here for the popular Oktoberfest. This lavishly designed hotel has a bar named Atrium-Bar which also has a green summer courtyard thus adding to its chic look. Just 5-minute walk from the station and Theresienwiese, this hotel should be opted for sure due to its location. There is also a ticket service which the hotel provides for helping people to plan their visit to Munich during Oktoberfest.
6. Four Points by Sheraton Munchen Central
A wellness centre, bar immersed in American style architecture and so cosy rooms, Four Points by Sheraton Munchen Central should be on your priority list if you are looking for accommodation near the Oktoberfest venue. The hotel's bar called B-1 eleven bar is one of the popular bars in the city to hangout. The main station is just 1 km away and is very close to Oktoberfest grounds. The rooms are well maintained, clean and airy. Also, the 24-hour fitness centre has all the latest exercise equipment, thus adding to your experience.
The turnout for this year is expected to increase as compared to the previous years.So, without any delay, book your room in any one of these amazing hotels near Oktoberfest.Hurry up!