15 Best Resorts near Mumbai That Spell Luxury!
* Disclosure: This post may contain affiliate links, which means we may receive a commission if you click a link and book something (there is never any extra cost to you for using these links).
Work, humidity, traffic, and the rush hours are enough reasons to get out of the Mumbai frenzy, even if it is just for a quick weekend getaway. Given the number of luxury resorts and properties around, Mumbai folks can venture out to the adjoining verdant regions for the weekend at a drop of the hat.
1. Hilton Shillim Estate Retreat and Spa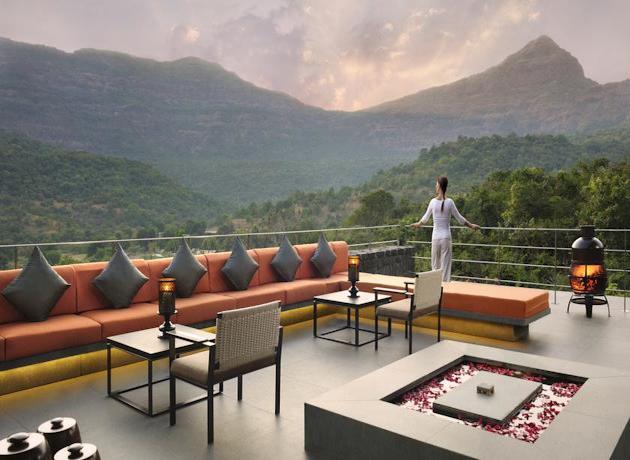 Image source: booking.com
2. Aamby Valley City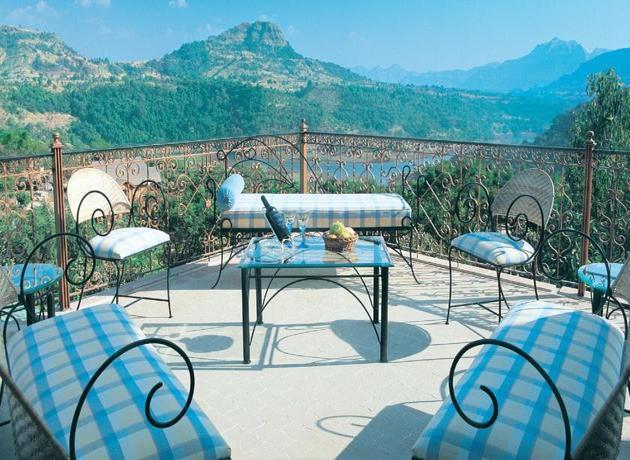 Image source: booking.com
A favorite as a wedding destination, Aamby Valley City is also popular to host one of the best New Year's Eve parties in the nation! Given its very well-planned structure, with utmost importance given to class and elegance, this place has an array of accommodations and amenities to choose from. From wooden chalets, villas to cottages perched in the wilderness, this hill city is an absolute indulgence. Recreation facilities include a golf course, motorized water sports, non-motorized water sports and a world-class spa! Perfect for couples and families alike.
3. Rhythm Lonavala An All-Suite Resort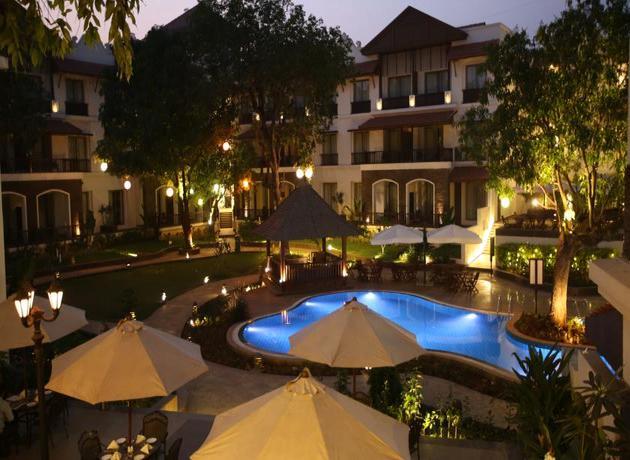 Image source: booking.com
Inspired by the low rise Asian-Colonial style, Rhythm Lonavala beguiles you with a one-of-its-kind opportunity into the out-and-out wilderness. Built around an eternal family of trees, the entire resort is profuse with reviving coolness. You can enjoy the best of tranquility rightly blended accommodated with luxury. Lots of leisure activities to do for everyone, this place constantly abuzz.
4. The Machan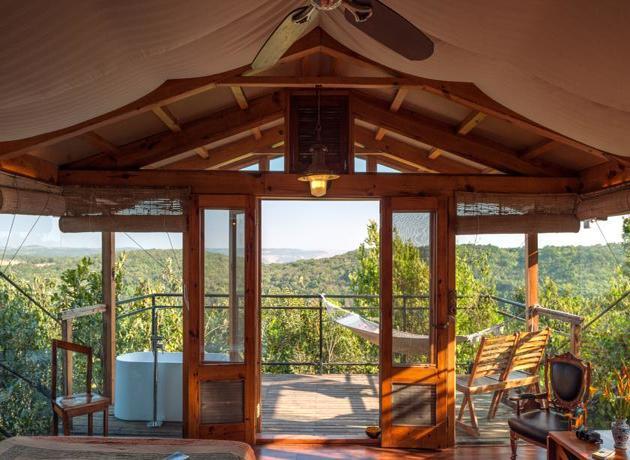 Image source: booking.com
If Tarzan and Jane ever inspired you to live in a jungle, the Machan resort is one opportunity where you can live that fantasy! Complete with tree houses set at a height 30-40 height above ground, this eco resort offers a truly unmatchable stay. Bringing the backwoods into the interiors, the resort features amazing outdoor showers and bath areas, ancient fossils and antique objects, lots of wood furniture and glass walls. You really got to see it, to believe it!
5. Rumourss Sky Villa & Resort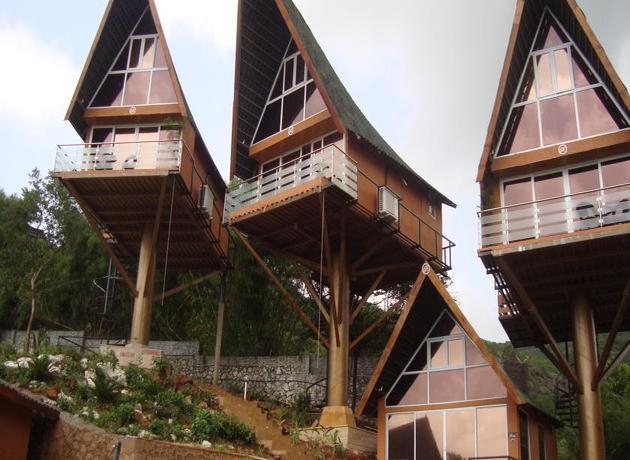 Image source: booking.com
With a concept and architecture that will blow your mind, the Rumourss Sky Villa & Resort is located right next to the very popular attraction of Lonavala Bhushi Dam. With an idea to retain the 'mood' of the adjoining surroundings, this resort apart from being an eco-friendly one homes two kinds of villas. The pool villa and the sky villa, you can choose to be by the pool or up and above in the sky. The in-house café serves some good food too, and if you want more you can avail their amenity of pick-up from the celebrated Radhe Krishna.
6. Mirasol Resort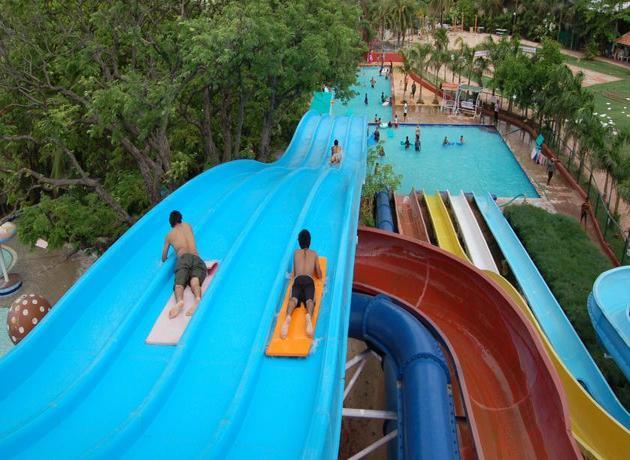 Image source: booking.com
If you think you have overdone Lonavala-Khandala, and are aspiring for something new, head north to Daman! Spacious rooms, good food, and the highlight being an in-house water park, Mirasol Resort is a hot property in Daman. If you feel the need to explore the close by areas, head to the Lake Mirasol or Devka beach, lying at 0.1 kilometers and 4 kilometers from the resort respectively.
7. Wonderland Resort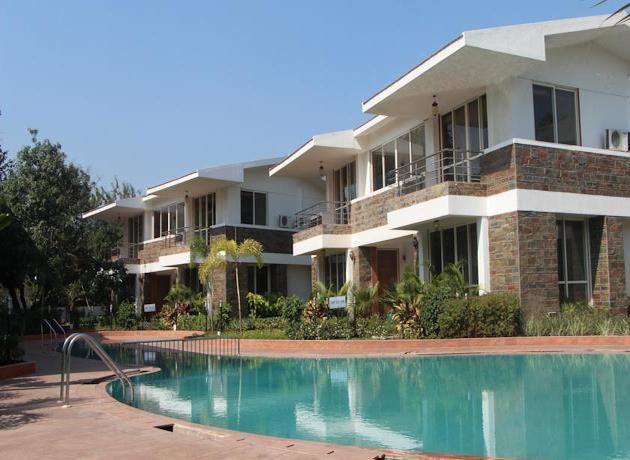 Image source: booking.com
A souvenir of the Portuguese, Silvassa is an unexpected gem in the land of Indian Union Territory of Dadra and Nagar Haveli. Not only is the town very picturesque, but also home to some really good resorts. The Wonderland is one such resort, that exudes elegance. Twin bungalow styles villas feature deluxe rooms, with views of the pool and surrounding forests. The dense forests are home to tigers and deer, which render to this place's popularity for wildlife safaris. The Madhuban Dam too is a good leisure option in the vicinity.

8. Radisson Blu Resort and Spa, Alibaug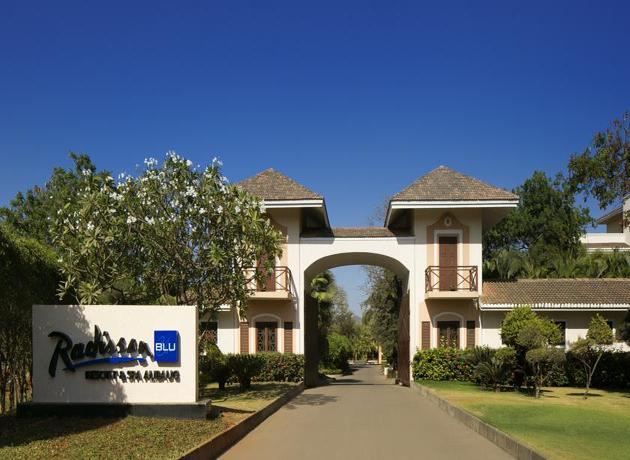 Image source: booking.com
And now for something for the beach bums! Already frequented by lots of Mumbai peeps, the Radisson Blue Resort and Spa, Alibaug needs little introduction. A celebrated destination for weddings, this beach town resort is the sight of perfectly manicured lawns, glitzy pool waters and frangipani laced villas. The beaches - Varsoli and Nagaon lie at a short drive from here. A well-equipped fitness center, library, and multi-specialty restaurants add to the draw of this resort.
9. Monteria Resort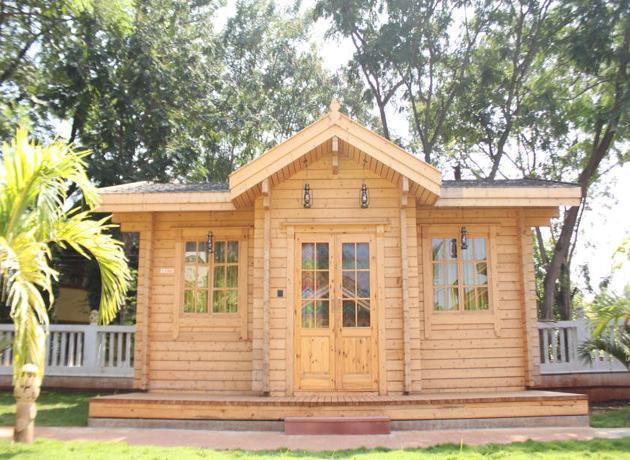 Image source: booking.com
If you seek a place close by in good ol' Lonavala with just a lot of activities to do within the resort, the Monteria Resort is where you should head. Comparatively reasonable than its counterparts, this place offers the basic amenities of a swimming pool, fitness center, a spa and restaurants serving some lip-smacking food from their continental and Indian menu. The highlight, however, remains to be the number of outdoor activities here. Paintball, ziplining, billiards are some of the most undertaken activities at the resort.
10. Soma Vineyard Resort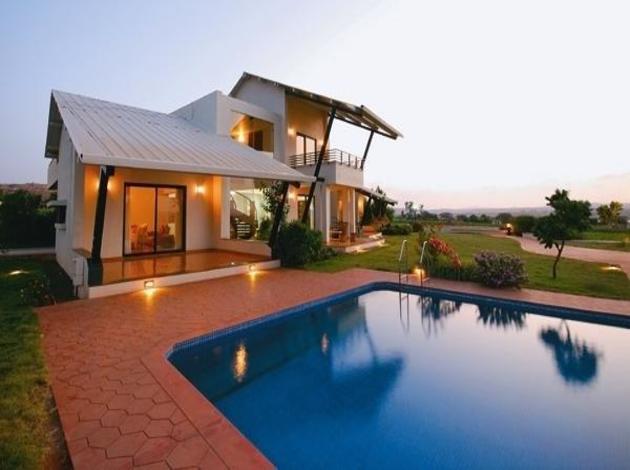 Image source: booking.com
If you too believe wine is always a good idea, why not head to a place where wine is made?! The Sula Vineyards have sure got their share of recognition, but the Soma Vineyard Resort is just as good, if not better. Quaint would be one word to describe this place. Located en-route Nashik, the Soma Vineyard offers you to venture its land of authentic Indian wine, against the backdrop of Gangapur Dam's backwaters, the Sahyadri mountains, from your uber luxurious pool villas! Perfect for a friends' get together as well as family holidays, this place is simply wonderful.
11. Vista Exotica at Kashid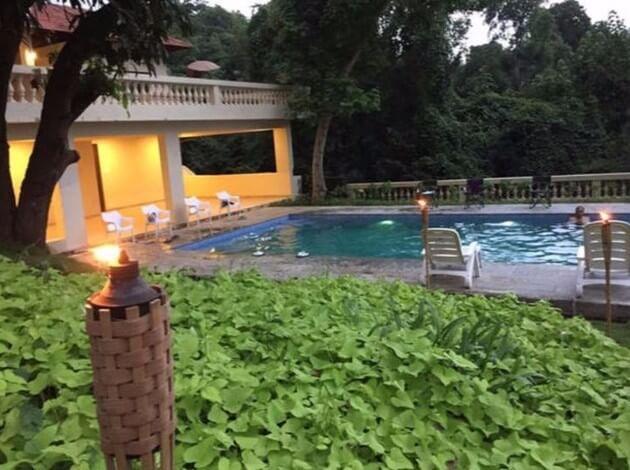 Image source: booking.com
Luxury comes with a price, indeed. But precious moments with your closest are priceless! The Vista Exotica is an example of this. One of the best resorts near Mumbai for family and friends, this property conveys bespoke opulence. If you like the idea of renting out an entire property and are on the advent of resorts near Mumbai for an overnight stay, this is it! An entire villa with great interiors, a huge pool perched in lush green surroundings is what you can look forward to here.
12. The Dukes Retreat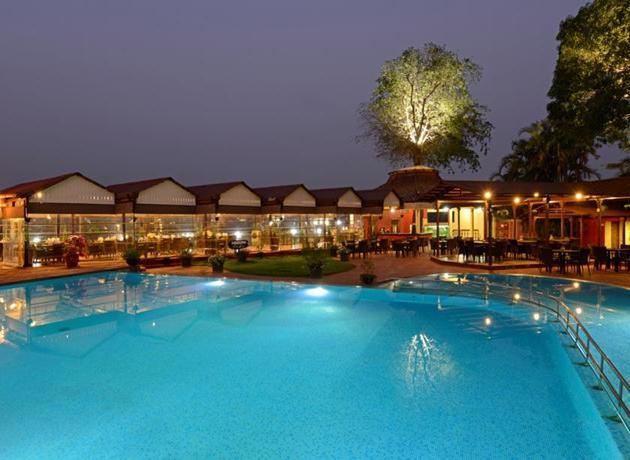 Image source: booking.com
Glorious sunsets by the pool, a view of the Duke's Nose and totally chill scene, the Dukes Retreat has been frequented by people from Mumbai and Pune time and again. Take a dip, laze on the poolside beds, indulge in good food or just bask in the beauty of the surrounding waterfalls and lush forests. Set in the forests of old Bombay-Pune highway, this place is ideal for evening strolls, early morning hike to the Duke's nose among many other good activities. The rains especially, bring out an unparalleled beauty of this place.
13. Fariyas Resort
It is no news, that Mumbai people cannot get enough of Lonavala and so we have a few more resort from Lonavala on this list. For a very long time now, Fariyas Resort has been flocked to for its delicious food. Apart from food, its impeccable hospitality standard and luxury accommodations in a natural setting of mountains and forests makes this place a lodestone for people from all over. An in-house waterpark makes Fariyas all the more appealing. This is the most sought-after resort near Mumbai for a 1-night stay.
14. Picaddle, The Luxury Boutique Resort
Hosting conferences and weddings over the years, the Picaddle resort is not just one of the best resorts near Mumbai for couples, but for everyone alike. Large spacious rooms, with snug bedding and a great restaurant and a waterpark inside the resort itself, has visitors resorting to this place time and again. Close by attractions include the gorgeous Bhushi Dam and the enlightening Karla Caves.
15. U Tropicana, Alibaug
Alibaug on this list once again has the very beautiful U Tropicana resort! Another premier property of this coastal town, this resort doesn't just look grand, it is grand. Sprawling across an area of 12 acres, the majestic property features cozy suites and lots of spaces where you can just be. The library, the several sit outs, and the pool area are some of these places. The library here is well-accommodated with some very good reads too, perfect to spend the afternoon. If you wish to head out, the beach lies at a short distance of 3 kilometers.
These resorts indeed promise that much-needed break, like no other!