13 Best Road Trips in India
* Disclosure: This post may contain affiliate links, which means we may receive a commission if you click a link and book something (there is never any extra cost to you for using these links).
Let some wind in your hair and dust on your sunglasses; your road trip is about to change your life! Crank up the volume and tank up that beast were taking you on the best drive of your life. When you are behind the wheel, nothing else seems to matter but the journey. All your worries and sorrows speed past you like the trees and the hills that seem to be in a fast forward mode.
Here are the Best road trips in India you must experience:
1. Guwahati to Shillong
The route from Guwahati to Shillong is teeming with nature's best sights. Less traffic and well maintained roads give you some moments to take in the gorgeous scene that unfolds on every turn. Stop at the Barapani Lake to take in the beauty and watch out for the joyous waterfalls prancing in the laps of the hills. If you spot a momos stall on the way, stop for a few piping treats and you'll be more than happy!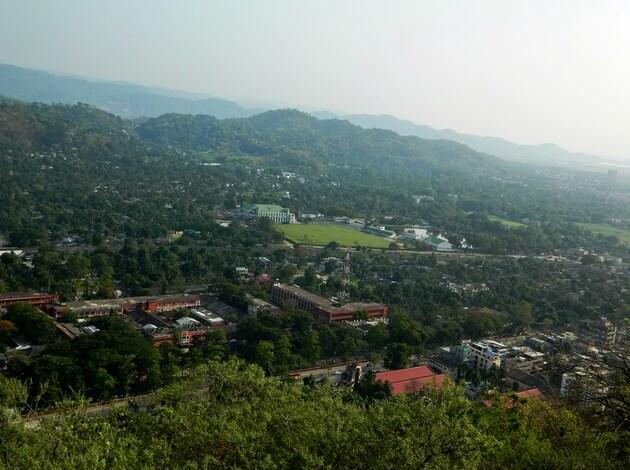 Image Courtesy: Priya Saha
Tip: You can have fun splashing in the waters of the Barapani aka Umiam Lake and indulge into activities like kayaking, water cycling and boating.
Distance: 100 kilometers

2. Dalhousie to Killar
The handsome mountains for your company, this drive is sure to leave you awestricken for a long time. You can stop at Chamba if youre not feeling very adventurous but if you are willing to take the risk, you will be awarded with glacier views that will leave you speechless. The Himalayas greet you in all their shining glory and the stark contrast in scenery will surprise you at every corner.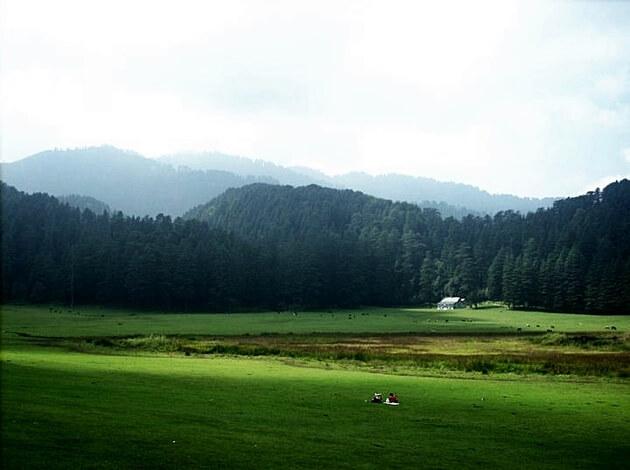 Image Courtesy: Priya Saha
Tip: Give yourself ample time for acclimatization. Roads may be worn out after a point. Stock up on food and fuel.
Distance: 175 kilometers.
3. Vishakhapatnam to Araku Valley
The endless mirage of hills overlooking the Bay of Bengal is a sight to behold on this route. The green of the hills seems to blend in with the waters and what you get is an unparalleled vista throughout this journey. The roads are extremely well maintained and there are waterfalls along the route if you plan to drive in the monsoons.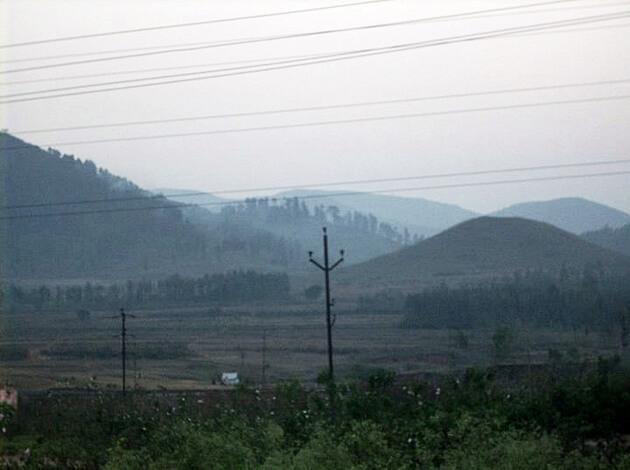 Image Courtesy: Priya Saha
Tip: Stop by at the magnificent Borra Caves that fall on the way.
Distance: 116 kilometers.
4. Delhi to Chandigarh
Not just for the scrumptious gastronomic possibilities along the way, the route from Delhi to Chandigarh promises to be one of the smoothest drives in India. If you've had your fill of makhan-laden goodness on the way, stop by for a few splashes in one of the many waterparks that have sprung in the area. A true delight to drive on, this road is perfect for the speed monster in you.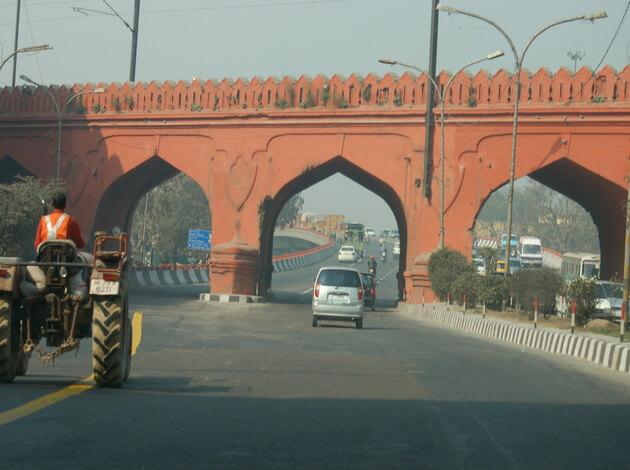 Distance: 260 kilometers.
5. Khajuraho to Bandhavgarh
Well connected by road, Khajuraho to Bandhavgarh is a beautiful road that passes through heritage and leads up to the thick of wildlife. The constant change in scenery is refreshing and as you approach Bandhavgarh, you get a feeling of being an intruder in the abode of the wild. Thick forests and cricket sounds keep you on alert but the smell of the forest is trumps any perfume you have ever liked.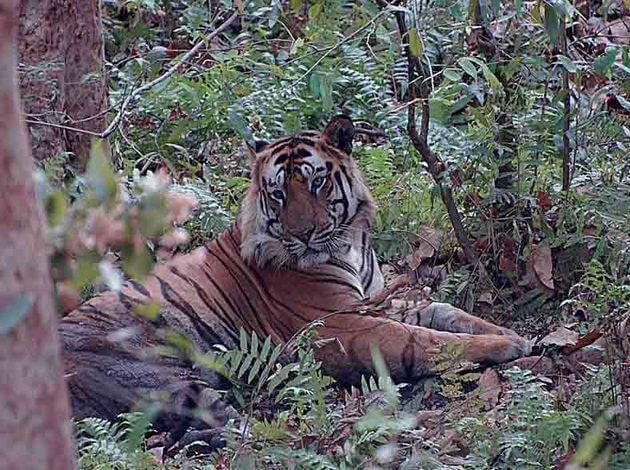 Photo by Koshy Koshy
Tip: Avoid stopping in the forest and dont litter.
Distance: 250 kilometers
Get good deals with TripHobo Hotels. Book Now, Pay Later!
6. Bangalore to Chikmagalur
The route from Bangalore to Chikmagalur is not only smooth, it is one of the most scenic road trip in India. The roads are so amazing that you wont realize as you touch speeds of 140 km/per hour. As you approach Chikmagalur, coffee plantations surround you from both sides and the hills seem to bend to hug you at every turn. If it has just rained, expect fog and surreal aromas to envelop the route.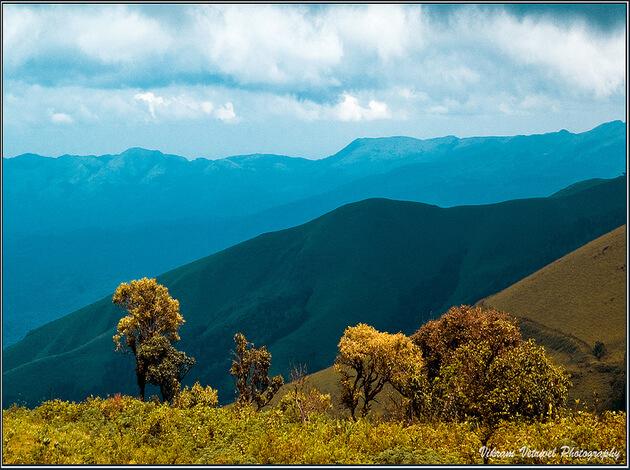 Tip: Stop for some thaat idli and filter coffee on the way.
Distance : 240 kilometers.
Get good deals with TripHobo Hotels. Book Now, Pay Later!
Also Read: Best Places to Visit Near Bangalore
7. Darjeeling to Gangtok
You will pass majestic hills, verdant tea gardens and the most picturesque valleys on your way from Darjeeling to Gangtok. The added bonus is passing through Ghoom and watching the sparkling blue Teesta meander her way through soft rocks. This journey is as beautiful as the destination!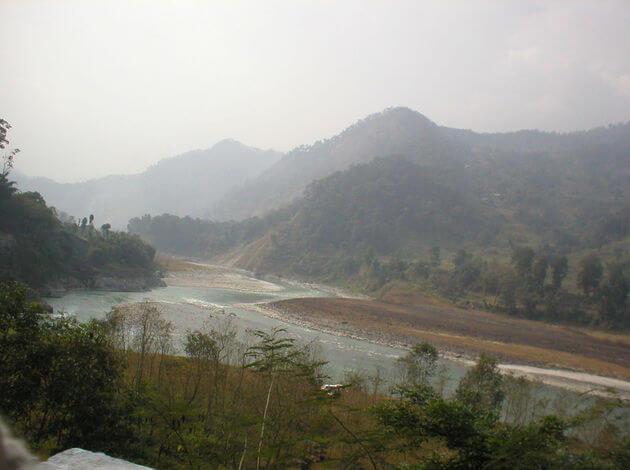 Photo by Sandip Bhattacharya
Tip: Stop for some noodles on the way!
Distance: 108 kilometers
8. Jodhpur to Jaisalmer
Pass miles of nothingness on both sides, and marvel at the stark beauty of the desert on this short road trip. The roads leading to Jaisalmer are brilliant but look out for the occasional cattle and camels on the road. If you are lucky, you might even spot deers and the blue bull on the way. Driving in Rajasthan is especially fun because of the small little dhabas on the way.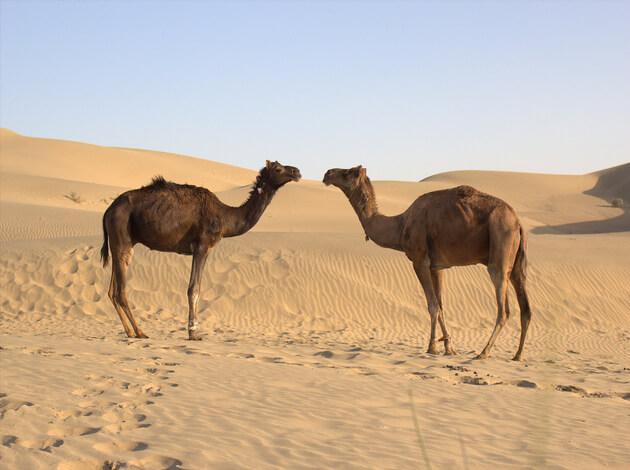 Tip: Avoid over speeding. Animal sightings are unpredictable.
Distance: 205 kilometers
9. Mumbai to Goa
How can a road trip to Goa not be fun? The roads are absolutely spotless and keep you in an elevated and excited mood till you reach your final destination. When you start spotting rows of coconut trees and small roads that dotted by colorful homes, you know you have entered Goa. This is one of the best road trips in India one must experience.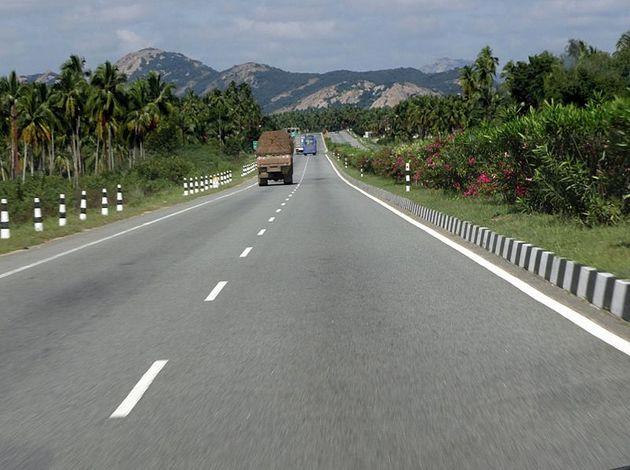 Tip: The state of Goa is very strict about any alcohol being carried outside its borders. Refrain from doing so. It is better to start early, so that you can reach your destination in daylight hours
Distance: 609 kilometers
10. Kolkata to Digha
Ask anyone from Kolkata about their favorite road trip and they will fondly remember the many times they have driven from Kolkata to Digha. The whole route is lined with green trees and the road is great for driving too. Digha has cute beaches that make for a perfect weekend getaway. Almost every mile has memorable photos to click!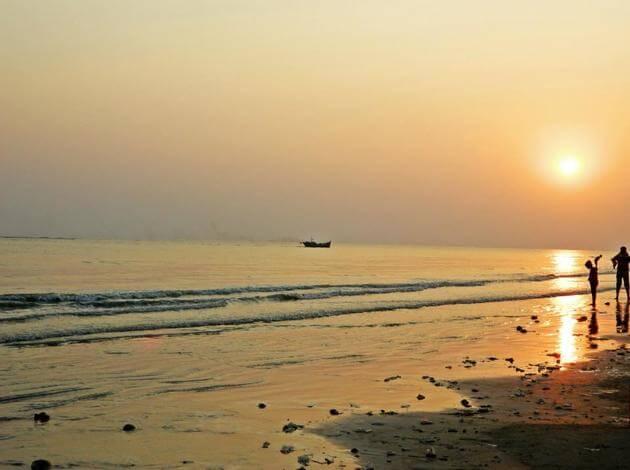 Image Source: Priya Saha
Tip: There are plenty of nice dhaabas on the way.
Distance: 180 kilometers
11. Ahmedabad to Kutch
Gujarat has a certain charm that is unlike any other state in India. Well developed yet holding on to its culture, a road trip to Gujarat is a once in a lifetime experience. The barrenness of the landscape is broken by the colorful costumes of the people of Gujarat. Delicious food and unique huts dot the route from Ahmedabad to Kutch. Once you reach the land of Kutch, the stark white endlessness of the horizon will hit you like a pleasant surprise.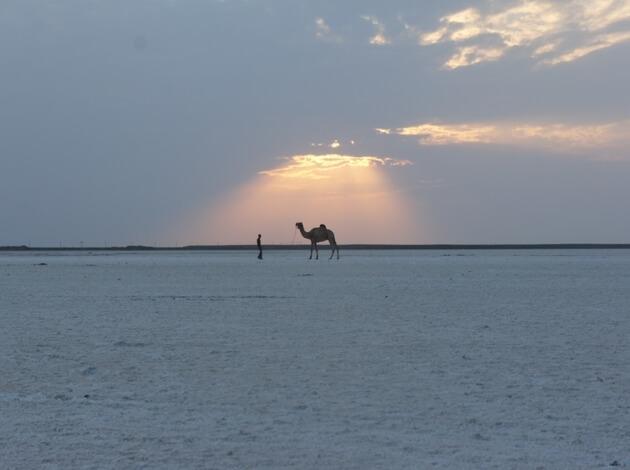 Image Source: Reshma Dewda
Tip: Stop by to admire the earthquake proof huts of Bhuj.Start early morning so that you can reach in daylight hours.
Distance: 400 kilometers
12. Mysore to Coonoor
The route from Mysore to Coonoor includes passing by the commercialized but still pretty Ooty hill station. The drive increases in ascent and with that, the views that you encounter are simply intoxicating. The ghat from Ooty to Coonoor can get a bit tedious but there is a big prize waiting for you as you reach up there. Surrounded by tea gardens and nilgiri trees, the drive to Coonoor is simply breathtaking.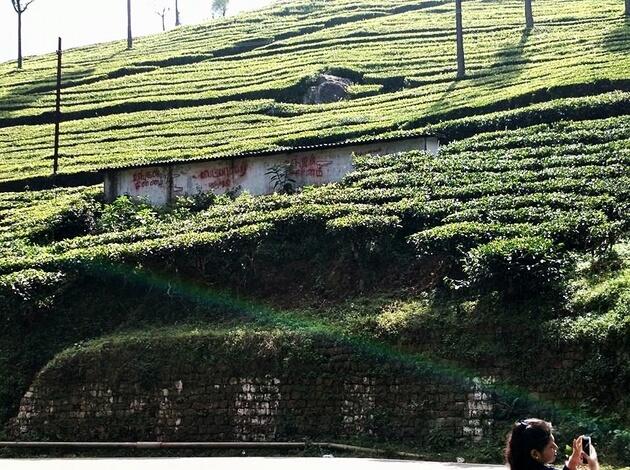 Image Courtesy: Priya Saha
Tip: Take plenty breaks to take in the beautiful scenery
Distance: 145 kilometers.
13. Anantnag to Pahalgam
Watch the ravishing beauty of Kashmir unfold in front of your eyes on this scenic drive from Anantnag to Pahalgam. Explore the lidder valley on one side and the spectacular scenery that looks as if it is right out of heaven. A burst of color welcomes your eyes when the white of the snowcapped mountains marries the green of the vegetation. Kashmir is truly blessed by god.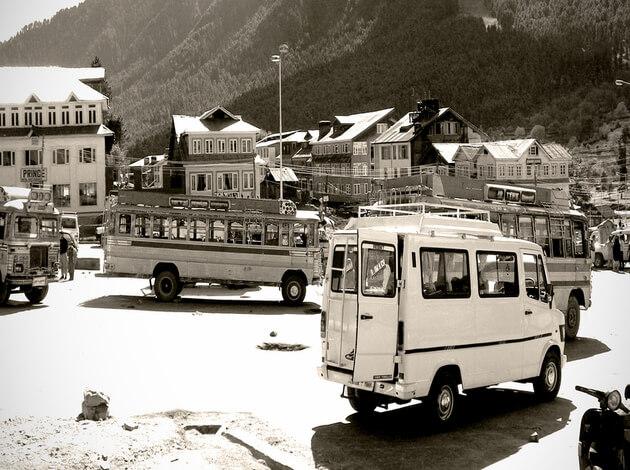 Photo by Mark Turner
Tip: There are a number of archaeological sites on the way.
Distance: 40 kilometers.
Get good deals with TripHobo Hotels. Book Now, Pay Later!
Which one is the closest to you? Have you explored any of these? Give us your insights in the comment box below.
*fb cover pic: yahoo