12 Best Shelling Beaches in Florida!
* Disclosure: This post may contain affiliate links, which means we may receive a commission if you click a link and book something (there is never any extra cost to you for using these links).
An enticing melange of Latin American culture, several famed theme parks, islands that beckon aquatic adventures, and national parks that muster wilderness, Florida is undoubtedly one dreamy getaway you would not want to come back from. Talking about dreams, as a child or let's just own it, even now, how many times have you strolled a beach in search of that flawless, impeccable, unblemished shell? I wouldn't be surprised if your answer was always! Blessed with a plethora of beaches and favorable underwater terrains, Florida can summon you to plan a trip solely with the objective of beach-combing or shelling. Luring you further is this list of best shelling beaches in Florida, you can thank me later for!
1. Blind Pass Beach, Sanibel Island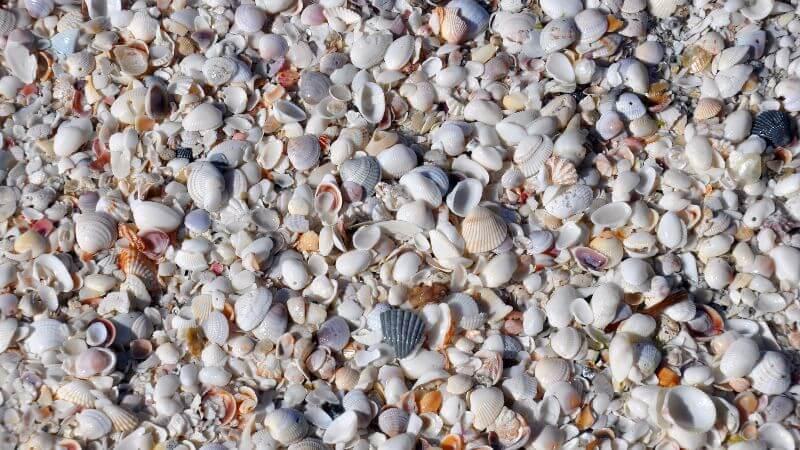 PC: James St. John/Flickr
A popular place to witness some mesmerizing sunsets, the Blind Pass Beach also happens to be one of the best shell beaches in Florida. Featuring a terrain that is a melange of rock peninsula, water flow, and pass, this beach is always abundant with shells, at any point of the year. If you plan to go sea shelling here make sure to visit early, as the parking here is limited and it may be a task to find a spot.
Types of seashells found on Blind Pass Beach: Conch, Junonia, Lightning Whelk, Cockle, Scallops, Murex, Tulip, Olive and Coquina
2. Tigertail Beach, Marco Island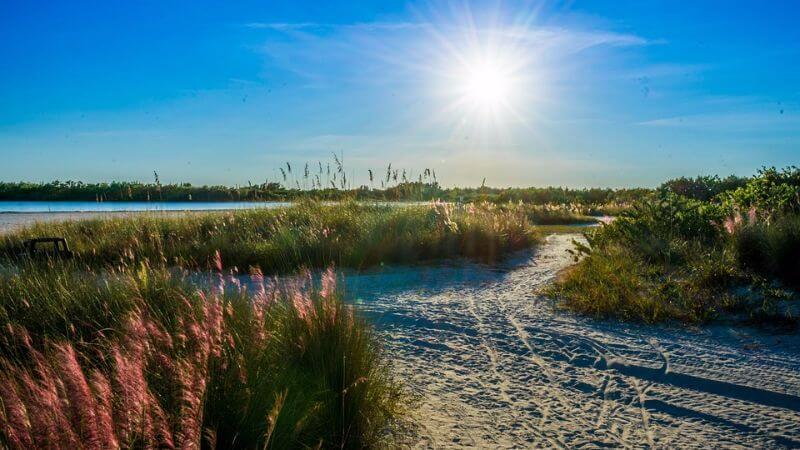 As intriguing as the name of this beach may sound, the Tigertail Beach is one of the best places to find seashells in Florida for more reasons than one. A serene beach, where you can revere in the sights and sounds of the sea thanks to the persisting tranquility, Tigertail will find a special place in your heart if sea shelling along with long strolls makes for a fascinating combination for you. Perched on the island's northern part, the beach demands a subtle hike from you from the parking. Rest assured, a visit here is absolutely worth it!
Types of seashells found on Tigertail Beach: Calico scallop, moon snail, fighting conch, lightening whelk, starfish, olive shell, sand dollar, worm shell, and horse conch
3. Barefoot Beach, Naples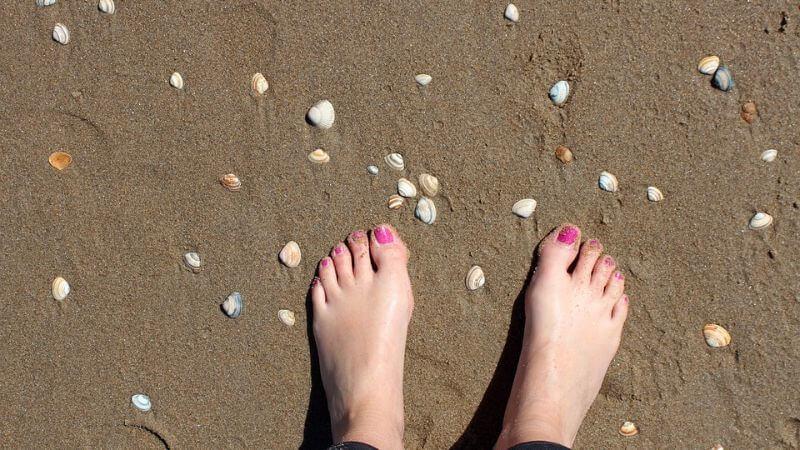 If you want to go beachcombing in Florida, there is one beach that will certainly catch your attention- the Barefoot Beach in Naples. The name itself sounds so relaxing you can easily picture what a lazy day, picking seashells here would be like. Nested on the same ground as the Barefoot Beach Preserve County Park which sprawls across a whopping 342 acres, this beach makes for a fabulous day out with the family.
Types of seashells found on Barefoot Beach: Corals, shark tooth, skoot, alphabet cone, worm shells, shark's eye
Book Hotels Near this beach now!
4. Venice Beach, Sarasota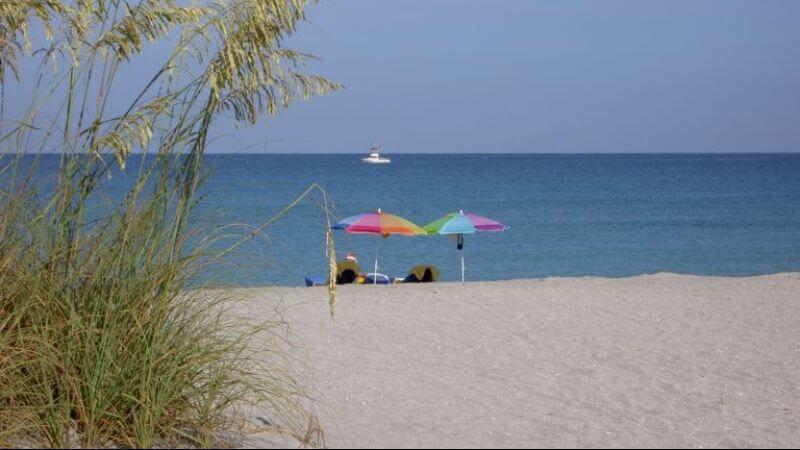 PC: Wikimedia Commons
Heading out to beachcomb with the kids? The Venice Beach is a must visit. Both, adults and children are bound to be equally delighted here spotting a surfeit of shark tooth! Much to your amusement the beach is also monikered as the "Shark Tooth Capital of the World"! Ask around and you can avail special Shark Tooth Dive charters too; an experience you will treasure for life. Along with shark tooth, you will also come across several treasurable fossils here. The beach is engulfed with some fabulous accommodations in the form of gorgeous villas. This is a dog-friendly beach, so you can get your pet along.
Types of seashells found on Venice Beach: Slipper, olive, and scallop
Get year around hotel deal with TripHobo Hotels.
5.Honeymoon Island beaches - sea shell hunting in Florida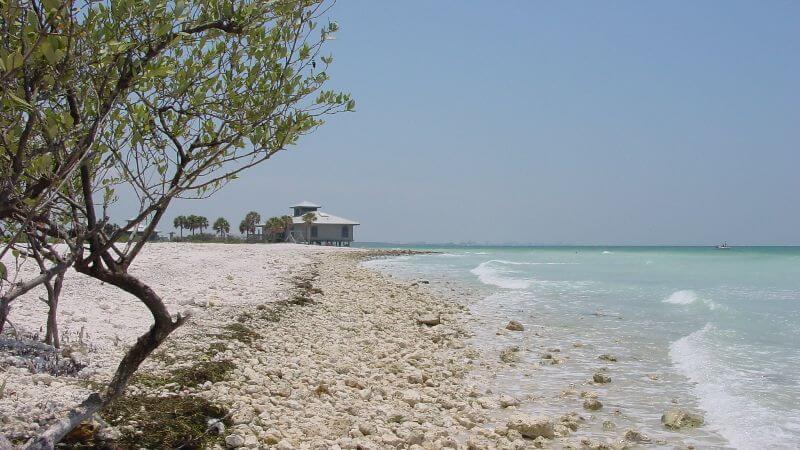 Pine forests adjoining the beach, sounds like an unusual combination doesn't it? Thanks to this combination the Honeymoon Island beaches bequeath visitors with so much goodness of wilderness that you will want to keep coming back. After you are done with collecting seashells, head to the observatory deck to get an eyeful of sweeping panorama. There's a pavilion here where you can head to indulge in some refreshments. If you can't get enough of this beach, there are many activities you can undertake here to your heart's content.
Types of seashells found on Honeymoon Island beaches: Lightning whelks, angel wings, and coquinas shells
Search best Deal on Hotels!
6. Fort Myers Beach, Lover's Key Island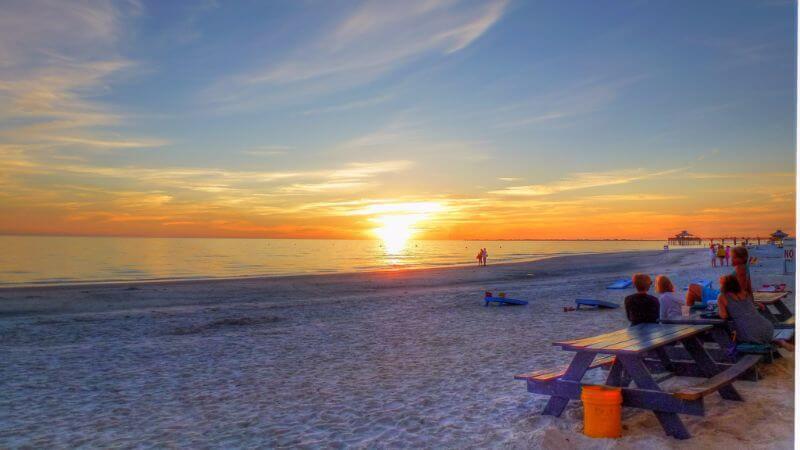 PC: Matthew Straubmuller/Flickr
You can never have enough of best shelling beaches in Florida and the Fort Myers Beach is just another evidence. This beach is anything but touristy, which you will realize as you beachcomb in all your solitude. You might have some dolphins and exquisite birds playing peek-a-boo with you. To reach the park you have to trek a little. No amenities for refreshments, thus it is advisable to carry your own snacks and drinks.
Types of seashells found on Fort Myers Beach: Florida Spiny Jewel Box, Tulip Banded Shell, Florida Cones, Conches
Hotels! Best Deals! Bargain!
7. Egmont Key Island beaches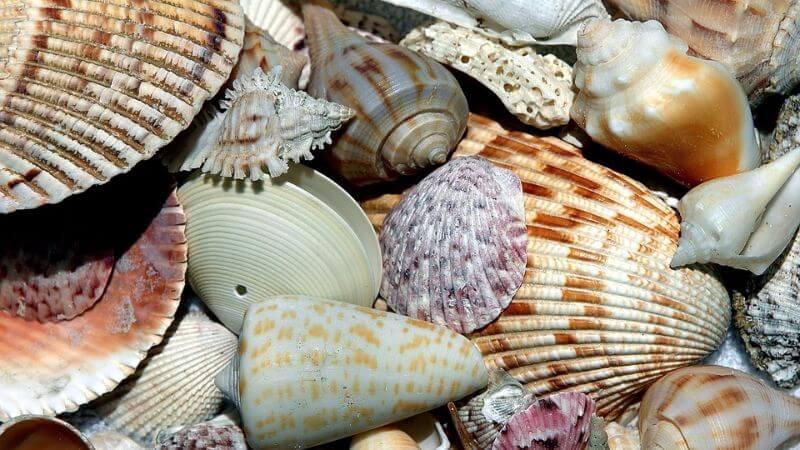 Essentially, a barrier island, the Egmont Key Island is appealing owing to its interesting history and an exciting access. You can reach this treasure trove only by a boat. There are several local tour operators arranging day trips to this island, thus, bear in mind that the island tends to be pretty crowded on weekends and public holidays. The best time to visit Egmont Key Island beaches is during Spring or early months of Summer. These months ascertain a pleasurable session of beach combing along with other activities.
Types of seashells found on Egmont Key Island beaches: Clam Shells, Conches, and Sand Dollars
Hotels! Best Deals! Bargain!
8. Navarre Beach, Santa Rosa County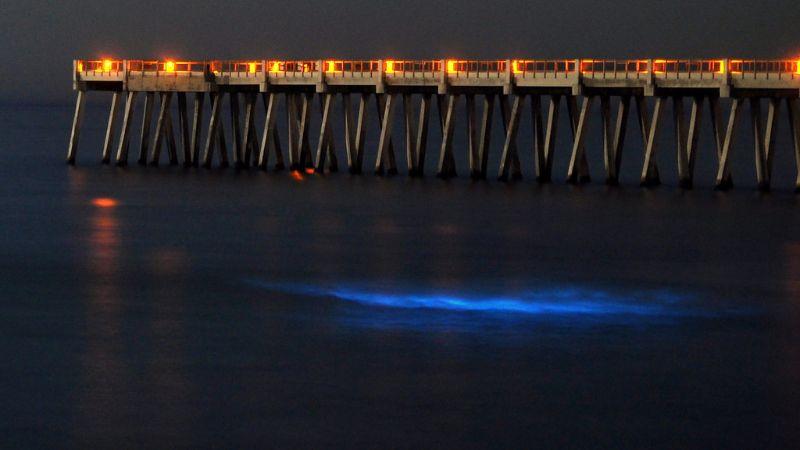 PC: M.M.Meeks/Flickr
Your adventure of shelling in the state is incomplete without visiting this gorgeous sea glass beach in Florida. The beach holds uniqueness in the fact that unlike other beaches that boast of incredible varieties of shells, this beach features beautiful glasses! Set on Florida's Gulf Coast, this beach is rather romantic with its quietude and plethora of cozy condos. Looking for colourful glass with your partner here can be a one of its kind experience. The winds and sand dunes here are constantly shifting, making for a favorable setting of discovering vibrant shards.
Types of seashells found on Navarre Beach: Turkey Wing Shells, Worm Snail Shells, Cockle Shells, Olive Shells, and Jingle Shells
9. Shell Island, Panama City Beach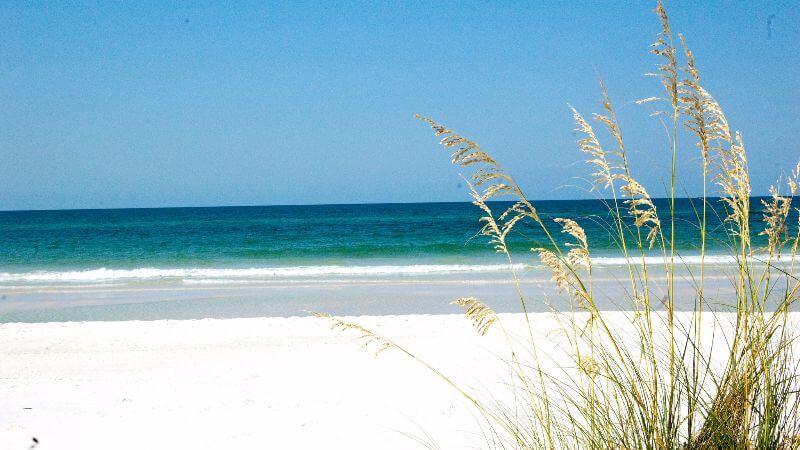 PC: Jerry Bedwell/Flickr
Take a boat from Panama City to this gem of an island, quite literally. The pristineness of this beach is left intact with its underdevelopment. The clear waters here call for a refreshing swim, some delightful snorkeling and more. On your way to or fro this island, ask the guide to stop at some old docks, that radiate an old world charm, you cannot experience anywhere else. If you are lucky at the time your visit, you may spot some air jets putting up a show from the adjoining AFB.
Types of seashells found on Shell Island: Conch shell, Junonia Shells, Lightning Whelk Shells, Tulip Shells, Murek Shells, Spotted Slipper Shells and more
Book Hotels Near this beach now!
10. Fernandina Beach, Amelia Island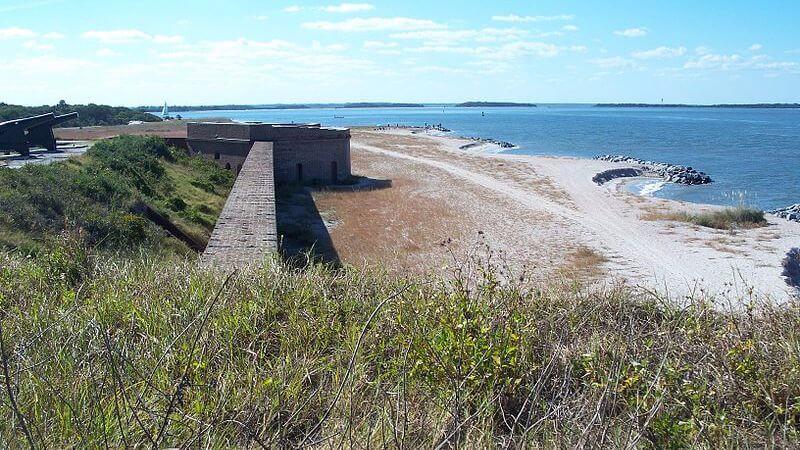 PC: Wikimedia Commons
This one's another of the best shelling beaches in Florida owing to the abundance of shells you will find here. Make sure you carry a bag while heading here, as you are certain to come across several kinds of seashells here, especially the shark tooth. There is ample parking around the beach, so that should not be a major concern. You can get your dog along here, owing to the beach's pet friendliness. Stroll around the adjoining artsy town and your will come across some quaint restaurants serving delicious food.
Types of seashells found on Fernandina Beach: Sand Dollars, Shark Teeth, Junonia Shells,Tulip Banded Shell and more
Get year around hotel deal with TripHobo Hotels.
11. Fort De Soto Beach, St. Petersburg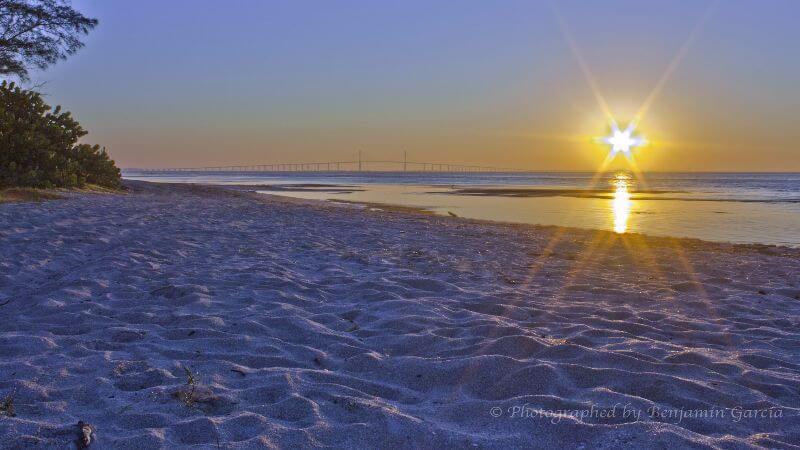 PC: Ben Garcia/Flickr
If you are looking for best shelling beaches near tampa, the Fort De Soto Beach can be a great choice. Featuring some incredibly clear waters, this beach is a bed to a huge variety of shells. You can never run out of things to do here apart from shelling. It is rarely crowded, making for a perfect ambiance to relax. Visit during the early hours of the day or during the low tide for an amazing time shelling it out!
Types of seashells found on Fort De Soto Beach: Sand Dollar Shells, Lightning Whelk Shells, Tulip Banded Shell, Wentletraps, and Jingle Shells
Search best Deal on Hotels!
12. Sand Key Island, Clearwater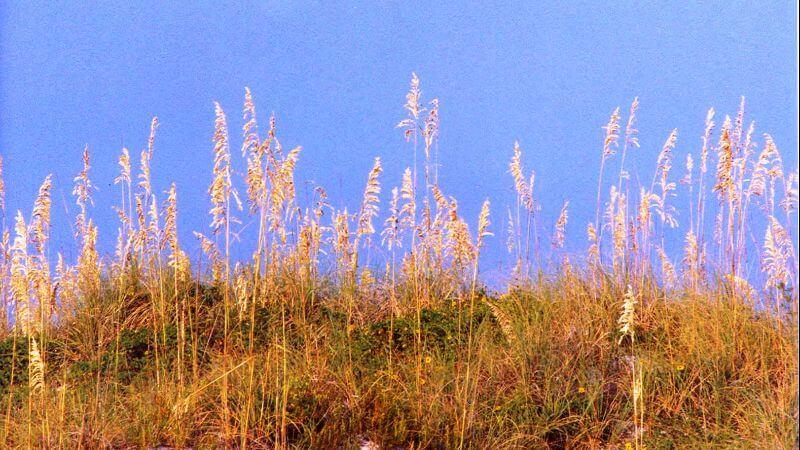 PC: Wikimedia Commons
If you are specifically contemplating "where to find conch shells in florida", the a trip to the Sand Key Island at Clearwater is a must. This beach can be a heaven to anyone who is shell hoarder owing to a large variety of shells one can find here. While it is easy to find many shells here, you could take your shelling love a little further by signing up a tour with a shelling guide. These guides usually possess some fishing expertise too, thus offering a great combination of fishing and shelling. A trip to this beach equals to a day well spent!
Types of seashells found on Sand Key Island: Conch Shells, Turkey Wing Shells, Lightning Whelk Shells, Worm Snail Shells and Keyhole Limpet Shell
Get year around hotel deal with TripHobo Hotels.
With this list, we wish you happy shelling. Let us know in the comments section below what was your pick and find!