12 Best Ski Resorts In Colorado
* Disclosure: This post may contain affiliate links, which means we may receive a commission if you click a link and book something (there is never any extra cost to you for using these links).
Perched amidst an array of diverse geographical terrains, Colorado billets almost everything from parched plains and deserts with massive sand dunes, unfathomable canyons, sandstone and granite rock formations, rivers, lakes, verdant forests and mighty alpine mountains. Drawing several visitors over the years, for various activities, skiing in Colorado is by far the most undertaken one. Notably, the alpine skiing gave rise to a flourishing Colorado Skiing industry.
The Western Slope and South Central Colorado are the most notable parts of the state that have tourists flocking to them for the hot Glenwood Springs and a plethora of ski resorts spread through the counties of Aspen, Vail, Crested Butte, Breckenridge, Telluride and Steamboat Springs.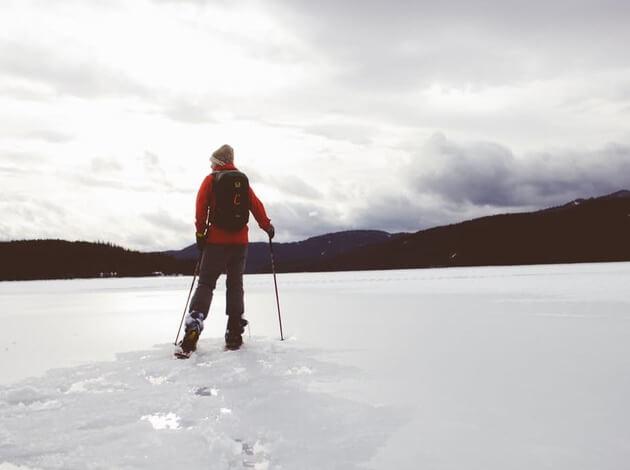 If you crave for a snowy adventure complete with some super exciting activities like skiing, snowboarding, tubing, snowshoeing, sleigh rides, snowmobiling and some uber comforting hot springs in icy cold temperatures, we bring to you 12 best ski resorts in Colorado, that offer all these and much more to make for an unforgettable ski vacay!
1. Winter Park Colorado Skiing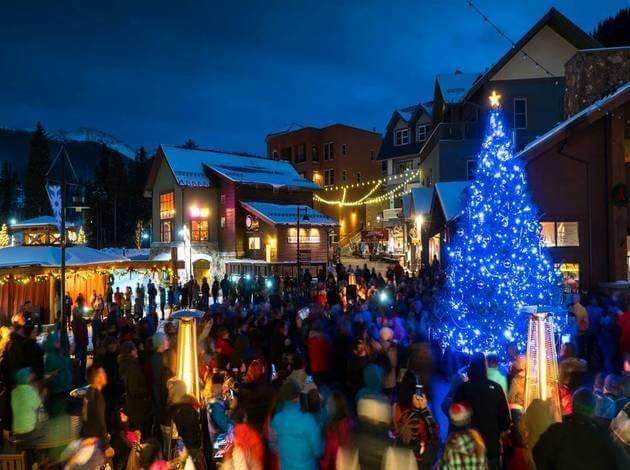 Image source: facebook.com/Winter Park Resort
One of the best ski resorts in Colorado for families and beginners alike, the Winter Park Resort is nestled in the mighty Rocky Mountains, like most other skiing resorts in Colorado. Consisting of three brilliant mountain peaks which are home to its seven territories, that offer some spectacular skiing, this resort towers at a whopping 9,000 feet of base height. The number of things to do here is endless, with everything from great dining, lots of snow activities, exciting events to even shopping! The resort's spa offers some blissful indulgence, perfectly bolstering after all the skiing in the cold.
The Winter Park Resort lies at a ninety-minute drive from
Denver
, just off U.S. Highway 40. To access this resort along with four other resorts, you can avail a Rocky Mountain Super Pass Plus.
Activities: Cirque sled, Coca-Cola tube park, dog sled rides, fat biking, free guided mountain tours, ice skating, campfire sing-a-long, NASCAR racing, broomball, morning yoga, kids' night out, Alpenglow massage and a lot more.
Get year around hotel deal with TripHobo Hotels. Book Now, Pay Later!
2. Keystone Resort Ski Resort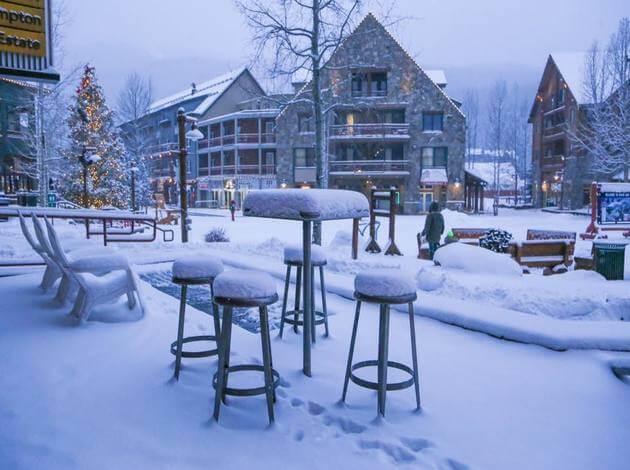 Image source: facebook.com/Keystone Resort
Owned and operated by the Vail resorts, this giant resort has the Dercum Mountain, North Peak, and The Outback dwelling in it. Consequently, this is the largest ski resort in Summit County located in Keystone. Along with some vivid winter activities, the resort hosts some good summer ones too. Keystone Resort is set at a base height of 9,280 feet and operates the longest ski activities hours, compared to the neighboring resorts, i.e. from 8;30am to 8pm. Its two distinct villages offer some a wide array of activities, as well as amicable dining and lodging. The kids get to ski free here! The resort has accommodations to suit every budget and requirement. Indeed, there are more reasons than one to choose Keystone Resort for that ultimate ski getaway in USA.
If you are wondering how to get Keystone Ski Resort, it lies just at 90 miles west of Denver and takes about an hour and a half to drive down from there.
Activities: Scenic sleigh rides, fun kids' festivals, mountaintop family adventure tours, snow tubing at adventure point, yoga, cat skiing and much more.
Get year around hotel deal with TripHobo Hotels. Book Now, Pay Later!
3. Copper Mountain Skiing
Image source: facebook.com/Copper Mountain
Located in Summit County, Colorado the Copper Mountain Skiing resort sprawls across an area of a massive 2,465 acres. Snuggled in the inbound terrains of the U.S. Forest Service, White River National Forest, Dillon Ranger District. The resort accommodates three villages for various activities including the East Village, The Village at Copper also known as the Center Village, and West Village which was formerly called the Union Creek. There are 140 total trails throughout the resort, perfect
for
varying levels of beginner, intermediate, advanced and expert. All this and much more has had skiing enthusiasts from all over the world to call Copper Mountain its home, and this resort is what they recourse to.
Activities: Skiing, snowboarding, relaxing spa treatments, tubing, and ice skating.
Get year around hotel deal with TripHobo Hotels. Book Now, Pay Later!
4. Breckenridge Colorado Skiing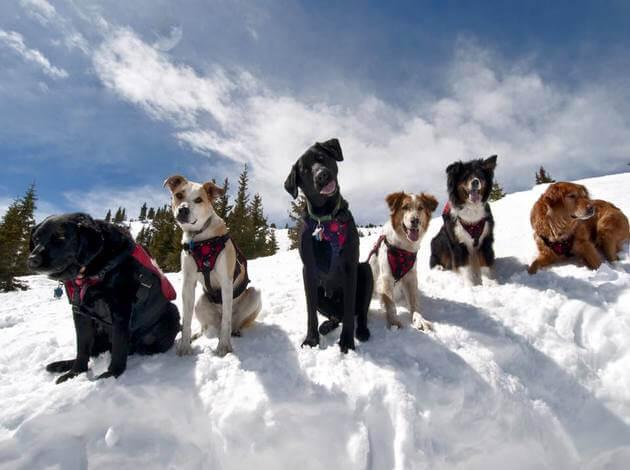 Image source: facebook.com/Breckenridge Ski Resort
Lying right to the west of the Continental Divide in Summit County the Breckenridge Colorado Skiing resort is one of America's most visited ski resorts. This one is owned and operated by the Vail Resorts, Inc. The resort extends through the five peaks that contribute to the southern half of the Tenmile Range. With several activities to do, this resort is a winner in all ways. Perfect for weekend getaways, holiday with friends and family, Breck's will host you well. They also have numerous offers and deals that you can choose from.
Breckenridge Colorado Skiing resort lies at 178kilometres from Colorado Springs Airport.
Activities: Skiing, snowboarding, Country Boy Mine excursions, dogsledding with Siberian Huskies, apres-ski massage, movies at the theater, zip lining, and much more.
Get year around hotel deal with TripHobo Hotels. Book Now, Pay Later!
5. Aspen Colorado Skiing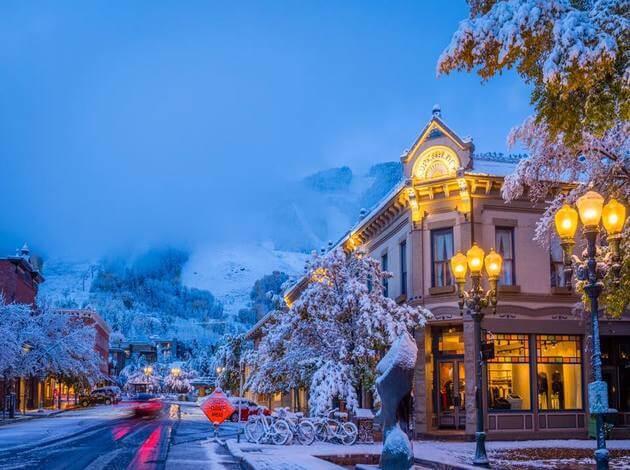 Image source: facebook.com/Aspensnowmass
If you are looking for a good base camp to venture to the several skiing sites of Aspen, the Aspen Colorado Skiing Resort is the place to head. Providing a superb height of 12,509 feet to bask in the beguiling skiing adventures, this resort is one-of-its-kind. With its proximity to downtown Aspen, you can head out to explore the authenticity of Aspen as and when you wish. The resort, however, has a plethora of activities to keep you engaged or provoke a thought of getting out of it.
With a total of four branches the Aspen skiing resort has a long list of activities to do for kids, beginners, and of course the connoisseurs. Been in the industry for over 40 years now, these people know their job and you are indeed in for one fabulous skiing vacation!
Activities: skiing, snowboarding, ski shop, fun dining sessions, outdoor hot tub, outdoor heated swimming pool, fitness and other.
Get year around hotel deal with TripHobo Hotels. Book Now, Pay Later!
6. Vail Mountain Resort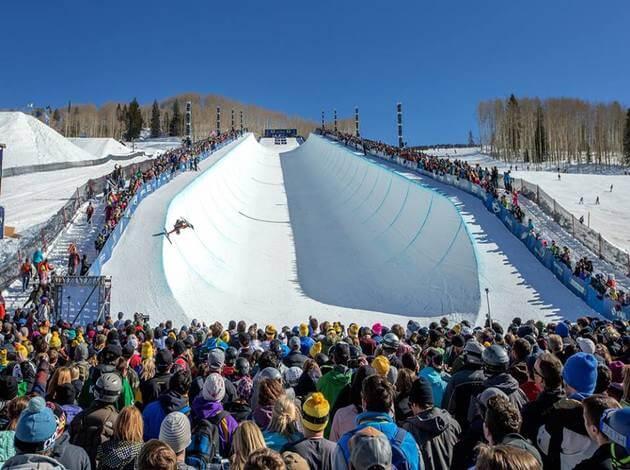 Image source: facebook.com/Vail
Giving some splendid offers in winters, the Vail Mountain resort, is a legendary brand in the skiing industry. To get the most out of Vail, there is much more to it than skiing and snowboarding. With several opportunities for some much-needed TLC, the Vail Mountain resort will spoil you! Whether you are looking for adventure or leisure, this place has everything for every age and requirement.
There is great shopping, fine dining, world-class spa services, several events happening and even a considerate amount of nightlife, making it a great winter vacation spot! You get private coaching lessons too if you are a first timer! This is the pioneer chain of several other bets ski resort in Colorado. The peak season, when the resort hosts some exciting events and festival is from November to April, usually.
Activities: snow tubing, terrain parks, on mountain dining and Nordic activities.
Get year around hotel deal with TripHobo Hotels. Book Now, Pay Later!
7. Buttermilk Ski Area - Aspen Skiing Company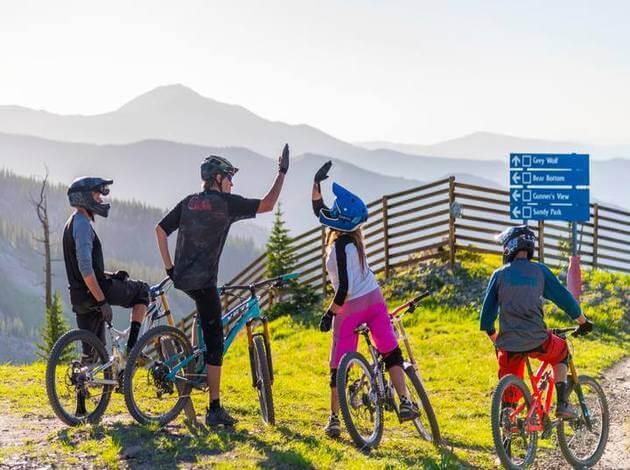 Image source: facebook.com/Ski.com
An exclusive experience that the Buttermilk Ski area is, the resort only enhances it with its exclusive accommodations and activities. Local and national ski enthusiasts flock to this place for some surreal skiing experiences. All-white-everything didn't hold any truer. This is where the massive ESPN's Winter X Games are held! Accommodating two remarkable terrain parks along with the illustrious 22-foot Superpipe, you will find some of the most exclusive parks and trails here. With private coaching, adults group classes, cliff houses and retail opportunities, the resort sure is a crowd puller. Some more FYI, this is popularly known as one of the best ski resorts in Colorado for beginners.
Activities: Coaching and skiing lessons, two signature on-mountain restaurants, ambassador tours and lots of events and festivals.
Get year around hotel deal with TripHobo Hotels. Book Now, Pay Later!
8. Eldora Mountain Resort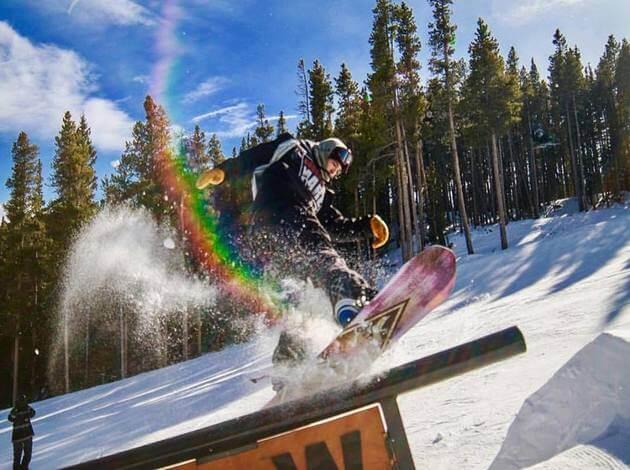 Image source: facebook.com/Eldora Mountain Resort
Huddled in the southwest corner of Boulder County, the Eldora Mountain resort is the closest ski area to the Denver metro area. With a list of events and festivals happening every weekend, this resort has some superb lifts. Keeping the festive spirit alive, the resort entertains visitors making them feel at home, away from home. Some of the most popular skiing and hiking trails in Eldora include Hessie Trailhead, Fourth of July Trailhead, East Portal Trailhead, James Peak Lake Trailhead, Rainbow Lakes Trailhead, Sourdough Trailhead, and the Brainard Gateway Trailhead. Along with these trails, there is a total of 11 lifts here, spread across an area of 680 acres.
To get to Eldora, you need to head west on Canyon on highway 119 from Boulder.
Activities: Skiing, snowboarding, cross country, Master's Snowsports & Racing, nighthawks, and races.
Get year around hotel deal with TripHobo Hotels. Book Now, Pay Later!
9. Steamboat Ski Resort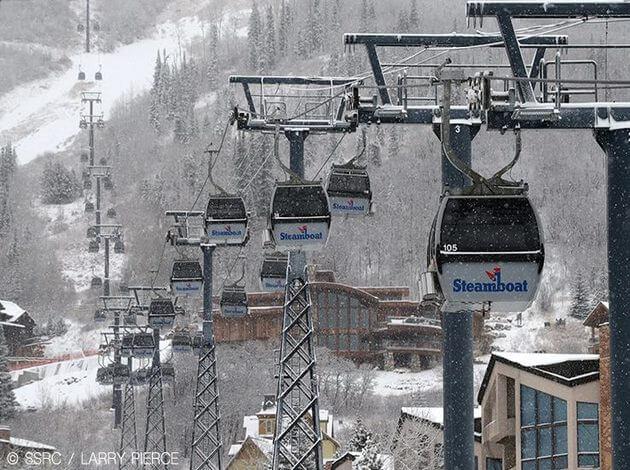 Image source: facebook.com/Steamboat Resort
One of the biggest ski areas in northwestern Colorado, the Steamboat Ski Resort is located on the Mount Werner. Since its opening in 1963, the resort has been catering to several skiing enthusiasts from around the world. With a massive 165 named trails, Steamboat Ski Resort straggles over a whopping 2,965 acres. With beginner, intermediate and advanced trails, everyone can have a great skiing experience here. The resort also accommodates one of the premier pipes in North America. The resort stands tall at a base height of 6,900 feet. There are 23 total lifts here. Several celebrities and notable personalities have visited and frequently visit the Steamboat Ski Resort.
During the festive season, this resort will beguile you with twinkling lights, decorated Christmas trees, and obviously, lots of fresh snow. Indeed, everything uber Christmassy against the perfect backdrop of the Yampa Valley.
Activities: Snowmobiling, tubing, horseback riding, snowshoe tours, night skiing, sleigh ride dinners, panoramic gondola rides and much more.
Get year around hotel deal with TripHobo Hotels. Book Now, Pay Later!
10. Purgatory Resort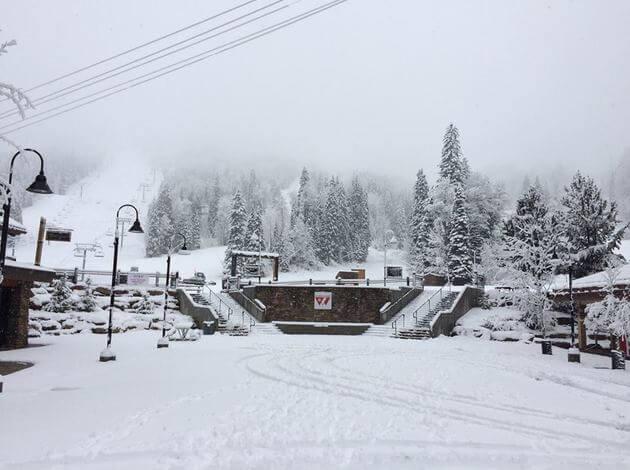 Image source: facebook,com/Purgatory Resort
One of the best ski resorts in Colorado for families, the Purgatory resort is in the San Juan Mountains. Previously popular as the Durango Mountain Resort, this place is home to 85 breathtaking trails and 2 terrain parks. It is spread over a massive 1,360 skiable acres and offers 10 lifts. Offering a surreal experience are the accommodations here, condo-styled abodes, along with a nightclub/bar, days spent here revere in a lot of fun and frolic. With exclusive offers and deals, the Purgatory resort is usually sold out. Thus, prior reservations necessary. The accommodation options, albeit, take away the cake!
Activities: Tubing, Snowcat Adventures, Dog Sledding, Snowshoe Tours, Sleigh Rides, Snowmobile Adventures, Purgatory Nordic Center and much more.
Get year around hotel deal with TripHobo Hotels. Book Now, Pay Later!
11. Beaver Creek Resort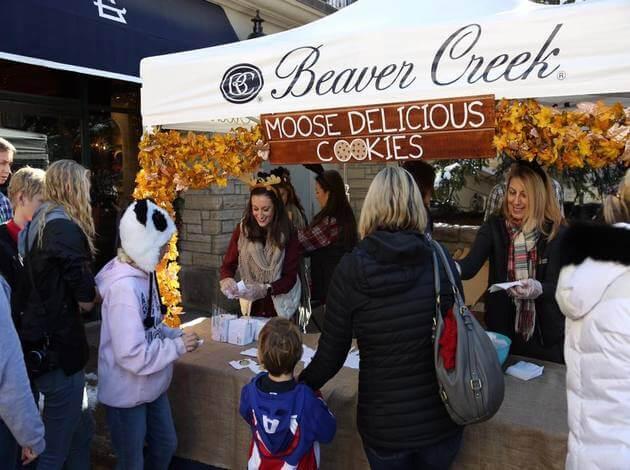 Image source: facebook.com/Beaver Creek Mountain
Situated near Avon, the Beaver Creek Resort accommodates three spectacular villages the Beaver Creek Village, Bachelor Gulch, and Arrowhead. Out of these, the Beaver Creek Village is the main one. Owned and operated by the Vail group again, there is no questioning on the credibility of this resort. And if you thought, all you got was skiing here, hold on, as they even have a golf course. Beaver Creek Resort is based at a height of 8,100 feet. There is a total of 25 chairlifts. Apart from the lifts and quads, the village is a great place to explore. If you are contemplating a New Years' Eve Celebration in the alps, this should be your choice! The number of kids' activities makes this a great family holiday destination. And the culinary events and markets are a must-visit too. They serve some of the best savory delicacies.
The adjoining Holy Cross Wilderness Area is a great place to visit, in case you venture outside the resort.
Activities: Mountain welcome tours, Ripperoo sightseeing, ice skating, ski with ranger, funnies & facts, jukebox skate night and much more.
Get year around hotel deal with TripHobo Hotels. Book Now, Pay Later!
12. Telluride Ski Resort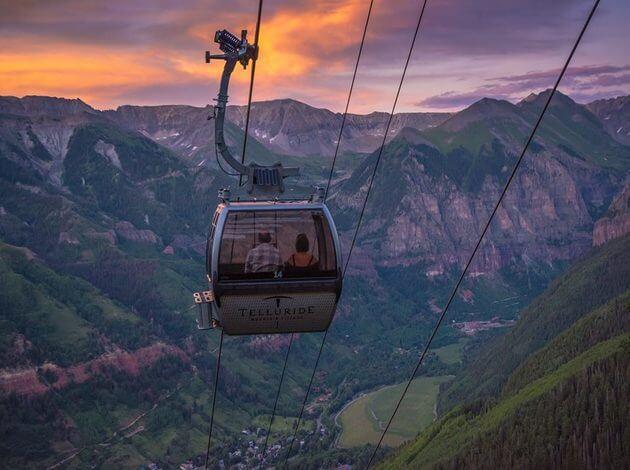 Image source: facebook.com/Telluride Ski Resort
And finally, the breathtakingly picturesque Telluride Ski Resort is located in Mountain Village. Having the highest concentration of 13,000 and 14,000-foot peaks this place is naturally highly frequented. Along with its 2,000 skiable acres, the Telluride Ski Resort also accommodates a mining camp. The skiable acres also accommodate some of the region's best hiking and biking trails. A place where the public transportation is a gondola sure is something! This list of activities to do here is sure to exhaust you, in a good way of course.
It lies at 330 miles from Denver.
Activities: Backcountry Skiing, Cat Skiing, Alta Lakes Observatory Overnights, Dog Sledding, Fat Bike Tours, Heli-Skiing, Ice Climbing, Nordic Skiing, Snow biking, Snowmobiling, Snowshoeing, Telluride Historical Museum tours and the very interesting Wagner Custom Skis Factory Tour.
With these 12 best skiing resorts in Colorado, you are ought to have one memorable skiing vacation!
Get year around hotel deal with TripHobo Hotels. Book Now, Pay Later!