12 Best Ski Resorts in USA For A Wonderful Holiday
* Disclosure: This post may contain affiliate links, which means we may receive a commission if you click a link and book something (there is never any extra cost to you for using these links).
1. Jackson Hole Mountain Resort, Wyoming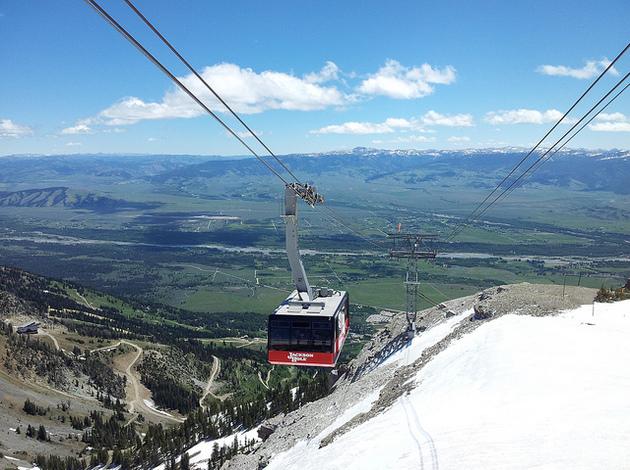 Named after the iconic Jackson Hole Valley, Jackson Hole Mountain Resort is a ski resort in Teton village of Wyoming. With the vertical drop of 4,139 feet, Jackson Hole Resort has a world class terrain that is extreme and enthralling. If you are an expert skier and are looking for a steep ski resort where you can satiate your quest for adventure, then Jackson Hole ski resort is the place you should head to. On the other hand, if you are a beginner but are interested in experiencing the terrain of Jackson Hole, you can enroll in the Mountain Sports School for some expert training.
Served by an incredible skiing experience and amazing hospitality, Jackson Hole Mountain Resort is one of the best ski resorts in the USA and has been constantly finding a place in the top resorts' list. While you are here, also visit Grand Teton National Park, Yellowstone National Park, National Elk Refuge, and Bridger-Teton National Forest.
2. Vail Ski Resort, Colorado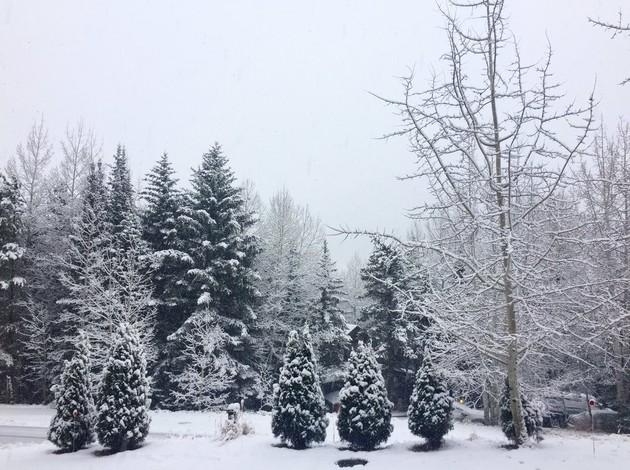 Vali Ski resort also has a snowboarding school for kids and a mini snowmobile for them to ride around. When you are done exploring the terrain, take some time off the resort and escape to the charming and the vibrant quaint town of Vail nestled at the foothills of the ski resort. Home to a plenty of events and festivals like Snow Daze, Holidaze, CarniVail, and Burton US open snowboarding championship, the experience in the Vali Ski resort is one of a kind. The resort also has spas and a plenty of nightlife place to have a drink at.
3. Alta Ski Area, Utah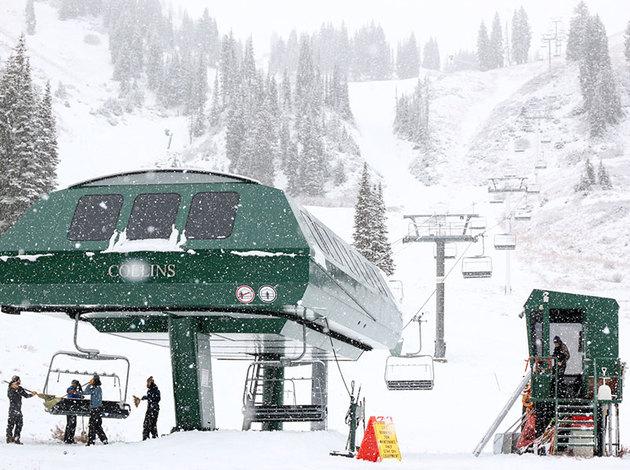 To get the most of the place, get an Alta card that will help you receive discounts. The ski area also provides you an opportunity to go on a tour with a ranger and get trained at snow schools. The resort has a plenty of dining and lodging options, including a mountainside spa. It is important to note that the resort does not allow snowboarding.
4. Park City Mountain Resort, Utah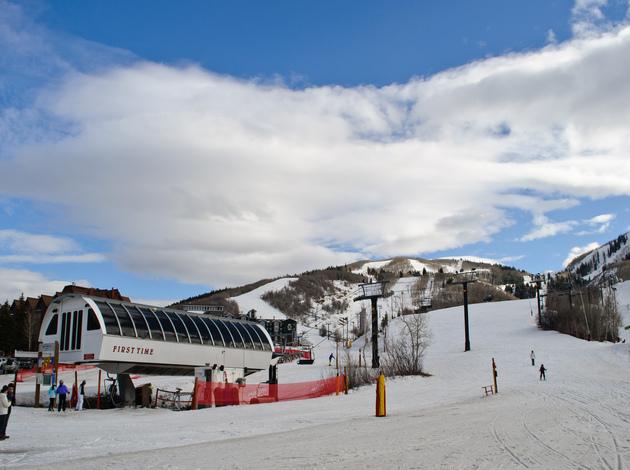 For a totally special experience, relinquish the taste of the five-course elegant dinner served at Viking Yurt. Park City Mountain resort notably hosted the snowboarding events in the 2002 winter Olympics. The Park City Mountain also consists of several training courses for the U.S. ski team of Slalom and Giant Slalom. If you are planning to visit the resort frequently, get a seasonal pass.
5. Telluride Ski Resort, Colorado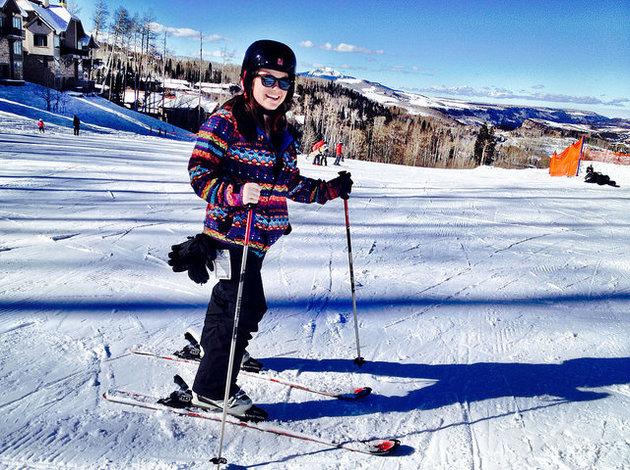 If you are looking for a one in a kind of location to say 'I do', then Telluride Ski resort is the best option that you have. Yes, the ski resort helps in planning the best wedding. Your dream of getting married in the perfect setting is one step closer to becoming a reality!
6. Killington Ski Resort, Vermont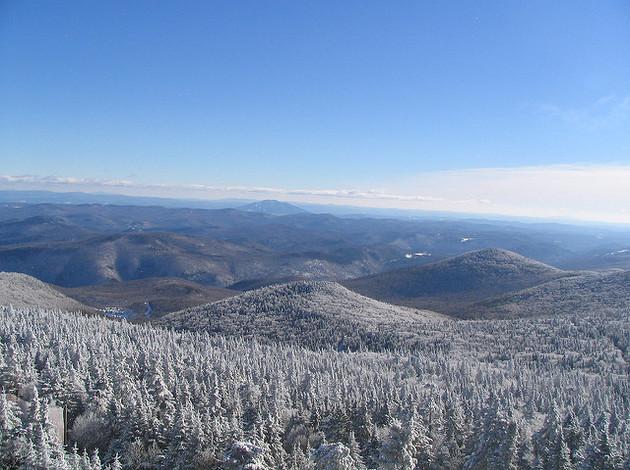 Other than the activities, the resort also has a grand spa, sports center, conference and a wedding hall, dining facilities, and plenty of shopping centers to hang out at. To get the best out of the Killington ski resort check for seasonal tickets and passes.
7. Deer Valley Resort, Utah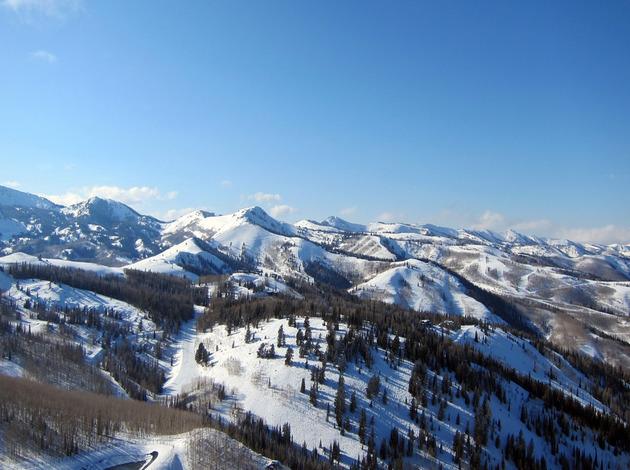 From hosting the freestyle moguls, aerial, and alpine slalom events in the 2002 Winter Olympics to becoming one of the top-ranked ski resorts in North America, Deep Valley Resort has traveled a long way. Situated in the Park city of Utah, Deer Valley is an alpine ski resort that provides for the all-inclusive escapade complete with all the modern and luxury amenities. With utmost attention to details and an impeccable service, Deer Valley resort offers a remarkable experience of your lifetime.
8. Aspen Snowmass Resort, Colorado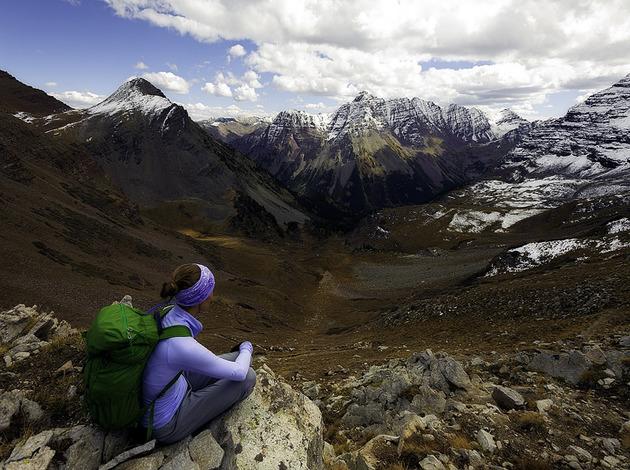 Aspen Snowmass is a winter resort in western Colorado of the U.S. The resort of Aspen Snowmass has four different areas - Aspen Highlands, Buttermilk, Aspen Moutain, and Snowmass. Each ski area has a special something and the terrain scene also varies significantly. With a vertical drop of 4,406 feet, Aspen Snowmass resort falls straight into the town of Aspen. Equipped with all the features, Aspen Snowmass resort is a separate world in itself making it a great vacation spot. The resort also helps in organizing weddings, meetings, and other special occasions.
Get to the town by taking a gondola ride and go on a leisurely stroll in the evening shopping and tasting food. When you are full, go witness one of the many music events that take place in the town which has a thriving nightlife. Some of the most popular events in Aspen Snowmass that you should not miss are Bud Light Street Rail Fridays, Annual Tree Lighting, Aspen Snowmass Series, and Audi Ajax Cup.
9. Snowbird Ski Resort, Utah
Nestled in the Little Cottonwood Canyon region, Snowbird Ski resort is set at the heart of Wasatch National forest. Receiving more than 500 meters of snowfall every year, Snowbird Ski resort is a paradise for snow lovers. If you have always wondered where you could actually make a snowman, it is here! Climb up to the top of the summit and witness the breathtaking views of the Wasatch Mountains and the Salt Lake Valley that is mesmerizing and absolutely wonderful.
10. Winter Park Resort, Colorado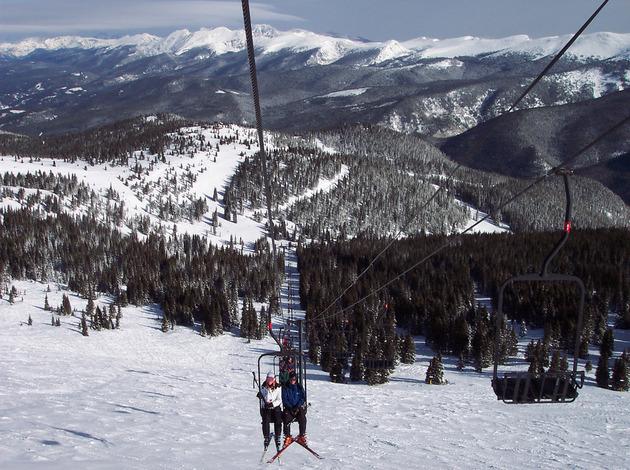 Winter Park resort is an alpine resort in Winter Park, Colorado and is a part of the Rocky Mountains. The resort comprises of 3 interconnected mountain peaks - Winter Park, Mary Jane, and Vasquez Ridge that can commonly be reached using a single lift. Adorned by a plenty of easy slopes, family-friendly resorts, and modern amenities, Winter Park Resort is ideal for a family vacation. If you want to explore the resort all by yourself and want your kids to be safe somewhere close by, you can admit them in childcare centers that are available at the resort.
Some of the events that you should catch at Winter Park Resort include Wells Fargo Ski cup, Vans King of the Grommets, Christmas Eve torchlight Parade, and Golden Bunny Classic. Winter Park Resort also has special skiing program for the disabled.
11. Breckenridge Ski Resort, Colorado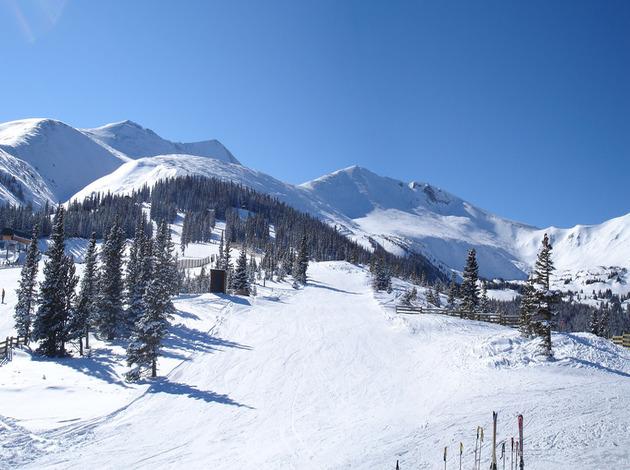 When you are exhausted from all the activities in the resort, head to the town of Breckenridge that is styled in all Victorian with a medieval feel to it. The aesthetically rich town along with the wonderful resort adds to the beauty of the place, making your visit a pleasant one. With an excellent weather condition, Breckenridge Ski resort can be visited any time of the year.
12. Mammoth Mountain Ski area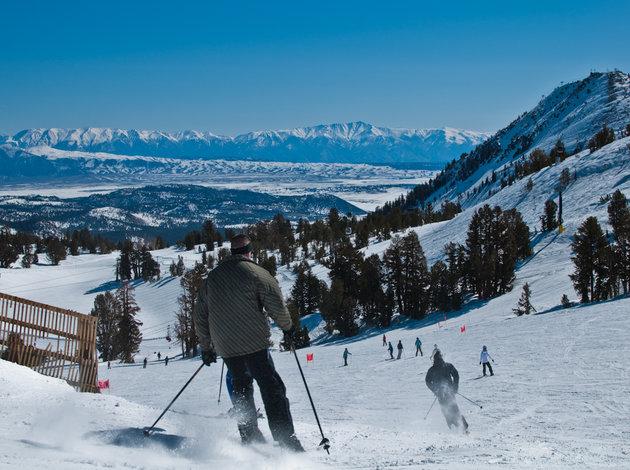 What is your pick of the lot? Let us know in the comments.