15 Best Stage Shows in The World
* Disclosure: This post may contain affiliate links, which means we may receive a commission if you click a link and book something (there is never any extra cost to you for using these links).
Our world is colored with rich histories and culture. Relishing these historical facts in one place was nearly impossible in the past. That's how the birth of 'stage shows' happened. Filled with music, dance performances, physical dramas, theatres, classical plays and comedies this concept promised its audience to unify people in a way like no other can do.
Till date, stage shows stand one of the ancient sources of entertainment where people get a glimpse of culture and history on one platform. So, if you are looking for a realistic touch, catch up a stage show. The glittering eyes and graceful body language of the performers are bound to engage you for long hours.
Going with the topic, we at TripHobo have listed down some of the best stage shows in the world which deserve special mention in your entertainment list
1. Blue man group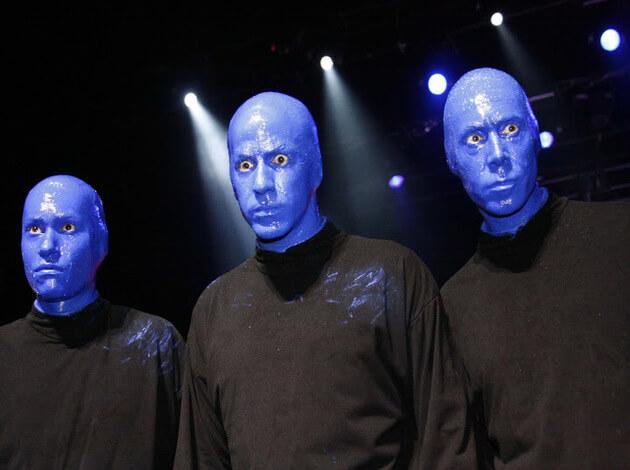 The Blue Man Group was merely a known name in 1987. A collaboration of three friends named Chris Wink, Matt Goldman and Phil Stanton brought the existence of this uniquely named group in 1991.
Their performance includes music, comedy, technology and art.
Though it started with small shows at the downtown clubs and the Central Park (NYC), but it emerged as a professional with their performance at the Astor Place theatre.
This finally grabbed the eyes of US media. And as you know, the rest is history.
Location: USA
2. Moulin Rouge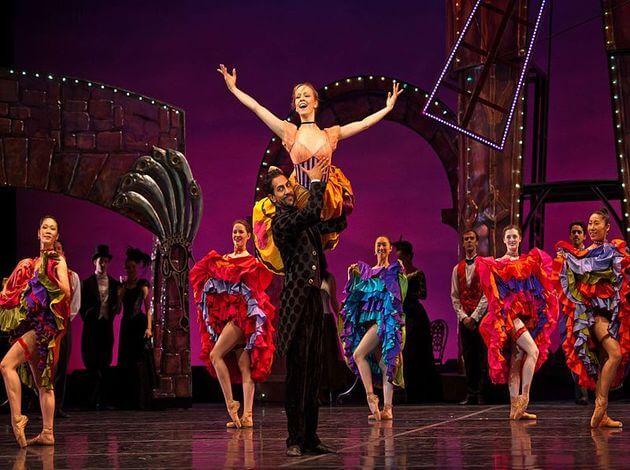 Paris trip is incomplete if you haven't seen a cabaret dance show in Moulin Rouge.
Considered as the birthplace of the modern form of the can-can dance, Moulin Rouge deserves a special attention in your trip to Paris.
Built in 1889, this former house popularized this traditional dance form of the French working-class, which was forbidden in early 1820's.
The elegant costumes and provocative dance moves of the performers and the foot tapping music are surely going to put you on sway for hours.
Location: Paris
3. Lion King: The Musical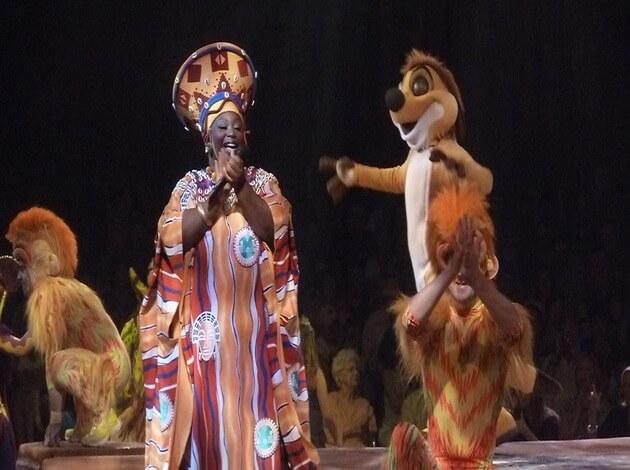 Image Source: Sheila Thomson/flickr.com
Broadway has always been full of songs, dance and colors. And when it comes to it's perfect example, Lion King tops the list.
In today's gadget world, this theatrical performance of Disney has indeed brought back the old memories of musical Broadway.
It's brightly colored costumes, excellent choreography and flashy effects are surely an aural and visual feast for the audiences.
This has probably worked in making Lion King as the longest running musical in recent time.
Never miss a chance to catch one of their performances, no matter whichever seat you get in the theatre.
Location: New York and London
4. Wicked: The Musical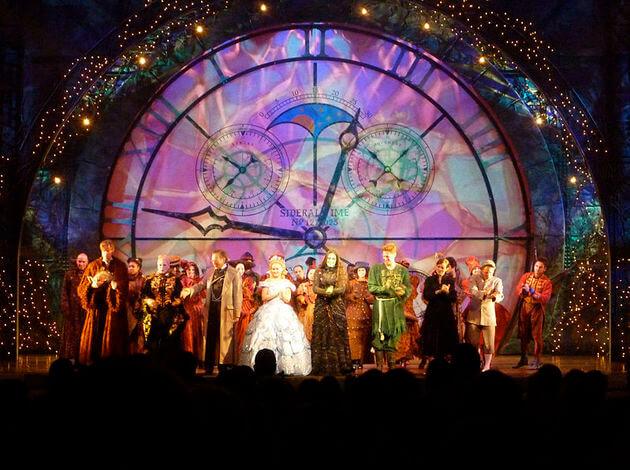 Image Source: Wikimedia Commons
Do you think you know all about the Wicked Witch of the West? If yes, think again.
Wicked; The Musical Broadway showcase the untold side of the story of the iconic green-faced witch Elphaba and the blonde girl Glinda.
The thrilling music and magical aura of the lights are surely going to make the child in you go crazy with the performance.
No wonder, Wicked still stands as the 9th longest running show in the West End and has won multiple awards.
Location: London and New York
5. The Beatles LOVE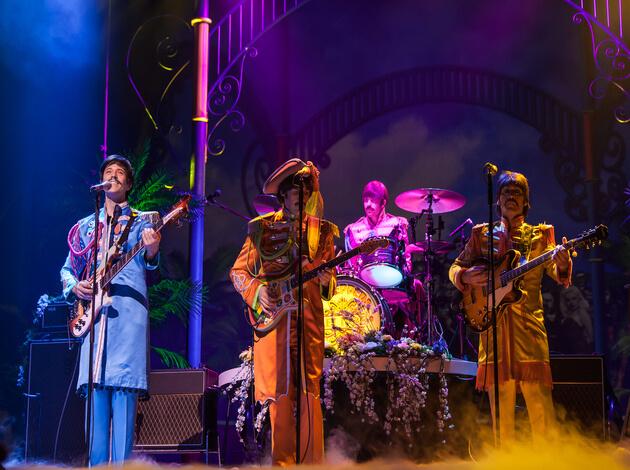 Image Source: Flickr.com
In love with the music of the Beatles or not, Cirque du Soleil is surely going to make your heart dance with their acrobatic dance performances on the timeless songs of the Beatles.
The breathtaking dance moves of the 60 performers and the fantastic mixing of the famous songs are definitely going to make your evening unforgettable in Las Vegas.
All in all, The Beatles LOVE has been successful in paying tribute to the world's famous pop band, The Beatles in the best way.
Location: Las Vegas
Book hotels in Las Vegas with TripHobo Hotels!
6. David Copperfield (Illusionist)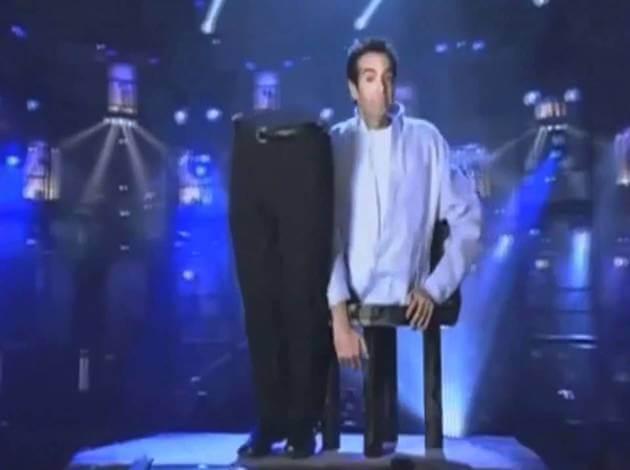 Image Source: Youtube.com

Does magic thrill you? Meet the most popular illusionist of this generation, David Seth Kotkin.
His magic shows have earned him Guinness World Records for 11 times and a star on the Hollywood Walk of Fame.
Catch up one of the shows to see the magical aura of this mind blowing illusionist.
Location: Las Vegas
Check out: Best Magic Shows in Las Vegas
7. Zangoora: The Gypsy Prince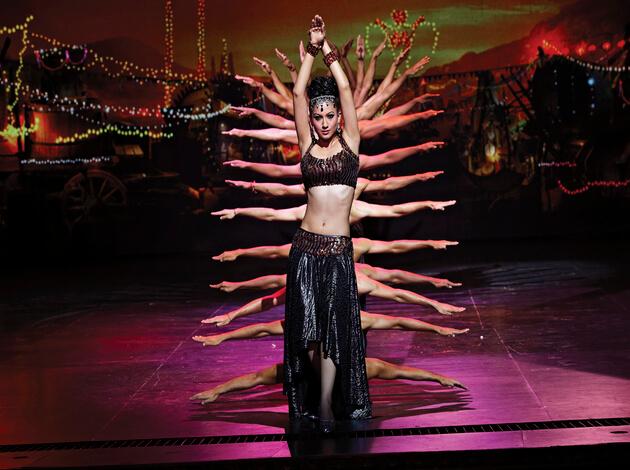 Image Source: Roderick Eime/flickr.com
A fusion of dance and drama Zangoora : The Gypsy Prince takes you on a musical journey in a Bollywood styled musical show.
The introduction of this music show by Kingdom of Dreams has made India introduce to musical Broadway, which was previously just a mere word for us.
Though from the story's point of view, it follows the cliché concept.
But as the curtain opens and the show unfolds, the audience gets spellbound with the unseen special effects, acrobatic dance forms and aerial stunts.
Location: Kingdom of Dream, India
Handpicked tours & activities with guaranteed lowest prices throughout the year.
8. Siam Niramit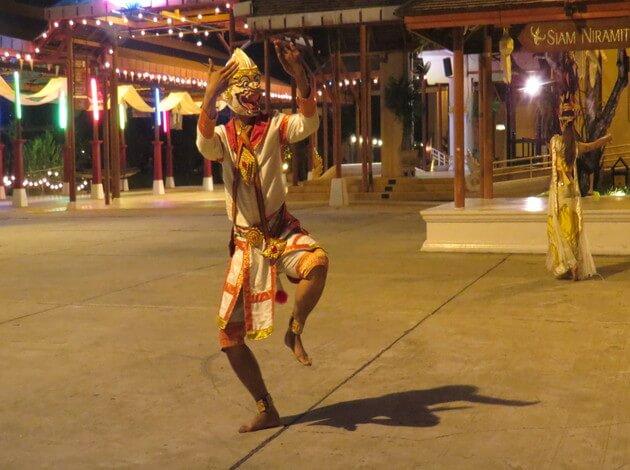 Image Source: Kathy/flickr.com
The best way to know about Thailand is Siam Niramit.
This grand stage show showcases the art and cultural heritage of Thailand.
With jaw-dropping stunts and special effects using advanced technologies,mbring the Enchanted Kingdom of Thailand live in front of the audiences.
The jaw-dropping performance of 150 performers and 500 costumes is a must-see experience which you cannot afford to miss in Bangkok.
Location: Bangkok, Thailand
9. Tiffany's Cabaret show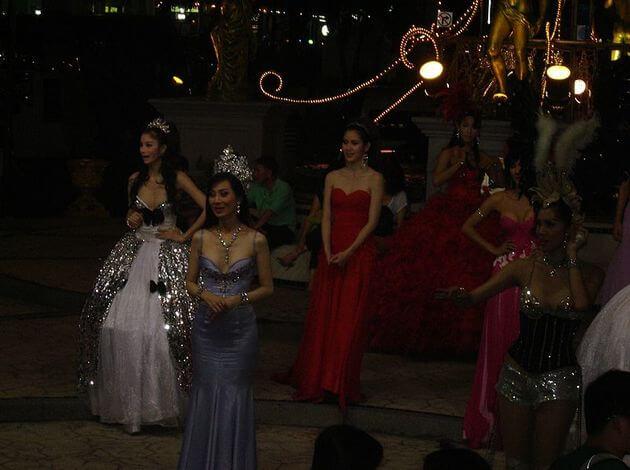 Remember we mentioned before that not every good looking woman you pass by in Pattaya is female. Yes, that's true. But their flawless beauty is un-ignorable. If you wish to see their true talent, catch Tiffany's Cabaret show.
This 40 year old original Transvestite cabaret show has emerged as one of the spectacular world class show.
It originally started as one-man show. With times, Tiffany's show now includes 400 ladyboys to entertain their audience who comes across the world to watch their 2 hour musical show.
Location: Pattaya
10. Water Puppet Show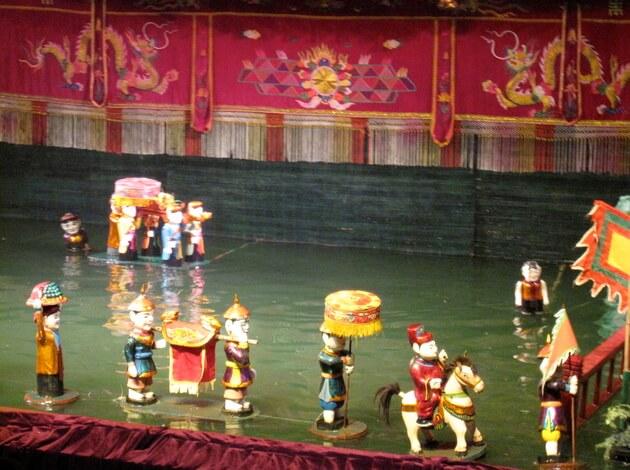 Not seeing Water Puppetry show means not visiting Vietnam. That's how Vietnamese speak about their famous water puppet show.
Performed in a chest-deep pool of water, the puppeteers of the famous Thang Long troupe depicts the history of Vietnam through the eyes of the farmers.
The story goes; this puppet show was performed in the flooded paddy fields of Red River Delta, in Vietnam by the farmers to entertain themselves.
They used to pick up stories from their daily and perform them as puppet with added wry humor in it.
Today, Thang Long troupe has brought back that age old tradition where folklores are performed through songs and dance.
At present, Thang Long troupe has earned global fame with their breathtaking performance around the world.
Location: Thang Long Water Puppet Theatre, Hanoi, Vietnam
11. Devdan:Treasure of the Archipelago Indonesia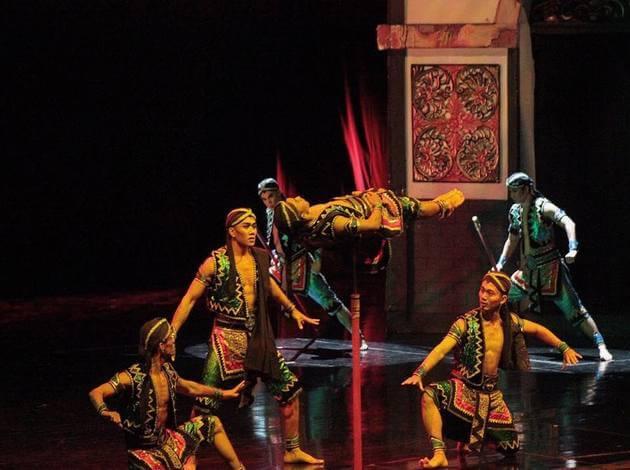 Image Source: Facebook.com
If you are looking for a way to learn about lesser known facts about Bali, watch Devdan Treasure of the Archipelago.
The story goes about two children who discover a treasure chest during their journey through Bali.
As the story unfolds, the performance takes you to many regions of Indonesia with their dazzling sets.
Trust me! You won't be able to take your eyes off the stage.
Location: Bali's Nusa Dua Theatre, Indonesia
12. Star Wars Burlesque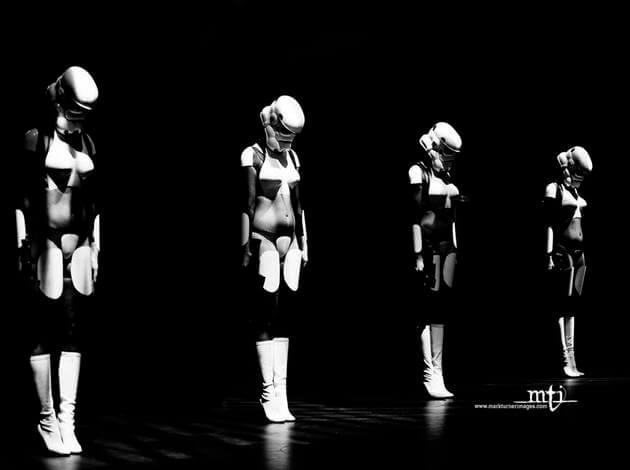 Image Source: Facebook.com
If you are in a mood to have some fun (of course, not like a child) in Australia, Star Wars Burlesque should be your choice.
With Star War fever in the air, this stage show is definitely going to add spice to your imagination.
Though the show is considered brand new, but its sensuous dance moves combining with striptease, troupe routines and comedy are surely going to make your evening sizzling.
If you are with your kid, remember to keep them back in hotel.
As you won't like to get embarrassed in front of your child and hold yourself from enjoying the adult fun.
Location: Australia
13."O" by Cirque du Soleil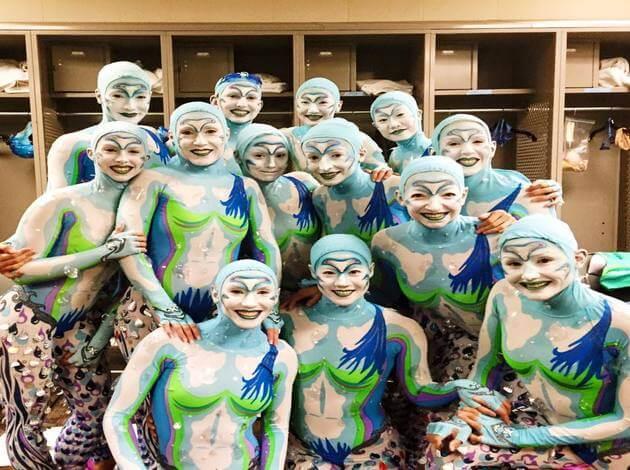 Image Source: Facebook.com
This water-themed stage show by Cirque du Soleil is definitely a grand show, which proves the fact that water can be used to show off your talent.
Their beautiful aquatic acrobatic move in a theatrical representation is sensational and is definitely not going to go off your mind.
Cirque du Soleil has proved the fact "you cannot move water, water moves you".
Location: Las Vegas
14. Madame Butterfly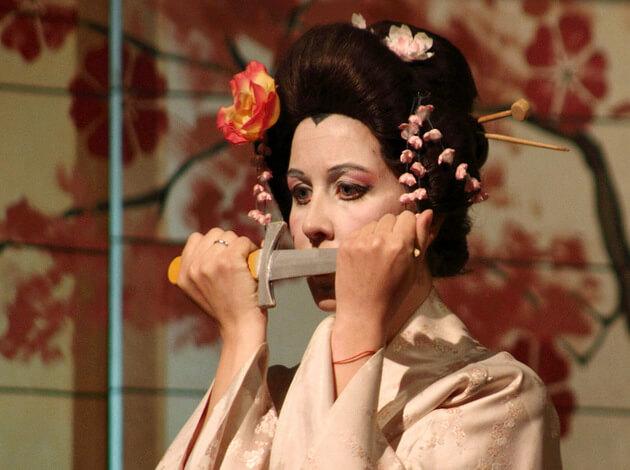 Image Source: stagetalkmagazine.com
If you are fond of love stories, watch Madame Butterfly.
This musical opera tells you a doomed love story of an American naval lieutenant and his young Japanese bride.
This inspirational story, written by Puccini showcases a fine blend of the culture of both East and West.
The magical effect of the color red as the stage's theme and the beautiful love duets are definitely a treat for your ears and eyes.
Location: Italy
15. Stomp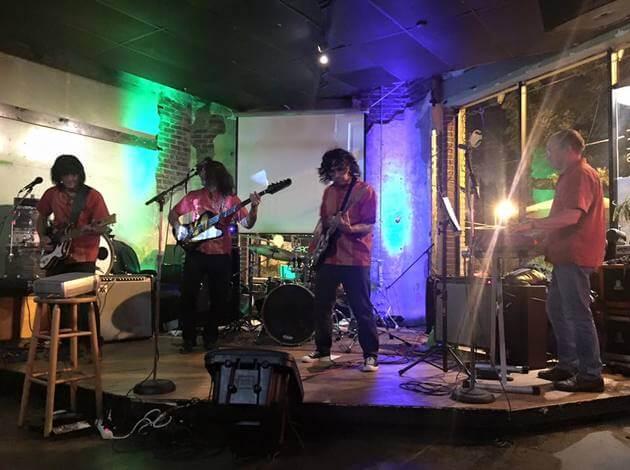 Image Source: Facebook.com
A must watch show for all the musicians around the world!
This percussion group shows you how music can be created from ordinary objects like plastic bags and bin lids through their physical theatre performances.
And the sound they create is simply magical.
Since its foundation in 1991, this famous group has come a long way from their small stage performances in Edinburg to Broadway.
Recently, this troupe has been part of the closing ceremony of the Olympics which earned them fame throughout the world.
Location: England
So, enjoy your entertaining tour and let us know how many of the names you have added in your bucket list.
You May Also Like to Read: