11 Best Strip Clubs in America
* Disclosure: This post may contain affiliate links, which means we may receive a commission if you click a link and book something (there is never any extra cost to you for using these links).
Everyone knows a bachelor or a bachelorette party is just a sad party if there are no strippers. So if you're planning one for your best friend, spouse or even parent look no further as we bring you a list of top 11 hottest strip clubs in America! From a 8 foot long mechanical penis to a two-story strip poles! Because hey it doesn't have to be someone's send off to turn a boring day into an exciting one. At these nakey clubs You'll find something useful no matter which side you swing! ;) here are some Best Strip Clubs in the US
1) Vivid Cabaret (New York)

PC: Vivid Cabaret NYC/ Facebook
New York has tall buildings. But isn't that boring now? Well here's an interesting concept. How about a two-story tall stripper pole with the most gorgeous European beauties on it? This is what this "steak house" offers you with plush interior and black leather couches. Order your drink straight up because finally the god's have answered your prayers!
2) Scores (New York)
This downtown establishment proves that New York is a city full of surprises and possibilities. Not only you'll be treated like a movie star in this luxurious only topless uber emporium, you'll also be entertained by the hottest ladies in New York who can give any Victoria's Secret model a run for her money.
3) 4Play (Los Angeles)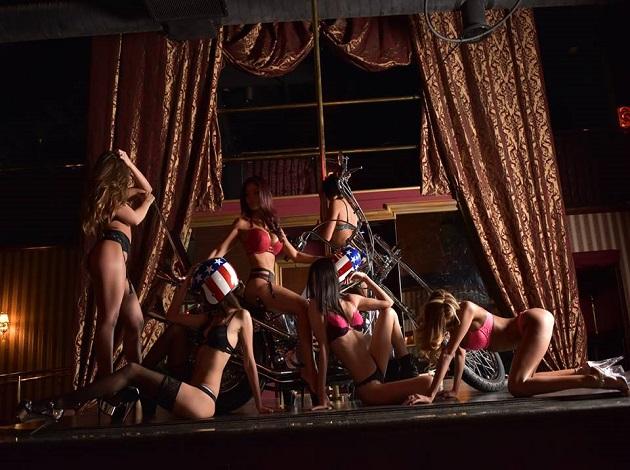 PC:
4Play Club/Facebook
Beautiful girls and strip clubs go hand in hand but beautiful gymnast girls who can do impossible moves on the pole which you can't even imagine is where you'll find yourself at this premium Gentlemen's Club! You have to go to the second floor Champagne room, because who knows? You'll probably be entertained by a future "movie actress" with sensual music playing in the background. Yes!
4) Cheetahs (Los Angeles)
Want to give your boyfriend the best birthday present ever? Well, hello don't take him to any strip club! Treat him to a topless bikini bar! This laid back club has a fully stocked bar and one of the best cocktails you'll ever find in LA. You'll find an interesting mix of performers here from a traditional to a punk rocker to an exotic Asian. Who said they're all the same?
5) Sapphire (Las Vegas)

PC: Sapphire Las Vegas/Facebook
Luxurious pools and hot girls isn't anything new for Vegas. But a topless bar?! Yep that's something you've never seen before. This 70,00 sq ft establishment with two indoor pools will give you a chance to talk to that Instagram model you follow. If you have a specific type, they employ one of the most diverse performers in town for a fun honka donk.
6) King of Diamonds (Miami)
Just like it's name, this club has a bling to it. Being a hot-spot for famous rappers and athletes, you'll find yourself surrounded by the most hottest girls in Florida. Plus you'll witness a very impressive pole performance, which has furled as an inspiration to many famous raps. Think about it!
7) Crazy Horse III (Las Vegas)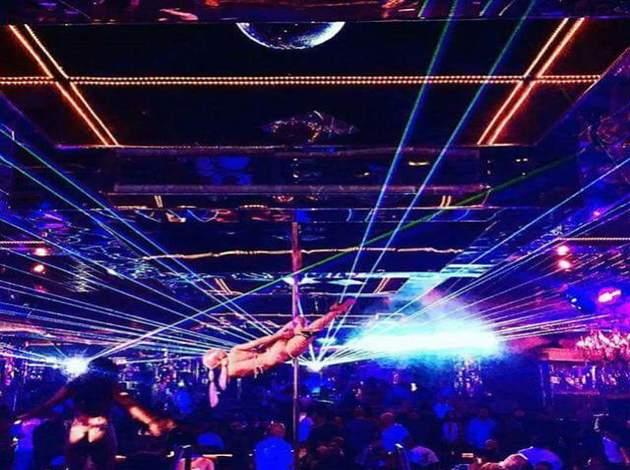 PC:
Crazy Horse III Gentlemen's Club/Facebook
This place would've been the hottest nightclub in town if it wasn't for all the strip poles in the way. The girls sure know some moves while you sit back and relax and let them work their magic on you. A definite paradise. Period.
8) E11even (Miami)
I'm sure most of you out there have once fallen in love with a stripper. But how many of you have fallen in love with a strip club, eh? Well now you definitely will. This establishment looks like any other night club in Miami from outside. But inside you'll be greeted by a very pretty host who will accompany you to your table and find the perfect dancer for you. In the middle you'll find the main stage where three dancers perform at the same time, not competing against each other, but using each other as props. Phew.
9) Hunk-O-Mania (New York\Los Angeles\Las Vegas)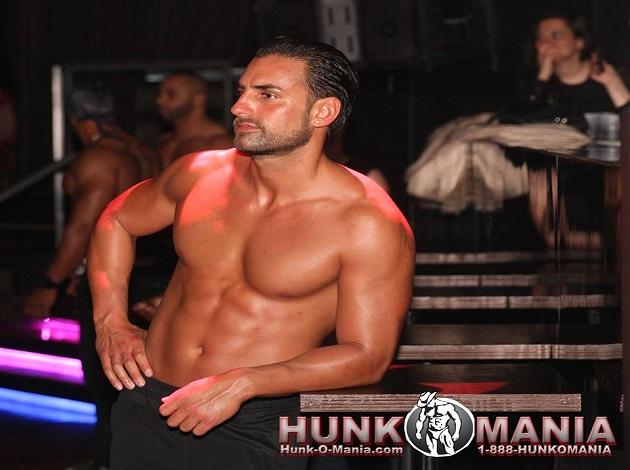 PC:
HunkOMania Male Strip Club NYC/Facebook
I'm sure many of you out there wanted to live their Magic Mike fantasy. Well, this place offers it all with the three additional two X's that will make even Channing Tatum self-conscious. Having said that not only are the guys here good looking but they are great dancers as well. If you're really going all out for that bachelor/bachelorette party the VIP room is highly recommended where one you might just find that one extra X. *wink*
10) Penthouse Club (Illinois)
If you're a bit old-school who enjoys a good cigar and soothing music with a gorgeous lady giving you a lap dance you'll probably end up paying the $1,500 yearly membership fee here. In addition, you will be served by trained mixologist and wine connoisseur. After all who doesn't like a clubhouse experience at a strip club?
11) King of Hustler (Las Vegas)
This is the ultimate fantasy- elegant decor and alluring lighting with ripped men grinding on your lap, you'll feel alive at this rooftop venue with a full view of the city. Whether you're here for your last night as a single man/woman or just have the urge to slip some cash to a hot thing, this place will not leave you disappointed. Plus if you're not into that you can always ride their six-foot mechanical penis (no I'm not kidding).
These places will help you plan the most raunchiest nights of your adult life. Good luck! ;)