10 Best Surf Beaches In Australia
* Disclosure: This post may contain affiliate links, which means we may receive a commission if you click a link and book something (there is never any extra cost to you for using these links).
The Continent Down Under is known for its aggressive nature of playing cricket and winning cricket world cups. But Australia does have a breezy side to it. Blessed with more than 10,000 beaches on its shores, Australia tops with its beaches. There are beaches everywhere and what's great about them is you can go surfing! To give a clue about the best surfing beaches in Australia amongst well a huge lot of them, we have compiled a well-thought-out list.
Your beach holiday in Australia just got better.
1. Beaches at Byron Bay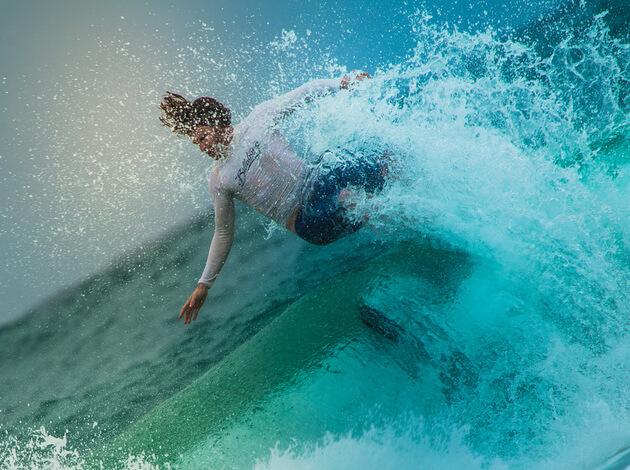 Image Courtesy: Sander van Dijk/flickr.com
Known as the 'Mecca of Surfers' in New South Wales, Byron bay carries a collection of beaches that makes up for a true surfer's paradise. With so many different beaches to choose from, explore the variety of water currents and master your surfing skills. Gleaming with clear turquoise waters and white sand, Byron bay offers a stunning view of the entire bay from the Pass near Clarke's beach.
2. Fraser Island Beaches
Mounted atop the sunny Queensland coast, Fraser Island is the world's largest sand island that extends to 640 square miles. Make your surfing extra adventurous with beaches on the Fraser island as they are known for their strong currents and tiger sharks, which are totally dangerous by the way. And when you are not surfing, you could lie down on the soft sand which is clean and silky. While you're here in Fraser, the massive 75-mile beach is a must visit surfing spot and you'll sure need a 4-wheel drive to get you there in the scene. But it is totally worth it!
3. Bells Beach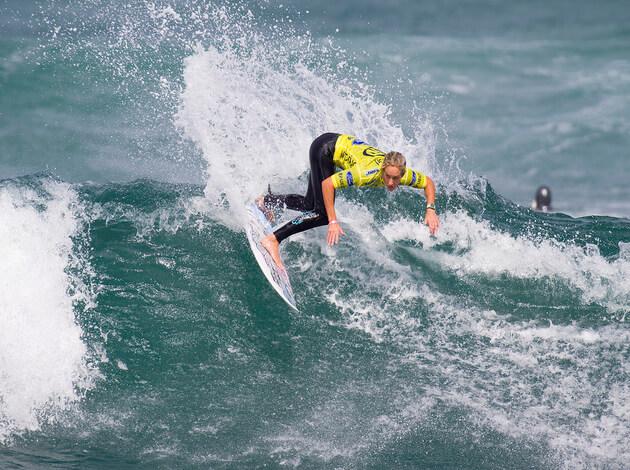 Image Courtesy: Surfglassy/flickr.com
Bells Beach in Victoria with the backdrop of cliffs is a charming coastal spot. This iconic beach situated along the Great Ocean road is home to one of the oldest surfing competitions held since 1962, 'Rip Curl pro and Music festival'. Surf along the powerful swells in Bells beach and challenge the locals with your amazing surfing skills. And while you're here do check out Winkipop which is in close proximity to Bells and weigh the two based on the experience. This sure is one of the best surfing beaches in Australia.
Check Out: How to create a trip plan in few minutes? Try our itinerary planner.
4. Gold Coast Island Beaches
Considered as the 'Surfer's Paradise', Gold coast shines with countless world-class beaches that would make you go super crazy. Some of the best beach surfing spots in Gold coast include Snapper Rocks Superbank, Currumbin, Palm Beach, Burleigh Heads, Nobby Beach, Mermaid Beach and Broadbeach. The year around sunshine, comparatively lesser crowd and the perfect beach waves make it one of the desirable surfing spots in Australia.
5. Noosa Beach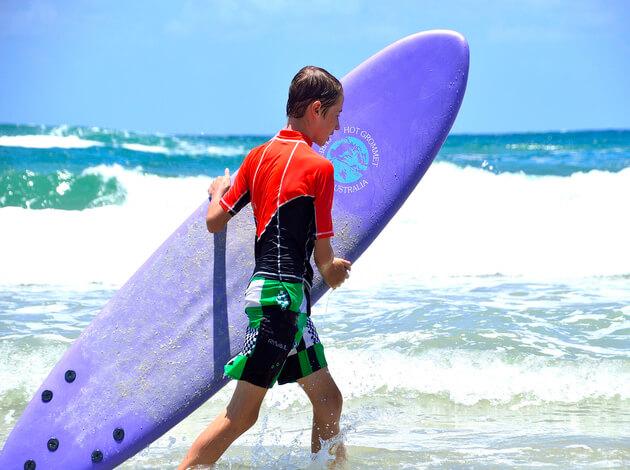 Image Courtesy: Mike van Dalen/flickr.com
If you are a beginner and you are looking for a beach to start your surfing journey, then look no far. Filled with surfing schools, paddle along the best in the business in Noosa beach. The waves here are more of gentle than harsh making it the ideal place for your surfing lessons. Having said that the professionals do enjoy surfing in the charming Noosa beach and move to the rhythm of the mini waves in the swells. Noosa beach is always bustling with crowd and you'll be used to it too.
6. Cactus Beach
Down at the South of Australia is a place unspoilt and unexplored, the Cactus beach. Situated 21kms south of Penong, Cactus beach is an offbeat location for an extreme surfing experience. If surfing alone in the company of nature is your thing, then Cactus beach is for you. It's definitely not a place for all especially for those who love the company of people and the fiery crowd. With turbulent winter waters hitting your surfboard, this place is for the professionals who like to push their surfing limits.
7. Margaret River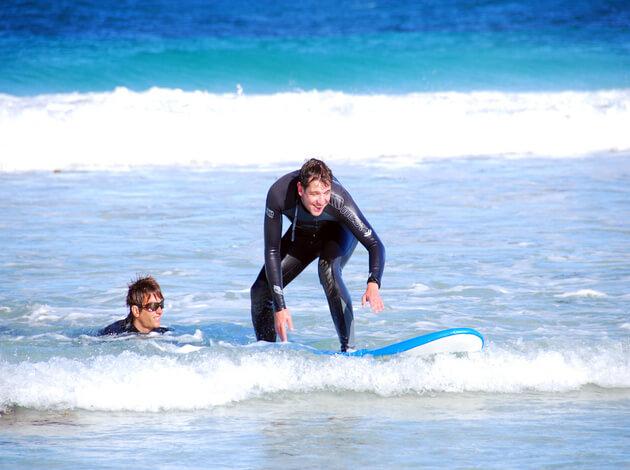 Image Courtesy: Robert Young/flickr.com
The renowned wine region of the west doesn't keep itself to the wine glasses alone, it has more to offer. Margaret river offers one of the best surfing experiences in the country of Australia. The spot boasts with surfers all the time and If you want to have a private surfing time then you'll have to come back in the winters as it is less crowded then. With a pristine coastline that stretches for 130kilometres, Margaret river is famous for its Drug Aware Margaret pro competition.
8. Rottnest Island Beaches
Rottnest island is a wild destination for surfing in Australia. When I say wild, I mean it seriously. Popular for its wildlife, Rottnest island brims with beaches that can be the best spots for surfing. The place can be best explored through bicycles and it gets you warmed up for the surfing that is about to come. Surf through the reef breaks along the island and chill yourselves in the pub which is equally great.
Explore the Best Sydney Caostal Walks
9. Bondi Beach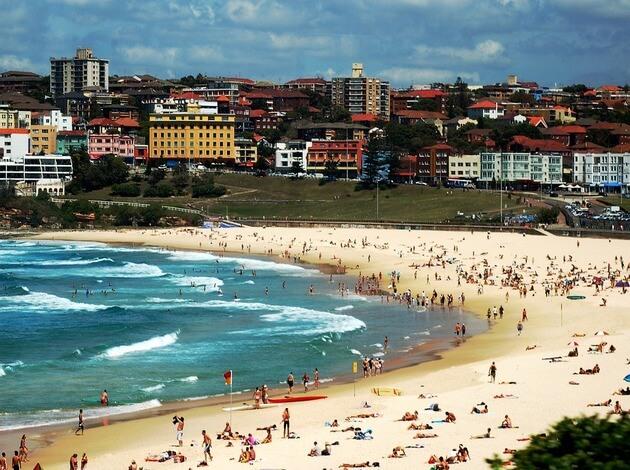 Image Courtesy: Pixabay.com
One of the popular destinations in Australia, Bondi beach is packed with tourists and locals trying a hand at surfing. If you're a novice but want to be in the thick of things, you have got plenty of surfing schools here to get you covered and you'll soon up and running towards the sea with your surfboard. Set in an amazing location with a mesmerizing view, Bondi beach is one of the best surfing spots in Australia and is sure a tourist magnet.
10. Manly Beach
As manly as it sounds, the beach annually hosts Australian Open of surfing, a huge event involving Surfing, skating, and music. Now, why is the beach called Manly? I am sorry feminists; I am not sure. Maybe it sounds Manly. And for the beach, it is impressively clean; even though it is full of people. A Good job done here. With a lot of restaurant and bar options on the beach, spend a full day surfing and eating your fatigue out in Manly, the beach.
Have we missed out on any of your favorite surfing beaches in Australia? If yes, let us know in the comments. Also, let us know your pick of the lot.