Best Time to Visit Europe
* Disclosure: This post may contain affiliate links, which means we may receive a commission if you click a link and book something (there is never any extra cost to you for using these links).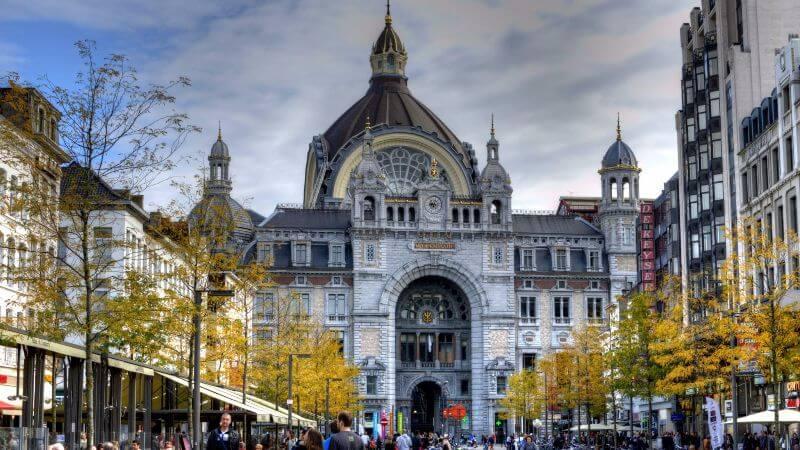 It's true that "beauty is in the eye of the beholder", but when you are in Europe, you just cannot stop praising each corner of this phenomenal continent. Be it the magnificence of France, fairytale life of Italy, snow-caked skies of Austria, poppy fields of Belgium, the glacial pools of Bulgaria, naturally walled cities of Croatia (best known as King's Landing from Game of Thrones), the abode of Aphrodite- Cyprus, emerald vineyards of Czech Republic, bohemian culture of Denmark, or rural pastures of Germany, Europe is just awesome! If you are dreaming of visiting the picture-perfect towns of Europe, you should first find out what time of the year suits your travel. Although Europe is a year-round destination, an ideal time to visit may differ according to the weather, price, crowd, and your interests. Check the information below and find the best time to visit Europe for you!
Best Season to Visit Europe
Each weather season in Europe offers a different ambience and experience. Generally, the peak time to visiting Europe is mid-June through August, but there are pros and cons of traveling to Europe in every season.
Summer (June/July/August)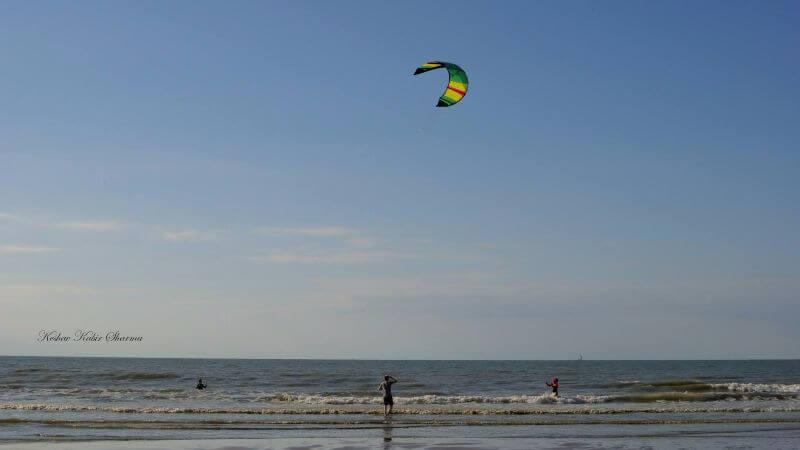 From my personal experience, I can tell that Summer is, indeed, a great time to travel to Europe. If you want to catch the whirlwind European adventure, summer is the best time to come here. Europeans, themselves, love summer as there is a lot to see and do during this time.
You will experience a warm weather especially in the southern European countries like Spain, Italy, Greece, and France than the central and north European countries. The longer daylights make it possible for each traveler to witness every popular destination of Europe nicely. This is the time when you can visit the sunny wonderland of Switzerland. If you want to avoid the crowd, you can visit Istanbul, Turkey. Looking for something different, cultural, and authentic in Europe, head to Morocco which is also one of the best holiday destinations for couples. The historical gem of Europe- the city of Moscow also charms many tourists during summer.
Another benefit of being in Europe during summer is that the entire continent displays vibrant colors as the markets are full of fresh vegetables and fruits. But also remember to book an air-conditioned hotel if you cannot survive the summer heat!
Check Out: best places to visit in Europe in June, July and August
Spring (March, April, and May)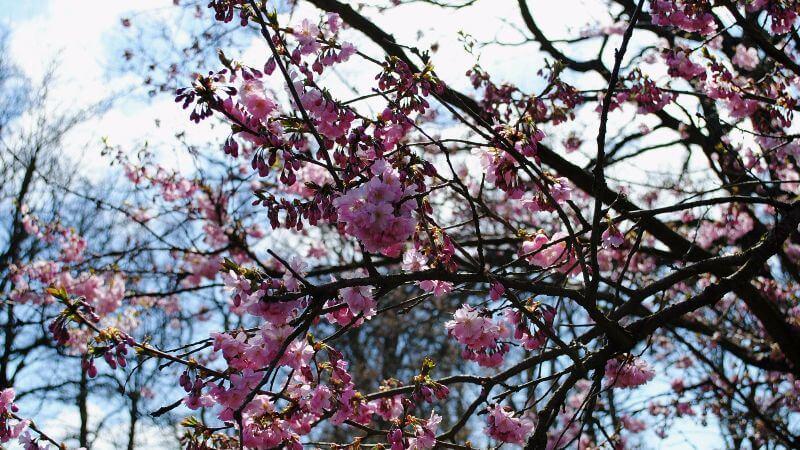 In one of his books, my favorite author Charles Dickens has said,
"It was one of those March days when the sun shines hot and the wind blows cold: when it is summer in the light, and winter in the shade."
So, when the people of Europe say goodbye to winter and welcome the arrival of spring, it's also the time when many tourists from around the world plan their vacation to Europe. Many avid travelers consider Spring the best time to visit Europe weather wise. All the gardens and parks of the continent are laden with beautiful flowers, and the aroma of fresh air gets hold of the land.
If you want to witness the gorgeous look of Spring, visit the countries like Hungary, Netherlands, Sweden, or Slovenia. The warmish days of Spring also allow you to participate in various outdoor activities. If you are the one who doesn't like extreme cold or extreme heat, travel to Europe in Spring. In addition to this, the blooming wildflowers make it a heaven for photographers.
Autumn (September, October, November)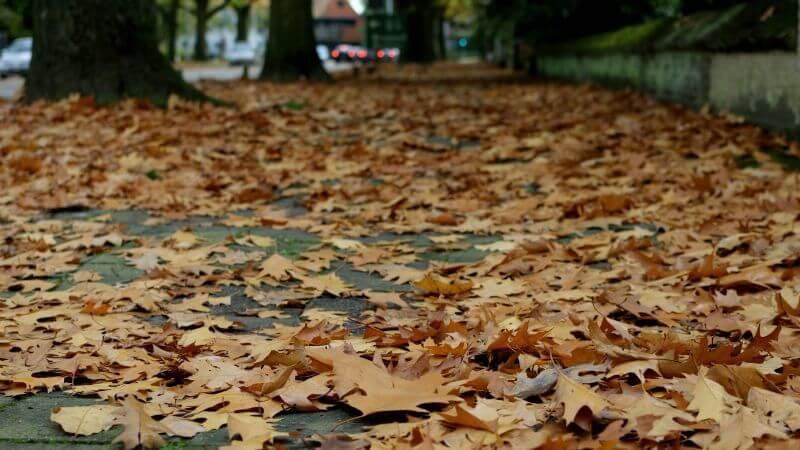 Well, I really had a doubt about visiting Europe in Fall, but when I first saw the warm golden light and clear crisp skies making the cities look like a wonderland. The nights are cool but not freezing. You can just wear a light jacket or scarf and roam around the cities like a true gypsy.
Especially the cities like Florence or Rome are best to stroll around. If you are a newlywed couple, this is best time to visit Europe for honeymoon. You may want to visit the city of Prague in Autumn to enjoy light rainfall or walk across the streets of London to see the parks carpeted with red and orange leaves. You can also take a theme-ride in these parks.
Apart from this, fall is a great season for finding some great discounts on travel in Europe. So, if you are running out of money, this is the best time to visit Europe on budget. For all the people who hate crowd, Autumn is the best time to go for sightseeing without losing your mind in the noise.
Check Out: Best places to visit in Europe in September
Winter (December, January, February)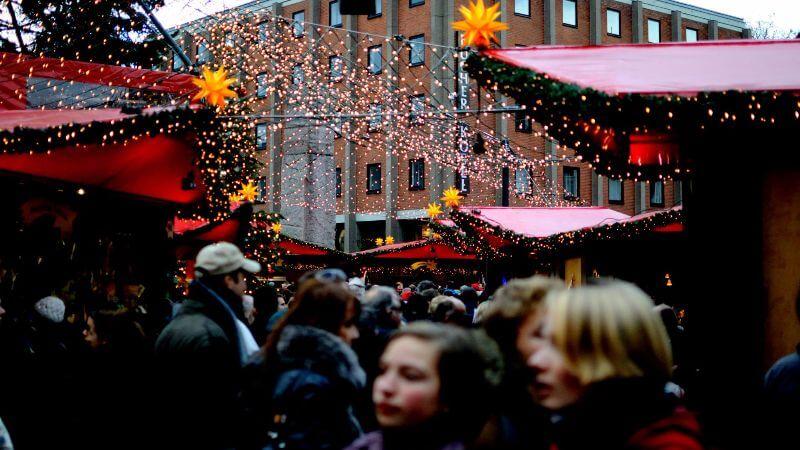 Winter in Europe comes with festivities. Christmas and New Year celebrations are close, and people are running head over heels to decorate their shops and houses with glittering lights and flowers. Winter is the time when you can experience a relaxing local vibe in the atmosphere of European countries and enjoy its mouth watering cuisines with mulled wine.
The Christmas markets are laden with Christmas trees, gifts, sweets, and chocolates. No matter how cold the weather gets, the joy of ice-skating on the Eiffel Tower, riding through the slopes of Austria, chasing the Northern Lights in Iceland, and celebrating New Year in a typical Berlin style will make you fall in love with winter.
Things to keep in mind while traveling to Europe
Price
You are high as a kite with the thought of backpacking to Europe. Wonderful! But at the very next moment, you are worrying with "how much will it exactly cost?" So, for all the budget backpackers, it's important to know the special offers every city offers for traveling. Although summer is the best time to be in Europe, it also drives the prices up like crazy. Especially if you are planning for the destinations close to the sea, it's high time that you book everything as soon as possible. In Spring and Autumn, generally, the accommodation prices are low, and so for airfare. You will get cheap Europe tour packages and various tours and packages for family this time.
Crowd
Europeans celebrate their vacation in summer by traveling to different parts of the continent. So, wherever you go in summer, you will find it busy. There is a long row of people in front of ticket counters, restaurants are packed, and hotels are booked. Therefore, if you are planning to visit Europe in summer, make sure that you plan everything in advance and book the tickets to attractions few days prior to your visit. You can also choose to visit Eastern European countries to avoid the crowd. Winter, although cheaper than other seasons, is another crowded time of the year as plenty of people gather for celebrating Christmas and New Year.
Cultural Events
From Art Basel, Oktoberfest, Carnival of Venice, Tour de France, and La Tomatina to Concurs de Castells de Tarragona, the European calendar is full of traditional festivals and events. Apart from Christmas in December, people in Europe are also indulged in festivities for the carnival in February. The Easter Week or Holy Week is another festive time when the European cities look colorful with parades and street shows. Fete de la Musique (one of the famous music festivals in Europe) of France in the month of June and Denmark's Roskilde Festival in July are also worth seeing.
A trip to Europe completely depends upon your travel style. Do you want to enjoy sunbathing on a sandy beach or want to catch the adrenaline rush in snow adventure? Do you want to click some cherry blossom or capture the movements of rustling leaves? Are you gypsy backpacker or the one who wants everything luxurious? Are you a party-lover or you love enjoying your own company? Think over these questions, decide your travel type, and begin traveling to the mighty land of Europe!