Best Time to Visit Southeast Asia
* Disclosure: This post may contain affiliate links, which means we may receive a commission if you click a link and book something (there is never any extra cost to you for using these links).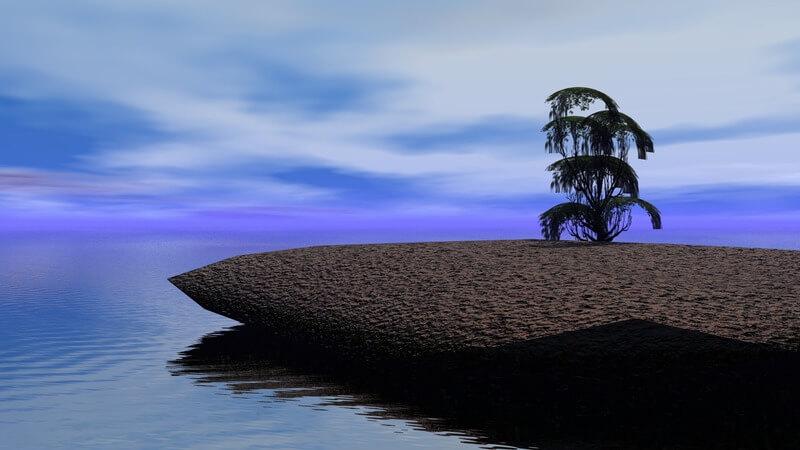 Image Source: Pxhere.com
The other day my craving for the "backpacking" fun reached new heights. Like many other travelers, I traveled with a partner or group most of the time. But this time, I thought, "Let's explore this world alone!". All I wanted was to slow down, relax, and spend a quality time with myself. Being a resident of India, traveling to Southeast Asia was not only an excellent but also an exciting option for me. But before starting out this journey, I decided to read a book on this, and luckily, I got one! "A Thousand New Beginnings" by Kristin Addis became my torchbearer, and rightly so, this collection of excerpts from the diary of a female solo-traveler made me fall in love with the gorgeous landscapes, tantalizing white beaches, and the exotic islands of this beautiful part of the world.
While Southeast Asia is a year-round destination, I came to know that there are pros and cons of traveling here in each season. Let us have a look at the best time to visit Southeast Asia.
What's the weather like in Southeast Asia?
Southeast Asia has a relatively complex structure of climate. With a varied number of forest, beaches, mountains, volcanoes, and many other geographical features, the seasons in this region see a lot of variations. The countries here have a warm and tropical climate and the seasons generally fall into three categories: Dry, Hot, and Wet.
Dry Season (November to February)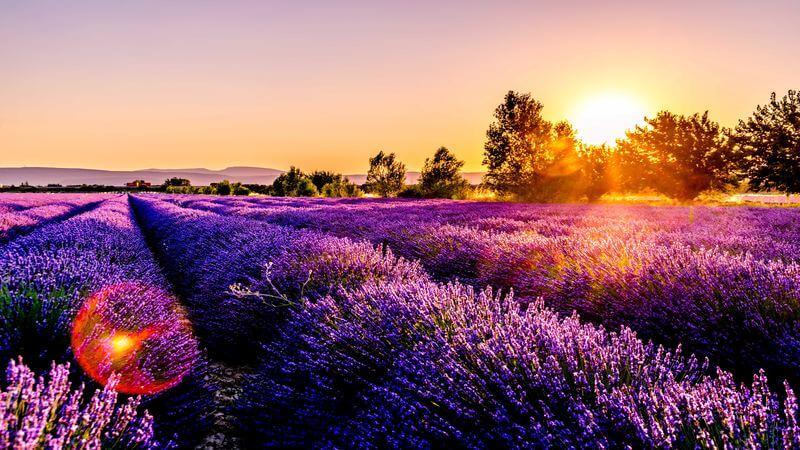 Image Source: Pxhere.com
This is generally considered as the high time of traveling to this beautiful region. November through February is the best time to visit Southeast Asia as the weather is dry and cool. The mountains get surrounded by chilly air and the average temperature ranges from 20 degrees Celsius to 30 degrees Celsius.
If you are in Thailand, you can expect rains between these months. Visiting Chiang Mai this time will surely be the best experience for you.
Boracay is an island destination which is generally difficult to access due to the rough waves of the sea that surround it. January and February are the best months to come here as the waves are comparatively calm, and make it a perfect destination in SE Asia weather January.
You will see a little more rain in Singapore between the months of November and January. If you love rain, Singapore is best this time.
In addition to this, the best time to visit Vietnam is December to February. The months of December to February are cool as well as pleasant. You will also get some good deals on stay and food this time making it the cheapest season to visit Southeast Asia, and do not forget to taste the street food in Vietnam!
Hot Season (March to May)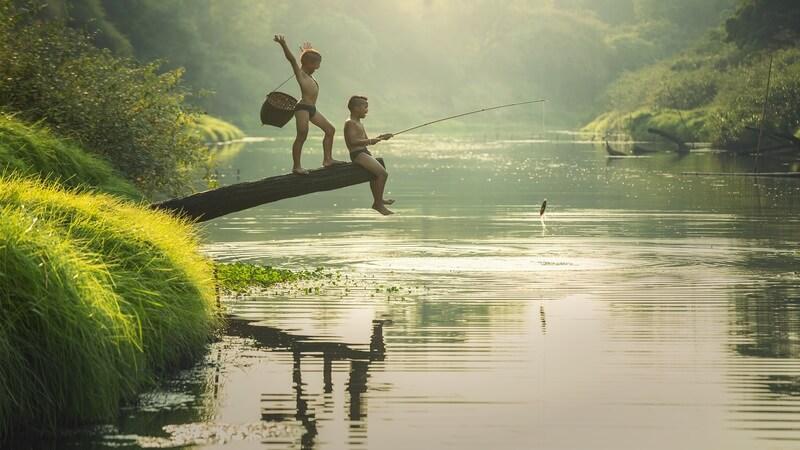 Image Source: Pxhere.com
If you look at the Southeast Asia weather map, the hottest time of year in most of the countries is March to May. The average temperature, especially weather here in February and March, rises above 40 degrees Celsius. Although traveling to Southeast Asia becomes a little difficult this time as many people have a problem with the scorching heat. This part of the earth is close to the equator and therefore it gets warmer during the summer. In spite of this, some people like to experience the bright sunshine. Although days are sunny, the nights come with a magical calm and make the atmosphere absolutely relaxing. So if you are not fond of the hot climate, this is the worst time to visit Southeast Asia for you.
In Thailand, the rainfall is scarce, but you will see the hailstorms.
In Cambodia, the months of February and March are relatively comfortable. This is the best time to visit the Angkor Temple.
If you are in Laos this time, you will witness little rain.
In the months of April and May, the central coast of Vietnam has perfect beach weather that can be best described by its blue skies, ever-so-gentle sea breeze, and beautiful surfs. Plan to go for the best beaches in Vietnam during this period.
Wet Season (June to October)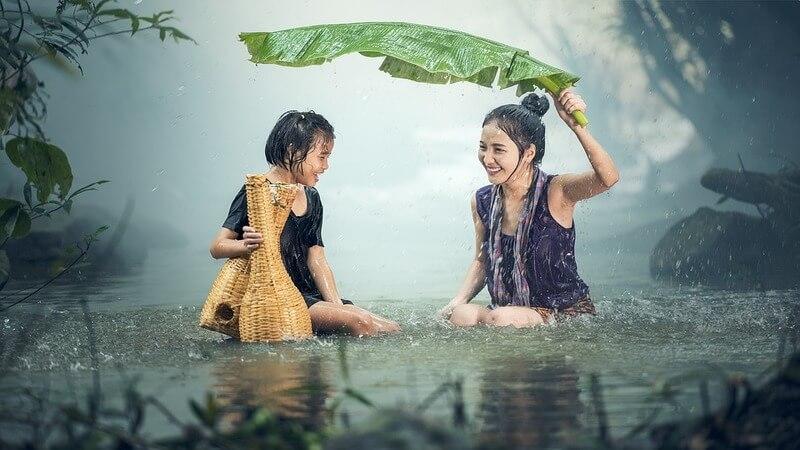 Image Source: Pixabay.com
Monsoon season in Southeast Asia comes with many beautiful surprises. It is the best time of the year to visit Vietnam, Cambodia, and Thailand. June to October is the time of rains and drizzling here and the entire region cools down within first few showers and people take a sigh of relief. The monsoon is often called "Southwest monsoon" as the winds from the west brings gentle showers from over the equatorial sea.
The wet season highly varies in different parts of Thailand. While in some parts there is a little rain, some parts see a heavy rainfall.
The countries of Myanmar and Laos see shorter rains comparatively.
The Hanoi and Halong Bay of Vietnam are best destinations to soak up in the high amount of rain.
The canvas of Southeast Asia during this time is painted with lush paddy fields and tropical jungles. If you are a foodie, let me inform you that this region turns into a food paradise this time, as most tropical fruits and vegetables are at their ripe.
In addition to the seasons, the best time to visit Southeast Asia also depends upon many other factors such as price, crowd, and special events, and festivals.
Check Out: Best Monsoon Destinations in Asia
What's the Cheapest Time to Travel to Southeast Asia?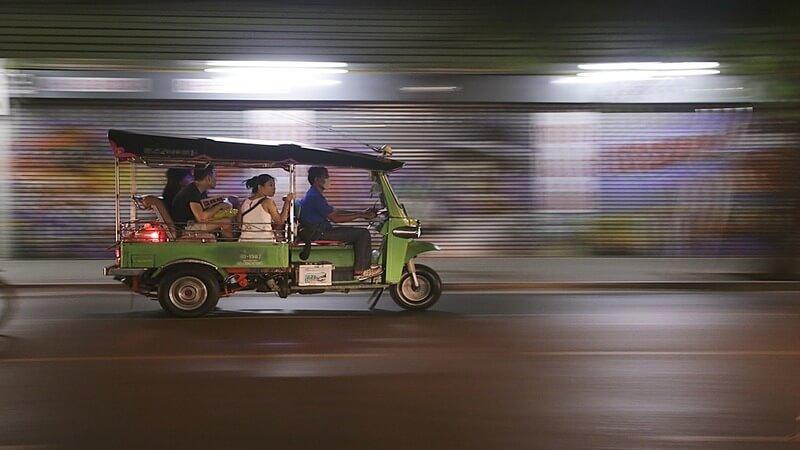 Image Source: Pixabay.com
Traveling to Southeast Asia is always budget-friendly. But the cheapest time to travel here is the hot season. If you are looking for the cheapest countries to visit here, they are Indonesia, Myanmar, Laos, and Cambodia. The countries have many budget hotels and travel packages.
However, you can also reduce your expenses more in the off-season. The hot season is tiring, but if you can sustain in the summer heat, you will get some great deals on flights and hotels bookings. The peak season begins in November, therefore, if you are planning to travel in September or October, you will be able to grab some good offers as it the best time to travel to Asia for cheap.
When to go to avoid the Crowd?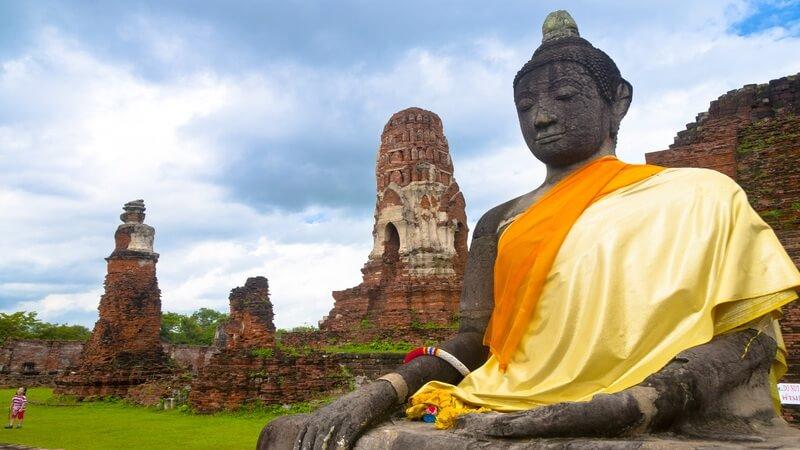 Image Source: Pxhere.com
November to February is considered as the optimal time for the Southeast Asia travel. This is the time of troublesome winter in Europe and most Europeans love to visit during this time.
March through May is known as the shoulder season in this part of the world and the crowd is less due to scorching heat. Even in the months of June through October, fewer tourists come here due to heavy rains.
April, May, June, and July together are considered as the off season and if you want to avoid the crowd, it would be awesome to be here. This will help you avoid the hassle and long queues to see the attractions. You can also get into the local culture well. Explore the famous Angkor Temple in Cambodia and the pristine beaches of Indonesia without getting troubled by the noise this time.
Check Out: 8 Extreme Adventures In South East Asia
What are the major events and festivals?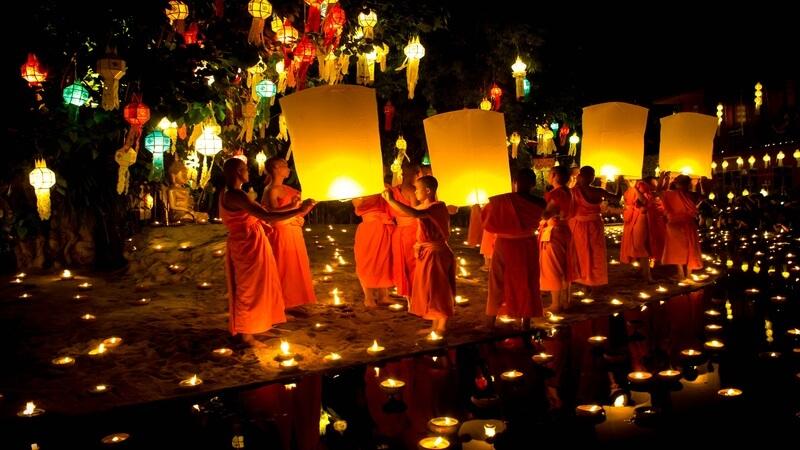 Image Source: Pxhere.com
New Year is the best time to visit any country in Southeast Asia. Apart from this, there are different festivals and events that the Southeast Asian countries celebrate throughout the year.
The Easter Week of Philippines is worth-attending.
You would also like to visit Thailand during Songkran, the Thai New Year in April, to cool off during the water-based festival.
The Chinese New Year celebrated in Singapore on February 16, 17 in 2018 is a colorful event.
If you want to enjoy the summer activities, you would like to be in Vietnam in March and April.
Attend the Laos dragon boat race in September to enjoy the spectacular views of the colorful boats.
If you have interest in Buddhism, head to That Luang temple in Vientiane in November.
Best time to travel to Southeast Asia depends upon your preferences. Plan according to the weather, or the budget constraints, or the vibrant and colourful festivals of the region. Plan your vacation and let us know how much you did you enjoy!!