10 Best Train Journeys in Europe To Experience
* Disclosure: This post may contain affiliate links, which means we may receive a commission if you click a link and book something (there is never any extra cost to you for using these links).
The panoramas of Europe indeed leave one beguiled like no other. It's not just the attractions and glorious cities, but the sweeping locales and terrains that lie in between the cities too. Road trips are trending, but if that overwhelms you, you still have the brilliant Euro-rail network that bestows you with an unparalleled rendezvous. Passing through vistas that fill your eyes with oodles of beauty, as you experience some of the best hospitality onboard, you can have the world's best train journeys in Europe! Here's a list of the best train journeys in Europe that absolutely take your breath away.
1. A Spanish tryst like no other by the Al-Andalus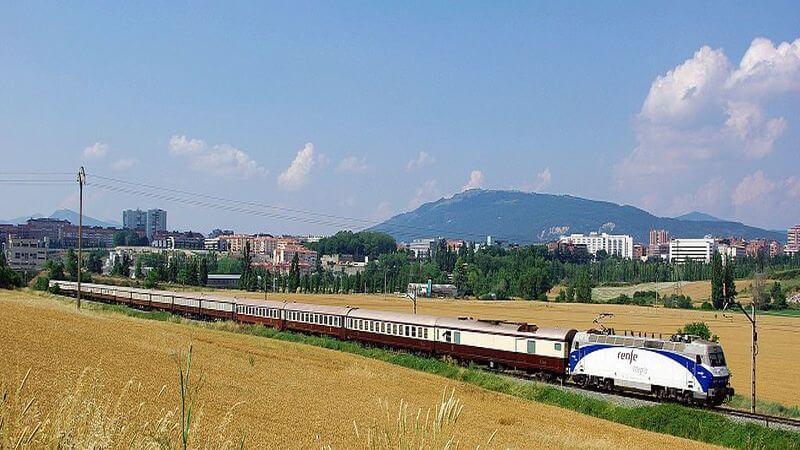 Image source: wikimedia.org
Built in France in the nineteenth century, the Al Andalus is a creation of the Wagon-Lits Company. A perfect blend of elegant and modern elegance on the fronts of structure and interiors of the train. Transcending through Spain in such magnificence is indeed an experience in its own. The onboard treat is complete with features like a lounge, a restaurant, and even a salon! The train is a part of the notable Luxury Train Club, promising a splendid "train journeys Europe luxury". The journey is a round trip to Seville.
Duration: 7 days
Stops: Jerez, Cádiz, Ronda, Granada, Baeza, Ubeda and Cordoba
2. Paris to Madrid by Francisco de Goya train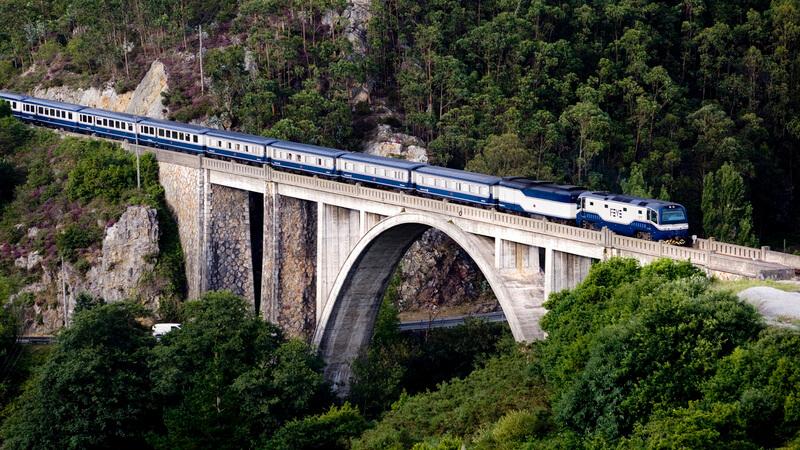 Image source: flickr.com/Simon Pielow
The city of lights and the city of culture are well connected by several routes abundant with glorious panoramas. The Francisco de Goya Train is a sleeper train, not short of any hotel experience you would experience on stationary grounds. Look forward to splendid restaurant and bar services on board including a welcome drink, a three-course meal, as you embrace the alluring views outside. Watch the Parisian country sides transform into magic as you leave Paris in the evening. The train operated only through the months of October to May.
Distance: 1,275.3 kilometers
Duration: 13 hours and 30 minutes
Stops: Les Aubrais-Orleans, Blois, Poitiers, Vitoria / Gasteiz, Burgos Rosa de Lima, Valladolid CG
3. Get glimpses of Europe's heritage sites by the Bernina Express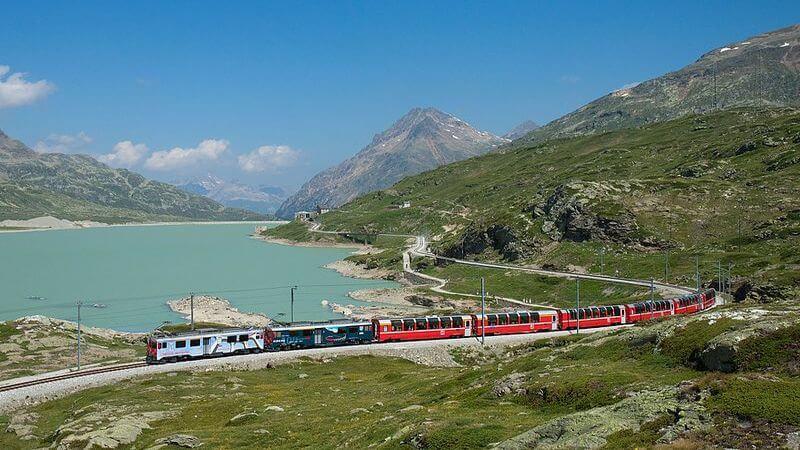 Image source: wikimedia.org
Making its way through several tunnels and bridges, The Bernina Express bestows you with some exemplary European vistas. If you are overwhelmed by long journeys, this is perfect for you. Short and brief, this journey offers you the characteristic European railway experience without compromising on anything. Admire the views of the Alps and a ton of World UNESCO heritage sights, as you sit back in this all-chair railway. A little bit of Switzerland and a little bit of Italy, this one's a head-turner indeed.
Distance: 149 kilometers
Duration: 4 hours and 14 minutes
Stops: canton of Graubünden
4. Montreux to Broc by the chocolate train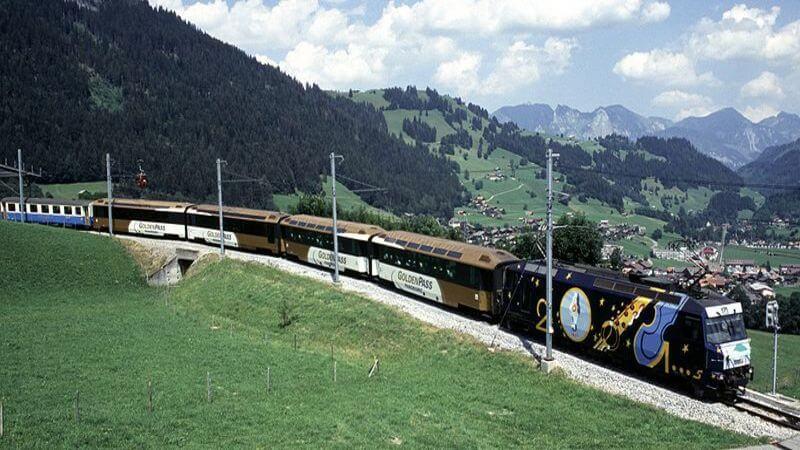 Image source: wikimedia.org
If you are a fan of chocolates and are exploring the grounds of Switzerland, the railway journey from Montreux to Broc's chocolate factory is a must! As sweet as chocolate, this journey is a blend of some of the best medieval towns and the gorgeous Lake Geneva. On arrival, you can take guided tours of the many cheeses as well chocolate factories. Do not miss exploring the fairytale-like castles either.
Distance: 41.1 kilometers
Duration: 9 hours and 45 minutes
Stops: Montreux, Rochers de Naye, Lake Geneva, Chamby
5. Munich to Innsbruck via Garmisch-Partenkirchen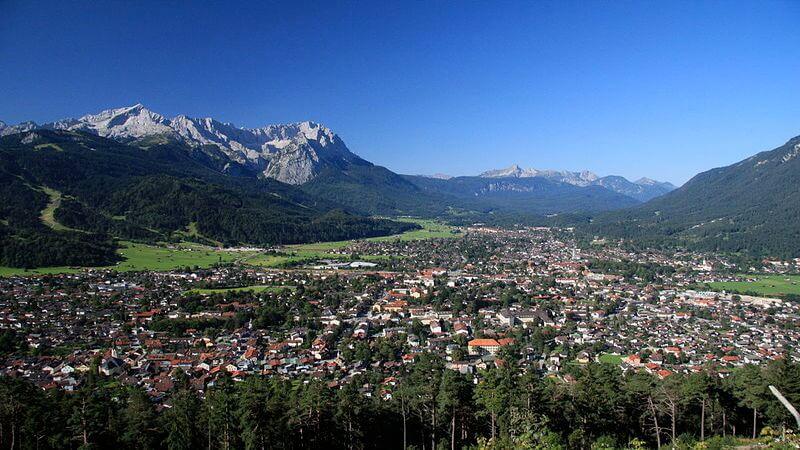 Image source: wikipedia.org
Bestowing you with vistas of both Germany and Austria, the route of Munich to Innsbruck via Garmisch-Partenkirchen is a refreshing experience. If you are an Alps fanatic, then you must venture the terrains through a rail. Pristine lakes, towering Alps and verdant forests are what you can look forward to on this sojourn. This also includes panoramas of Germany's highest mountain the Zugspitze.
Distance: 162 kilometers
Duration: 1 hour and 52 minutes
6. Arlbergline scenic train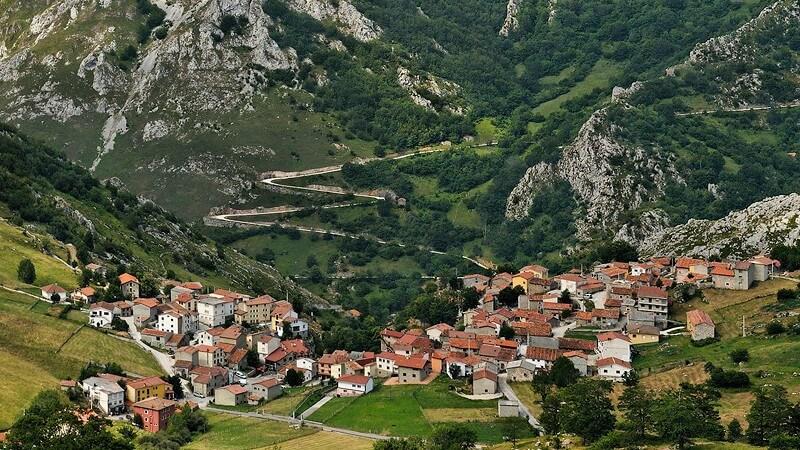 Image source: wikipedia.org
Starting at Innsbruck, the Arlgerbline scenic train navigates through a bunch full of charming vistas, all the way to Bludenz. There are several reasons why this trip is absolutely worth a ride. Ideal as a romantic train journey with your lover, this ride is just as admirable with the kids! As you board this rail, you shall be wooed by the mesmerizing sights of the Weisberg castle, Trisanna Bridge, and the Bregenzer Festspiele lake, traversing the verdant pasturelands of the Paznaun valley.
Distance: 138.5 kilometers
Duration: 90 minutes
Stops: Landeck
7. Experience Switzerland by the Glacier express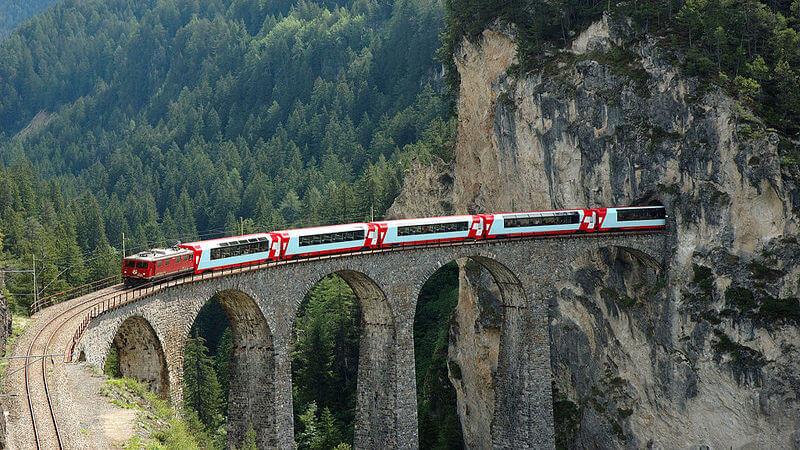 Image source: wikimedia.org
Zermatt the hotspot for the ultimate skiing destination in Switzerland, is flocked by visitors in the peak season. If you happen to go here, you must undertake the train journey from Zermatt to St Moritz by the fabulous Glacier express. Subsiding the villages quaint villages lacing the foothills of the Alps, this is one train journey you will cherish for the rest of your life.
Distance: 291 kilometers
Duration: 7 hours and 30 minutes
Stops: Zermatt, St Moritz
8. Reveal the beauty of Scotland's West Highland Line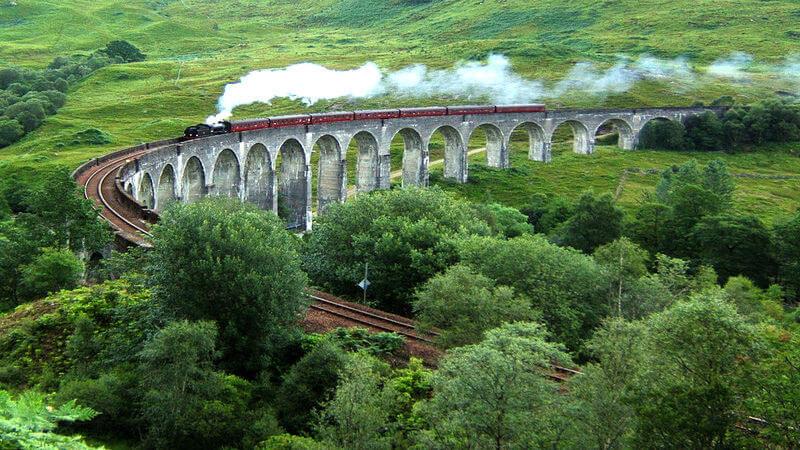 Image source: wikimedia.org
Connecting to scenic destinations of Scotland; the resort town Oban and the effervescent city of Glasgow, Scotland's West Highland Line is one to look out for. Been awarded as the most scenic rail line consecutively, this one on the list certainly is worth the hype. Cascading through the spellbinding countrysides of Scotland, and remote mountains this route is full of postcard-perfect photo opportunities.
Distance: 156 kilometers
Duration: 3 hours and 19 minutes
Stops: Tyndrum, Dalmally, Loch Awe, Taynuilt, Connel, and Oban
9. Old-world charm by the Venice Simplon-Orient-Express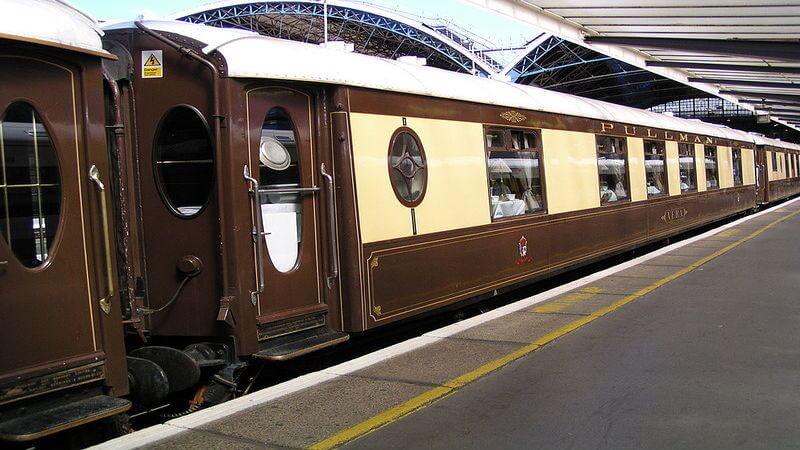 Image source: wikimedia.org
An awe-inspiring route from United Kingdom's capital London to the bygone classical Venice, the Venice-Simplon Orient Express is a must on the list for anyone aspiring one of the best train journeys in Europe. Drenched in sophistication the sleeping cars of this train, your abode for two nights bestows you an experience of Europe's classic luxury.
Distance: 1555 kilometers
Duration: Two days and one night
Stops: London, Paris, Venice, Vienna, Prague, Budapest, Sinaia, Bucharest, Istanbul, Stockholm, and Copenhagen
10. A European finale by the Balkan Flexipass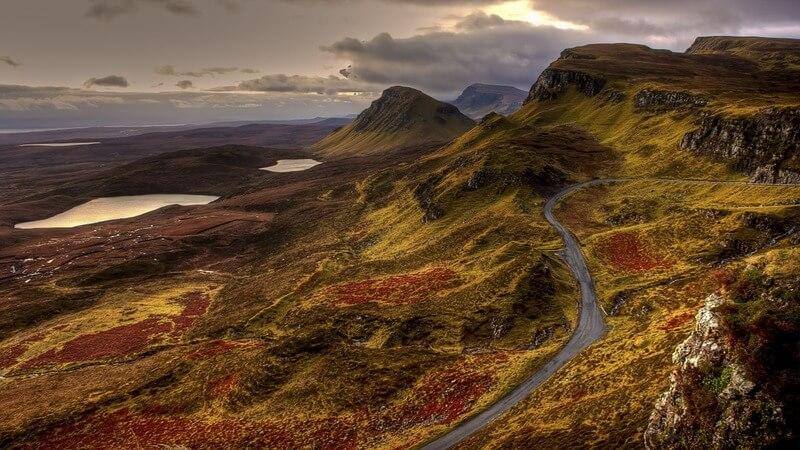 image source: pixabay.com
And last but not the least, the Balkan Flexipass, that entices you with one finale like no other! Trespassing through most of the European hotspots, with bouts of distinctive natural beauty, this train journey is a supreme mélange. Essentially a pass, offering you first class travel, to the places of Greece, Bulgaria, Montenegro, Macedonia, Serbia, Romania, Bosnia, Turkey, and Herzegovina. Flexible discounts, only make this pass a must-have while exploring Europe.
Distance: Subjective
Duration: Flexible
Stops: Flexible
An experience of a lifetime, you are bound to one cherishing experience of your life.