Travel Books That Will Inspire Your Wanderlust
* Disclosure: This post may contain affiliate links, which means we may receive a commission if you click a link and book something (there is never any extra cost to you for using these links).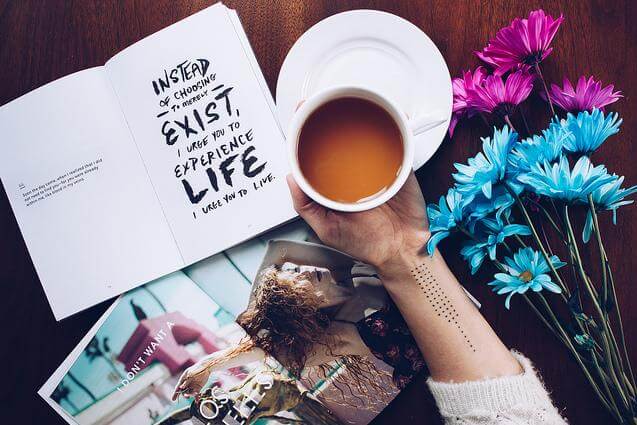 PC: flickr.com
"Do you never get bored with solo-trips?", the "not-so-often-travelers" often ask me. It's hard to explain that boredom doesn't exist in the dictionary of book-lovers. Books have always been a great friend to me, especially on my trips, and I grew up imagining living in a mansion made of books. No matter which place I'm heading to, you will always find some books dominating my clothes and accessories inside my bag (have paid extra baggage charges for this too, worth it!). Books can make you cry, smile, shout, introspect, love, and feel content, and it's great to have them while traveling. But how about the books that can inspire your wanderlust? These are the travel books to read before you die as they open a window to the world and make one more insightful! Check out this list of best travel books to read and discover what you truly want out of life.
1. Robinson Crusoe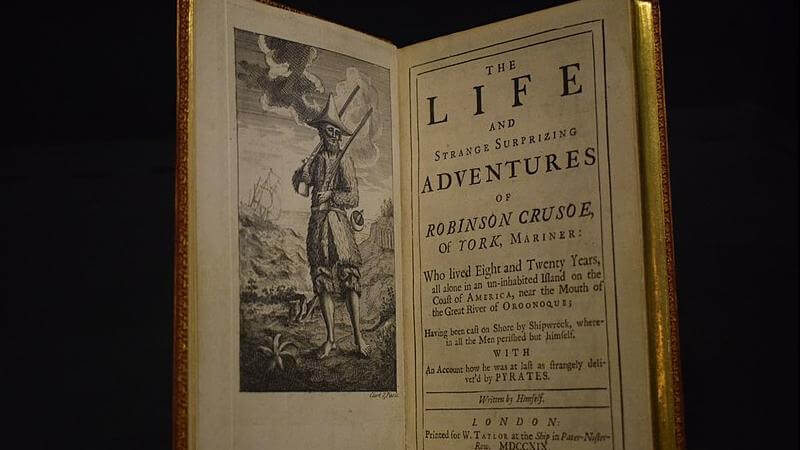 PC: wikimedia.org
Author: Daniel Defoe
Year of Publication: 1719
I would start my list of travel books with the one I and millions of travelers like me have loved since childhood. Written 299 years ago, this travelogue still captivates the minds of the readers with its exciting events. The book narrates the story of Robinson Crusoe, a castaway who spends 28 years on a remote island in Trinidad. Regarded as the first English novel, Robinson Crusoe is based on the real-life events of Alexander Selkirk. Have you already read it? Worth reading again!
2. Eat, Pray, Love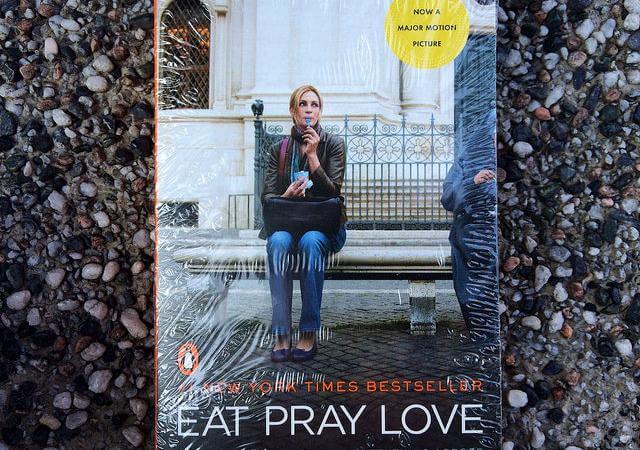 PC: flickr.com
Author: Elizabeth Gilbert
Year of Publication: 2006
This is a book that has different forms in my life. It exists on my mobile pdf, my kindle, and as a hard copy in my personal library. Subtitles as "One Woman's Search for Everything Across Italy, India, and Indonesia", Eat, Pray, Love is one of the best travel books to read for women. This can be a great option to read while traveling because the book is divided into short chapters for an easy read. I'm quite sure that the book will make you fall in love with life and reconnect with your inner self.
3. Into the Wild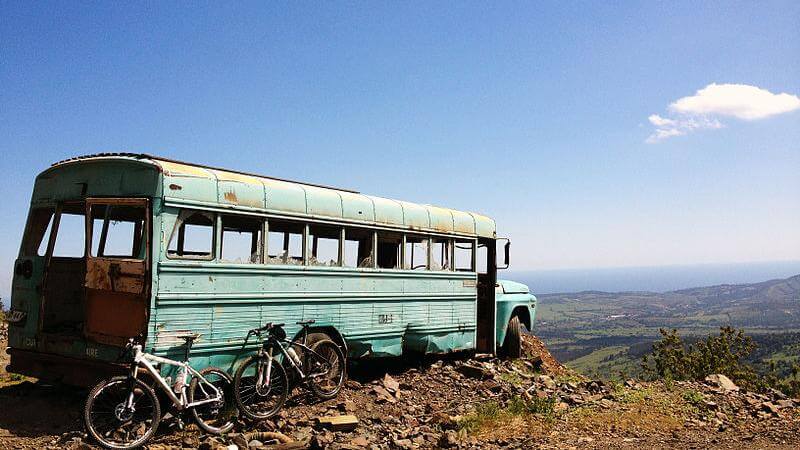 PC: wikimedia.org
Author: Jon Krakauer
Year of Publication: 1996
"Don't settle down and sit in one place. Move around, be nomadic, make each day a new horizon." When Christopher McCandless utters these words, no matter how lazy you are, you want to give up all the worries in the world behind, get a backpack, and start exploring new destinations. Into the Wild is one of the best seller travel books in the world and has inspired a large number of people for solo-travels. The book is a non-fiction and basically an expansion of 9,000-word article.
4. The Adventures of Huckleberry Finn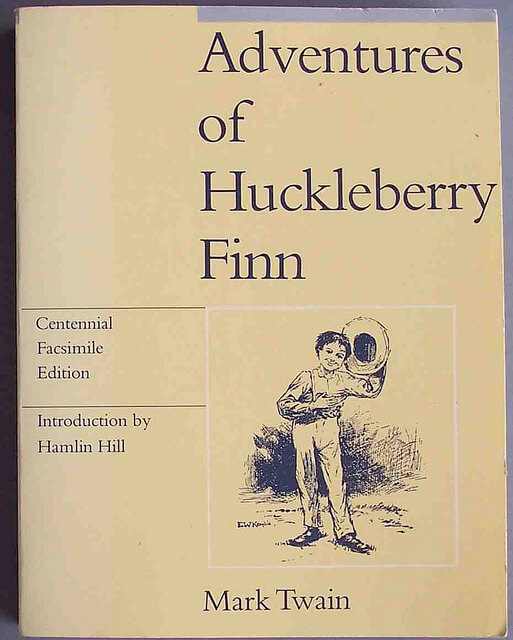 PC: flickr.com
Author: Mark Twain
Year of Publication: 1884
Mark Twain, the man who has written a plethora of discourses on travels and himself has traveled enough to say, "I have seen all the foreign countries I want to except heaven & hell", is truly the master of globe-trotting. His "The Adventures of Huckleberry Finn" is one of the great travel books to read. With his wonderful style of writing, Mark Twain highlights the mantra of "explore, dream, and discover". The Adventures of Huckleberry Finn is also a treat to the ones who love satires.
5. Travels with Charley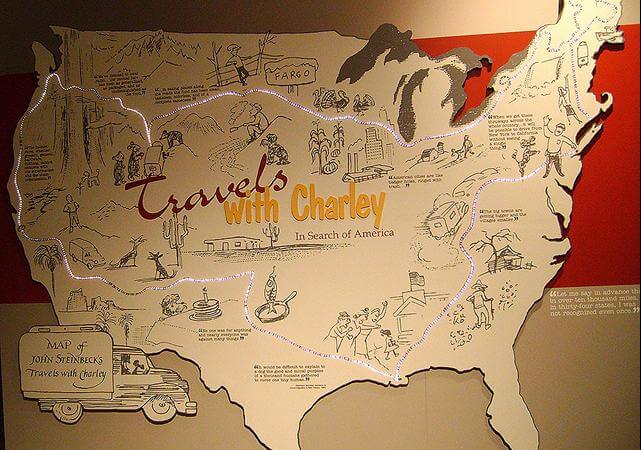 PC: flickr.com
Author: John Steinbeck
Year of Publication: 1962
Travels with Charley: In Search of America is an account of the writer's travels to what he calls the 'real America'. The book is a kind of rediscovery of the country he had been living in. Steinbeck begins this discovery with Charley, his French poodle from Long Island in New York and continues through Pacific Northwest, California, and Texas. The book is divided into four parts to make the reading easier and is regarded as one of the best travelogues written over the time.
6. Destinations of a Lifetime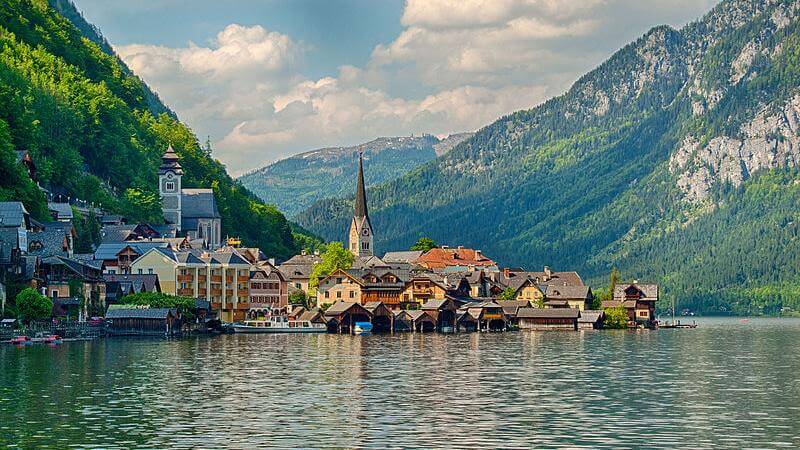 PC: wikimedia.org
Author: National Geographic Society
Year of Publication: 2015
Destinations of a Lifetime is like a treasure that never ends. Published by the National Geographic Society, this huge book takes you on a journey to the most beautiful and the most wonderful places in the world. Each page of this book will allow you to have a photographic tour of the marvelous islands, dazzling white-sand beaches, scorching deserts, and dark rain-forests. Known as one of the best travel guide books, it will give you a complete information on where to eat, where to stay, and what to experience.
7. Notes from a Small Island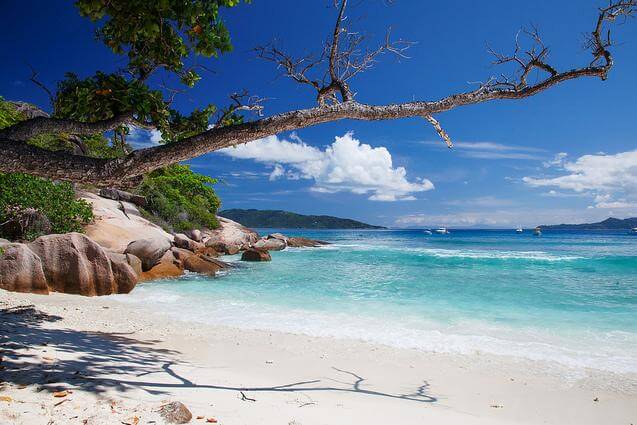 PC: flickr.com
Author: Bill Bryson
Year of Publication: 1995
Bill Bryson is a famous name when it comes to travel books. His humorous, witty, and engaging style of writing makes his collection the best books to read while traveling alone. Notes from a Small Island is one of his famous travel books written on the island where he went for the final trip. Bryson has provided historical information about the island he has visited and reflected his experience of using the public transport and exploring the archaeological specialties.
8. Dark Star Safari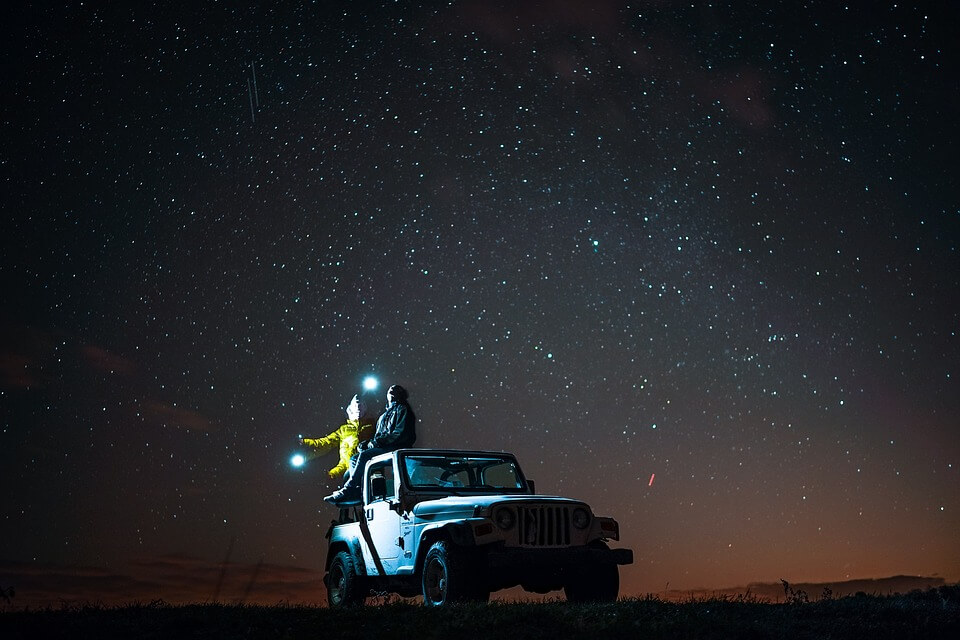 PC: maxpixel.net
Author: Paul Theroux
Year of Publication: 2002
A fantastic read for all the avid travelers, Dark Star Safari is an account of writer's journey from Cairo to Cape Town by rattletrap bus, cattle truck, ferry, train, and canoe. The purpose of this trip was to observe the western impact on African terrains. Theroux writes about different circumstances of dismay and danger in Dark Star Safari. The vividness of this description enchants the readers so much that they forget if Africa is an undiscovered destination to them.
9. Vagabonding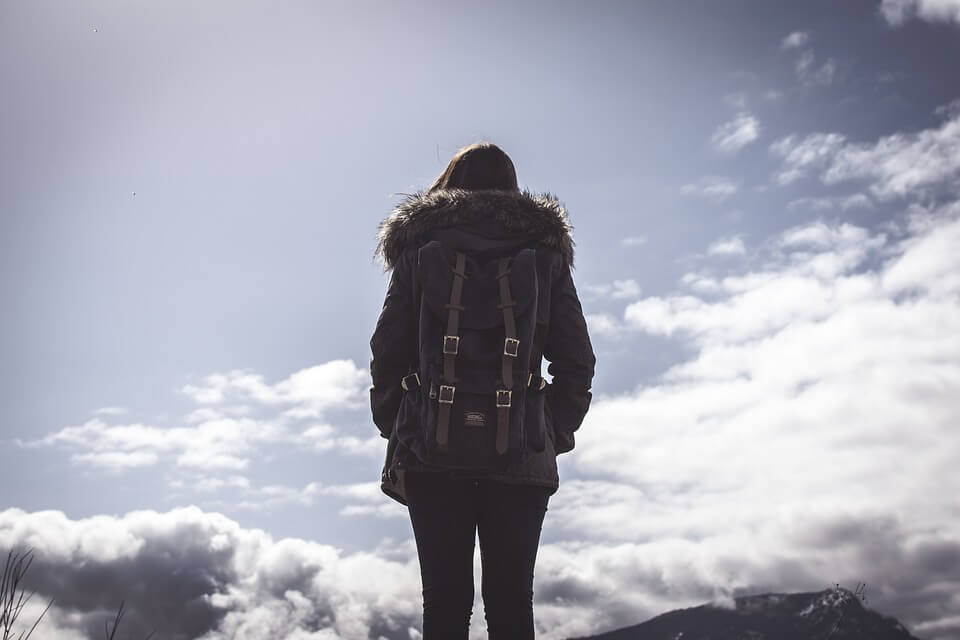 PC: maxpixel.net
Author: Rolf Potts
Year of Publication: 2002
If you are looking for the books about travel and self discovery, Vagabonding is a great choice to start with. The book focuses upon the importance of finding time from the regular life, be it few weeks or 2 years, and start a voyage to discover new lands and perhaps, the new "YOU". The book is not just a narrative but also provides an insight into volunteering at different places, managing travel adversities, and getting adapted to the life on the road. For everyone who believes the world to be a family and dreaming of a long-term travel, this book is a torchbearer.
10. Following Fish: Travels Around the Indian Coast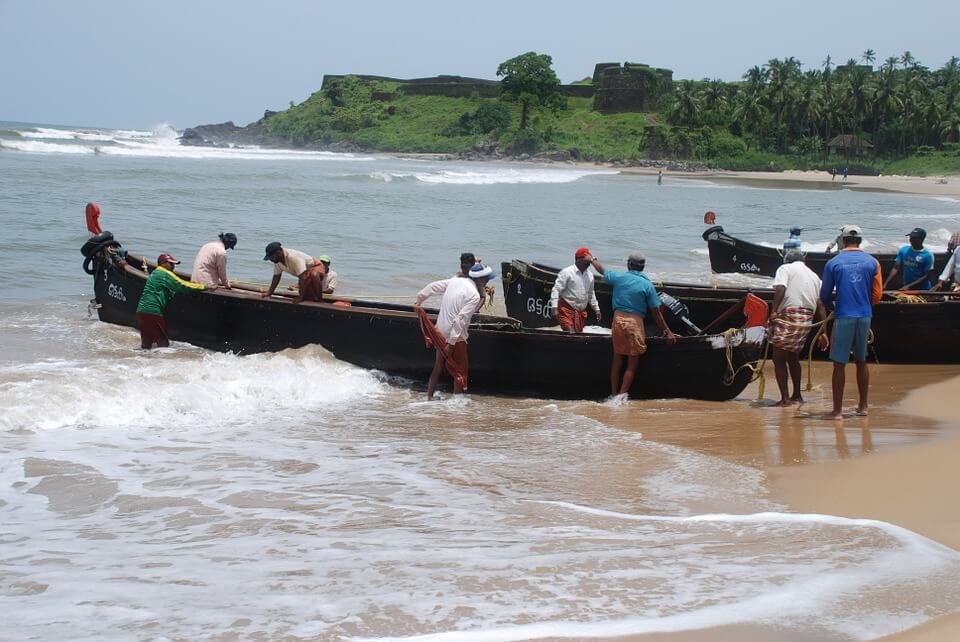 PC: pixabay.com
Author: Samanth Subramanian
Year of Publication:
Finally, this is my personal favorite! India has a long, vibrant, and diverse coastline. Following Fish is like a travel package to the Indian coastline. The writer looks into the culture, cuisine, and beliefs of the coastal states of India. All the kaleidoscopic stories present a lively picture of the fishing culture of Tamil Nadu, Kerala, Gujarat, Maharashtra, and West Bengal. Describing the unbreakable bond between the fishermen and the sea, Following Fish is, indeed, one of the best travel books by Indian authors.
In addition to the books mentioned above, I would recommend that you go through the best travel books of all time if you haven't read some. This includes Gulliver's Travels by Jonathan Swift, Treasure Island by R. L. Stevenson, The Adventure of Tom Sawyer by Mark Twain, An Area of Darkness by V. S. Naipaul, and Seven Years in Tibet by Heinrich Harrer. Remember what the novelist Anna Quindlen said- "Books are the plane, and the train, and the road. They are the destination and the journey. They are home." What are you waiting for? Head to a new destination with your favorite book in hand!