10 Best Cities in US for New Year's Eve Celebrations 2019
* Disclosure: This post may contain affiliate links, which means we may receive a commission if you click a link and book something (there is never any extra cost to you for using these links).
Come Christmas and the entire USA gets into the ultimate vacation mode. Also the longest holiday of the year, the New Year's Eve is the climax of the holiday season and Americans know how to ring it in, just right! Sure, New York's Times Square may be the utmost trending hashtag for days to follow, but we've got you covered on some even better places you might want to consider. From massive street parties jam-filled with live entertainment and other party enthusiasts, swanky clubs, family friendly events to romantic dinners, here's a low down on the best cities in USA for New Year's Eve celebration, that will offer you a one-of-its-kind experience!
1. Las Vegas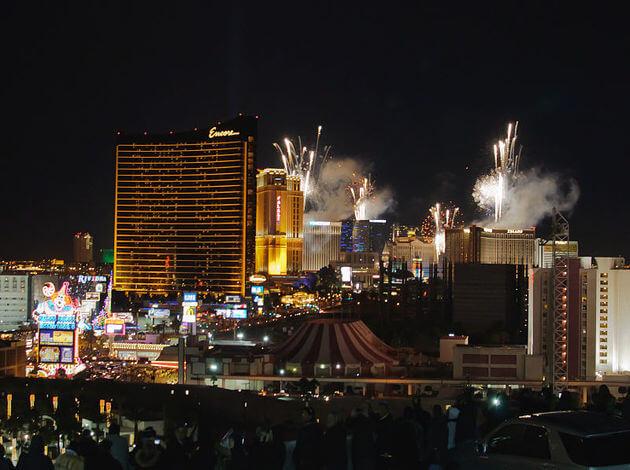 Image source: wikimedia.org
Famous for its massive block party, Vegas can never go wrong as the best New Year Eve destination. People from across the nation descend to this 'City of Sin', to bring in the new year. Certain to be a heck of a party, there are over 300,000 fellow party-goers who choose Vegas to be their New Year's Eve destination. As the clock strikes twelve, casinos across the city launch a choreographed fireworks display, which in fact, will even put the Times Square ball drop to shame! Head to any of the clubs and you are in for some uber jazzy entertainment, wherein you will find anyone from average joes to celebrities dancing the night away! All this and much more makes Las Vegas one of the best US cities for New Year's Eve. If you are considering this destination, make sure to make some advance arrangements.
2. New York City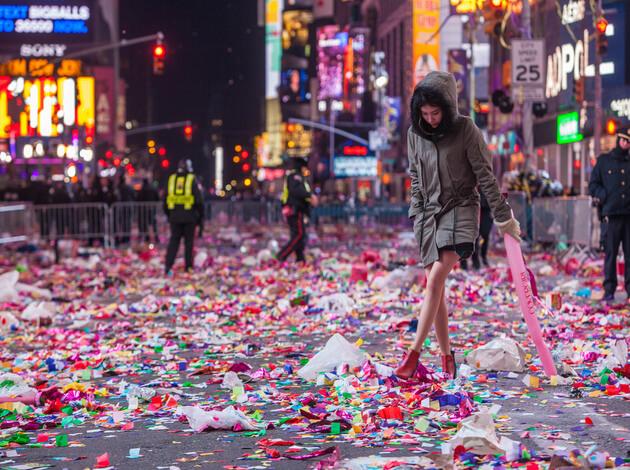 Image source: flickr.com/Anthony Quintano
The Big Apple is perhaps the hottest destination to go for new years celebraion, but globally the Times Square ball drop is the ultimate thing to do! As hashtags of the venue go trending like wildfire, don't miss out on some better things to do here. The city boasts over 100,000 places to have a drink in and ring in the new year. Some of these include popular places like the STK Rooftop where you have a live DJ spinning the hottest tracks and the bar overlooking the Hudson River, the Monarch Rooftop Lounge boasting some awesome views of the Empire State Building; whatever you do here, it's got to be epic!
3. Nashville, Tennessee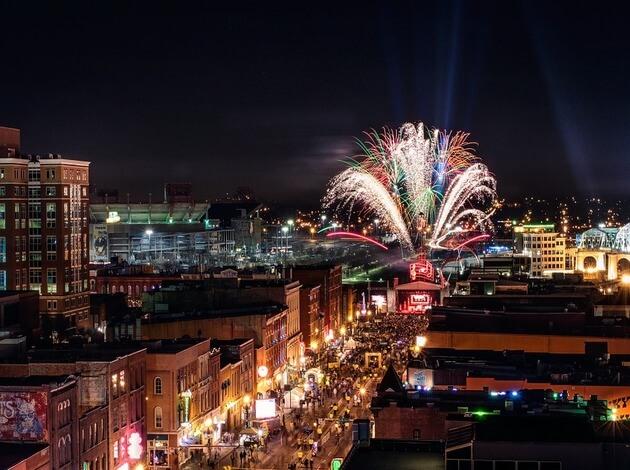 With the Midtown and Downtown abuzz with umpteen new year party destinations, this music city, is a New Year's Eve delight in more ways than one. Whether hanging out with a friend is your scene, or attending a concert with the family, Nashville has your back. With a host of parties, dinners, and concerts to give the new year a good welcome, the city doesn't cease to please you. Boisterous bashes including large crowds, swanky attires, and lots of dancing, the right groove with plenty of New Year's Eve live music at one of the many concerts, or a wholesome meal at one of the local restaurants offering pre-fixe, multi-course dinner with special toasts at midnight and other party perks! A new year here is bound to be a memory of a lifetime.
Get year around hotel deal with TripHobo Hotels. Book Now, Pay Later!
4. Miami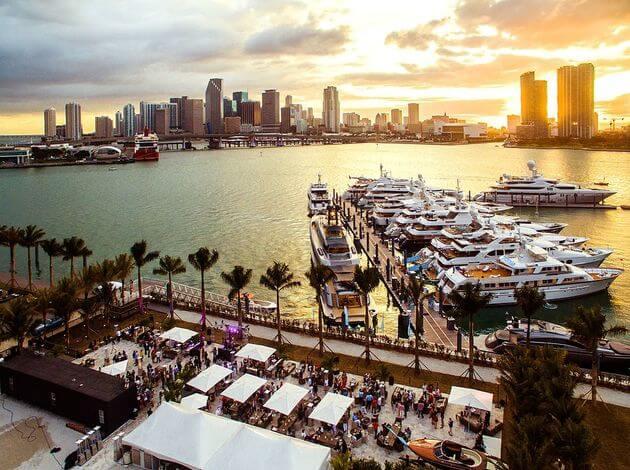 Image source: wikipedia.org
The sizzling Miami, is a favorite of the nation for the laid-back Florida vibe, given its refreshing sea breeze, colorful sunsets, great nightlife and of course swanky yacht parties! Very popular for wild weekends, this hotspot is also one of the best US cities for New Year's Eve. Family friends, free or all the way VIP, Miami's got you covered for a stellar celebration. With some great free performances by noted celebrities, including the superstar Pitbull, everyone's killing it here! With a great dining scene, you must check out the many best restaurants that throw their own New Year's Eve celebrations with Prix fixed menus, Champagne, and entertainment! The party lovers are in for some sexy LED robot girls and crazy light displays!
5. Santa Fe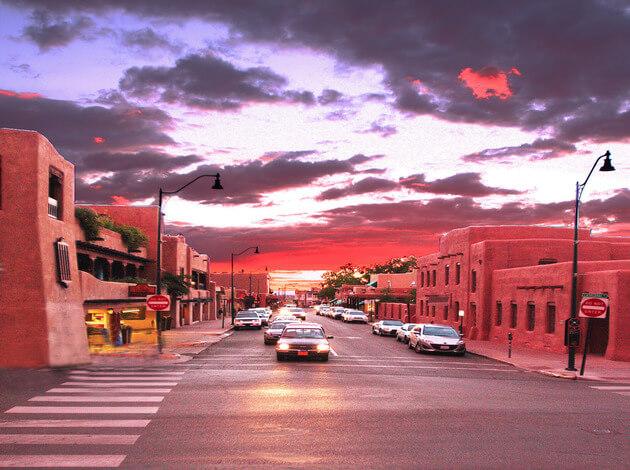 Image source: flickr.com/Rennett Stowe
If you are seeking some tranquility as you bring in the new year and wish to ditch the hullabaloo of crowded new year parties, look no further to Santa Fe. However, you can expect an enticing New Year's Eve celebration here with a weather perfect for a good round of end-of-year shopping and gallery-hopping! What to shop, you ask? Santa Fe is counted in the Top 5 for antiques, vintage shops, and indie boutiques, as well as museums and galleries; perfect for a chilled out New Year's Eve. The mesmerizing sunsets will leave you satiated and perfectly ready for the new year.
Get year around hotel deal with TripHobo Hotels. Book Now, Pay Later!
6. Los Angeles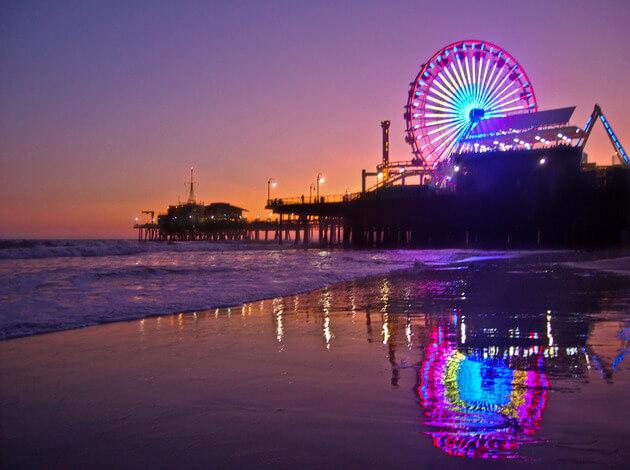 Image source: flickr.com/red.dahlia
The den of all the celebrities, Los Angeles as a New Year's Eve destination spells class, luxury, and glitterati! But if you thought this was only for the A-listers, hold on! From mammoth street parties, black tie affairs to all-night clubbers this place is one of the best party cities in USA. Always keeping the inquisitiveness game strong, LA does not reveal its plans easily, until the situation gets really temperate. With club hopping, a big thing here, there are some tickets that let you past the velvet rope at multiple clubs. The annual Cleopatra's New Year's Eve Ball remains to be the patent favorite, however.
7. San Francisco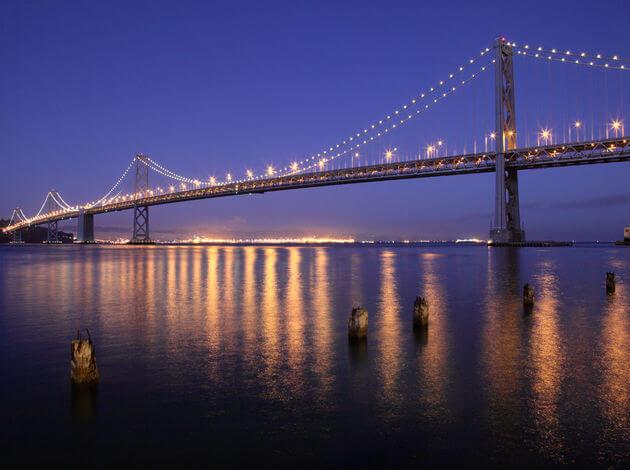 Image source: wikipedia.org
Come the last week of December and San Francisco witnesses a plethora of visitors from all over to experience the holiday season in its full bloom. Especially, the New Year's Eve, for the spectacular fireworks display that lights up the night sky between the Ferry Building and the Bay Bridge, a sight no less than magic! The eclectic locals of the city make sure you don't miss out on its vibe with entertainment around every corner during the day and a wealth of parties to explore at night! If that's not your scene, you could opt for the annual silent-film screening at Grace Cathedral, a classic in the city that is also in the Top 5 for cultural getaways. However, bear in mind that San Francisco is in the bottom 10 for affordable trips, so make sure you are well-budgeted.
Get year around hotel deal with TripHobo Hotels. Book Now, Pay Later!
8. Orlando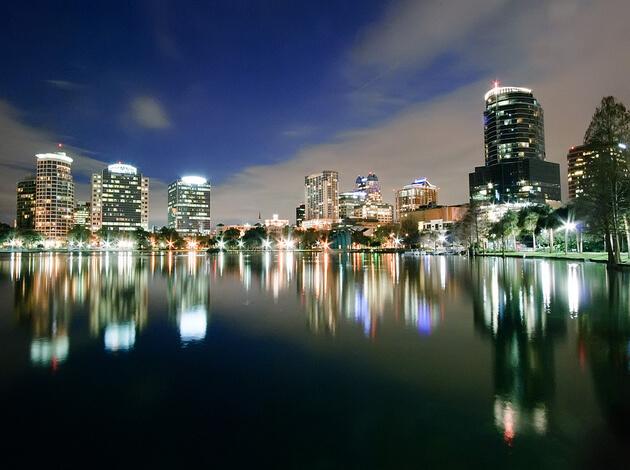 Image source: wikipedia.org
One of the world's entertainment capitals, Orlando is not a surprise on this list! Blessed by year round sunshine, vacationers choose this place for a warm and pleasant New Year's Eve. And while here, there obviously has got to be a Walt Disney party, and so there is! The Magic Kingdom at Walt Disney World throws one of the biggest New Year celebrations in the world, attracting families eagerly waiting to see the parades, light shows and star performers in a glitzy celebration pageant. Behold this sight, as you watch charm unfold before your eyes. For the not Disney-keen ones, there is the locals' favorite Church Street Entertainment District in Downtown Orlando, for all things peppy!
Get year around hotel deal with TripHobo Hotels. Book Now, Pay Later!
9. Honolulu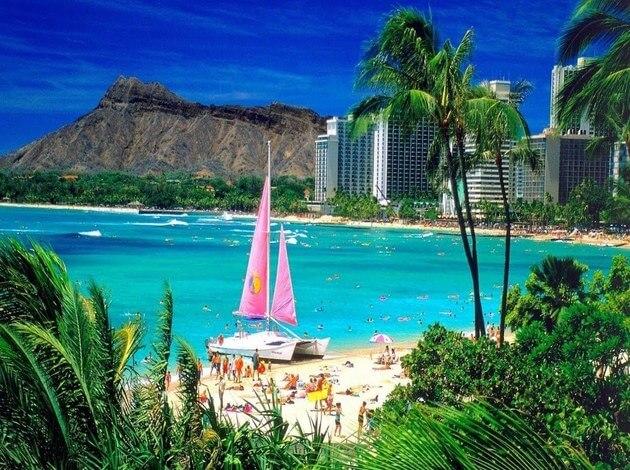 Okay, so move on, clichéd winter clothing, jittering cold and hello sunshine, summer clothing and Tiki drinks! Honolulu, the quintessential tropical paradise, will surprise you with its potential as a New Year's Eve destination. Check into an all-inclusive resort and lay back, as you bring the new year. Get enchanted as fireworks burst over both, the magnificent Waikiki Beach and the Aloha Tower Marketplace. This is undeniably the best family vacation destination to celebrate the new year together. With something for everyone, you cannot pass the Kaka'ako Waterfront Park with carnival rides, a beer garden, food trucks and multiple stages of entertainment! Also hosting some of the best New Year's Eve parties, make sure to hit up one featuring themes, dress up parties and the hottest DJ's in town! Who thought ringing in the new year, Hawaiian style, would be so much fun.
Get year around hotel deal with TripHobo Hotels. Book Now, Pay Later!
10. New Orleans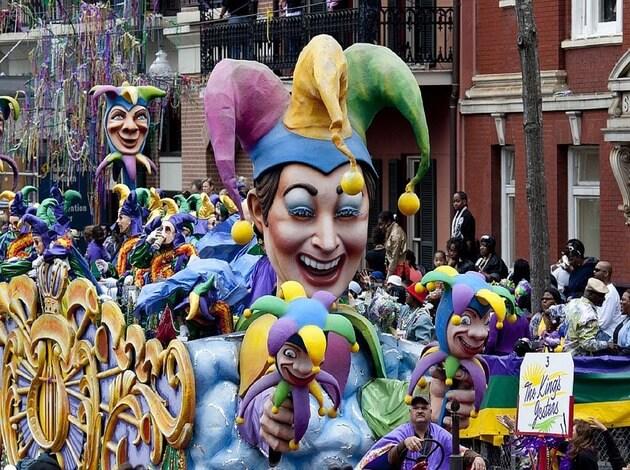 With a surprise entry on the great bar's list, New Orleans leaves behind even the compelling Chicago, Los Angeles, San Francisco or Austin! Irrespective of the several bars these places have, New Orleans wins hands down with its 401 top-rated nightlife spots out of the 10,587 that serve the population of around 380,000! With no shortage of venues to call it a year, New Orleans is indeed one of the best places to spend New Year's Eve in America. The fireworks at Crescent Park will blow your mind away, so will the five-star parties; basically, everything from Jackson Square to the Creole Queen will quench your hunt for the ultimate NYE party.
Bringing in the new year at one of these best cities in USA for New Year's Eve celebrations, you are ought to have a very prosperous new year!
Also Read:
New Year Celebrations in Different Countries
Best Places to Celebrate New Year in Europe