Best Vacations for Families With Toddlers
* Disclosure: This post may contain affiliate links, which means we may receive a commission if you click a link and book something (there is never any extra cost to you for using these links).
Vacationing with kids might seem like a giant task for most but trust us, it is not so! In fact, traveling with kids when they are toddlers can be a blessing in disguise because they are too young to throw any tantrums and they are happy to go along with you wherever you take them. Plus, many airlines and attractions give free rides and discounts to babies, so it is also economical!
The key to a worry-free vacation with toddlers lies in picking the right destination to head to. There are plenty of baby-friendly places around the globe which offer various types of kid-friendly attractions and so, can be considered as ideal destinations to plan the best vacations for families with toddlers! Places like Orlando, San Diego and Washington D.C are a favorite among parents to take their kids to. Read on to know more –
1. Orlando, Florida - Enter the world of cartoon characters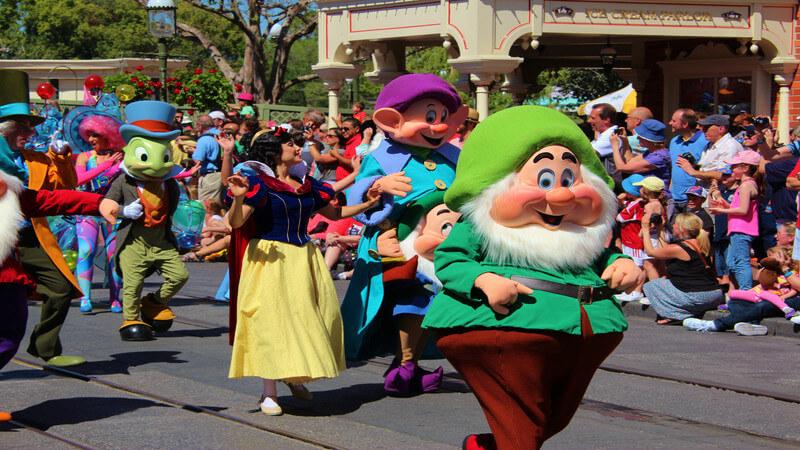 Image Source: Flickr.com
Often known as the Mecca of theme parks, it comes across as no surprise that Orlando tops the list of the fun places to take kids on a vacation in USA. While Orlando may be synonymous with Disney and taking your kids to have a great time with the cartoon characters at the Walt Disney World is obviously mandatory, there are tons of other kid-friendly activities here. From letting your kids enjoy with penguins at SeaWorld Orlando to having a ball at Disney's Animal Kingdom, there are endless activities to indulge in!
Besides visiting the theme parks, parents can also take their tots to the fabulous beaches in Orlando to soak up some sunshine and have a gala time playing in the sand and the waves. The warm weather, the safe environment, the plethora of attractions and the baby-proofed accommodation options ensure that your vacation here is a happy and a memorable one.
Prime Attractions for Kids- Walt Disney World, SeaWorld Orlando, Animal Kingdom
Best Time to Visit- June through August
You may also read - 15 Best Family Activities in Miami
2. Paradise Island, Bahamas - Have the ultimate coastal vacation with tots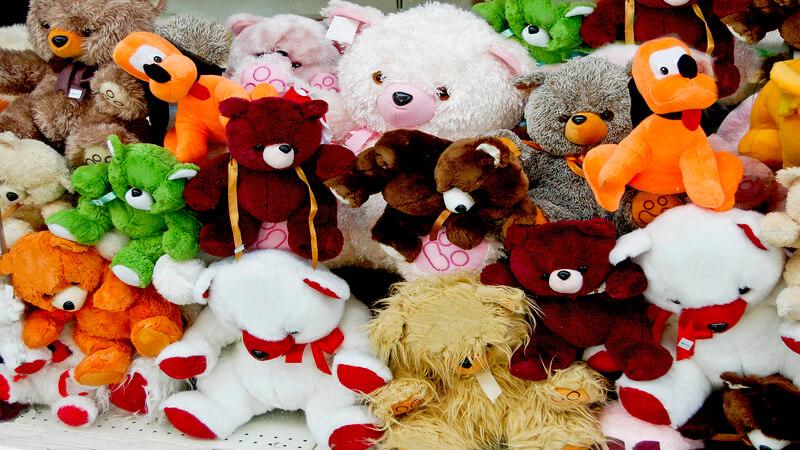 Image Source: Flickr.com
Housing plenty of all-inclusive resorts, Paradise Island in Bahamas is one of the most baby-friendly destinations in the world. Throughout Nassau Paradise Island, there are abundant family-friendly activities which mostly include marine life and adventures at the coast. Atlantis Resort is the most preferred option among parents because there are engaging things to do with kids here like scavenger hunt maps and interactive touch tank aquarium filled with conchs, crabs and sea urchins.
Apart from this, there are numerous resorts offering exciting features like a walk-in dollhouse, a Lego construction room, water parks, and fort tours! Another plus point that assures of a worry-free vacation here is that there are babysitting options offered at reasonable rates throughout the island.
Prime Attractions for Kids- Activities like create your very own stuffed animals and wade into an exciting world filled with marine animals at Atlantis, pirate cruises, dolphin encounters and theme parks
Best Time to Visit - December through April
You may also read - 15 Family Resorts in Hawaii For The Best Vacation With Kids
3. San Diego, California - Experience the perfect blend of indoor and outdoor attractions with kids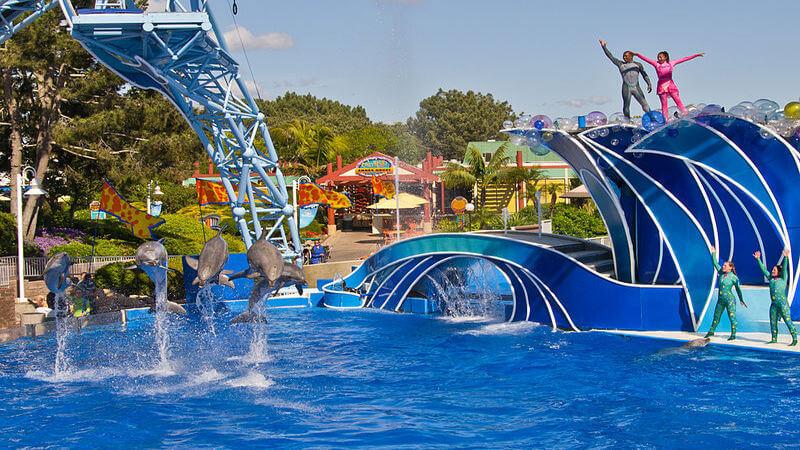 Image Source: Wikimedia Commons
Favorable weather and loads of baby-friendly attractions have earned San Diego the tag of being one of the best vacation spots for families with toddlers. Kick off your vacation with a splendid time at the Balboa Park exploring the zoo, gardens and the 14 museums! Another kid-friendly attraction in San Diego is the New Children's Museum which features an art studio and climbing wall. Ride on Elmo with your kids and spend a fabulous day at Legoland with your tiny tots.
You can also take the beach toys of your kid along with you and head to the La Jolla Cove to spot seals and sea lions, enjoy in the sun and sand, and frolic in the waters with your toddlers! San Diego is thus also a perfect place to chill with kids during winters.
Prime Attractions for Kids- Balboa Park, SeaWorld San Diego, The New Children's Museum, San Diego Zoo
Best Time to Visit- September through November
You may also read - How to Plan a Toddler-Friendly Vacation
4. Copenhagen, Denmark - Enjoy marine life with your children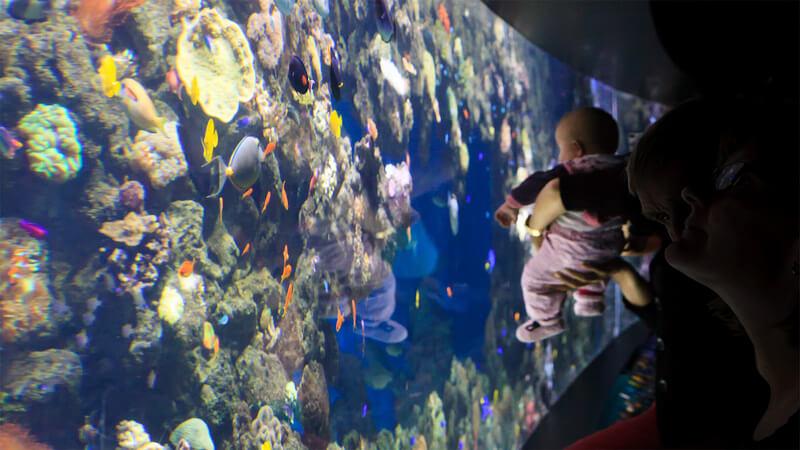 Image Source: Flickr.com
Home the two oldest amusement parks in the world, Copenhagen is a child-friendly city in Europe that entices families with its large number of outdoor attractions. Tivoli Gardens, the city's second oldest amusement park which turns 170 this year, offers rollercoasters, rides, open spaces and lakes to wander round for the kids while The Blue Planet, northern Europe's biggest aquarium, treats kids with stunning aquariums full of brightly colored fish and corals.
In addition to the attractions, it is the tot-friendliness in Copenhagen that ensures parents of a worry-free vacation with babies here. Plus, the fact that Denmark has the least extreme climate of the Scandinavian countries makes it an ideal destination for kid-friendly vacations in Europe.
Prime Attractions for Kids- The Blue Planet, Tivoli Gardens, The Little Mermaid, Copenhagen Zoo, Hans Christian Andersen Fairy-Tale House
Best Time to Visit- June through August
5. Washington, D.C – The most economical baby-friendly vacation spot!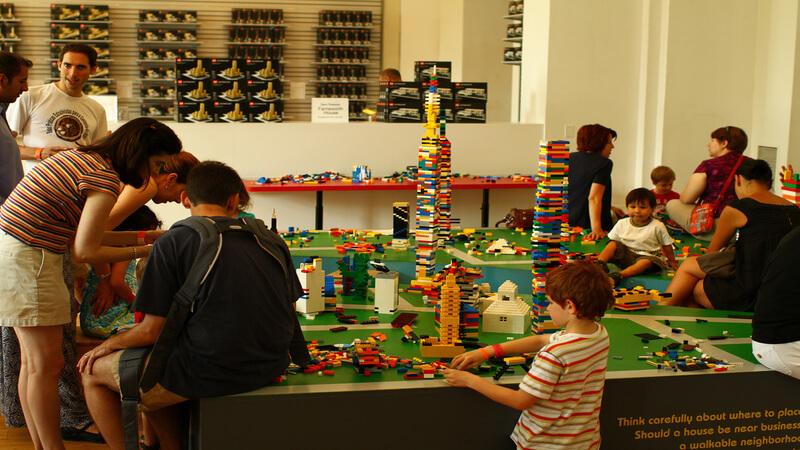 Image Source: Flickr.com
The best part about Washington, D.C is that most of the family-friendly attractions here are free! Laden with free museums, a free national zoo and The White House, kids are sure to have a memorable vacation here! Your kids are sure to love the Building Zone and the Play Work Build at the National Building Museum. Also, the Children's Garden at the U.S Botanic Garden is a great place to spend the day with your little ones. The Kids Farm at the National Zoo too is ideal for toddlers because they are sure to have a blast with the tame farm animals here.
Another USP of Washington D.C is that it houses numerous family-friendly dining options. Since most of the cafes, restaurants and eateries serve kid-friendly dishes and have a baby-friendly menu, you need not worry about where to go for a meal with your munchkin after a tiring day out.
Prime Attractions for Kids- National Museum of Air and Space, National Building Museum, U.S Botanic Garden, National Zoo, National Mall
Best Time to Visit- March through May
6. Portland, Oregon - Indulge in interesting activities and kid-friendly tours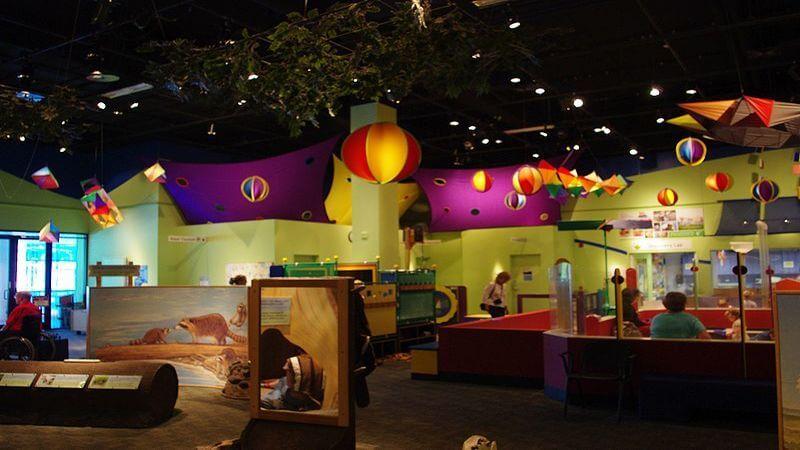 Image Source: Wikimedia Commons
The easygoing and laidback vibe of Portland beguiles families with toddlers into visiting this hustle-bustle-free city. In addition, the public transport is highly convenient and reasonably-priced, so parents can commute easily with their babies without having to worry about renting cars.
Kids are sure to have a lovely time with the pink flamingos, a baby Asian elephant, and a newborn river otter at the Oregon Zoo while the submarine tours and the light show at the Oregon Museum of Science & Industry are sure to leave them entertained. The kid-friendly activities like Scavenger Hunt at the Portland Japanese Garden and the dinosaur exhibits at the Children's Museum make sure that the parents as well as the kids have an enjoyable time together.
Prime Attractions for Kids- Oregon Zoo, Oregon Museum of Science & Industry, Portland Japanese Garden, Children's Museum
Best Time to Visit- June through August
7. Enjoy a worry-free stay at all-inclusive resorts in Indianapolis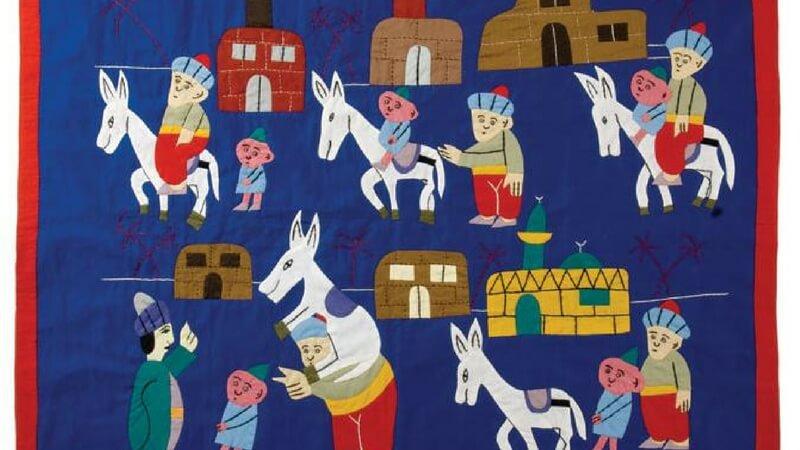 Image Source: Wikimedia Commons
The huge variety of toddler-friendly attractions in Indianapolis make it a preferred spot among parents looking for baby-friendly destinations to have a worry-free vacation. Indianapolis Children's Museum spread over five levels with 15-plus exhibit areas is the largest children's museum in the world and promises a fun-filled time to the kids.
Tots can also enjoy at the Indianapolis Art Center which conducts activities for kids like woodworking, ceramics, painting, and at the Conner Prairie where helium-filled tethered balloon rides, animal petting and interactive history sessions are organized!
While planning a trip to Indianapolis, look for the baby-friendly all-inclusive resorts which take care of all your needs and pamper your kids by delivering a backpack filled with games and crafts as well as milk and cookies directly to your room.
Prime Attractions for Kids- Indianapolis Children's Museum, Indianapolis Zoo, Conner Prairie, Go Ape! Treetop Adventure
Best Time to Visit- April through July
You may also read - Planning a Family Vacation - A Complete Guide
8. Let your kids have a colorful time at Barcelona, Spain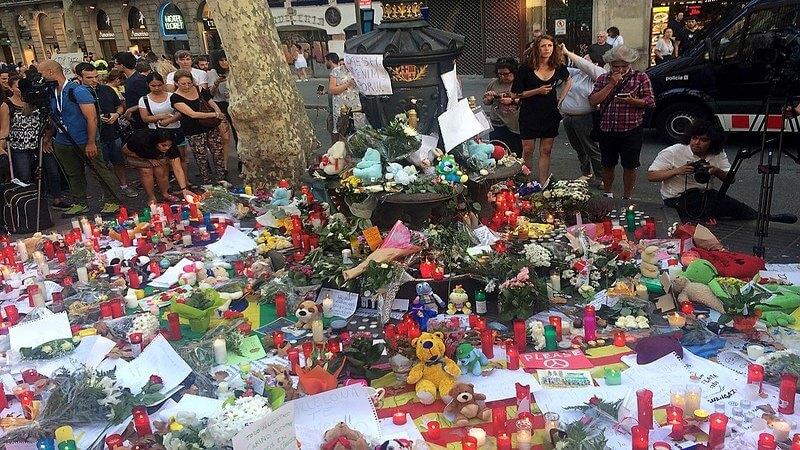 Image Source: Wikimedia Commons
Thanks to the vibrant architecture and colorful streets, Barcelona is an enjoyable place for babies as well as toddlers. The kid-friendly culture in Barcelona is obvious from the staggering number of child-friendly places to eat it bequeaths the tourists with. Most restaurants have a special children's menu, so you don't need to worry about what to feed your tiny tots when on a vacation here.
La Rambla is a street in Barcelona that is a must-visit with toddlers. The street performers who swallow fire, juggle swords and perform different types of artforms are sure to delight the eyes of your little ones. The Museum of Chocolate offers your kids a chance to participate in the making and tasting of all types of chocolates and is a big hit among the other kid-friendly activities in Barca.
Prime Attractions for Kids- La Rambla, Barcelona Beaches, Chocolate Museum
Best Time to Visit- May and June