Best Villages In Austria To Visit This Holiday Season
* Disclosure: This post may contain affiliate links, which means we may receive a commission if you click a link and book something (there is never any extra cost to you for using these links).
1. Feldkirch
2. St. Gilgen
While keeping up with the tradition of picturesque Austrian villages, the town of St. Gilgen had to make the list. It is located on the Wolfgangsee and surrounded by the Salzkammergut mountain range. When you see the town with your eyes for the first time you realize you have walked into a very beautiful art work. The streets are covered with beautiful villas and mansions that can rival any major city in Europe.
3. Innsbruck
4. Hallstatt
Located in the same premises of the Alps, it is the neighbor of the town of Innsbruck. But both towns couldn't be any more different. Hallstatt has been a traditionally mining town with a population that doesn't even cross four digits! But that has never stopped tourists from flooding this place. Its cult popularity has reached a new level with the Chinese government building the replica of this place to gain more tourists from the Asian region. But we'd recommend that you stick with the original.
5. Durnstein
At first glance, Durnstein might look like a city straight out of an Assassin's Creed game, with the castle located on a hill in the center of the town looming over this Austrian beauty. When you walk in the town the first thing you will see is the old timely architectural buildings which are still preserved in very good conditions. Some of those are even centuries old. But if art and history doesn't fascinate you, the wine might! Durnstein is covered with dozens of wine yards which make the famous Gruner Veltliner white wines.
6. Alpbach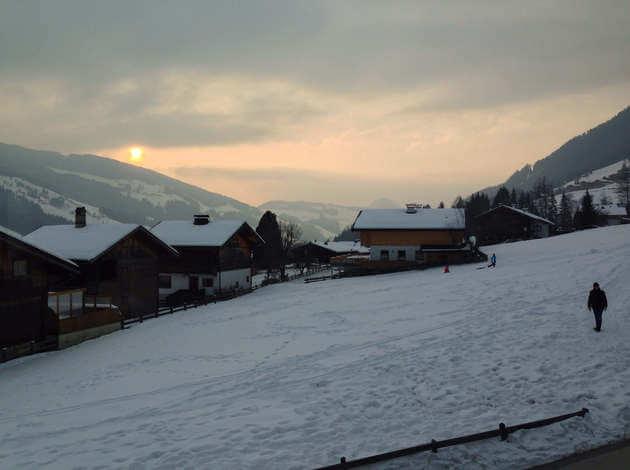 Image Source: Navin/flickr
7. Krems
The first mention of this town was in the year of 1996! But recent studies have shown the town to be thousands of years older than that! Krems has no lack of history which can be seen from its beautiful Old Town which dates back to almost 11th century. But if you are not into history this town is also known for Marillenschanps or famously known just as 'Schanps' which is a special made apricot brandy that is sure to knock your socks off!
8. Bad Gastein
9. Lienz
Lienz literally translates to "Sun Town" which is exactly what it is. It is Located in the southern region of Austria it shares a border with Italy, which explains the amazing weather in the summer. The history of this town goes back to the early Bronze Age and the evidence can be seen on the beautiful architecture of the buildings. We recommend visiting the famous restaurants in the city for some amazing wine.
So what are you waiting for? Pack your suitcase and book a one-way ticket to Austria as you may not want to come back.