10 Best Villages in Germany
* Disclosure: This post may contain affiliate links, which means we may receive a commission if you click a link and book something (there is never any extra cost to you for using these links).
The epicenter of some of the world's most iconic events, Germany has many fascinating stories to tell. A cultural hotspot, Germany is where nature and man have the perfect communion. Whether you long for fairytale palaces or are a fan of classical music, Germany is set to satiate your most whimsical wanderlust.
The real magic of Germany unfolds in its tiny towns and sleepy villages. To truly experience the essence of German history and culture, a visit to these villages is a must. Here are our favorite villages in Germany:
1. Staufen im Breisgau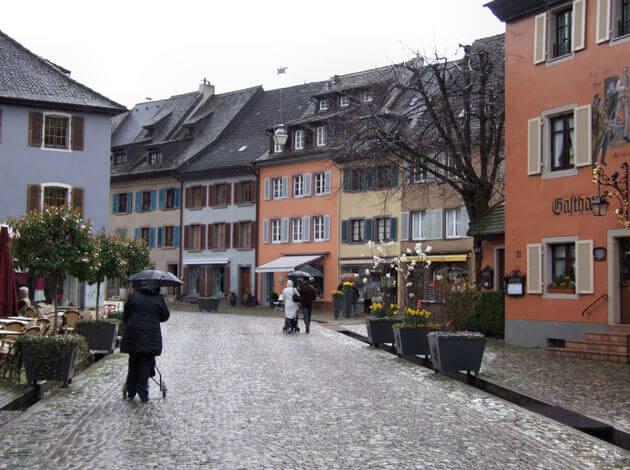 PC: Flickr.com/Robert Cutts
With pastel hued houses and terraced vineyards on the lap of verdant hills, Staufen im Breisgau is a heavenly village that is almost too cute to be true. Perched on the edge of the famous Black Forest, this village is laidback and relaxed. Expect good conversations and hearty meals at the local pub and lots of click-worthy sights. The Town hall in the heart of the city is a revelation too.
Simple steps to plan your perfect trip. Create your itinerary with TripHobo.
2. Quedlinburg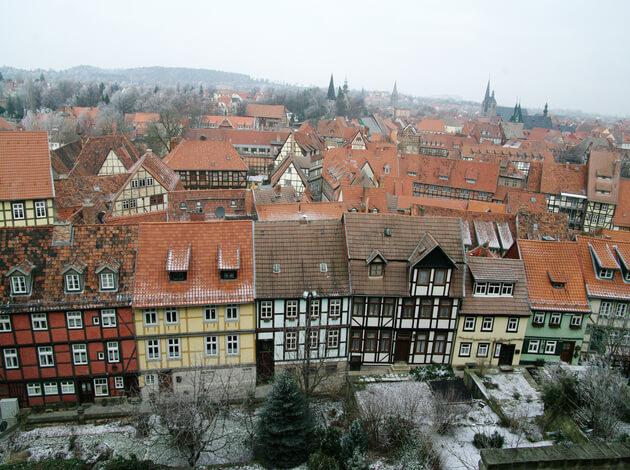 PC:Wikimedia Commons
This UNESCO World Heritage site is nestled cozily in the Harz mountains. With its postcard half timbered houses, Quedlinburg still evokes the glory of the imperial times. The Old Town is a wanderer's dream come true- cobblestoned pathways leading to forgotten corners that are layered with stories of the past. The towering castle that looks over the city is a massive beauty that mesmerizes the visitors.
Plan to shop at these best Christmas markets in germany this year!
3. Freiburg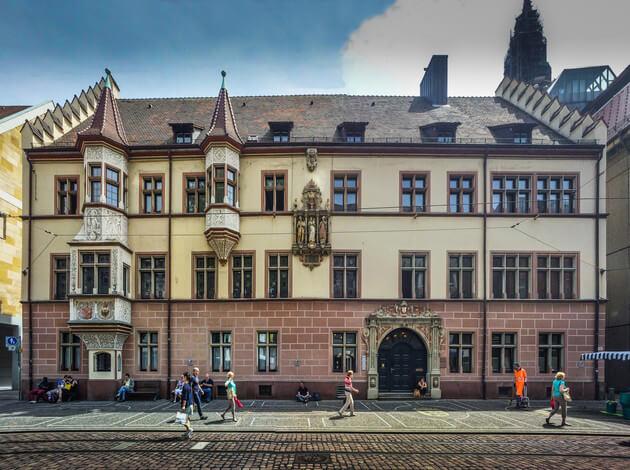 PC: flickr.com/Mondo79
Germany's warmest city, Freiburg is truly a paradise that is flanked with wooded slopes and vineyards. The Old Town of this city is dreamy and gorgeous; with cobblestone alleys and colorful town houses. This sustainable city has managed to use its eternal sunshine to generate a record amount of power, making it one of the greenest cities in Europe. The highlights here are the impressive cathedral Minster and the monuments in the Old Town.
4. Trier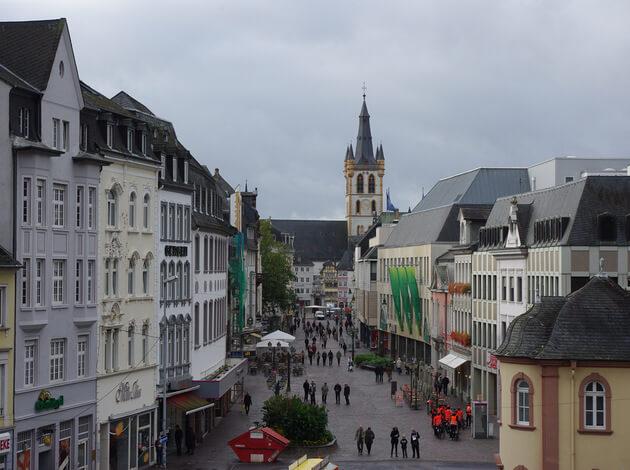 PC:Flickr.com/Spiterman
One of the oldest cities in Europe, Trier is a fascinating place where time stands still. Full of beautiful art treasures and Roman heritage, this city hides within its soul many historic fairytales. Almost every corner here has a gorgeous relic from history- whether it's the Roman thermal baths or the awe inspiring Porta Nigra, its easy to get lost in the city's old world charm. Fine wine, good food and medieval glory all rolled into one, Trier is Germany's star tourist destination.
5. Mittenwald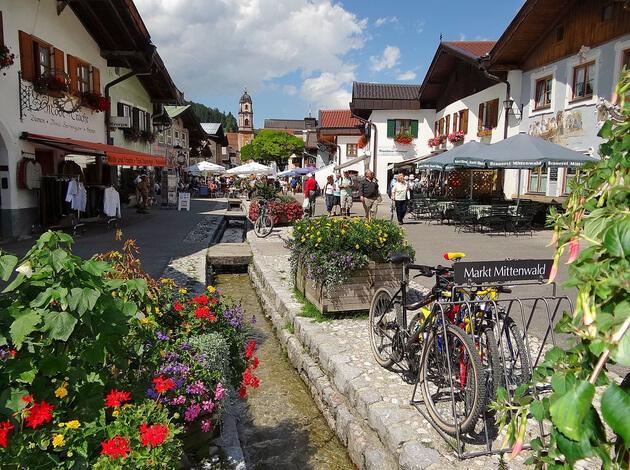 PC: Flickr.com/Herald Henkel
With a population of just 7600, Mittenwald is a small village in Germany that packs in a big punch. Perhaps the most picturesque town in the Bavarian Alps, Mittenwald has lovingly preserved its heritage architecture that makes an intoxicating combination with the beauty of its surroundings. Goethe famously called this town 'a picture book come alive' and its easy to see why; medieval wonders and historic facades sit pretty in the main street and are carefully protected for the sake of tourism.
6. Lindau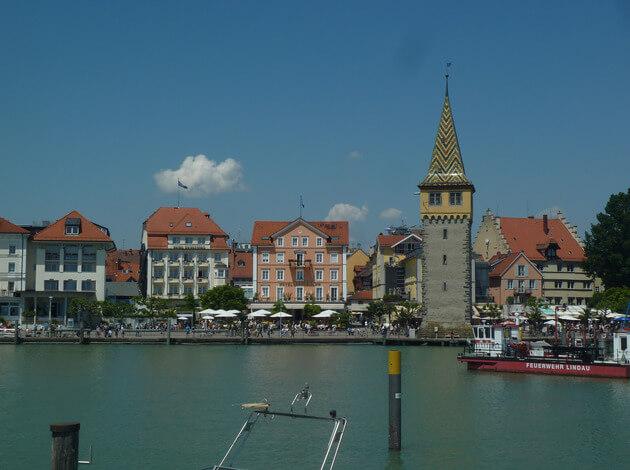 PC:Flickr.com/Sergei Gussev
Located on the shore of Lake Constance, Lindau is a postcard perfect sight that seems right out of the movies. It lies on the border of Austria and Switzerland giving it a good cultural mix. Its half timbered buildings and pretty architecture is a soothing vision on any day. The market here is quaint and comes alive on a sunny day. Best explored in a lazy pace on foot, this german village is a flaneur's paradise.
7. Bad Mergentheim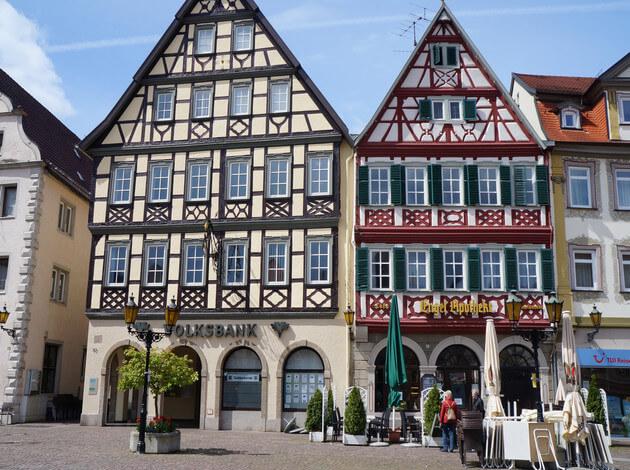 PC:Flickr.com/Pierre Andre Leclercq
This romantic spa town has all the makings of a relaxed, luxurious holiday. Located on the Romantic Road, this is one of the biggest towns in the Tauber valley. Its also steeped in history and has played an important part in the orders of the medieval knights. 'Bad', meaning 'spa', this town is famous for its mineral waters that are said to be healing for the body and soul. Absolutely magical, this town is full of unforgettable scenery. From the burgher houses to the charming St.John's Cathedral, there's a lot to experience here.
8. Fussen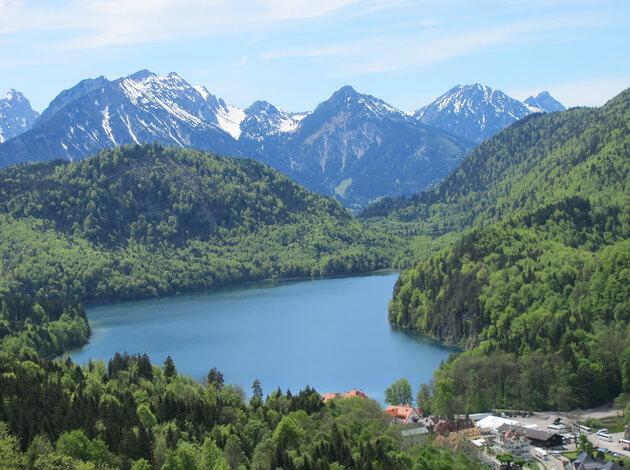 PC: Flickr.com/ho visto nina volare
Built for Louis II of Bavaria, the Neuschwanstein castle located near Fussen is one of the most splendid castles in Europe. A symbol of 19th century romanticism, the castle has inspired the famous Disney castle. Fussen is located at the end of the Romantic Road and its Benedictine monastery St Mang is a sheer joy to visit. The town affords beautiful panoramas and has spectacular lakes that make for a very memorable visit.
9. Rüdesheim am Rhein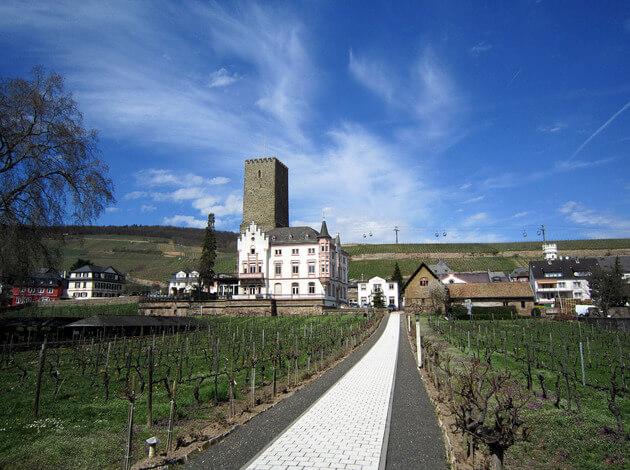 PC: Flickr.com/Kiefer
A vineyard since the Roman times, Rüdesheim is a UNESCO World Heritage site that rests peacefully at the foothills of Taunus Mountains. Narrow cobblestoned alleys and half timber houses make this town almost fairytale like. This vineyard town promises much more than fine wine, it combines the best of nature, architecture and history to provide an irresistible reason to linger on.
10. Cochem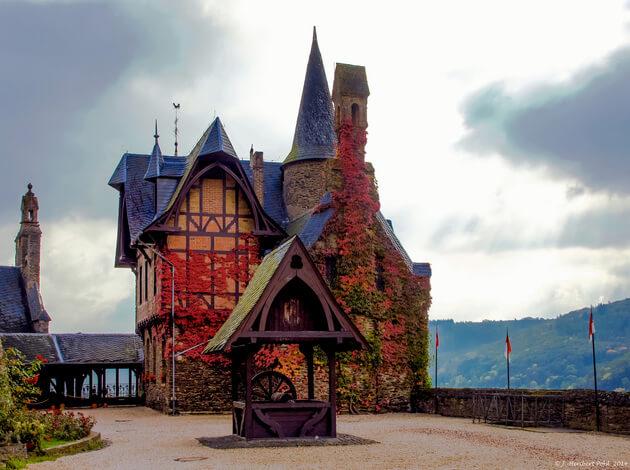 PC:Flickr.com/Polybert49
Cochem is a fantastical riverside paradise that will surprise visitors with its idyllic surroundings. Tucked in the Mosel wine area in Germany, it's location is exceptionally beautiful. Almost every corner of the town has a fascinating historic tale woven in it. Undoubtedly one of the most prettiest villages along the Mosel, Cochem has a number of quaint family-run wineries that produce some of the best wines in the country. Visiting Cochem is like taking a step back in time .
Germany has many small surprises that make it a grand holiday for any discerning traveler. The amalgamation of history and culture make this country an ideal European destination.
You May Also Like To Read: