Things to do on Valentine's Day In Mumbai
* Disclosure: This post may contain affiliate links, which means we may receive a commission if you click a link and book something (there is never any extra cost to you for using these links).
Valentine's day is a day for you to make your significant other feel really special. It's difficult to celebrate Valentine's in Mumbai because of Mumbaikar's hectic schedules.
So we thought let us list down thing to do on valentine's day in Mumbai for early morning, morning, afternoon and for evening for you choose from.
What to do on Valentine's Early Morning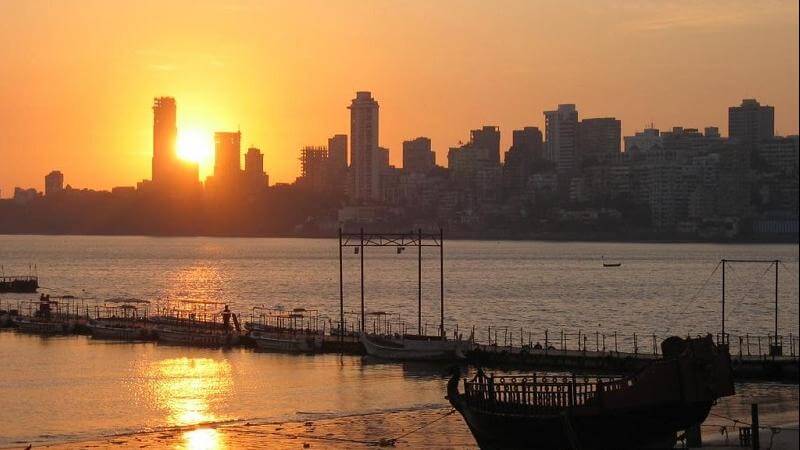 Start your day with a breakfast in Café Mondegar
Nothing beats the charm of old Mumbai and one of the best ways to celebrate the Valentine' Day in Mumbai is by exploring its heritage places, like this one. Enjoy a hearty breakfast together at this iconic cafe and you'll have a bright start for your V-day morning!
Drive to Lonavala
One of the best places to celebrate Valentine's Day near Mumbai is Lonavala. Start earl, go to Lonavala to see a lovely sunrise- also beat the traffic! Walk around its bountiful hills and binge of fresh Chikki together. Enjoy the slightly cold February weather of Lonavala and enjoy the short break away from city shor!
Take a Walk at Juhu Beach
More often than not, we forget that Mumbai is a beah city. Thanks to its super crowded beaches, finding a peaceful romantic time on the beaches of Mumbai is next to impossible during the daytime. Hence. go to the Juhu beach early morning when there are just few joggers on the beach. Take a vow to walk together all your life by starting with a walk at Juhu Beach.
Start on a Sweet Note
If you and your partner have a sweet-tooth, what better than to start your day on sweet note! Have a sweet beginning to your day with Pancakes at the Salt Water Café. Choose from the variety of toppings and finish off the early breakfast with your favorite cup of coffee!
Go Hiking
Spending time togther in the proximity of nature is excellent for a budding relationship. IGo for a hike together, we suggest Rajmachi or Korigad Fort where you can spend tranquil times in the lap of nature, listen to the sound of birds and admire the raw beauty of the sky as the sun rises!
---
What to do in Valentine's Morning in Mumbai: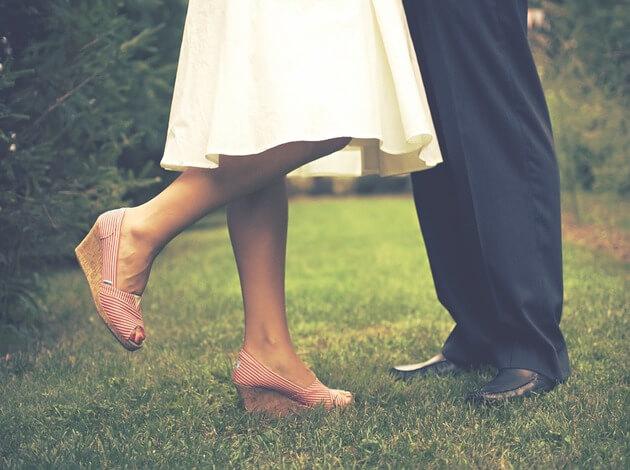 Watch a Romantic Movie
There are few movies that romantic people can watch over and over again. DDLJ is one of the top movies in the list of my personal favorite and continues to be one of the most epic romantic bollywood movies of all times. What better way to celebrate Valentine's Day in Mumbai than watching DDLJ! Catch a show of DDLJ at Maratha Mandir- 11:00 am show. Nothing spells love like Raj and Simran!
Shop and Splurge
Make someone else lucky too by being the first customers and spoiling your girl with little accessories from Colaba Causeway! Shop Valentine's Day gifts for girlfriend of yours and she'll be more than happy!
---
What to do in Valentine's Afternoon in Mumbai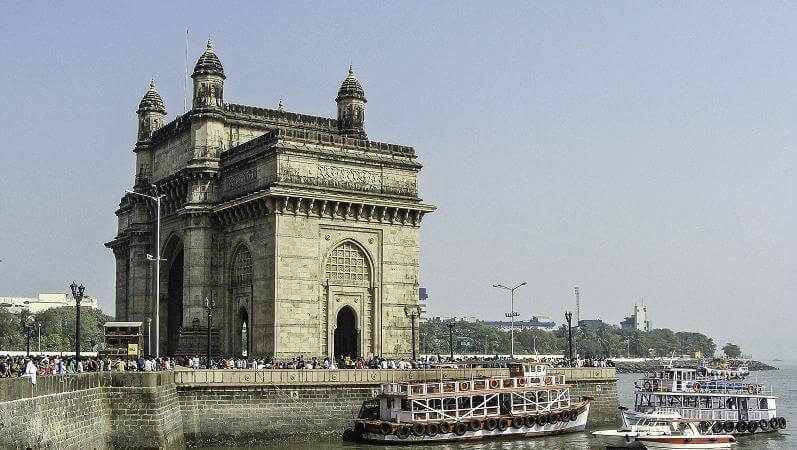 Relish a Classic Brunch
One of the best ways to celebrate Valentine's Day in Mumbai is by going out for a laid-back, lunch. Go for a lavish brunch to Lotus Café, JW Marriott!
Share an Ice-cream
How about a desert after the hearty brunch? Beat the heat and continue the sweet streak with ice cream at Bachelorr's!
Indulge into Retail Therapy
Spoil the hell out of your valentine- with some crazy splurging at Palladium! Famous for its retail outlets that are every shoppper's dream, this is one of the best places to go in Mumbai with girlfriend.
Drink-up!
The city of Mumbai is dotted with plenty of interesting places that serve booze, in style. Go for some serious love exchange over drinks at Bar Stock Exchange, BKC.
Couple's Massage
One of the best Valentine's Day Gifting ideas is gifting a massage appointment! Gift each other a couple's massage at the couple's suite at Four Season's Hotel. Go for a relaxing foot spa to Sukho Thai. The foot nerves are very helpful..if you know what we mean!
---
What to do on Valentine's Evening in Mumbai: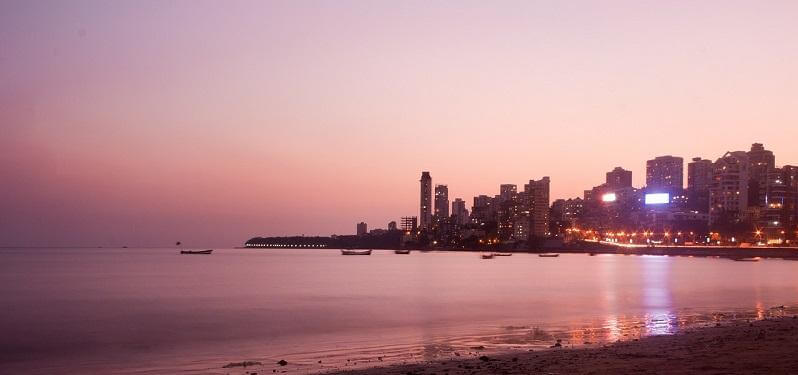 Watch the Waves Splash at Marine Drive
Do the clichéd photo-shoot at Marine Drive! Easily, one of the best places to go in Mumbai for Valentine's Day!
Binge on Baked Goodies
Flow with the red today, eat red velvet cake at Theobroma. Do a love deed for your friends and family too. Pack brownies and send out with a card from your name.
Light a Candle at Mount Mary's
Proclaim your love together! Llight up each other's day with a couple shaped candle and put it in Mount Mary's, Bandra.
Go for a Yacht-Party
If you are a party couple, Mumbai is the place to be! Replete with outstanding nightlife and party scenes, Valentine's Day Celebration in Mumbai is spectacular. Be one of the ten couples to go for the ELITE Yacht Party at Arabian Sea. You are already lucky enough to have your significant other..but just get luckier!
Catch a Comedy Show
A couple that laughs together, stays together (said no one! but why not!). You make her laugh, she makes you laugh. Both of you should continue this streak by catching a show at Canvas Laugh Factory.
---
End the Valentine's Day in Mumbai here: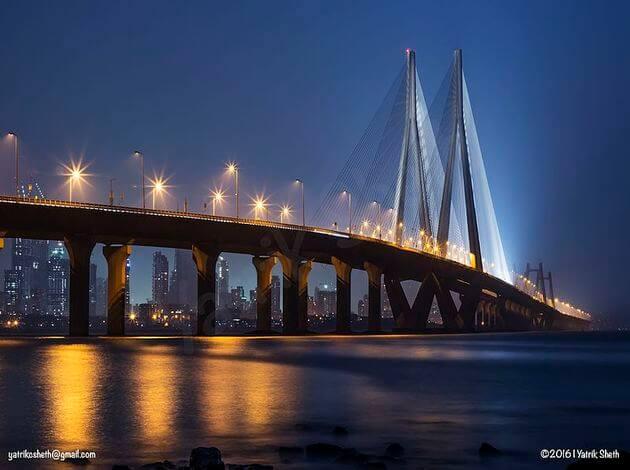 PC: Wikimedia
Have a Luxurious Dinner
There are uncountable fancy restaurants in Mumbai that serve a romantic meal in style. Go for a fancy 7-course meal at Zodiac Grill, Taj Mahal Palace. Or Enjoy a roof-top dinner at Asilo, The St Regis.
Drive over the Bandra Worli Sea link
This is, without a doubt, one of the most spectacular as well as romantic places in Mumbai! Take a ride over the Sea Link and settle down gazing at the pretty city lights and splashing waves as the day nears to an end.
Catch a Late-night Show
If outdoors is not your thing, head indoors! Catch a movie at PVR, Recliners and all that jazz!
Satiate your Mid-night Cravings
It's midnight and you are hungry! Heas to Bade Miya's for some best midnight snacks (or meals, if you wish). Binge om melt-in-mouth delicacies and satiate your meat cravings!
Do not forget the red balloons or red flowers- your only chance to get away with cheesy is on Valentine's!
Let us know what you did this valentine's..even if it was as simple as sitting and watching movies at home eating pop-corn!
You may also like:
14 Exotic Ice Creams That You Must Try in Mumbai
10 Things About Mumbai We Openly Hate But Secretly Love