15 Bollywood Travel Movies That Will Inspire You To Go On A Voyage!
* Disclosure: This post may contain affiliate links, which means we may receive a commission if you click a link and book something (there is never any extra cost to you for using these links).
There are movies that make you laugh till your sides hurt and movies that make you cry buckets. There are movies that bore you to death and movies that make you question your sanity. There are also many movies that make you shudder in the darkness of the night. And then there are bollywood travel movies that just inspire you to stop everything you are doing and jet-set-go!
1. Dil Chahta Hai - Best hindi movie on travelling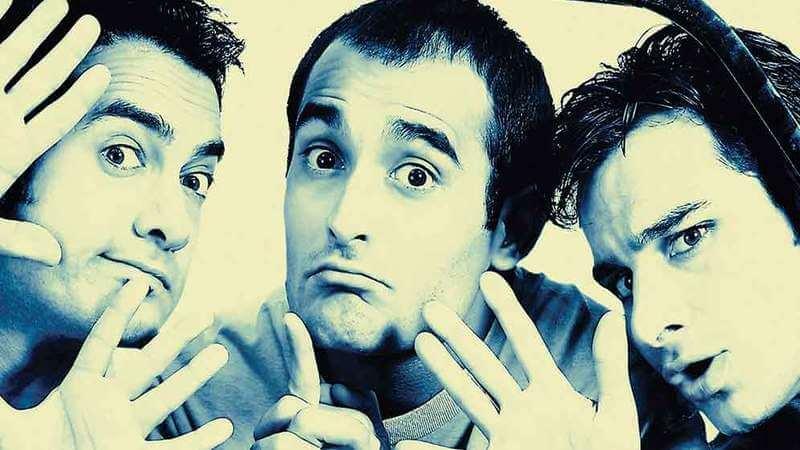 Image Source: excelmovies.com
A cult movie, Dil Chahta Hai makes you fall in love with the rustic charm of Goa. It makes you realize that Goa is actually more than just a party destination. Beautifully shot, it also makes you want to head over to Sydney immediately!
Want to Know more about Goa? Off beat things to do in Goa at night
2. Jab We Met - Best road trip movie

Image Source: Wikipedia.org
Jab We Met gave us an ultimate roadtrip song- 'hum jo chalane lage, chalane lage hain yeh raaste...' This romantic comedy starring Kareena Kapoor Khan and Shahid Kapur was shot across north India. It made us all fall in love with Ratlam ki galiyaan, it made us want to eat ganna in Bhatinda and the way Manali was depicted in the movie, it made us fall in love with the idea of love itself.
Update your songs playlist for your next roadtrip: Best Hindi Travel Songs from Bollywood
Inspired Enough?
Don't keep your holiday plan waiting. Be it roadtrip with your close friends or a romantic getaway, plan it well with TripHobo's itinerary planner.
3. Dilwale Dulhaniya Le Jayenge - Most romantic travel movie

Image Source: Youtube.com
I was 8 years old when I saw this movie. The idea of going on a roadtrip across Europe with my gang of girls fascinated me so much that it became my life mission. I did fulfil this wish 18 years later but I did not end up falling in love with a handsome stranger the way Simran did! DDLJ took us on a romantic trip across Europe and Punjab.
4. Yeh Jawaani Hai Deewani - Best of bollywood travel movies

Image Source: dharma-production.com
Naina and Bunny took us through some fascinating locales in the movie Yeh Jawaani Hai Deewani. From the snow capped Himalayas to the picturesque alleys of Europe to the lavish palaces of Udaipur, the movie was shot beautifully.
5. Bombay To Goa - All time favorite travel film

Image Source: Youtube.com
A bus journey from Bombay to Goa, a movie plot full of thrills, twists and turns and a talented cast equals one of the best travel movies of all times.
6. Zindagi Na Milegi Dobara - Movie that inspire you to travel

Image Source: Youtube.com
Zindagi Na Milegi Dobara took us on a breathtaking journey across Spain. The complexities of the characters, the demons they are fighting and the way they discover themselves on their Spanish escapade form the crux of the movie. After watching the movie, I was completely inspired by Laila (Katrina Kaif's character). This woman is independent, speaks her mind and lives life to the fullest. It is one of the best hindi movies that inspire you to travel!
Planning a trip to Spain? Create your itinerary using our smart trip planner.
7. Queen - Movie that make you want to travel

Image Source: phantoms.in
The movie Queen is a personal favourite. I watched it during a time in my life when my confidence level was at an all time low. Through the romantic avenues of Paris and wacky and quirky streets of Amsterdam, the journey of Rani's metamorphosis from a naive girl to an independent woman is tear-jerkingly inspiring. So girls, what are you waiting for? Pack your bags and go on an all girls trip!
Planning for an all girls trip? Here Are Cool Places You Can Explore With Your Girl Gang!
8. Bajrangi Bhaijaan - An inspiring tale

Image Source: Youtube.com
Bajrangi Bhaijaan did what very few films could achieve- it brought India and Pakistan closer. It gave an insider's perspective of Pakistan along with showing us the beauty of the nation. When Bajrangi sets off on a journey from Delhi to drop a mute Munni at her village in Pakistan, we all wondered how he would be able to do it. And when he does succeed, we all cried and clapped in joy.
9. Anjaana Anjaani - Journey across the world

Image Source: Wikipedia.org
A charming movie, the protagonists (played by Priyanka Chopra and Ranbir Kapoor) in Anjaana Anjaani decide to end their lives on the last day of the year. Before doing so however, they intend on fulfilling all their dreams and this leads to an epic journey across Las Vegas, New York, San Francisco, Thailand and Malaysia. If you haven't watched it, do check it out, the traveller in you will love it.
Planning a trip to the USA? Book your accommodation using our hotel booking feature.
10. Nau Do Gyarah - Best travel movie of all time

Image Source: Youtube.com
Released in 1957, Nau Do Gyarah is a romantic comedy drama movie starring Dev Anand and Kalpana Kartik. A man travelling from his town to Bombay, a rickety truck, a runaway bride disguised as a Sikh boy- the movie has all the components of a perfect entertainer.
11. Tamasha - Romance on a vacation

Image Source: Youtube.com
If the idea of finding romance on a vacation intrigues you, you have to watch Tamasha. Filmed across Corsica, the movie will make you fall in love with this French island.
12. Chalo Dilli - For the Fun of travelling

Image Source: Youtube.com
What happens when two people with completely opposite personalities are forced to travel together? An eventful and hilarious journey takes place from Jaipur to Delhi ofcourse! This gem of a movie is a must watch for people with a wanderlust.
13. Dil Dhadakne Do - Vacation with family

Image Source: Youtube.com
The antics of a dysfunctional family aboard a 10 day cruise across the Mediterranean Sea had us in laughter splits. All through the journey, we get beautiful glimpses of Turkey.
14. London Paris New York - Beautiful bollywood travel movie

Image Source: Youtube.com
London Paris New York is a love story spread across 3 nations. The movie takes you on a journey through three of the most beautiful cities in the world- London, Paris and New York. The essence of each of the city is so beautifully captured by the director that you can't help but pack your bags and leave on a romantic escapade to one or all of these locations!
15. Piku - Must watch road trip movie

Image Source: Youtube.com
A comedy drama film, Piku explored the nuances of a father-daughter relationship during a roadtrip from Delhi to Kolkata when Bhashkor (Amitabh Bachchan's character) refuses to travel by rail or air. The beautiful way in which Kolkata is depicted in the movie when Bhashkor explores it on a bicycle will make you want to visit the City of Joy as soon as possible.
Every time I watch a well made movie, it inspires me- to travel, to discover myself, to take a journey of a lifetime. I recently watched Mr. and Mrs. Iyer again. It is such a beautiful movie having a heart warming storyline with the backdrop of travel. Which bollywood movies on travelling did you watch that inspired you to go on a journey of a lifetime?
You might also like reading:
10 Beautiful Villages Shown In Bollywood Films That Must Be Visited Soon
Indian Educational Institutions Where Bollywood Movies Have Been Shot
15 Bollywood Celeb Couples And Their Spectacular Honeymoon Destinations!
Hindi songs playlist that must be on your roadtrip