Bosnia And Herzegovina Travel Guide
* Disclosure: This post may contain affiliate links, which means we may receive a commission if you click a link and book something (there is never any extra cost to you for using these links).
Unexplored paths lead to undiscovered treasures.
When it comes to travelling, the above quote holds true. And it could not be truer than when it comes to Bosnia and Herzegovina. One of the last undiscovered regions of the Southern Alps, Bosnia and Herzegovina is a beautiful nation with untouched nature, picturesque countryside and is a hikers paradise. Awe inspiring and blindingly beautiful, the country is situated in southern Europe and is bordered by Croatia and Serbia.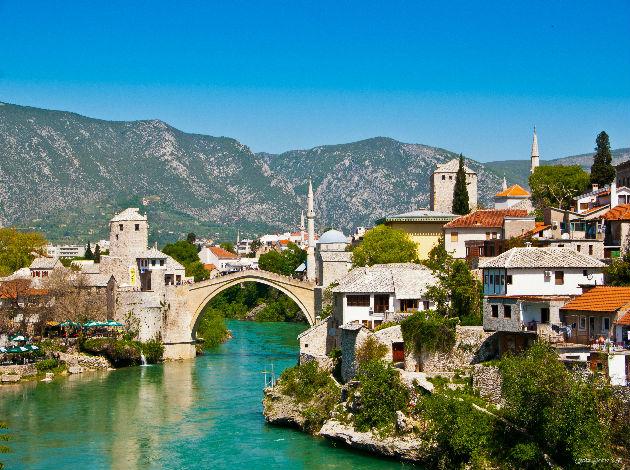 Having a troubled history, Bosnia and Herzegovina has now fully recovered from a devastating three-year long war which took place in the early 1990s. This was accompanied by the break-up of Yugoslavia. Today, the country warmly extends its hand to visitors and offers many places and sights worth exploring. The best time to visit this hospitable country is during the summers, from the month of May to September. Having two types of climates- Continental and Mediterranean, there is never a bad time to visit Bosnia and Herzegovina!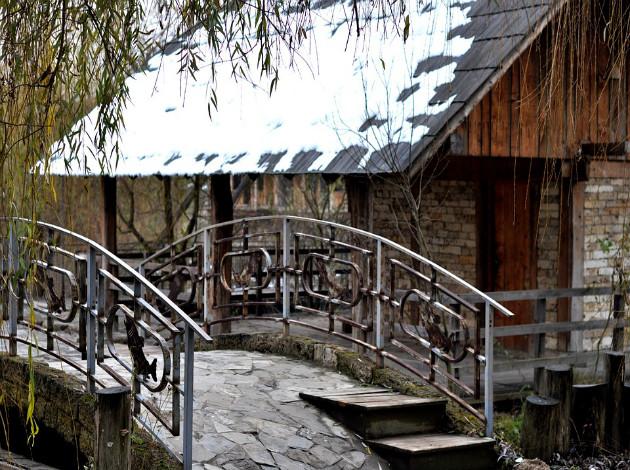 Not for a tourist, more for a traveller, Bosnia and Herzegovina is an ideal place for the active explorer. You wont be lying around on pristine beaches and you wont be visiting a lot of museums and art galleries on your Bosnia and Herzegovina trip! Instead, you will be stepping into wonderland and will be discovering the countrys wilderness and its history. Whitewater rafting is a passionate adventure sport and has unofficially become a national pastime for the denizens! And why not, with mighty and plummeting rivers such as Una in the Northwest, Neretva in Herzegovina, the Trebiat River in Bosnia and the Tara River near Sutjeska National Park flowing through the region.
For hikers and trekkers, the central Dinaric Alps are a paradise. The range of diverse landscapes that adventure junkies can scale and conquer will amaze you. And the perfect place for skiers is the Jahorina and Bjelasnica Mountains. In the year 1984, these mountains were host to the Winter Olympics. Visit Bosnia and Herzegovina and discover southeast Europes most exciting ski destination! But, if you are not an outdoorsy person or an adventure enthusiast, the country still has a lot to offer. From the historical and architecturally stunning Stari Most bridge to the cultural centre and old bazaar of BaÄarija to the Gazi Husrev-bey Mosque in the city of Sarajevo to the 15th-century Tvrdo Monastery situated near the city of Trebinje, the wanderer in you will not be disappointed by the tourist attractions.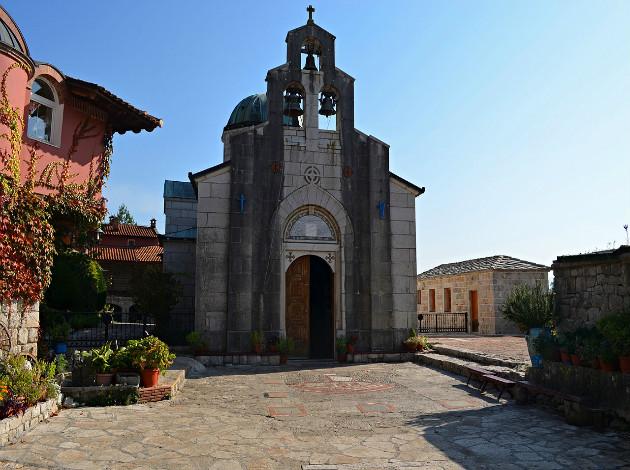 The name Bosnia is derived from the Bosna River which cuts through the region whereas Herzegovina derived its name from the word Herceg, the duke who ruled the southern part of the region until the Ottoman invasion. The people of this rugged region are very passionate about their food. They take their eating and drinking very seriously! Traditional dishes are very filling and hearty and are mostly meat based. Bosnian food has an influence of Turkish and Eastern European cuisine. Some dishes you must try while in Bosnia and Herzegovina are the Bosanski Ionac (cabbage and meat stew), the Cevapcici (lamb sausages) along with somun (flat bread), the Burek and Pida (layered cheese or meat pies), the Baklava (Turkish pastry layered with nuts and honey) and the Tufahije (apple cake). To quench your thirst, sip on some refreshing Kefir (yogurt drink).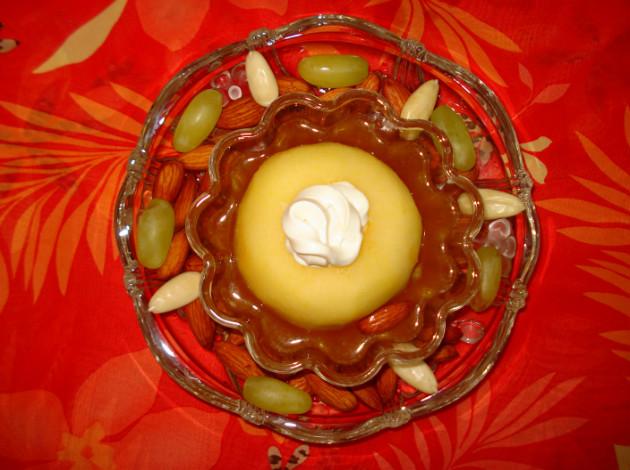 Bosnia and Herzegovina is a charming place with a fascinating history. A place where eastern and western civilizations met long ago, clashed over their differences, ultimately accepted each others faith and strived for a peaceful existence.
Although sort of triangular, Bosnia and Herzegovinas inhabitants fondly claim that it is a heart shaped land. A heart shaped land, in the heart of Europe, with people having big hearts.