12 British Food That Americans Fail To Understand
* Disclosure: This post may contain affiliate links, which means we may receive a commission if you click a link and book something (there is never any extra cost to you for using these links).
There is a certain fascination that Britain holds for Americans. They are always drawn by the way this country represents some of the most powerful traditions, an ancient culture and definitely a royalty whose annals go back to thousands of years. The same can be said for food as well. Americans who visit Britain are always charmed by the kind of delicacies that this nation has to offer to them. However, there are some of the dishes that they simply can't understand to make a sense out of them. Here are 12 such food preparations across Britain, both regional and commonplace that might just come across as uncanny to them. But then, there is definitely a charm that definitely defines something that is not easily understood:
1. Black Pudding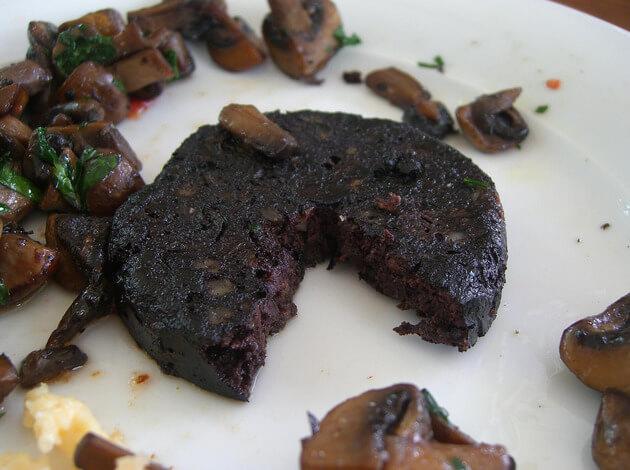 PC: Alpha/Flickr
For those who haven't heard or been to this dish will find it awkward at first! And that is what Americans also do. Black pudding is a traditional dish eaten in England, Scotland, Ireland, and, under other names. It is simply congealed pig's or cow's blood, mixed with oatmeal or breadcrumbs as a binder, flavored with spices and onions, and stuffed into a casing.
2. Crappit Heids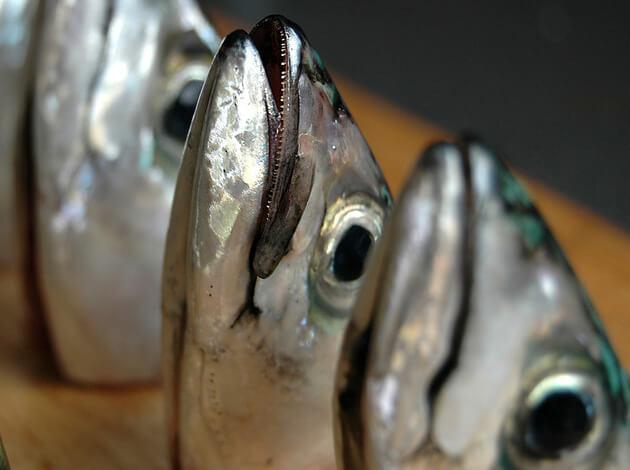 Crappit heid is a traditional Scots fish course. In Gaelic it is known as ceann-cropaig. Its origins can be traced to the fishing communities of the North, Hebrides and North-Eastern Scotland in the eighteenth century. In a time when money was scarce, the more expensive fillets of fish, such as cod or haddock would be sold to market but the offal and less attractive parts were retained by the fisherfolk for the pot.
3. Haggis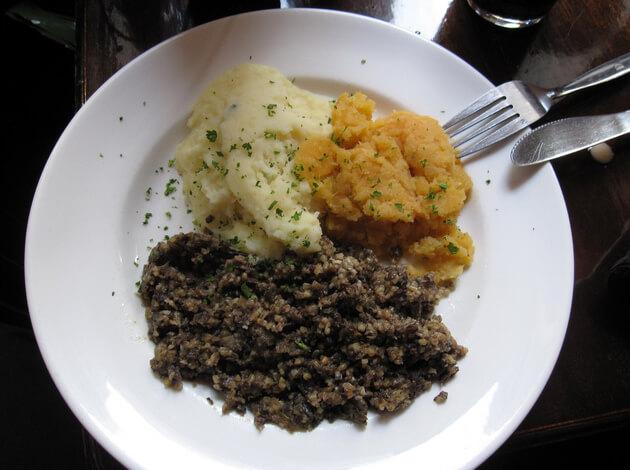 Haggis was actually banned in America. This classic Scottish dish, also popular in northern England, is a sort of coarse pté or sausage made from sheep organs like heart, lungs, and liver, which can often put off Americans not used to the idea. he offal is then mixed with oatmeal, suet, and seasonings, and the mixture is traditionally boiled inside a sheep's stomach
4. Laver bread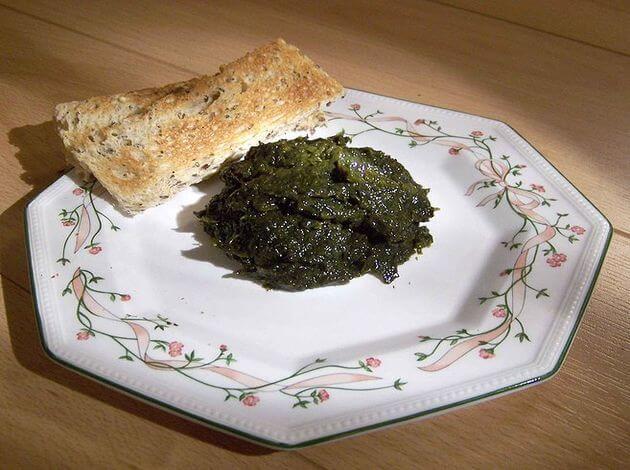 Might be too unappetizing to look at first to Americans! Laver bread is actually a Welsh term for boiled and pulped seaweed. The dish is also referred to as 'Welsh Caviar', though as seaweed is available for free on most beaches laver bread is a bit cheaper than it's more expensive lookalike.
Why not plan a trip to United Kingdom with Triphobo's Trip Planner?
5. Marmite
Too strong for Americans? A brown, sticky spread from yeast extract with a potent flavor, Marmite is either beloved or abhorred by British, a fact reflected in the company's slogan, "Love it or hate it." The taste is unique and exceptionally salty;
6. Pasty Barm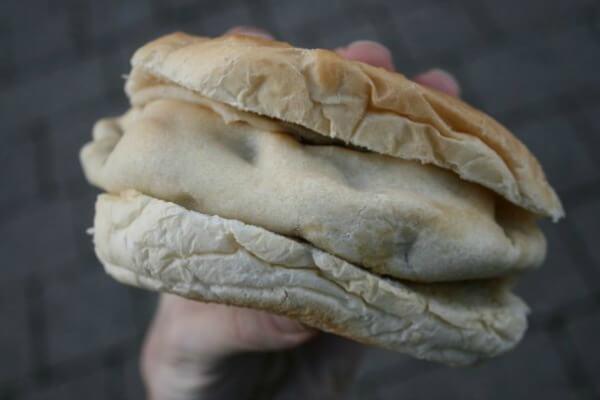 The very name itself sounds difficult to understand to Americans. This carb-heavy delicacy is native to Bolton in Greater Manchester and features a buttered bread roll with a meat and potato pasty in the middle.
7. Stargazy pie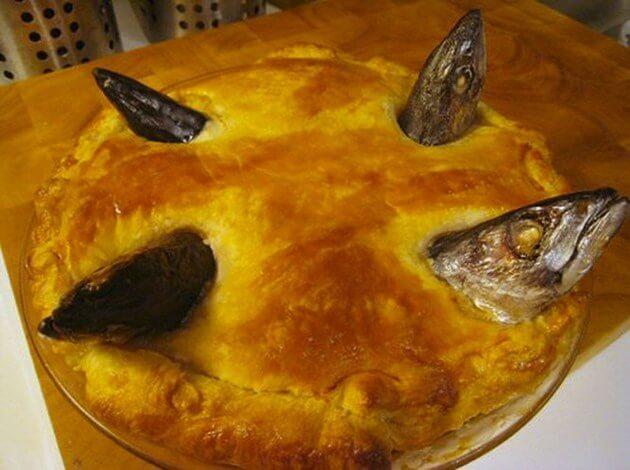 Sardine heads, eyes and faces coming out of pie. Might be too unappealing for Americans! Stargazy pie is an unusual Cornish dish. The pie features whole pilchards covered in a pastry crust which is then cut to allow the fish heads to poke out. Who would like to have a meal that's starting back at them?
8. Chip butty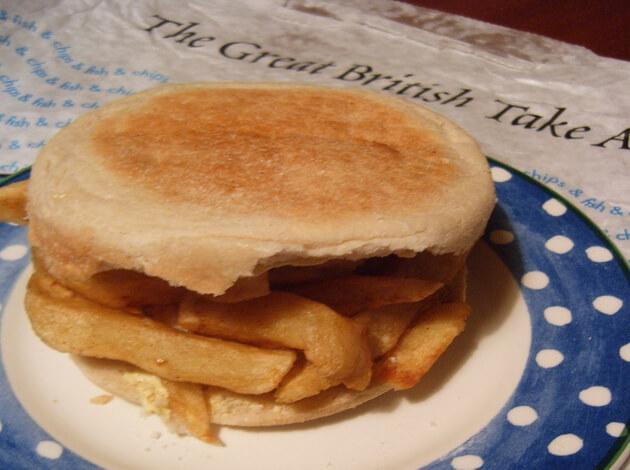 Good chip butties have a soft, white roll and a slathering of cold butter which is sensational against hot, crunchy chips straight from the fryer. I like to think of it as an orchestra of flavours and textures tinkering with the senses of symphony. If you're making it with brown bread and oven chips, you're doing it wrong.
9. Jellied eels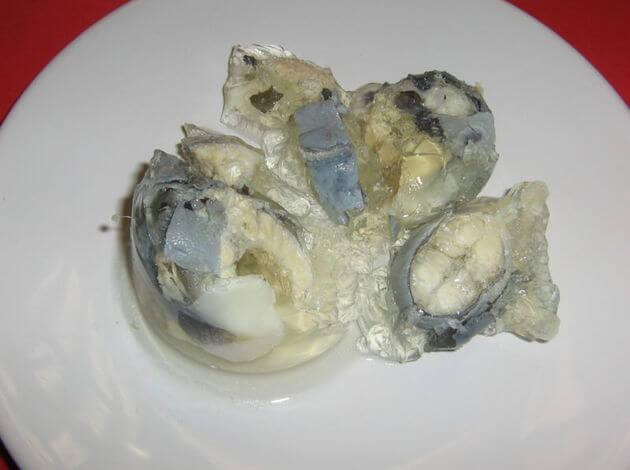 The name alone stacks the odds against it in this day and age, but this London-born dish, along with partners-in-crime pie and mash, is among the most historic to survive in the city todayand it actually tastes good. The eels, boiled and then set in their own gelatin, are traditionally a street food eaten from a bowl and sprinkled with hot chile vinegar.
10. Parmo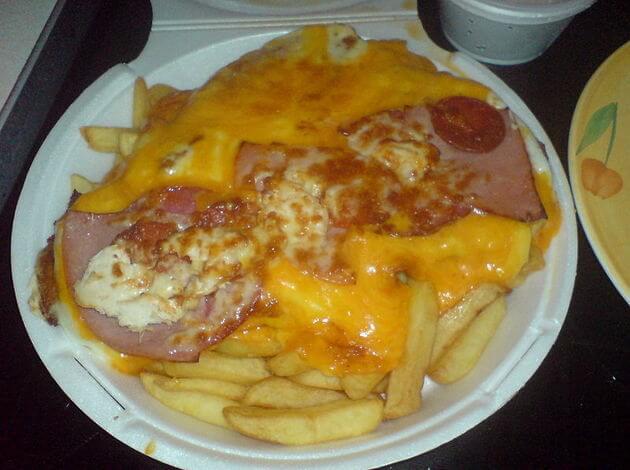 PC: Wikipedia.org
This gloopy-looking concoction is a parmo: a takeaway dish popular in the North East of England. It consists of a large, deep fried flattened chicken breast topped with a white Béchamel sauce and about half a block of cheese. Each parmo averages around 2600 calories, contains 150g of fat and cures a hangover instantly.
11. Soor Plooms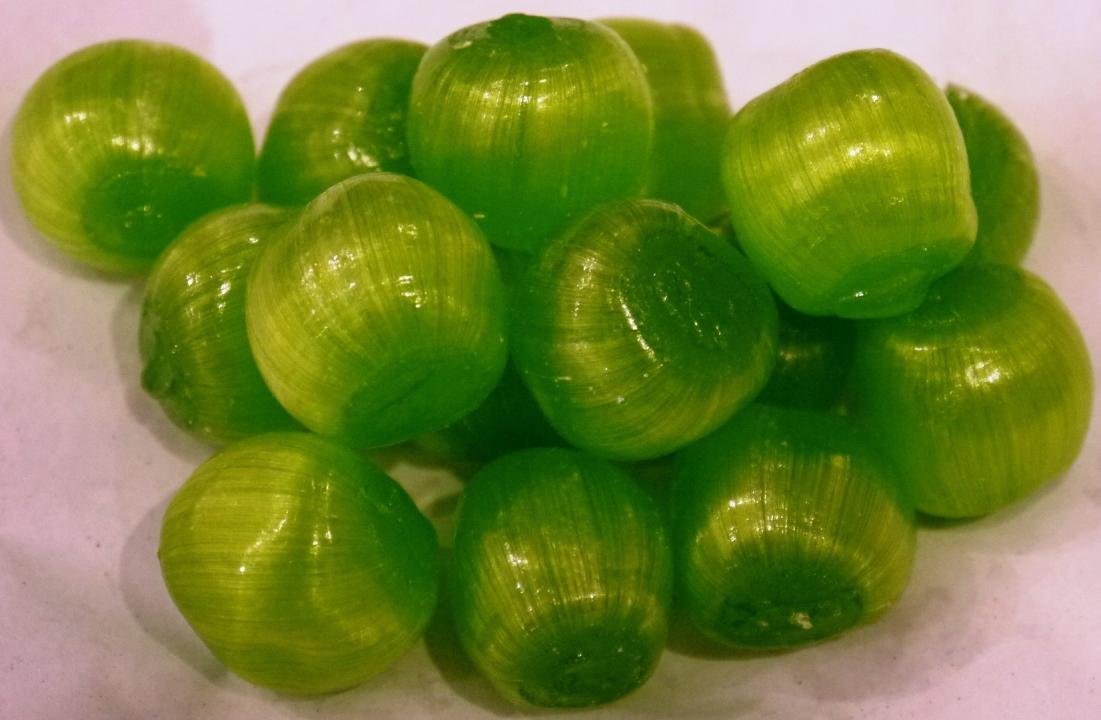 PC: sweettreatsinkeswick.co.uk
Acid-bright and acid-tasting, these Scottish boiled sweets are not for the faint-hearted.
12. Sussex Pond Pudding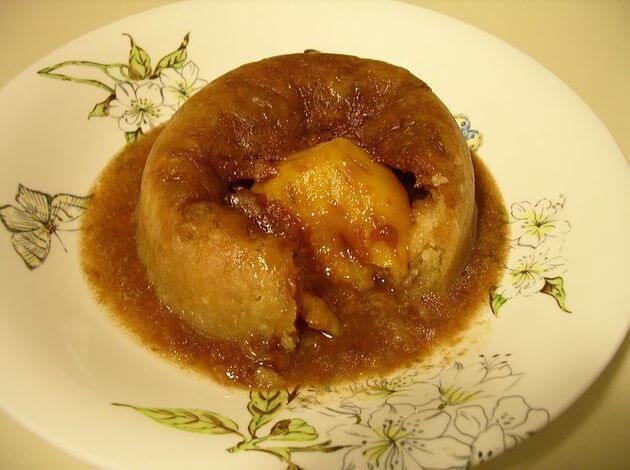 This calorific pud is made by wrapping stodgy suet pastry around a whole lemon, butter and sugar. The dish is them steamed for several hours, turning the lemon into sweet, sticky citrus goo that oozes out when the pudding is cut.
So which of these British preparations would you like to try?
You may also like to read: