Top 8 Budget Destinations Around Delhi Under 3000 Rupees
* Disclosure: This post may contain affiliate links, which means we may receive a commission if you click a link and book something (there is never any extra cost to you for using these links).
The world has been to Delhi and back. Theyve explored and enjoyed the city. The narrow lanes and the lavish streets, the bazaars and the Mughal mausoleums, the city of course has plenty to offer from a tourists point of view. You probably live there or have been there so many times that you are well acquainted with the citys attractions. You know Delhi so well that you also recognize the hidden flaws a tourist would fail to catch. Now you want an adventurous outing away from the city with one single wish in your heart- that travelling came on a college budget.
You'd be surprised to know that that's not much to ask for. Most adventurous and budget destinations around Delhi totally understand your travel needs and have planned an economic trip just for you. All you need to do next is pack up and set off.
So here are the best and affordable places to visit near Delhi:
Wagah Border Where Two Countries Meet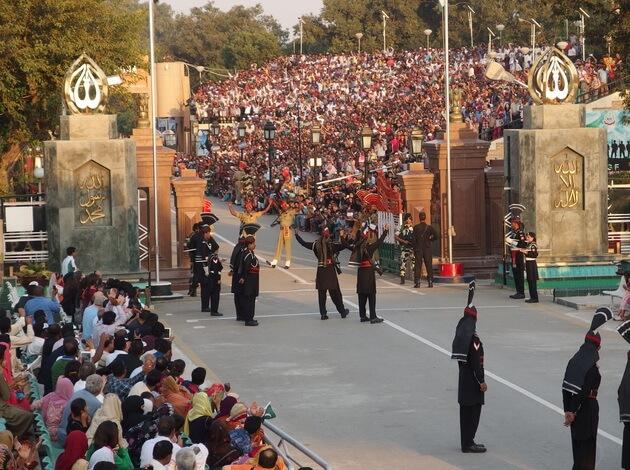 Image Source:Wikimedia Commons
Witness the Beating Retreat Ceremony and feel like you almost stepped into another country on your low-budget trip. You can make this trip your cheapest weekend getaway by choosing a bus to commute instead of a taxi and renting a guest house instead of checking into a hotel. Make sure you are at the venue between 3 pm and 4 pm so you don't miss the ceremony and are comfortably seated. After you're done, visit a few surrounding attractions and enjoy some flavorful food at a restaurant close by.
Get year around hotel deal with TripHobo Hotels. Book Now, Pay Later!
Chail A Piece of Nature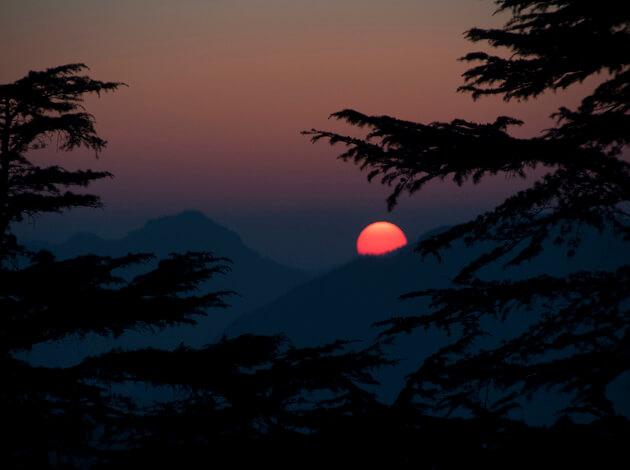 Image Source: Soumen Halder/Flickr
We've all been to or at least heard of Shimla. It is probably one of the most considered places to visit near Delhi for holidays. Think out of the box this time. Visit Chail, a petit village in the hills just about half an hour by car from Shimla. Of course it is a village and hence accommodation comes cheap. The food is fresh and cheap as well. What more can you ask for? You have fresh air, mesmerizing views, a piece of nature, budget accommodation, tasty and healthy meals and a perfect trip. Don't forget to visit the Chail palace.
Get year around hotel deal with TripHobo Hotels. Book Now, Pay Later!
Also Check : 14 Offbeat Best Places to Visit Near Pune on Weekends
Pushkar and Ajmer Its All about Peace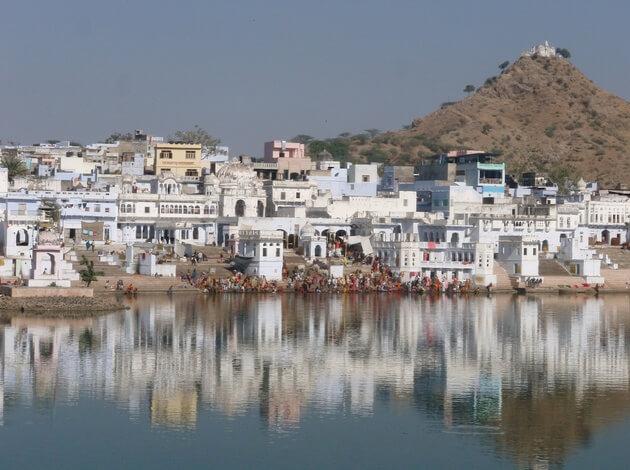 Image Source:Wikimedia Commons
Get away from the hustle and bustle of your city and sway to the land of peace and tranquility. I'm clubbing Pushkar and Ajmer because you cannot miss the breathtaking journey between both these destinations. The Lake and Brahma Temple are major highlights you should visit of a trip to Pushkar. Use the rest of the day to explore the rest of this gorgeous place and spend the night in Ajmer. This trip will serve as a medicine to the mind especially if you otherwise follow a hectic and busy routine.
Get year around hotel deal with TripHobo Hotels. Book Now, Pay Later!
Ramnagar A Trip in the Woods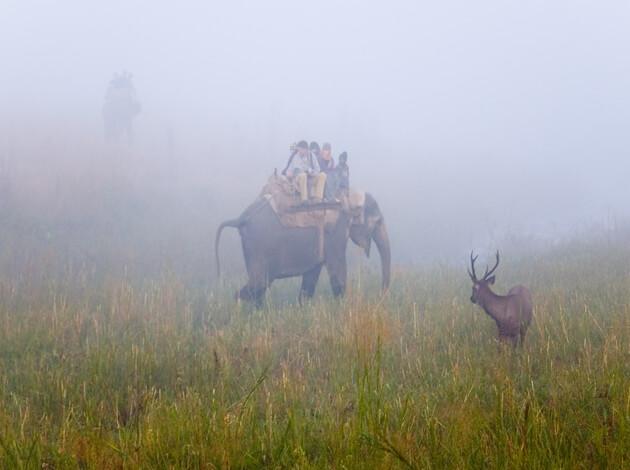 Image Source: Wikimedia Commons
If nature and wildlife interests you, Ramnagar is your holiday solution. Here you have a forest safari at the Jim Corbett National Park. The foothills of the Himalayas are ideal for bird watching. On a budget trip, check into a decent hotel instead of the luxurious forest resorts. This trip would be a blend of nature and adventure at a low cost.
Get year around hotel deal with TripHobo Hotels. Book Now, Pay Later!
Book Now

Also Check: 6 Weekend Getaways From Chennai
Barog - A Hidden Gem near Delhi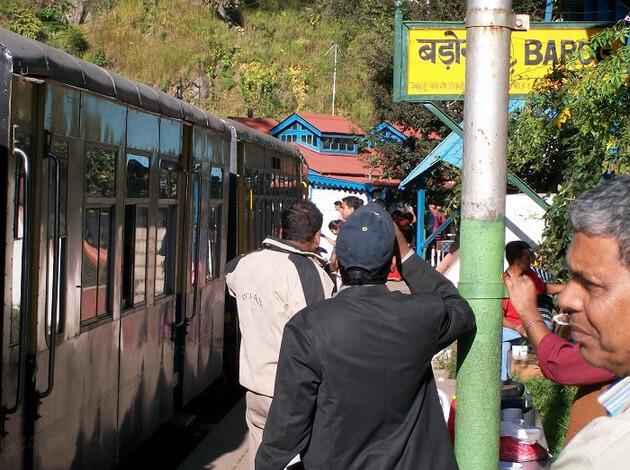 Image Source: Abdul Razzak/Flickr
This destination is a small village an hour before Shimla and 60km from Chandigarh. The highlight of this destination is the rail route. This is one of the most attractive railway lines around the area with the longest tunnel. Theres an abandoned tunnel that is obsolete now, above the station. You could hike to the tunnel on a visit here as well. The village was once used as a mere stop over, but today it is an exciting holiday attraction with mesmerizing views of the valley, pine trees, great climate and more. The hotels here are pocket friendly and so are the restaurants.
Get year around hotel deal with TripHobo Hotels. Book Now, Pay Later!
Plan on the go with TripHobo's itinerary planner!!
You may also read - How to Plan a Vacation on a Budget
Nainital A Mesmerizing Lakeland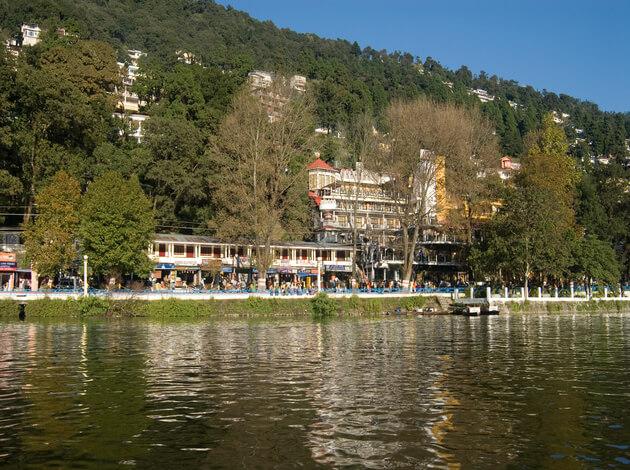 Image Source: Wikimedia Commons
The budget is naturally low when its a holiday on the hills and Nainital is a blend of hills and lakes. You could choose to trek here or spend some romantic time with your spouse by the water. There's Snow View peak and Tiffin top from where you can enjoy the beauty of the city from a birds eye view. The hotels here are pretty cheap here and hence you can gift yourself a budget stay amidst this naturally beautiful location.
Get year around hotel deal with TripHobo Hotels. Book Now, Pay Later!
Agra A Wonder in Your Pocket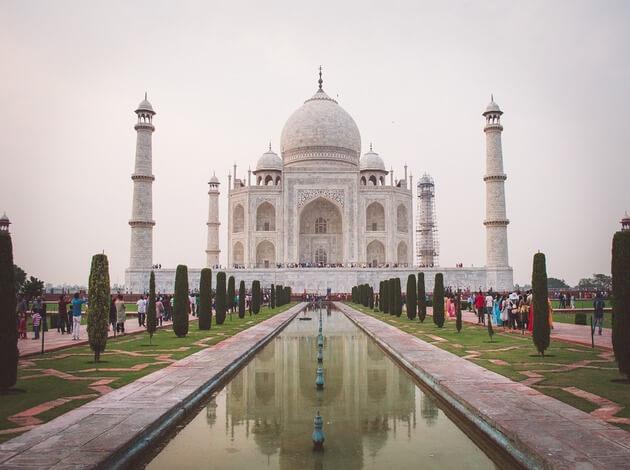 Image Source: pixabay.com
Ever dreamt you'd be witnessing a wonder of the world on a budget trip? Agra makes this possible. A Delhi to Agra trip can come cheaper than a cheese burst pizza. Visit the Taj Mahal, the Agra Fort, Mehtab Bagh and many other touristy places in the city. The city has too much to explore and hence makes for a perfect weekend outing. You could grab a bite at one of the Dhabbas and choose a guest house for budget accommodation.
Get year around hotel deal with TripHobo Hotels. Book Now, Pay Later!
Book Now

You may Also like to Read: Weekend Destinations in India
Triund- The Trekking Paradise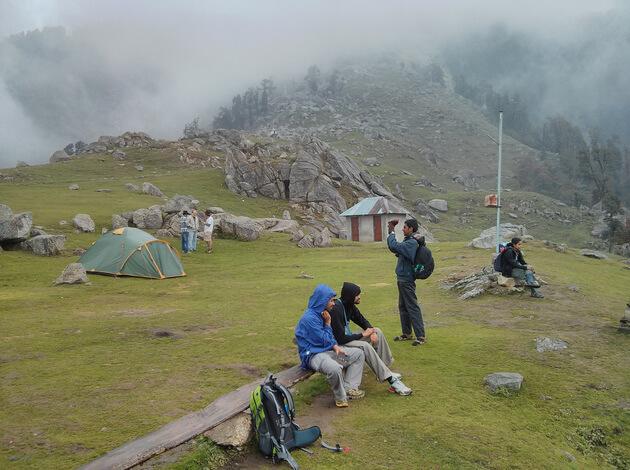 Image Source: Kiran Jonnalagadda/Flickr
Pack up and flee to the hills with comfortable shoes and plenty of water. A trek to Triund from Mcleodganj would amount to a whole 5 hours of breathtaking views and visions of the Dhauladhar Range. Set up a tent for the night and enjoy the most affordable dinner under the sky. You're saving on accommodation as your tent is sorting it out for you. Moreover, this trip will give you adventure, natural beauty, exercise and good food on a tight budget.
The aforementioned places can easily fit in a budget less than Rs. 3000. However, this budget includes travelling fare only from Delhi to any of the above destinations. So when you have so much to explore around Delhi even if you don't have a loaded wallet, where are you planning your next trip?
Get year around hotel deal with TripHobo Hotels. Book Now, Pay Later!
*fb cover pic: flickr/aloshbennett
You May Also Like To Read:
Top Ten Highway Dhabas Near Delhi