14 Affordable Beach Destinations in USA
NEHA KAPOOR
UPDATED Sep 28, 2018
148.6K Views
Beaches are an inseparable part of American landscape. They dot this vast country and render it more stunning and enamoring. A beach destination is always taken to be a costly affair in USA, however today we are going to show you the list of all those beaches in the country that are affordable and budget friendly and offer you the best solo, romantic or a family getaway.
So just take a tour of these affordable beach destinations in USA and make your weekends or holidays memorable:
1. Myrtle Beach, South Carolina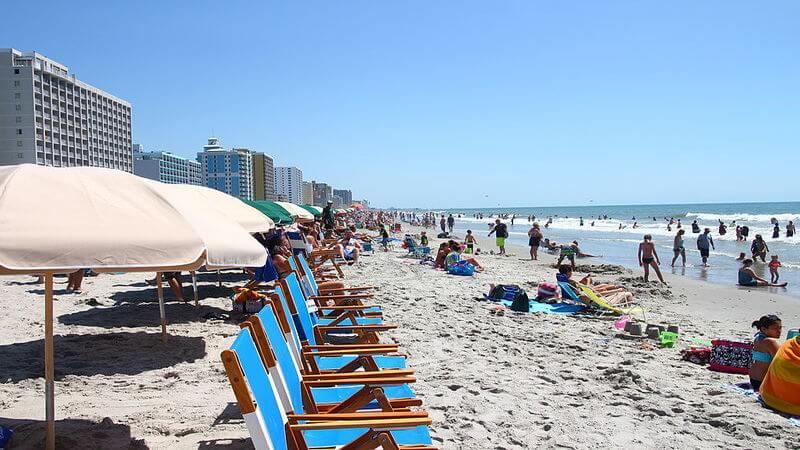 Image Source: Wikimedia Commons
The Myrtle beach is known for its dazzling nightlife and an array of activities to do that includes golf playing as well. This sandy shoreline can be visited as well as stayed in at affordable prices. This beach is also home to high-rise hotels and resorts as well as ocean front condos and vacation homes plus smaller "mom-and-pop" style motels and inns that come across as really affordable.
2. Cannon Beach, Oregon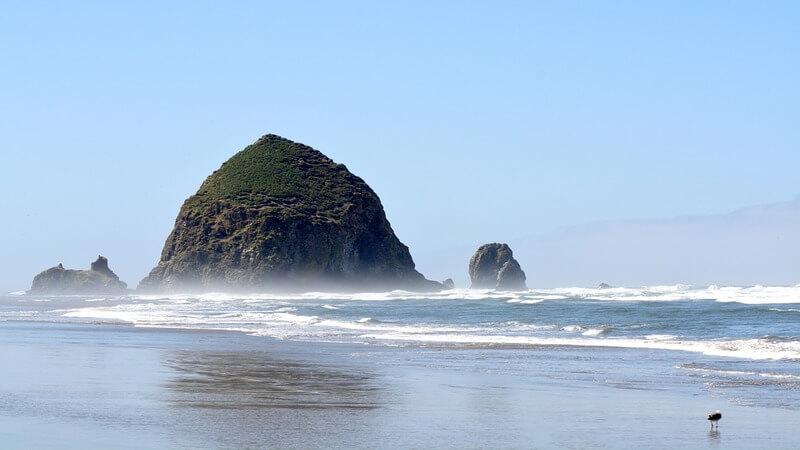 This is one of the most picturesque beaches in USA that can be experienced at really affordable prices. Its special features include: wildlife, sand castle contest and 9 miles of beautiful shoreline. Nestled in the quiet corners of Oregon, this is one beach that you can't afford to miss.
Also Read: 10 Small Cities in USA
3. Cape May, New Jersey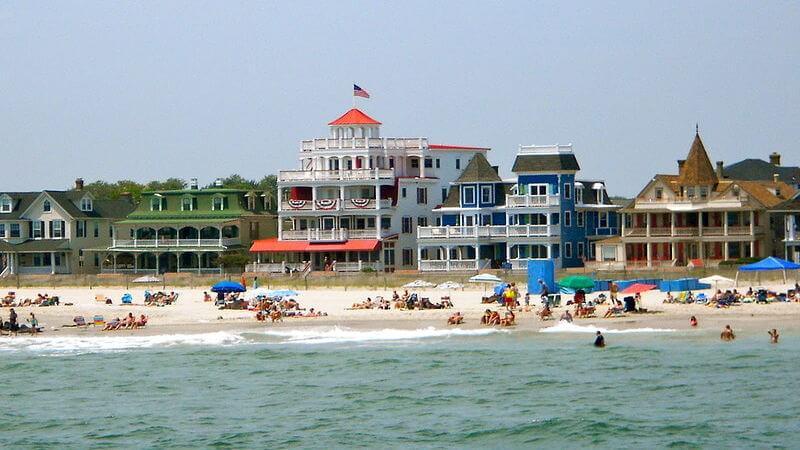 Image Source: Wikimedia Commons
What makes Cape May in New Jersey feature on this list is its line of inexpensive restaurants and bars that dot this Victorian resort beach town. Close to New York, this beach houses hotels with inexpensive rates. Activities range from parasailing and paddleboarding to brewery or lighthouse tours.
Check Out : Places to travel alone in USA
4. Virginia Beach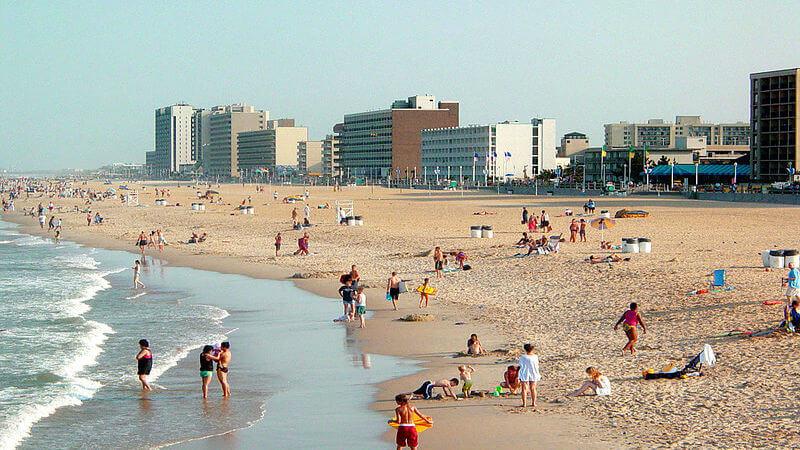 Image Source: Wikimedia Commons
Although the most visited and most popular, the Virginia beaches can still be visited at affordable costs. Thanks to the navy presence here, this beach has its share of fame that most of the beaches covet for. Some of the attractions here are: First Landing State Park, Virginia Beach Boardwalk, Virginia Aquarium and Marine Science Center, Old Cape Henry Lighthouse and much more.
Here are some more things to do in Virginia Beach
5. South Padre Island, Texas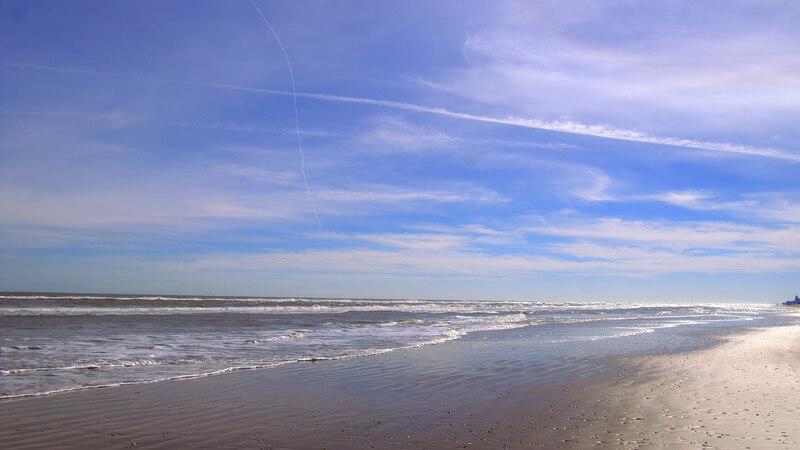 Image Source: Stuart Seeger/flickr.com
An ideal beach to visit during spring break, the South Padre is a cheap and popular destination for college students. This beach is also known for hosting a massive annual spring break shindig - complete with DJs and crowds of nearly 20,000. There is much to do for families as well such as dolphin watching, water parks, kiteboarding, sailing, and plenty of inexpensive dining lounges.
Also Read - 10 Cheapest Caribbean Islands To Visit in 2018
6. Wrightsville Beach, North Carolina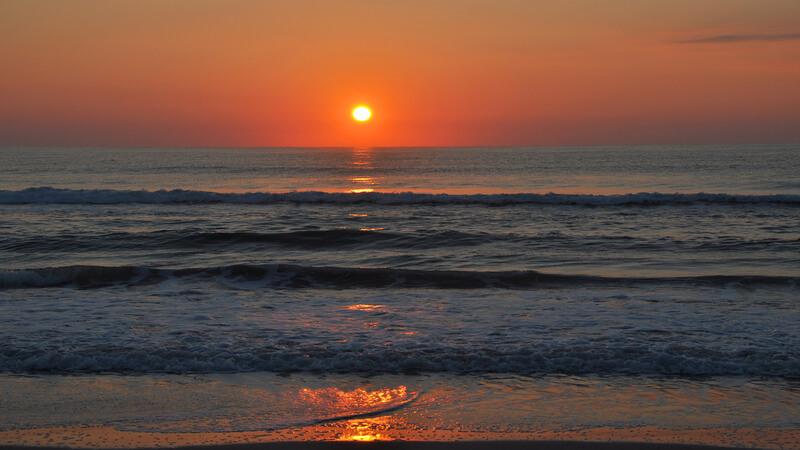 Image Source: James Willamor/flickr.com
From sun bathing on the beach to kayaking on the Intracoastal Waterway, there's plenty of ways to experience the beauty of the Wrightsville Beach. This quaint beach is only 20 minutes from Wilmington, and is known for its beautiful Crystal Pier, where visitors can fish, walk, and even practice yoga.
Also Read: Breathtaking National Parks In USA!
7. Folly Beach, South Carolina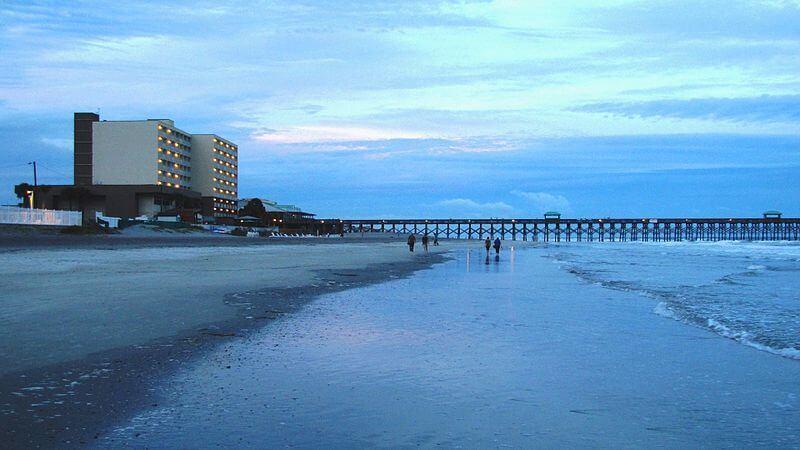 Image Source: Wikimedia Commons
Travelers arrive on the shores of Folly beach excited to spend their days deep sea fishing, venturing out on paddleboards, or joining a kayaking tour. Boat charters are another popular option, with itineraries ranging from getting an up close and personal view of the Morris Island Lighthouse to tours that aim to see dolphins in their natural environment.
For hotels in south Carolina, book with us!
8. Delray Beach, Florida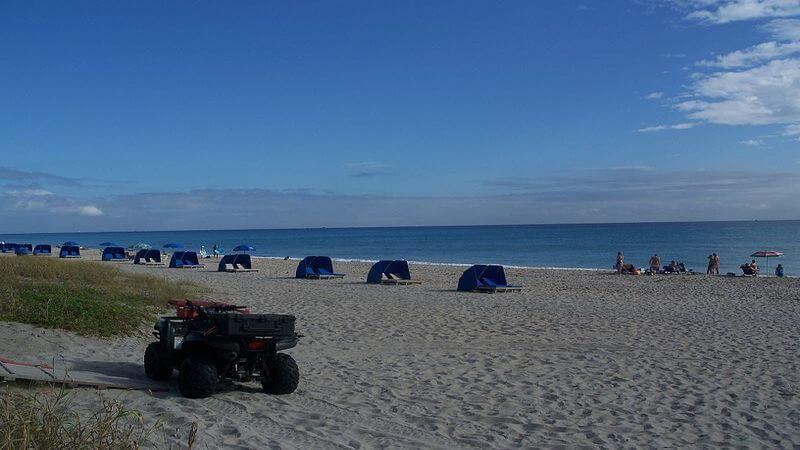 Image Source: Wikimedia Commons
Delray beach is known for its "The Avenue," where visitors can find value-friendly hotels, restaurants, and lively bars. Apart from its high entertainment quotient, this place is best swimming, surfing, diving or snorkeling activities. The presence of Japanese Gardens makes this beach even more beautiful.
Also Read: Check in to these Best Motels in the USA
9. Galveston, Texas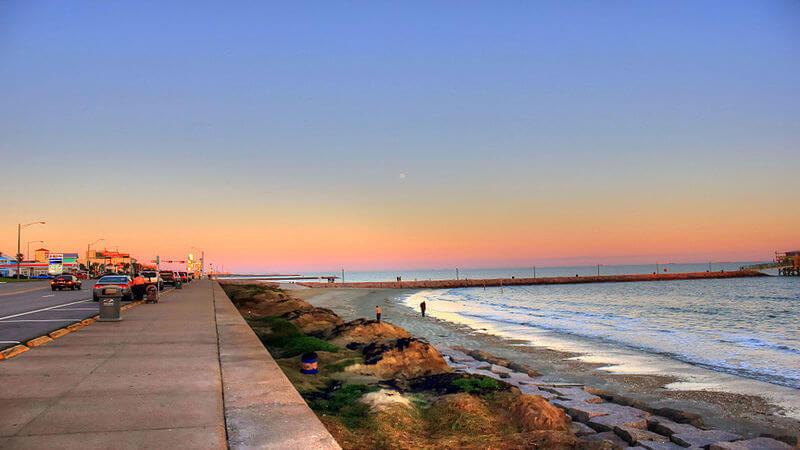 Image Source: Wikimedia Commons
This is one budget friendly beach destination especially for Houstonians who only have to drive only 45 minutes to reach it. Galveston's 32 miles of beautiful Gulf beaches allow visitors to enjoy the beautiful weather year-round. Some of the attractions here include Moody Gardens, Seawolf Park, Haak Vineyards and Winery, and, the stunning beach itself.
Also Read: Wackiest Hotels in USA You Didn't Know About
10. Pensacola, Florida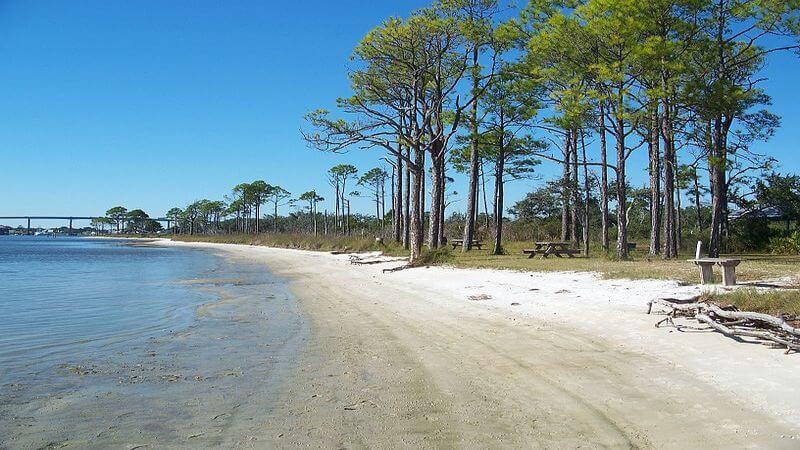 Image Source: Wikimedia Commons
Endowed with white sands and gorgeous waters, the Pensacola beaches in Florida offer a perfect escape from the humdrum of the world. This beach is affordable thanks to a number of budget friendly hotels and restaurants that line up here. Visit them between April to July and see the best of nature and entertainment. Some of the activities to do here are diving to the sunken ships, air shows by the Blue Angels, and much more. Activities are an integral part of any beach destination. Book with us for superb tours and activities to have ultimate fun in any city of the world!
11. South County, Rhode Island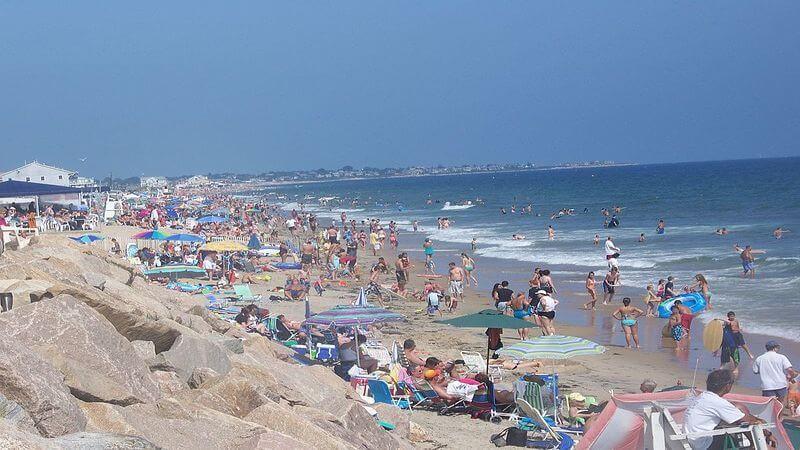 Image Source: Wikimedia Commons
South County's vacation appeal extends far beyond its sea side only. Charming villages, rolling countryside, historic sites and hundreds of acres of woodlands offer unlimited opportunities for hiking, canoeing, cycling, shopping and touring.
12. St. John, US Virgin Islands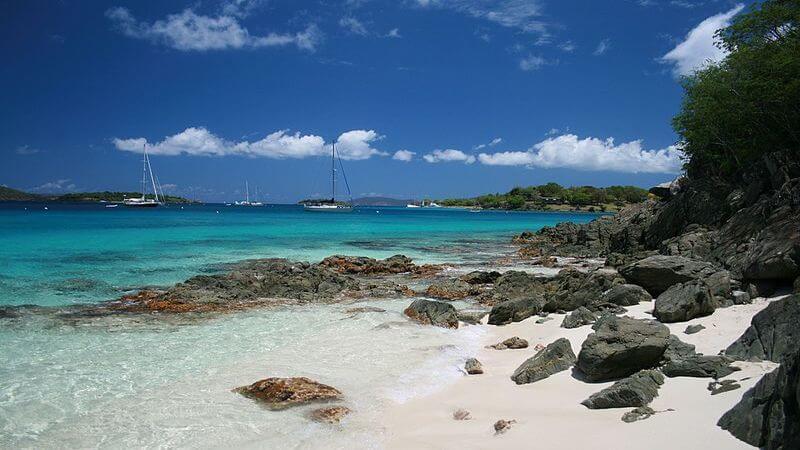 Image Source: Wikimedia Commons
What makes St. John beach in the Virgin Islands a budget friendly one is its presence of tent camps and eco-studios of Maho Bay and Estate Concordia Preserve from where you can enjoy the same stunning beaches as the moneyed crowd, but at not even half the price of it.
13. Huntington Beach, California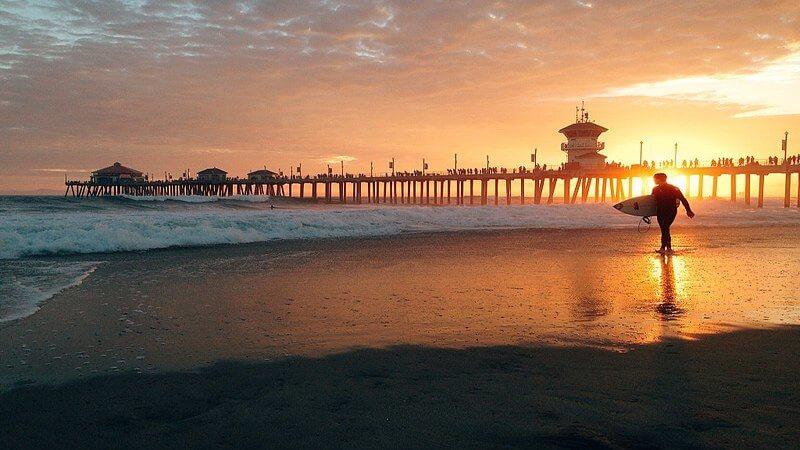 Image Source: Wikimedia Commons
Known for its beautiful beach pier, the Huntington beach has plenty of casual lodging and dining options to choose from on budget friendly holiday. One of the top beaches in California, this beach front remains host to year-round events, including entertainment, art shows, farmer's markets, and volleyball and surfing competitions.
Also Read: 10 Places for Glamping in California
14. Ambergris Caye, Belize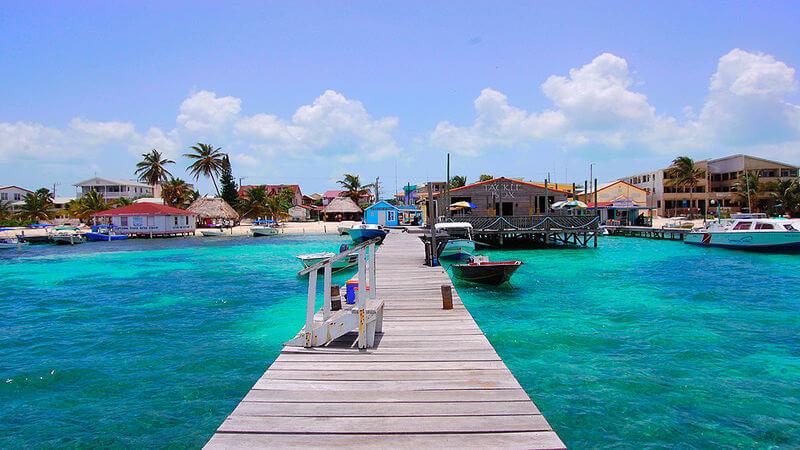 Image Source: Wikimedia Commons
Endowed with the second-largest coral reef system in the world, and the longest in the Western Hemisphere, Ambergris attracts divers and snorkelers from all over the world. To compete with the luxury resorts, there are a number of affordable hotels and eateries on the island to offer a perfect cheap vacation. Located in Belize, a country in Central America, this is one of those beaches that lie in proximity for the US citizens.
Get year around hotel deal with TripHobo Hotels. Book Now, Pay Later!
So which of these beaches would you like to visit?
More on USA from us!
Scariest Roller Coasters in US