6 Kickass Trips In India Under 25K
* Disclosure: This post may contain affiliate links, which means we may receive a commission if you click a link and book something (there is never any extra cost to you for using these links).
How often has it happened that you had to scrap your holiday plans even before you had started planning just because you got disheartened on seeing the monthly statement from your bank? Too many times to keep count? Alas I too feel your pain!
That's why we came up with a few trip plans that you can go on with your partner, best pal or bro/sis and still not end up spending more than 25K (INR) for the both of you on your whole trip!! Acche din are here indeed! *wink*
So here are some locations for a budget trip in India you should definitely run to for a fun-filled inexpensive vacation:
1. Southern Odyssey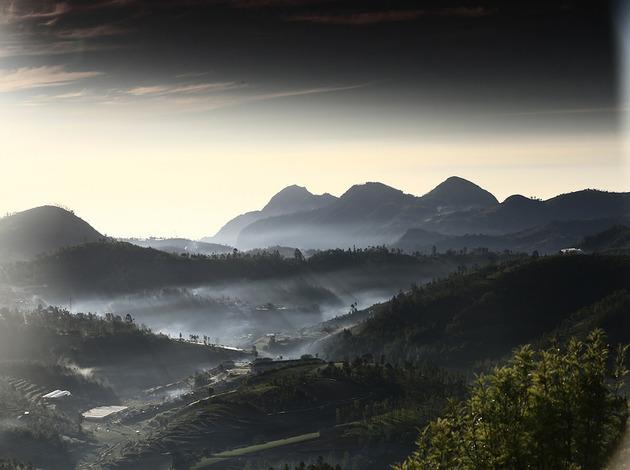 Image Source: Dibesh Thakuri/Flickr
Destinations: Bangalore, Mysore and Ooty
Description: The Garden city of India, City of Palaces and the Queen of Hill Stations are fabulous treats that one can't afford to miss. The weather is brilliant the whole year around and the view is simply majestic!
Why: With its splendid landscape, helpful and friendly locals and countless attractions to see, these 3 destinations are perfect for a short and sweet trip. Add to it a perfectly affordable budget and the question should be ''Why not indeed?''
When: The months of September December are the perfect time to visit all three of the stations. The weather isn't very cold or dry and the crowd is a little less as compared to the peak season.
Recommended Hotels:
Bangalore - Brigade Royale and Hotel Bangalore Gate
Mysore - Ginger Mysore and Hotel Paradise
Ooty - La Flora Amberly Resort and Hotel Lakeview
Transportation: Bangalore has a short metro track to get around. Cheapest option to travel around all three cities is local buses.
Tours: Various tours can be availed for Bangalore and Mysore at very affordable rates for a guided journey of the city attractions.
Prices: Packages starting from INR 23,000!
Get year around hotel deal with TripHobo Hotels. Book Now, Pay Later!
2. God's Own Country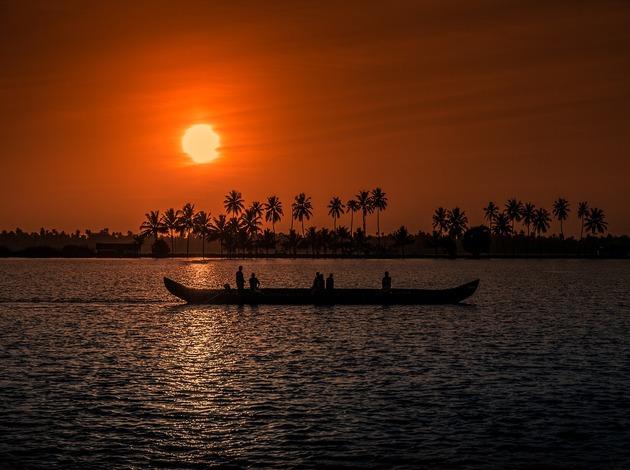 Image Source: Pixabay
Destinations: Munnar, Thekkady, Alleppey and Cochin
Description: Kerala is referred to as 'God's Own Country' and for a good reason. Few states in India have a culture and history as rich and varied to boast about as Kerala has. Also referred to as the 'Land of Spices' historical evidences point out to spice trades with Europeans that go back to 3000 BC.
Why: Kerala has numerous exciting attractions to be explored like the majestic backwaters, lush green forest covers, adrenaline packed boat races and the spicy Malabar cuisine that will leave your taste buds longing for more.
When: The months of September March are perfect for exploring the Kerala backwaters. Though if you travel a month or two prior or after then you can end up saving a little more moolah.
Recommended hotels:
Munnar - Spice Jungle Resort and Hollyhock
Thekkady - KTDC Periyar House Thekkady
Alleppey - Cosy Regency and Tharavadu Heritage Home
Cochin - Reds Residency Homestay and Orion Sky Wings
Transportation: The cheapest way to get around in Cochin and other cities is by local bus, ferries and rented bikes.
Tours: Munnar and Cochin have a lot of tours available for some great fun.
Prices: Packages starting from INR 21,000!
Get year around hotel deal with TripHobo Hotels. Book Now, Pay Later!
3. A Paradise Called Kashmir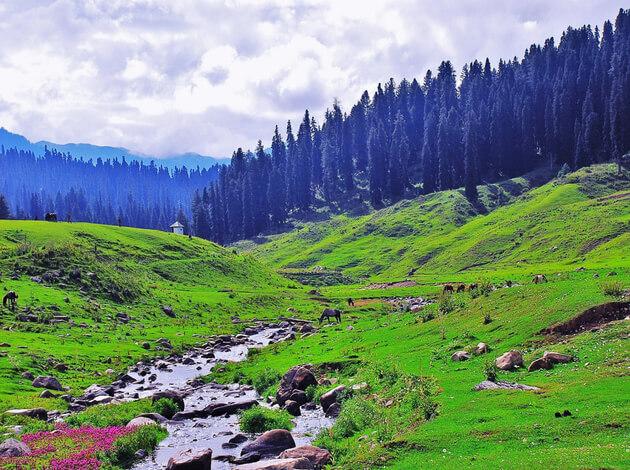 Image Source: Basharat Alam Shah/Flickr
Destinations: Srinagar, Pahalgam and Gulmarg
Description: Kashmir has always been a tourist haven because of its beautiful valleys and was a very popular Bollywood filming spot because of its close (if not greater) match to European landscapes. No wonder it was referred to as the 'Switzerland of India.'
Why: Srinagar's Dal Lake, Gulmarg valley and the hill station Pahalgam are reason enough to pay Kashmir a visit as soon as possible. The state is gorgeous beyond belief and pictures or words won't do as much justice to its beauty as seeing in person can.
When: The months of March May and September October are the best months to pay a visit to this northern Paradise.
Recommended hotels:
Srinagar and Gulmarg - Hotel Relax Inn and Hotel Star of Kashmir
Pahalgam - Walisons Resort
Transportation: Rented car or a rickshaw is the most accessible means of transport.
Prices: Packages starting from INR 24,000!
Get year around hotel deal with TripHobo Hotels. Book Now, Pay Later!
Book some of the most stunning hotels to stay in using TripHobo's Hotel Booking feature.
4

. Magnificient Himachal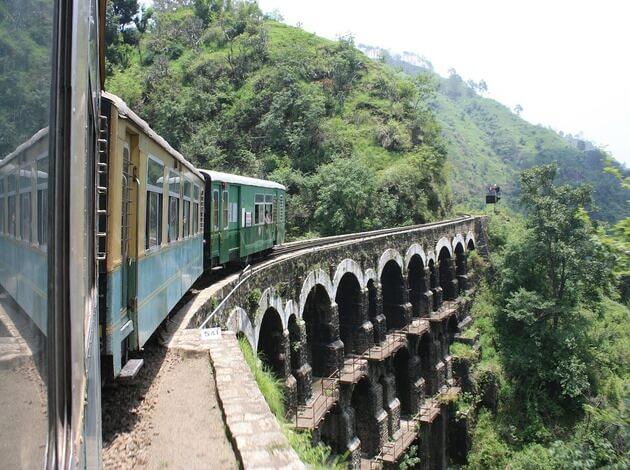 Image Source: Pixabay
Destinations: Shimla and Manali
Description: Shimla used to be the summer capital of British India during colonial times and for the express reason that they fell in love with the beautiful hill station. And anyone who goes there can't agree enough with them. Manali has steadfastly become the favorite for backpackers and trekkers looking for some peace from the hustle bustle of metro cities.
Why: The Himachal has become synonymous with trekkers, backpackers and hikers who want to spend some quality time away from their usual routines. Shimla is a favourite amongst couples and honeymooners for its scenic landscape, colonial era buildings and beautiful quaint markets.
When: The best time to visit Shimla and Manali depends on your preference. If you are into winter sports and skiing then December February is a good time to visit. But if you would like to run away to a cooler place in summers then it is ideal to visit during March June.
Recommended hotels:
Shimla - Hotel Himalayan Escape and Hotel Hot Spring Therme & Spa
Manali - Hotel Snow Park and Hotel Yak
Transportation: The best way to get around the beautiful hill stations is on foot. For longer travels, a rented car/taxi is ideal.
Prices: Packages starting from INR 23,000!
Get year around hotel deal with TripHobo Hotels. Book Now, Pay Later!
5. Golden Triangle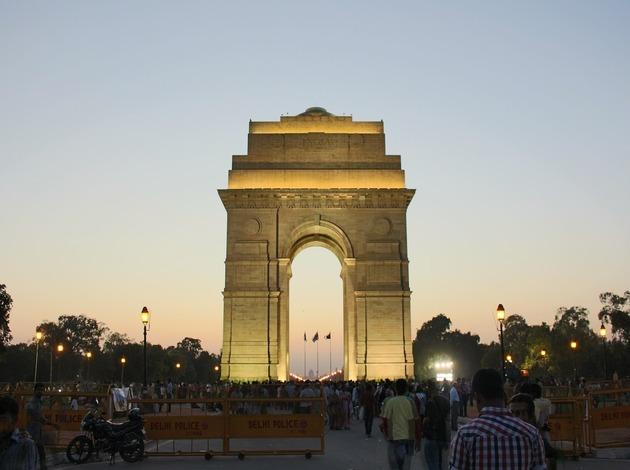 Image Source: Pixabay
Destinations: Delhi, Jaipur and Agra
Description: This trip will cover the literal heart of India as you will be able to see the wondrous sights of Delhi the capital of India, Agra home to the Taj Mahal and the pink city Jaipur. Expect a blast of colors, culture and rich history throughout your tour.
Why: Because you haven't seen the real India if you haven't visited these 3 cities thoroughly. Eat, tour and dance your way through the food, monuments and folk songs these three great cities have preserved since historic times.
When: As North India gets quite hot during the summers, the best time to tour the Golden Triangle would be during the winter months of November to March.
Recommended hotels:
Delhi - Shanti Palace Patel Nagar and Clark Heights
Jaipur - Nahargarh Haveli and Hotel Maya Niwas
Agra - Hotel Deviram Palace and Hotel Crystal Inn
Transportation: Local buses and metro will prove to be the most pocket-friendly means of transportation in these cities.
Tours: A variety of tours are available for Delhi, Jaipur and Agra to enhance your travel experience multifold times, while at the same time staying budget friendly.
Prices: Packages starting from INR 20,000!
Get year around hotel deal with TripHobo Hotels. Book Now, Pay Later!
Get exciting Tours and Activities to do in your next vacation destination.
6. Rangeelo Rajasthan
Image Source: Wikimedia Commons
Destinations: Jaipur, Pushkar and Ajmer
Description: Everyone knows Rajasthan to be the land of Kings and great warriors. Its forts and palaces are famous world-wide and many famous international personalities have made it a point to get hitched here to have a taste of the royal feeling.
Why: Rajasthan is indeed beautiful with its incredible history, the pink city Jaipur, one of India's oldest cities Pushkar and the site of the annual Pushkar Camel Fair. Pushkar is also very important to Hindus as it is one of the five sacred pilgrimage sites.
When: The true beauty of Rajasthan is best felt when you don't have to worry about breaking a sweat at the slightest of excursions. Hence, the wintery months of November to March are the best time to visit.
Recommended hotels:
Jaipur - Nahargarh Haveli and Hotel Maya Niwas
Pushkar - Hotel Teerth Palace and Hotel Satyam Palace
Ajmer - Regal Hotel and Ambassador Hotel
Transportation: The safest and easiest way to commute would be by hiring a car/taxi. This will reduce your transit time and a local driver is more knowledgeable about shortest routes and interesting attractions.
Tours: We have a number of interesting tour activities to keep you fully occupied during your visit here.
Prices: Packages starting from INR 21,000!
Get year around hotel deal with TripHobo Hotels. Book Now, Pay Later!
So don't fret anymore about bank balances and surging gas prices! Just check out your favorite destination from the list of budget trips in India and have a jolly great time on your vacation.
*The above given packages are for 4N/5D for 2 people. Package booked through TripHobo includes complimentary breakfast and dinner.
**For more information contact - package@triphobo.com
***Prices are subject to change according to dates and availability.
Also Check out:
International Trips From India Under 50k
Best Places to Visit in India under 10K