Cancun On A Budget - Mapping Mayan Riviera
* Disclosure: This post may contain affiliate links, which means we may receive a commission if you click a link and book something (there is never any extra cost to you for using these links).
Stretching its arms across 130-km of Caribbean coastline, the Mayan Riviera is located in southeastern Mexico. With Cancun in the north, mesmerising white sand beaches in the centre and the Mayan ruins of Tulum in the south, this region has abundant to offer.
While thinking of vacationing in Cancun, most people only imagine laying on sunbeds while sipping sangria. As relaxing as that sounds, it is only a small peek into what the Mayan Riviera can offer. The Yucatan Peninsula is blanketed with thick forests which along with being a home to the infamous Mayan ruins, also shelter picturesque colonial towns, fresh water sinkholes, bountiful wildlife, jaw-dropping limestone caves called cenotes and some exciting places for water sports activities.
All along Cancun has been associated with all-inclusive luxury resorts. If that's what has kept you from exploring this beautiful destination, it's time to pack your bags. Here's a guide to exploring Cancun on a budget.
Avoid Steep, Stay Cheap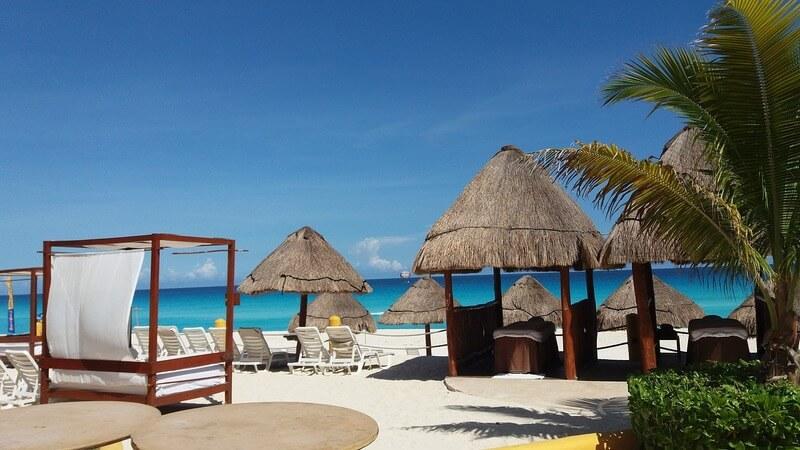 Image Source: Pixabay.com
Contrary to the popular belief marking Cancun as the land of luxury, budget travel in Cancun is easier than it sounds. While most hotels surrounding the famous beach hangout of Playa Del Carmen are high priced, located just a few blocks away- Downtown Cancun offers decent hotels at prices often lower than $30 a night. This locality also offers cheap local food while being a short walk away from the beach. So if you're looking at exploring Cancun on a budget, this could be your sanctuary.
Check Out: Best Beaches in Cancun
Life Cycle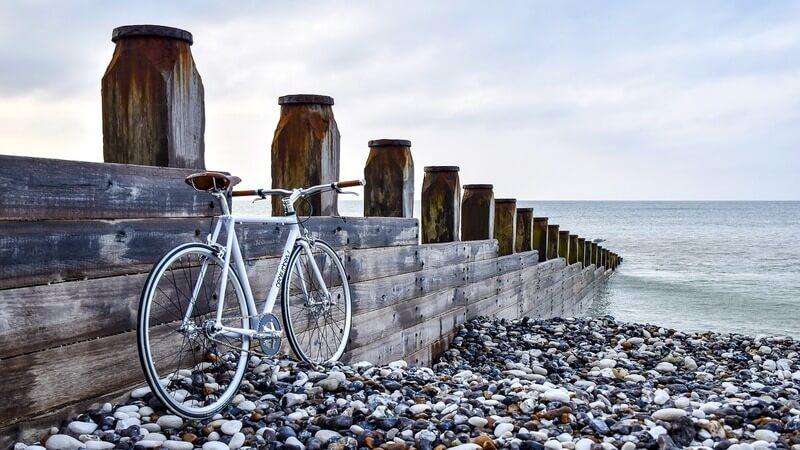 Image Source: Pixabay.com
While tourists are constantly trying to find gorgeous locations, the best way to do it is to get lost on hidden paths. Bicycling lets you do this while keeping both your body and pocket healthy. Hola Bike rents adjustable beach cruisers for $10 a day (minimum four days), including a lock, drop-off, and pick-up. Extras such as helmets, baskets, lights, and seats for kids are just $1 to $2 more.
The Road to Ruins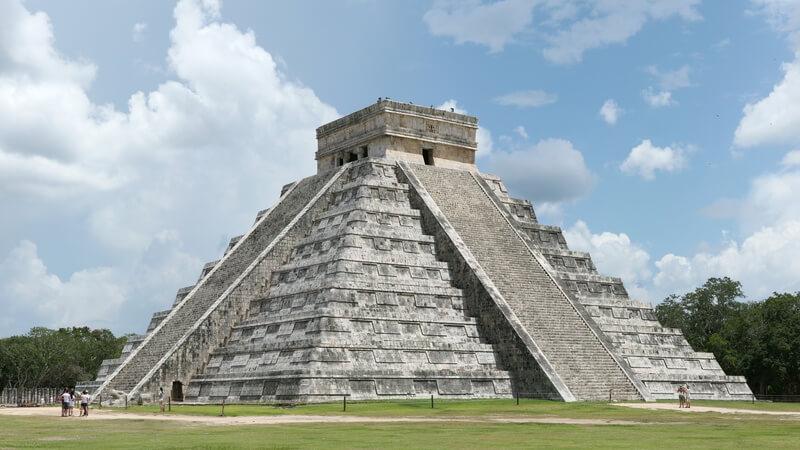 Image Source: Wikipedia.org
Chichén Itzá is more than just a splendid pyramid. While most tourists, go there in large tour groups, going there on your own is easy. It is highly recommended that you get there at 8 a.m. when it opens. This gives you plenty of time to explore its magnificence.
We also recommend staying in Valladolid the night before. This allows you to get to the ruins early while also giving you a chance to explore this town which is rich in Yucatan culture. The traditional markets will give you a picture of this beautiful culture while also being a great place to buy fresh vegetables, fruits and local food products.
While this is highly recommended, in case you cannot make it this far due to the expenses involved, a few of the cheapest Cancun excursions include trips to spectacular archaeological ruins for less than $5. For about $3 to $4, you can explore El Rey Ruins or El Meco Ruins, sites of old Mayan temples and structures. Keep a look out for free-roaming iguanas and breathtaking views of the lagoon.
Standing as an old lighthouse at Cancún's highest point, Yamil Lu'um (Hilly Land) -- aka Templo del Alacrán (Temple of the Scorpion) -- dates to 1200 A.D. and offers free admission. It ranks high on the list of free things to do in Cancun.
But First We Eat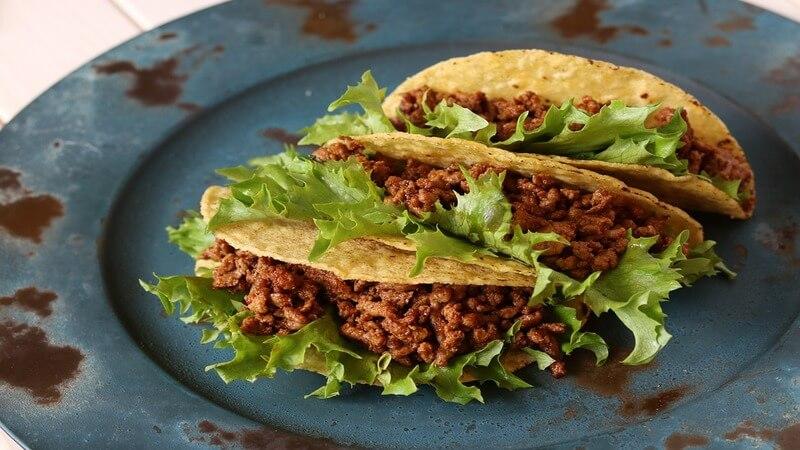 Image Source: Pixabay.com
In an attempt to promote budget travel in Cancun, a recent article in the local newspaper, advised tourists to look for restaurants with handwritten menus, cooking stations up front, and modest decor. It also spoke of choosing restaurants that are flooded with locals. Tacos, pozole (a hearty red soup with chicken, avocado, veggies, and spices), whole fish, empanadas, and ceviches are just a few things you definitely shouldn't miss. Tap water in Mexico isn't suitable for drinking, hence most restaurants serve bottled water.
See The Sea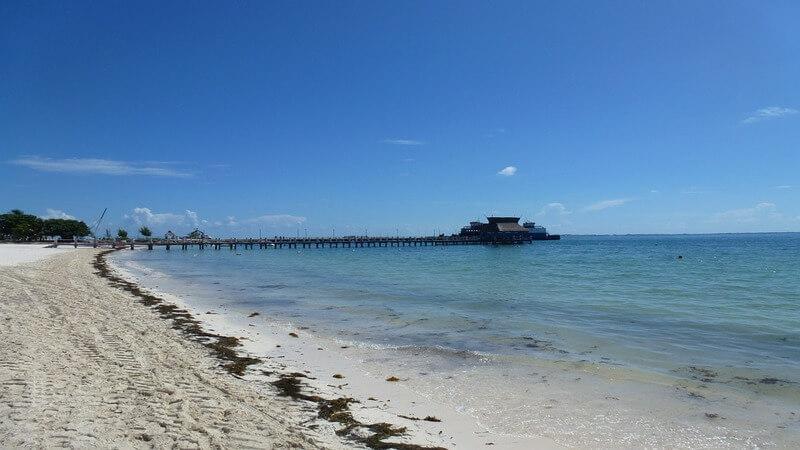 Image Source: Pixabay.com
The Caribbean Sea is a habitat to coral reefs and peculiar fish that are best enjoyed while snorkelling. Visiting the snorkelling zones is a great way to experience the underwater wildlife. Independent snorkelers can access a number of ideal spots which are free of charge, including cenotes. These appear as limestone formations but are exotic swimming holes. They have coral reefs, some of which date back to the Ice Age, as well as jaw-dropping underwater caves. You can also visit Punta Cancún which is home to bright parrot fish, the Puerto Morelos coral reefs and Paamul Cove. Carry your own equipment and save on rental charges, but don't stress in case you can't. Rental fee ranges between $5 and $10, which isn't much to be fair.
Art Attack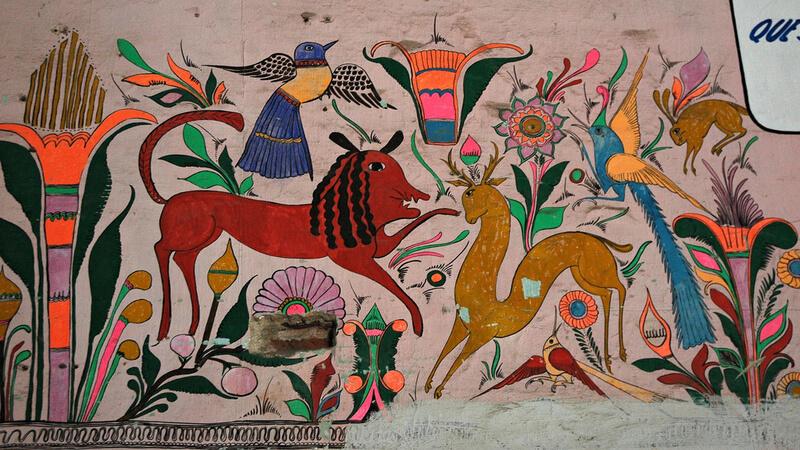 Image Source: Wonderlane/flickr.com
Popular artists Renato and Adán Dorfman, who also are brothers, create beautiful Maya-influenced works in various media, including painting, sculpture, mural, music, architecture, and poetry. Their work can be browsed for free in the Dorfman Art Gallery, located in the Plaza Kukulcán within the city's hotel zone. Head artist Renato creates renowned work in the style of authentic pre-colonial Mexican tradition, while using environment friendly material. This is also a good place to buy traditional Mexican art.
Walk Down Memory Lane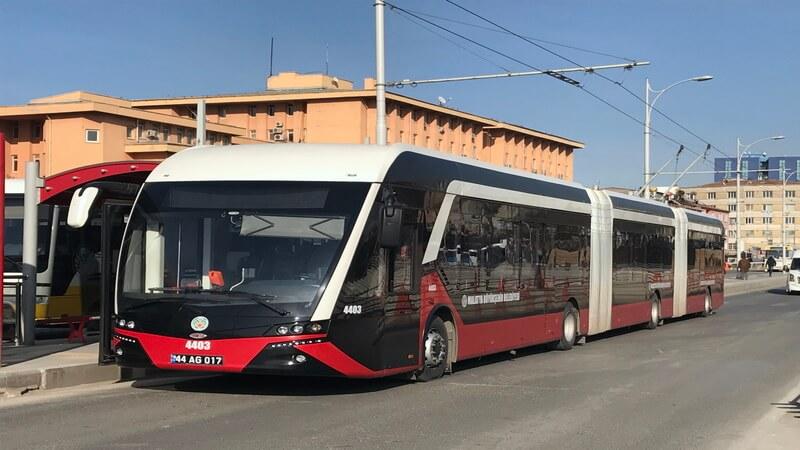 Image Source: Wikipedia.org
A visit to the dazzling white city of Merida is recommended if time permits. You can time travel back into the Mexican colonial days. White houses, age-old trees, horse-drawn buggies and other historical monuments give this city a medieval feel. It would be great if you could make it on a Saturday night because that is when the traffic to the main square is closed and cultural dances and performances take place, which is free to the public. The bus ride to Merida from downtown Cancún costs $25 each way and takes 4 hours. The buses provide comfortable seating and on-board movies. In case you are charmed by this city and wish to stay overnight, you could find Hotel Rooms for about $40 a night.
Drink Like A Fish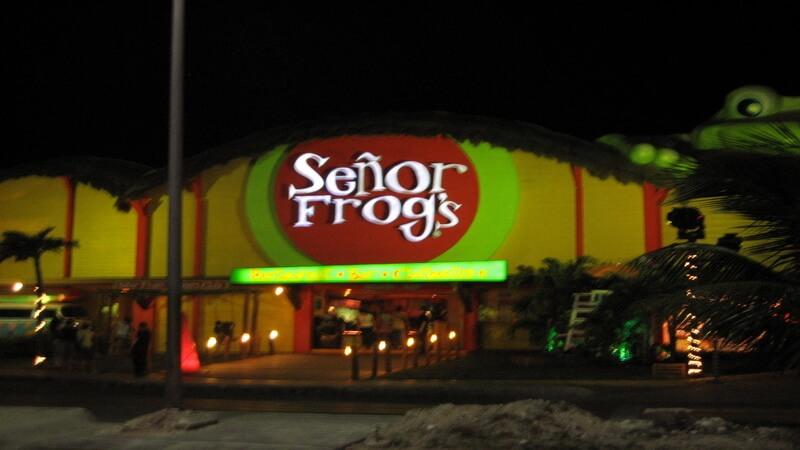 Image Source: Javier Aroche/flickr.com
Señor Frog is a must visit if you're trying to get a taste of Cancun's nightlife. During the day this place is a family-friendly quaint restaurant. While at night it transforms itself into a wild night club with wet T-shirt games and tequila conga lines. It accommodates up to 1,500 guests and keeps them entertained until 3 a.m. From DJs playing groovy beats to live music, this place will surely get your feet moving. Frequented mostly by young adults, Señor Frog's cover charge is $5. This includes a free shot glass to be used at the bar and can be taken home as a souvenir. Drinks cost between $5 and $15 each. If you intend to loosen up and enjoy the night, then purchasing an all-you-can-drink pass for $30 makes more sense.
La Vaquita nightclub is another interesting option. The name means "The Cow," and indeed, the place is designed in cow-themed decor. This Club is the hot spot for hip-hop dancing in Cancún. A skip-the-line pass, which includes entrance and bottomless drinks all night, costs $30. The open bar, as in most clubs in Cancún, begins evenings at 10.
They say the cure for anything is saltwater, sweat, tears, or the sea. See you in Cancun.
Thinking about a perfect vacation?
Check out TripHobo's free Travel planner that offers customization at each step. Choose what you love and add it to your plan, in minutes, for free!