8 Castles in India Etched out of the Fairytale Book
* Disclosure: This post may contain affiliate links, which means we may receive a commission if you click a link and book something (there is never any extra cost to you for using these links).
Who doesn't want to live a life that resembles a fairy tale? All of us want to cherish those moments in life when we can feel the grandeur and majesty at its closest or to populate the palaces with characters that exist in fantasy. India is a mystical landscape of legends, stories and myths which add a candor to its exotic flavor. Tourists across the world come here and want to experience the moments of splendor at those royal castles in India, stuff that dreams are made. Let us look at atleast 8 of such castles turned resorts in India that shall simply transport you into the world of fairy tales.
8. Samode Palace, Jaipur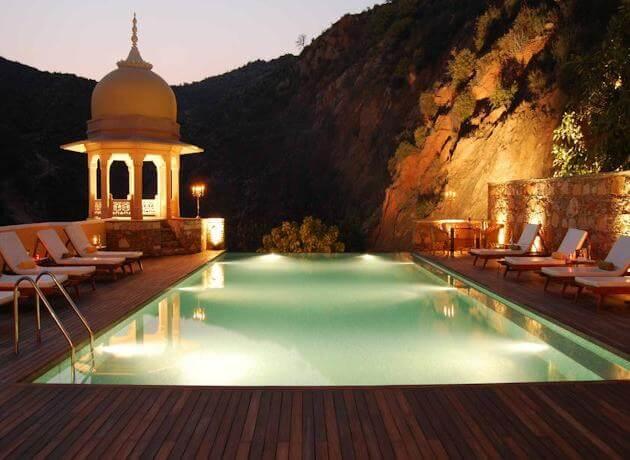 This 200 years old palace in Jaipur knows how to allure people with its luxury suites that are astonishingly decorative, covered in twinkling mirrorwork, ornate paintings, tiny alcoves and soaring arches. Staying here would not make you feel less than a prince or a princess. Also, the palace is a favorite wedding destination not just from the posh gentry of India but also from the tourists abroad.
Get year around hotel deal with TripHobo Hotels. Book Now, Pay Later!
7. Neemrana Fort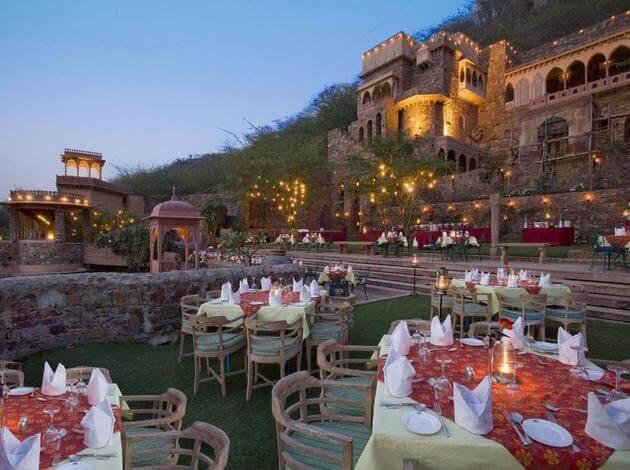 Built in 1464 and restored in 1980, this fort is known as a romantic getaway, a perfect place for those fairy tales to come true. This fort is a major stopover on the road between Delhi to Jaipur.
Get year around hotel deal with TripHobo Hotels. Book Now, Pay Later!
6. The Oberoi's Amarvillas, Agra
Royalty at its finest! With its elegant décor, this place makes you relive the royal era and inscribe it in your mind. And what makes it more splendorous is that each of its overlooks Taj Mahal! Inspiring eh!
Get year around hotel deal with TripHobo Hotels. Book Now, Pay Later!
5. Taj Falaknuma Palace, Hyderabad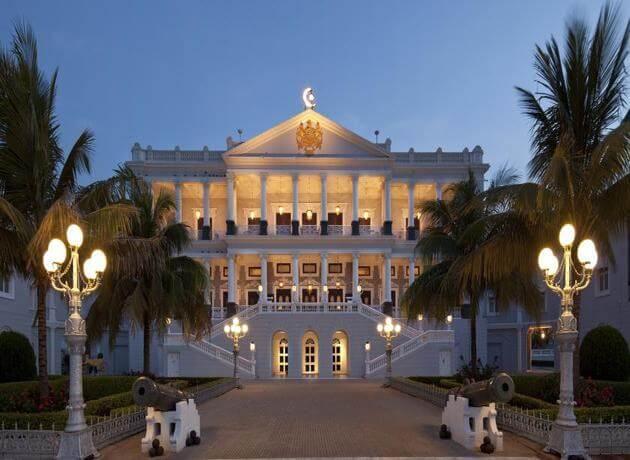 The jawdropping interiors of this palace will certainly transfer you to the world of majesty. Highlights of the palace interior include 18 types of marble, 16 types of wood and 10 types of chandeliers. The Gol bungalow was modeled after the White House on one side and Buckingham Palace on the other.
4. Umaid Bhawan Palace, Jodhpur, Rajasthan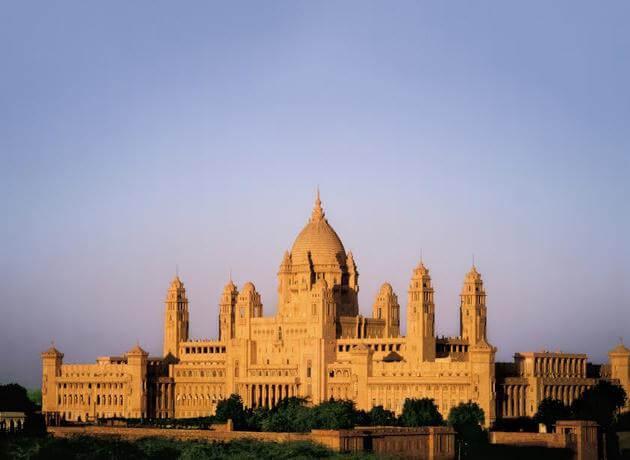 This heritage hotel consists of lush lawns and courtyards, picturesque ceilings, marble corridors, hunting trophies of yesteryear, along with exquisite royal heirlooms.
3. The Oberoi Udaivilas, Udaipur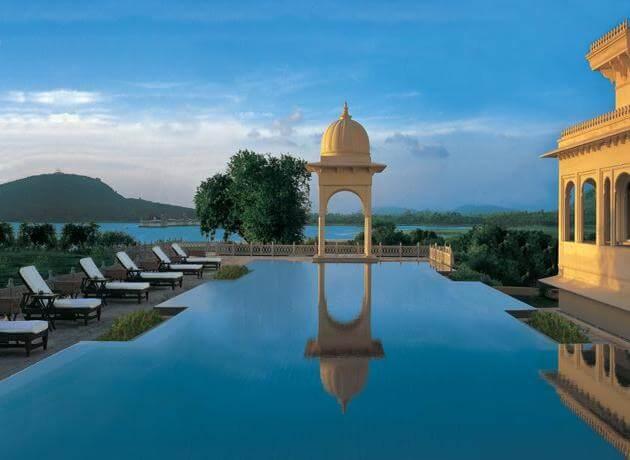 PC Booking.com
This one certainly beats the rest! Overlooking a fairy tale lake the opulent hotel combines modern conveniences within a historic and romantic setting.
Get year around hotel deal with TripHobo Hotels. Book Now, Pay Later!
2. Rambagh Palace, Jaipur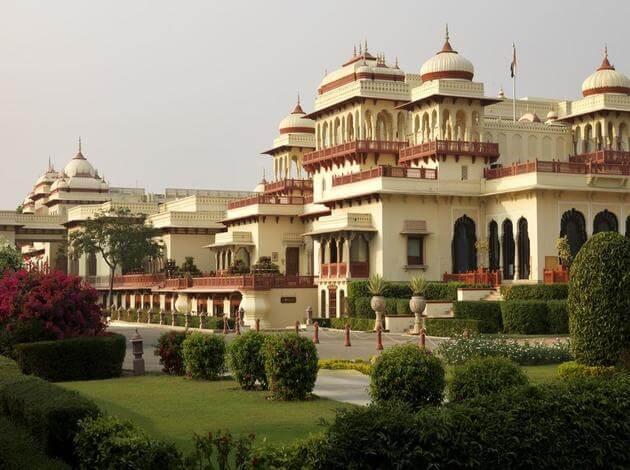 Presenting manicured grounds and beautiful Indian architecture, the luxurious Rambagh Palace was the former residence of the Maharaja of Jaipur.
1. Hotel Narain Niwas Palace, Jaipur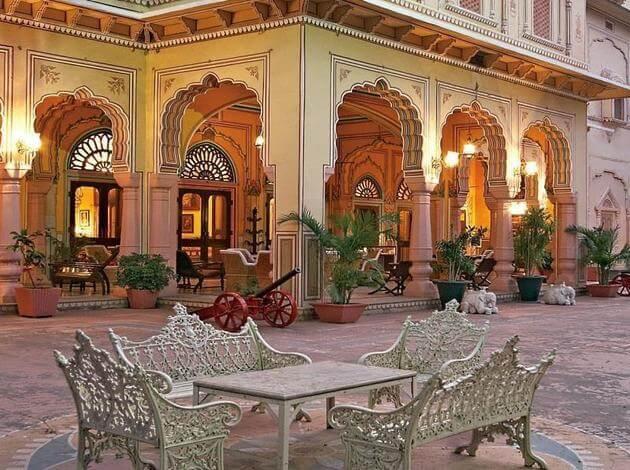 This heritage hotel in Jaipur has everything that constitutes for a fairy tale package. There's a lavish dining room with liveried staff, an old-fashioned verandah on which to drink tea, and antiques galore.
Needless to say that it is Rajasthan that wins the most points here. I would like to visit The Oberoi's Amarvillas. Which one would you?