8 Popular Caves in Missouri - Back in the Stone Age
* Disclosure: This post may contain affiliate links, which means we may receive a commission if you click a link and book something (there is never any extra cost to you for using these links).
America's Missouri is so much more than a random state that raises corn and cotton. Thanks to its diversified attractions, Missouri is a celebrated tourist destination, today!
The Lead State, The Ozark State, The Mother of the West, The Iron Mountain State and what not. Missouri has so many names. But the most prominent one is- Cave State.
Why? The reason- Missouri is home to more than 6000 caves. Now, that's quite a number! We won't bore you by giving long descriptions of all 6000 caves. But here is a list of 8 prominent caves in Missouri for the tinge of thrill and adventure to your trip to Missouri.
1. Mark Twain Cave: The oldest operating show cave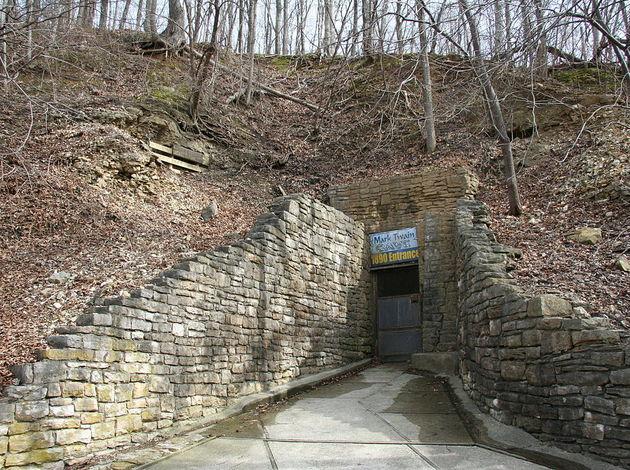 Image Source: Wikimedia Commons
Also known as McDowell's Cave, it started operating as a show cave way back in 1886. Currently owned by the Coleberd family, frequent cave tours are organised thus making the caves, one of the most heavily visited heritage sites. In addition to the caves, there are various shops, like candle shops and also a winery. Hence, don't forget to buy something on your way out of there.
2. Talking Rocks Cavern: The one with a light and sound show!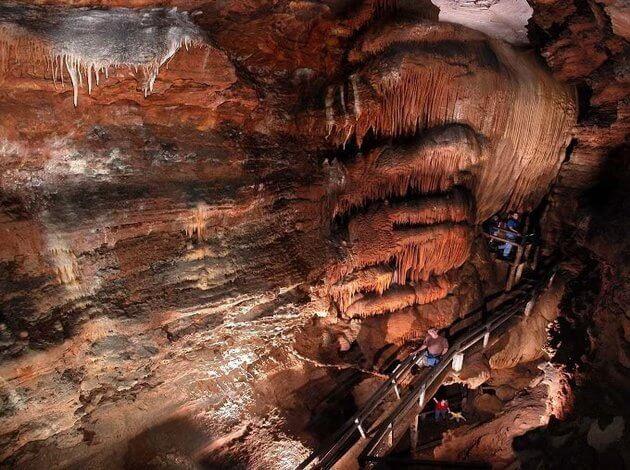 Image Source: talkingrockscavern.com
If you're planning to take your family along with you, then Talking Rocks Cavern is the attraction you must explore. Located in Stone County, west of Reeds Spring, Talking Rocks Cavern is currently owned by the Herschend Family Entertainment and they organise the cave tours. A short tour with all sorts of fun and thrill also includes a light and sound show. The caves are famous for curtain and bacon like formations.
3. Fantastic Caverns: Fantastic, indeed!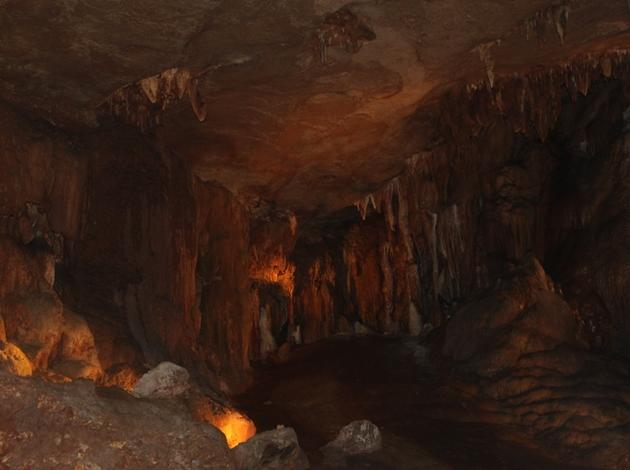 Image Source: Wikimedia Commons
Located in Springfield, Fantastic Caverns is a show cave which allows you a ride through a tour. The 55-minute tour is carried with the help of trams which takes you on a ride, you'll cherish forever.
Fun Fact: In the 1950s and 60s, the caves served as a hall for rock concerts which were later telecasted in 1970s. Forget Tomorrowland, I would've opted for this one!
4. Marvel Cave: Truly, a marble's marvel!
Image Source: Wikipedia.org
This one is the largest cave in Missouri and has the largest cave entry, too! So you'll receive a grand welcome, quite literally! Located near Branson, Missouri on the top of Roark Mountain, Stone County, Marvel Cave is one of the most visited caves in Missouri. The caves have various rooms and passages so that you can explore it in a perfect manner. In order to give it a more spooky feel, obvious bats and salamanders reside here, too. Until 2006, the authorities organised traditional tours. But after that, lantern tours have been organised.
5. Smallin Civil War Cave: The one with some funny guided tours!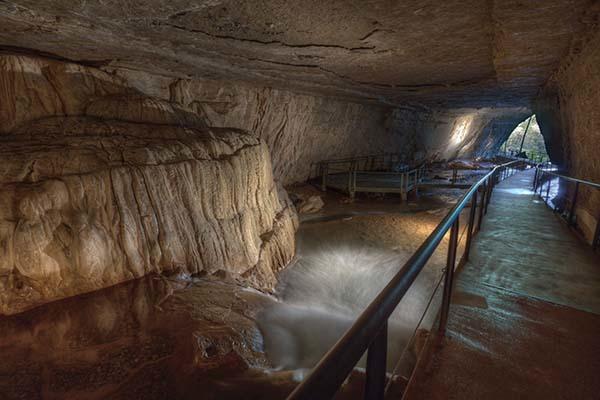 Image Source: smallincave.com
Okay! So this one has everything which other caves in Missouri have. But what aces Smallin Civil War Cave ahead of its peers, are the funny but informative guide tours. Most of the tours are guided by the owners and we're sure you'll not be disappointed. So, next time if you want to opt for a cave tour and don't want to fall asleep, head straight to one of the most entertaining cave tours in Smallin Civil War Cave.
6. Bridal Caves: Your ultimate wedding destination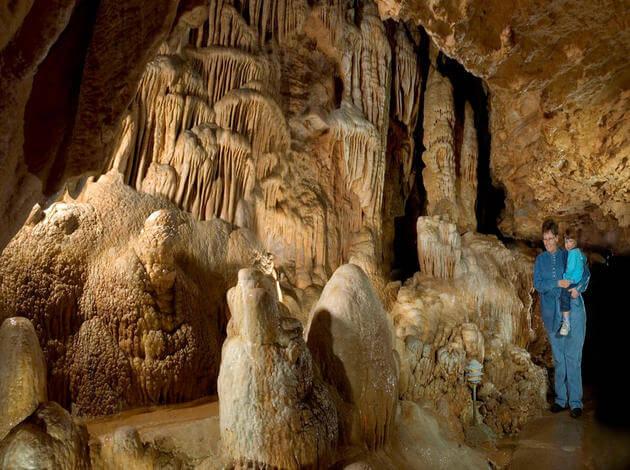 Image source: bridalcave.com
Are you and your partner planning for a wedding with a twist? Are you bored with the cliched idea of a wedding? Do you want to opt for something cooler and better? Then, we advise you to book the Bridal Cave in Camdenton, Missouri as soon as possible. Staying true to its name, there are about 2700 weddings which have taken place in the caves since 1949.
7. Meramec Caverns: The one with large limestone deposits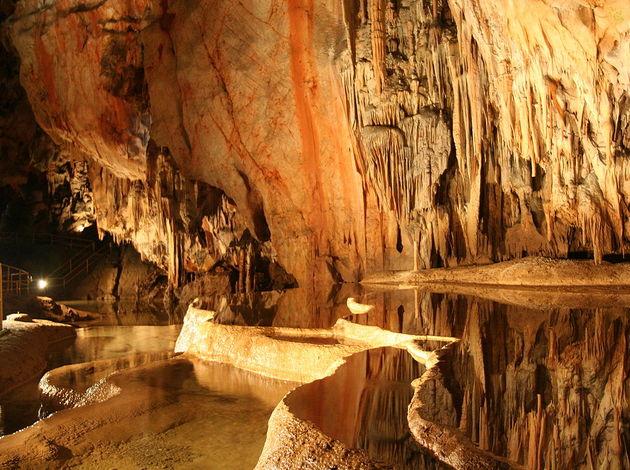 Image Source: Wikimedia Commons
Meramec Caverns in Ozarks, Missouri is one of the most visited cave and the turnout every year is close to 150,000 visitors. The cave was once a prime Hollywood location with notable films like Adventures of Tom Sawyer been shot here in the past. The 4.6-mile cave is the most popular tourist destination along the U S Highway 66.
Onondaga Cave State Park: You shouldn't miss this one!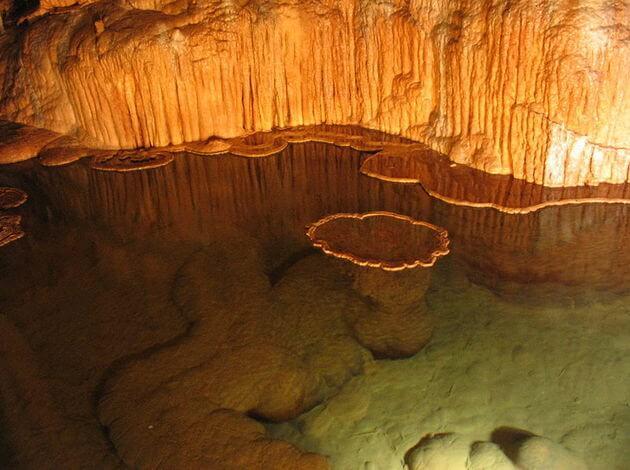 Image Source: Wikimedia Commons
Onondaga Cave State Park has a fairly long tour and is one of the most popular caves in Missouri. Even though the paths in the cave are narrow and full on inclines, still proper handrails at the appropriate place will make sure that you're safe and sound. In addition, the tour guides are entertaining and will enlighten you with the history of the cave.
Hurry up! Dig the past and visit one of these amazing caves in Missouri and get soaked in the stone age history!