11 Popular Celebrity Honeymoon Destinations
* Disclosure: This post may contain affiliate links, which means we may receive a commission if you click a link and book something (there is never any extra cost to you for using these links).
Here is a list of 11 of the most preferred celebrity honeymoon destinations.
1. Seychelles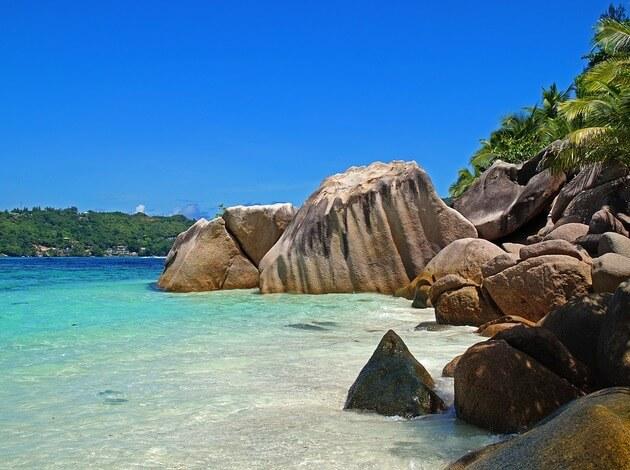 The Republic of Seychelles, a 115-island country on the east of Africa has recently started receiving limelight after Prince William and Kate Middleton chose Seychelles as their honeymoon hideout. More recently, the handsome Geoge Clooney and his wife Amal Alamuddin also chose Seychelles as their romantic getaway. Seychelles mainly has a pleasant climate with temperatures averaging between 75 and 88 degrees. From the marine parks, white sands, crystal clear waters to five star resorts, every inch of Seychelles spells luxury.
2. Hawaii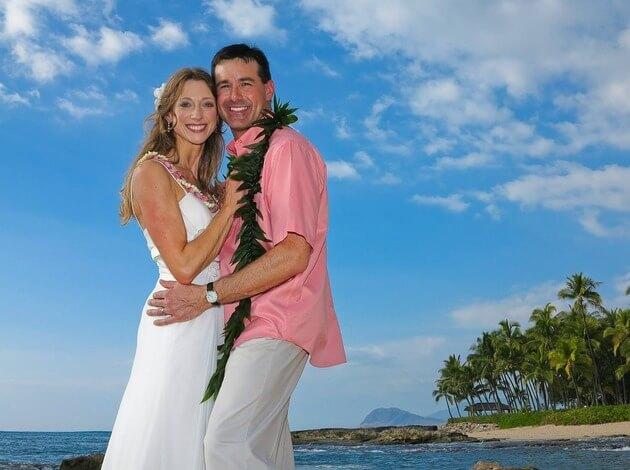 PC: pixabay.com
The untouched beaches of Hawaii, the jagged volcanoes and the vibrant culture probably made Megan Fox and Brian Austin Green also our very own dancing queen Madhuri Dixit and her husband Shriram Nene chose Hawaii as their honeymoon destination. There is nothing as relaxing as sipping on the locally grown Kona coffee as you watch the stunning sunsets on the horizon with your loved one. The in room massage, luxurious spas make the entire experience even more blissful. Not to mention the delicious food and addictive Mai Tai make your honeymoon escapes absolutely worthwhile.
3. Greece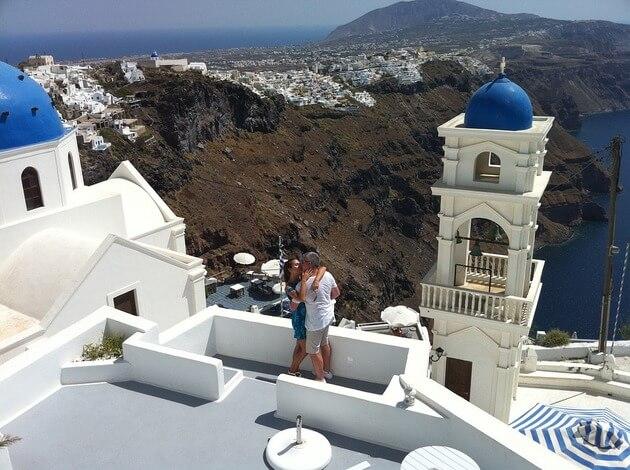 The lady with arguably the best smile ever Julia Roberts chose to spend her honeymoon in Greece with husband Daniel Moder. Santorini is one of the most romantic cities in the world that boasts of all the necessary elements that a newly married couple desires such as exotic islands, tasty local cuisine, bustling nighlife and more.
4. Bahamas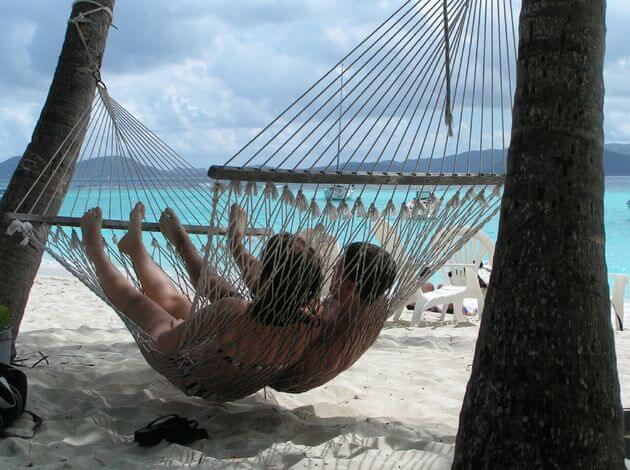 PC: Wikimedia Commons
This mesmerizing archipelago situated in the Atlantic ocean has beautiful beaches with white sands, palm groves, turquoise waters. In short the Bahamas are a tropical paradise. No wonder Shilpa Shetty and Raj Kundra chose this spot as their honeymoon destination and Sanjay and Manyata Dutt followed suit.
5. Tanzania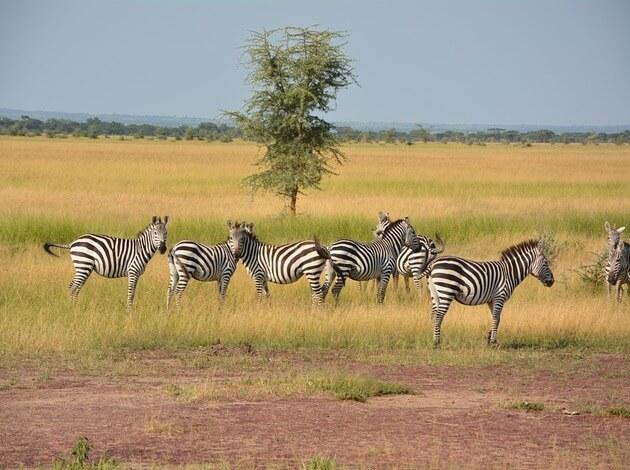 An unusual choice for honeymoon, but no other place can be more perfect for a couple who simply adore wildlife. The Serengeti National Park and the Ngorongoro Crater offer some amazing views of the wild. Justin Timberlake and Jessica Biel chose Tanzania for their honeymoon. There are several amazing resorts in Tanazania and nearby the Serengeti National Park where one can enjoy the special Serengeti stress-relief spa ceremony, an elaborate wine collection of over 200 varieties and safari adventures with an option to explore the wild on horseback. Adventurous much?
6. Ireland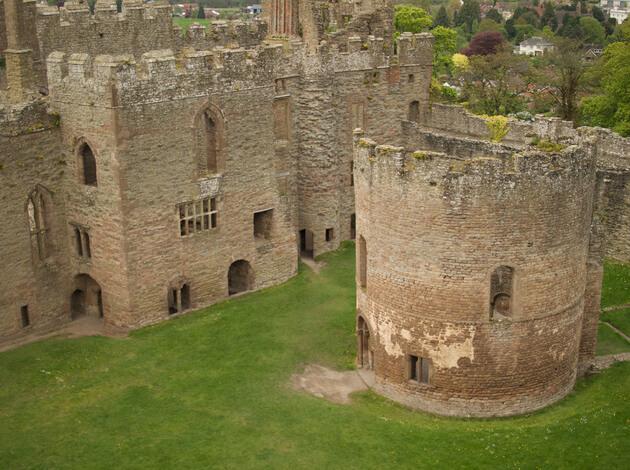 PC: Wikimedia Commons
What do you imagine when someone says Ireland? I imagine vast mountainous green lands, pastures, castles and a whole lot of luxury such as horse ridden carriages and smooth Irish whiskey. Who knows luxury better than Kim Kardashian and Kanye West right? Thus, Ireland was an obvious choice for them for their special post wedding escapade. Reportedly, the two headed to the Emerald Isle for a lovely time. Ireland is one of the best luxury honeymoon destinations.
7. Los Cabos, Mexico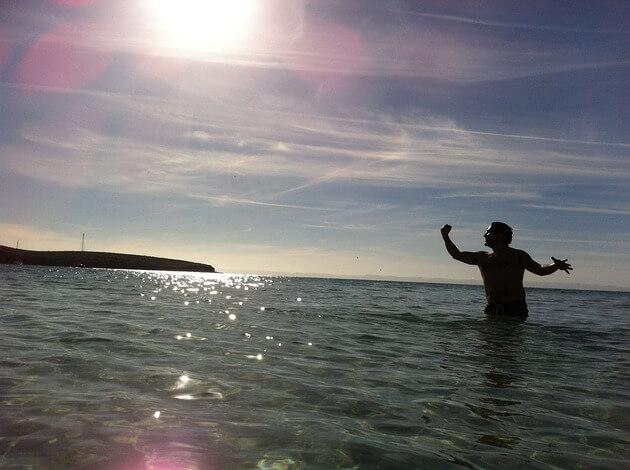 While we are at the Kardashians, Khloe Kardashian and Lamar Odom chose this quaint heaven called Los Cabos in Mexico as their honeymoon destination. This tropical paradise is an all time favourite with the A listers. Apart from scenic panaromas, Los Cabos offers exotic resorts with rooms as well as private villas with 24/7 butler service. Guess what the couple chose?
8. Disneyland, California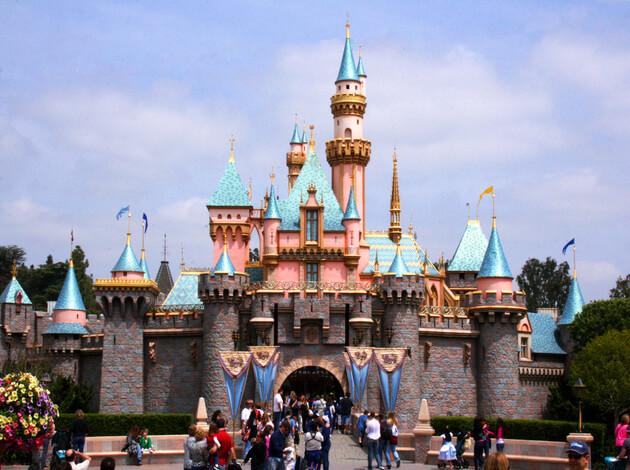 PC: Glen Scarborough/Flickr
This one is my personal favorite. Penny from The Big Bang Theory and her real life husband Ryan Sweeting escaped to this happiest place on the planet. Apart from joy this place offers, it also has amazing private poolside cabanas, screenings of Disney classics under the stars, exclusive entrance to the Magic Kingdom and most importantly it promises a honeymoon as good as a Disney Fairy Tale.
9. Paris, France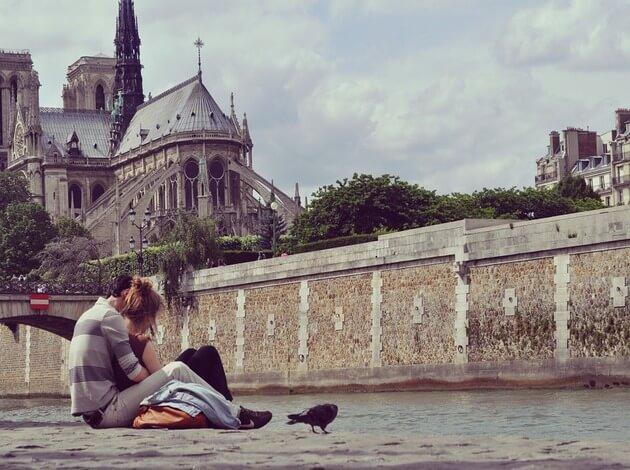 If the Badshah of Bollywood, Shahrukh Khan and his wife chose Paris as their honeymoon destination, Paris is surely special. There are so many reasons to spend the first vacation of your marital life here as it definitely doesn't get more romantic than Beaux Art Palaces, the stunning Seine River, beautiful landscaped gardens, the intricate architectural wonders and of course the Eiffel Tower. Hollywood beauty Reese Witherspoon and Jim Toth also made a stop in Paris before heading to the Amalfi coast for the next leg of their honeymoon in Italy. They were spotted strolling hand in hand along the paved streets of Paris, sharing sweet crepes and shopping for fancy stuff.
Also Read: Bollywood couples and their honeymoon destinations
10. Costa Rica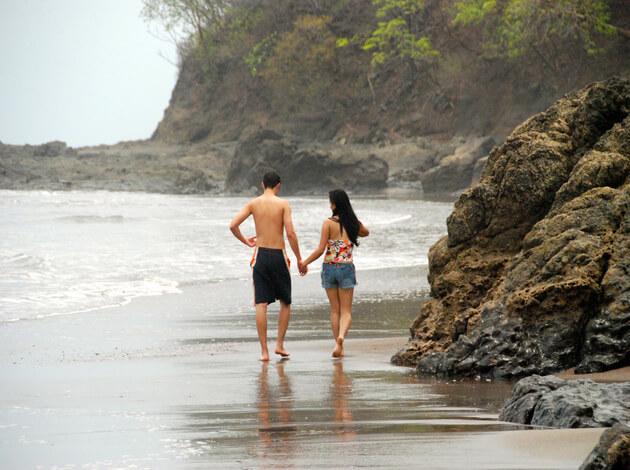 PC: David Amsler/Flickr
If you are into Tennis and Andy Roddick is your star, you should know that this tennis hunk spent his honeymoon with his model wife Brooklyn Decker in this stunning central American country. Buzzing with endless eco adventures such as surfing, zip lining, hiking beside Volcanoes this place is perfect if you and your sweetheart love adventures. Costa Rican Spas offer some amazing relaxing treatments that you may want to indulge in after a day full of adventures or you may just want to laze around on the beach. This place has a lot to offer in terms of dining as well. Choose a canopy suite for the ultimate experience.
11. Bora Bora, French Polynesia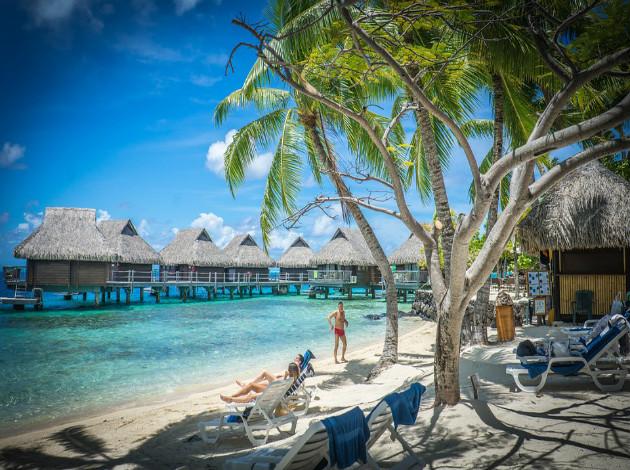 The suave 'Friends' star Jennifer Aniston and her husband Justin Theroux chose this paradise in French Polynesia which is one of the best tropical places for honeymoon. The crystal clear tropical waters that look like molten topaz in varying shades is truly fascinating. The sprawling gardens of inherent plants add tones of green and the extinct volcano Mt. Otemanu ringed with white sands makes this place even more alluring. The most famous activities include snorkeling, other water sports like jet skiing, relaxing on water bungalows or just jumping off your balcony into the turquoise waters for a quick dip. All in all Bora Bora offers the ultimate chill honeymoon.
Now that you know where some of your favorite stars celebrated their matrimony, go ahead and get planning already!