Top 5 Holiday Destinations That Are A Celebrity Magnet
* Disclosure: This post may contain affiliate links, which means we may receive a commission if you click a link and book something (there is never any extra cost to you for using these links).
Does your life revolve around movies? Do you listen to music all the time and revel in gossip about your favourite singer? Can you imagine yourself shrieking at the top of your lungs if you catch a glimpse of a celebrity? Would you do anything to have your picture clicked with them? Well, if this sounds like you, we have some interesting travel destinations on this list. These travel hotspots will not just offer you a glimpse of some famous celebrities, but a visit here will make you feel like one. Here are the top celebrity vacation destinations of the world:
1. Maui, Hawaii
Out of all the islands of Hawaii, Maui seems to be preferred amongst celebrities. Why? Because its gorgeous! Forget celebrities, why wouldnt any visit this absolutely breath taking island paradise?

Who's been spotted: Megan Fox (was actually married here!), Britney Spears, Sean Penn, Owen Wilson, Olivia Wilde.



2. Miami, Florida
Miami is one place where you have the most chance of catching a celebrity off guard. Its lovely beaches make the perfect setting for some great pictures too! A lot of celebrities call Miami their home so youre in luck.
Who's been spotted: Miley Cyrus, Padma Lakshmi, Beyonce and Jay Z, the Kardashians.



3. Rio De Janeiro, Brazil
With the kind of wild parties that take place in Rio De Janeiro , its no wonder that its on the list of vacation hotspots where celebrities can truly let loose. Besides crazy nights, Rio De Janeiro also offers quiet spots of relaxation such as its many parks, museums and monuments and not to forget its quaint beaches.

Who's been spotted: Madonna, Penelope Cruz, Tom Cruise, Will Smith, Kate Moss.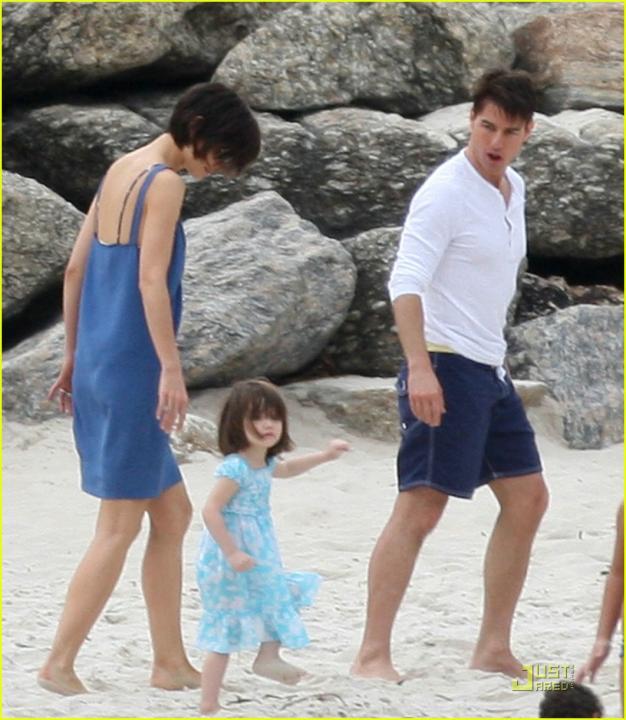 Image Credits : Just Jared

4. Cabo San Lucas, Mexico
Being so close to Los Angeles (its just two hours away by plane) makes Cabo San Lucas the most convenient getaway for celebrities. To top that off, its absolutely gorgeous! Its got beautiful beaches where you get can get tan, along with water sports for the adventurous travellers!

Who's been spotted: Jennifer Aniston, Courteney Cox, Jessica Alba, George Clooney, Cindy Crawford.


Image Credits : Just Jared

5. Saint Tropez, France
Saint Tropez is one vacation destination that is absolutely luxurious. If you don't see celebrities lounging in its many five-star hotels, youll see them in their private yachts. Saint Tropez, France makes for an undeniably relaxing vacation. Its also a great romantic getaway if you're looking to spend some quality time with your loved one.

Who's been spotted: Catherine Zeta-Jones, Leonardo Di Caprio, Kate Hudson, Rihanna, Hugh Jackman.


Quick Tip: As you can see from our list, celebrities are suckers for beaches! Head to the prettiest one you know and you might just get lucky!
You may also read: