10 The Cheapest Caribbean Islands to Visit this Summer
* Disclosure: This post may contain affiliate links, which means we may receive a commission if you click a link and book something (there is never any extra cost to you for using these links).
An extremely popular holiday destination among both Americans and Europeans, the Caribbean is full of islands with varied ranges suitable to all types of travelers. You will find your happy place regardless of whether you're looking for a cheap tropical vacation or an all-inclusive family resort in the Caribbean.
We've made your search simpler. Here are the cheapest 10 Caribbean islands to visit on this Summer vacation.
1. Cancun/ Playa del Carmen/ Cozumel, Mexico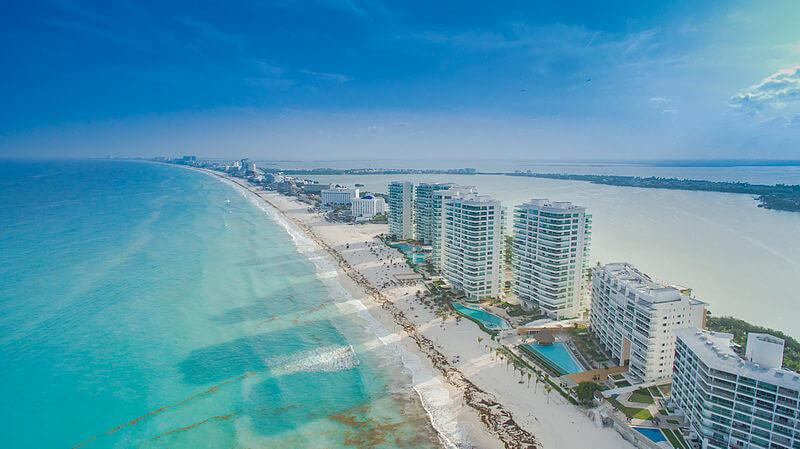 The most frequented destination in the Caribbean, Cancun fails to count for some considering it's not an island. However, Greater Cancun consists of Cozumel, The Mayan Riviera, and Playa del Carmen. It is a huge chunk of resorts both all-inclusive and cheap. This entire region is served by a single airport. With hotels starting at unbelievably low prices, while also being the cheapest Caribbean Island to fly to, it's not difficult to explore Cancun on a budget, that's why it tops the charts of the most affordable Caribbean vacations.
Average 3-star hotel price: $40
Return airfare from NYC: $250
Plan a vacation using our Itinerary Planner to the best Caribbean vacation destinations.
2. Curaçao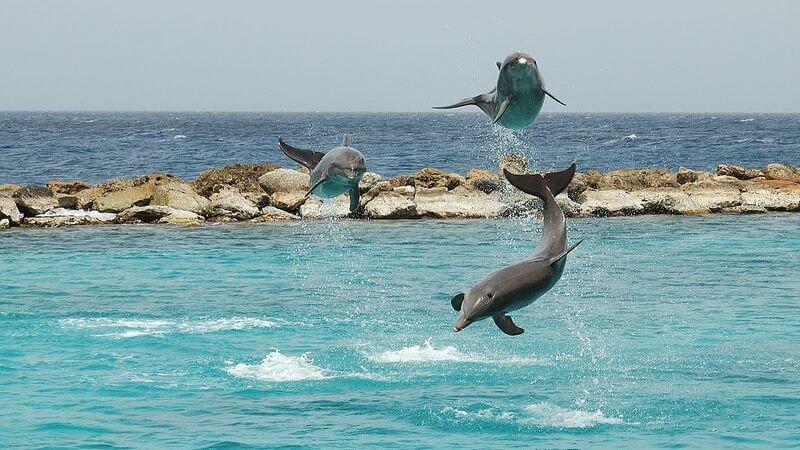 PC: Wikimedia Commons
Curacao is a boon for some travelers, thanks to astonishingly cheap flights by JetBlue from New York City. It has great diving spots and a few of the cheapest hotels in the southern region of the Caribbean. Owing to its large and busy airport, the flights from North America and several European cities are relatively cheap. Although being located in the Caribbean, this island is officially a part of the Kingdom of Netherlands.
Average 3-star hotel price: $80
Return airfare from NYC: $270
3. Punta Cana, Dominican Republic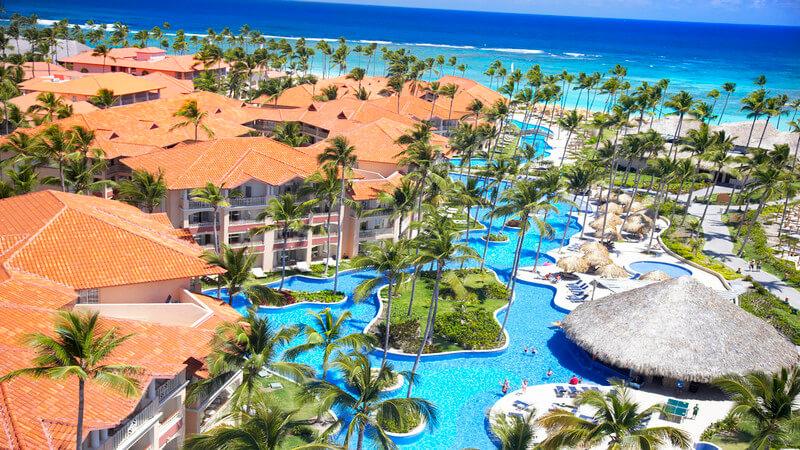 PC: Flickr.com
Punta Cana is by far the best place for cheap all-inclusive luxury resorts in the Caribbean. Some of these resorts cost slightly more than the ones that only provide breakfast. There some extremely affordable air+ hotel packages available as well. The airport is in close proximity and is relatively busy compared to the others in the Dominican Republic. Punta Cana is a treat if you're looking for all-inclusive family resorts in the Caribbean.
Average 3-star hotel price: $55
Return airfare from NYC: $400
All-inclusive 7-nights + Flights: $1,200 for two.
4. Barbados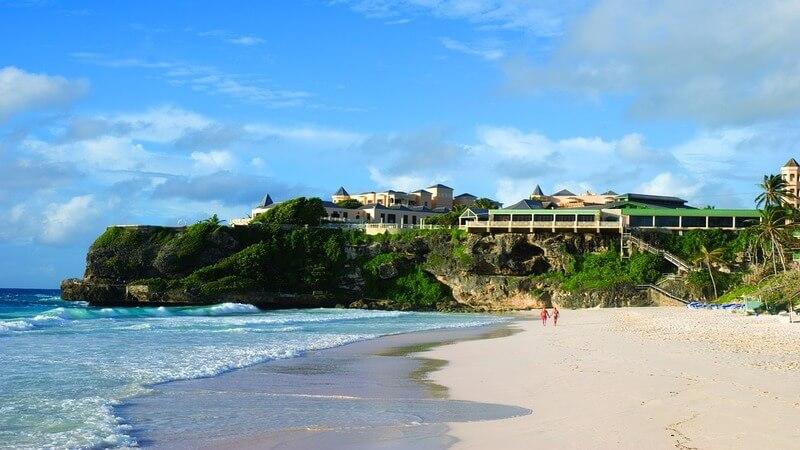 PC: Pixabay.com
While it's not exactly cheap, decently priced airfare makes Barbados an affordable destination. Hotels on this island range from neat 3-star beach resorts to fancy and high-end ones. The most attractive feature of this island is the excellent diving opportunities it offers. So if you're looking at putting that scuba set to use, Barbados is your haven.
Average 3-star hotel price: $95
Return airfare from NYC: $280
5. Rincon, Puerto Rico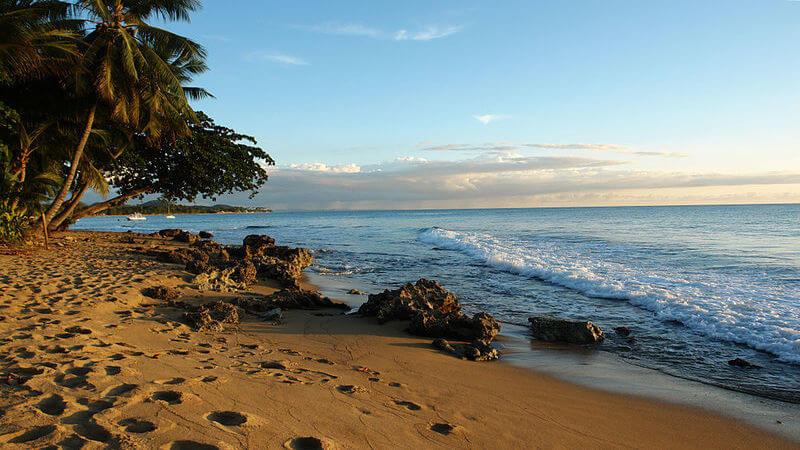 PC: Wikimedia Commons
If bringing out the surfer in you is your plan for this holiday, then Rincon on Puerto Rico's west coast is the ideal spot for you. Most seasoned surfers usually rent local houses, but hotels here are decently priced. Flying to the local airport is cheap, but sometimes you could get cheaper flights to the nearby San Juan airport which is an easy drive.
Average 3-star hotel price: $100
Return airfare from NYC: $250
6. Guadeloupe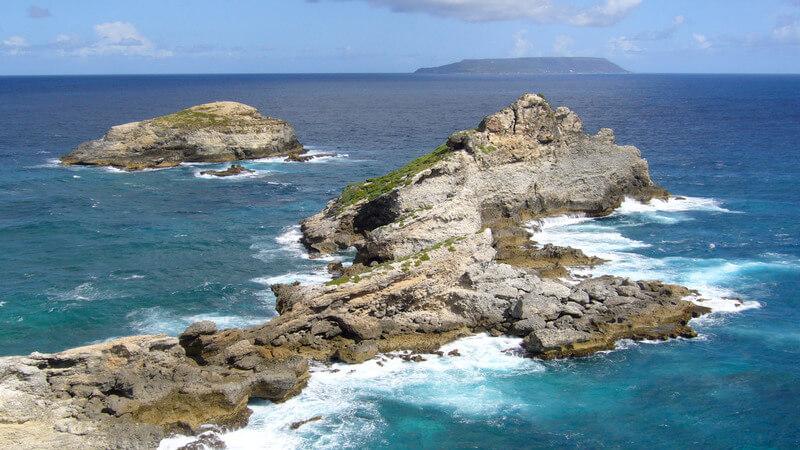 PC: Jukka/flickr.com
Officially a part of France, this island is more French than the Caribbean. Funnily enough, it is cheaper to get here from Paris by air than it is from New York. This makes it an ideal holiday spot for most Europeans. In recent times, however, Norwegian Air has started direct flights from New York City, making it much cheaper to get here than before.
Average 3-star hotel price: $110
Return airfare from NYC: $255
7. Negril, Jamaica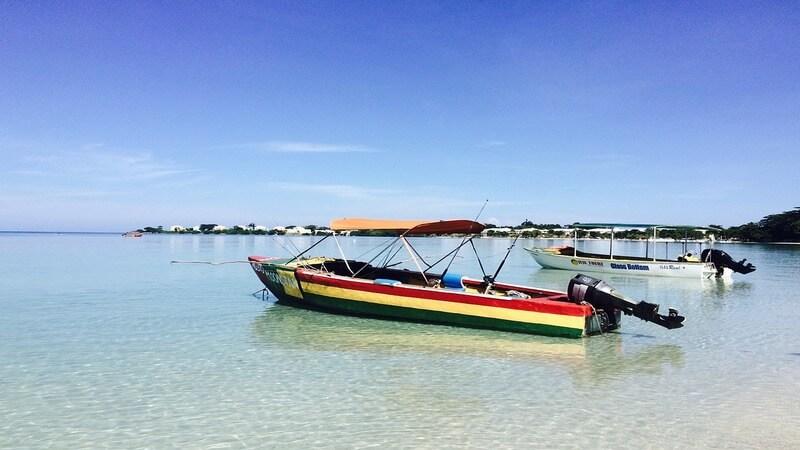 A 90-minute drive from the Montego Bay Airport, Negril has a stunning west-facing beach and a cluster of value for money 2/3-star hotels. This makes it a favorite among those looking for cheap tropical vacations. In case you're not into the modest living scene, then Negril also has a large range of upscale all-inclusive resorts to offer as well.
Average 3-star hotel price: $70
Return airfare from NYC: $400
8. St. Lucia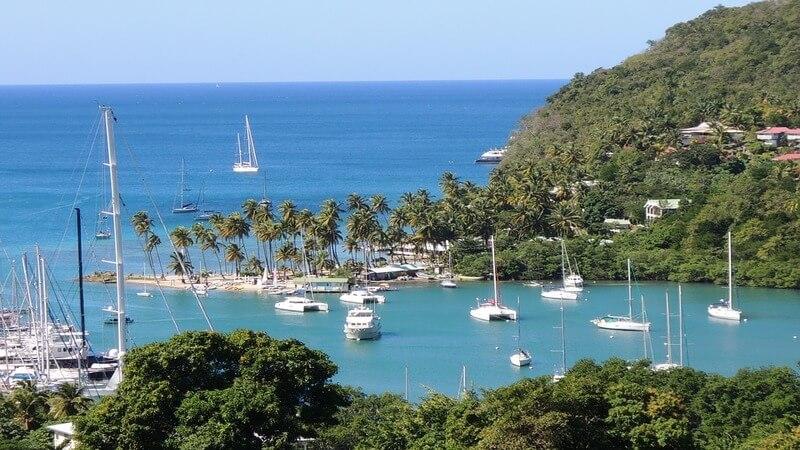 A popular stop for cruise liners, St. Lucia is surprisingly well-frequented considering its remote location. It is flooded with well-designed and decently priced 3-star resorts. Flights are not exactly cheap, but if you do manage to get here then you definitely will not regret your decision.
Average 3-star hotel price: $85
Return airfare from NYC: $370
Do Check: All-Inclusive Honeymoon Resorts in St. Lucia
9. Antigua and Barbuda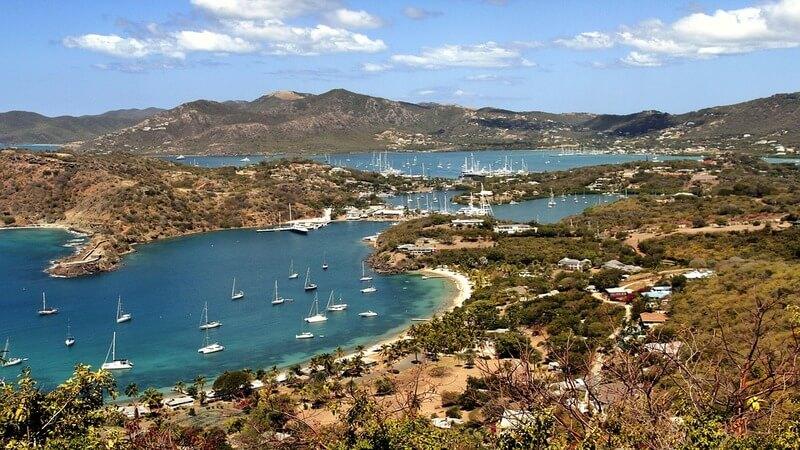 PC: Pixabay.com
Famous for celebrity holiday homes, Antigua is more known for its crowd. Good deals on flights are often available but due to its fancy reputation hotel prices can be steep. While budget travelers avoid it due to its shockingly expensive accommodation, a few decently priced hotels with relatively good reviews also exist in this region.
Average 3-star hotel price: $117
Return airfare from NYC: $290
Check Out: Best Beaches in Antigua
10. Aruba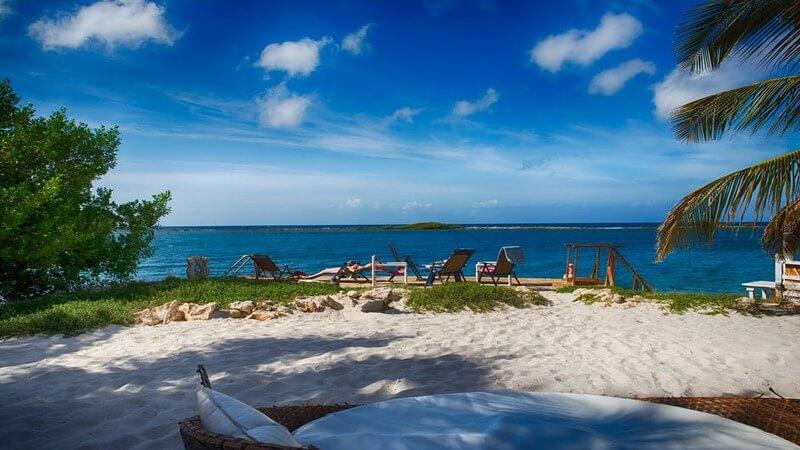 PC: Pexels.com
With a buzzing airport with multiple flights from both Europe and North America, Aruba is a popular choice for tourists from both continents. It is of Dutch origin. Although it has a reputation for housing mid to upper-end hotels, there are enough affordable yet comfortable hotels in Aruba.
Average 3-star hotel price: $90
Return airfare from NYC: $405
As aptly said by Chris Hadfield, "When you're on one of the Caribbean Islands, sometimes it's hard to picture how they fit in with the rest, but when you see them all joined together like a necklace from space, you see the natural geographic connectedness of them all." So take our word for it, pack your bags and head to the Caribbean. Give us feedback on the were these islands in the Caribbean really affordable & worth the visit?