10 Best Affordable Places To Visit in India
* Disclosure: This post may contain affiliate links, which means we may receive a commission if you click a link and book something (there is never any extra cost to you for using these links).
Are you looking for affordable places to visit in India this vacation?
You can get many choices of destinations in India if you are traveling on a budget. You can explore a plethora of destinations from ancient ruins of Hampi to the bustling city of Mumbai and from beaches of Goa to ski-slopes of Auli. You do not have to worry about spending too much as these budget destinations in India have comfortable hostels and guesthouses along with pocket-friendly restaurants and cheap public transport.
Best Affordable Places to visit in India
Amritsar
Goa
Auli
Darjeeling
Mcleod Ganj
Gokarna
Hampi
Kasol
Mumbai
Pondicherry
1. Amritsar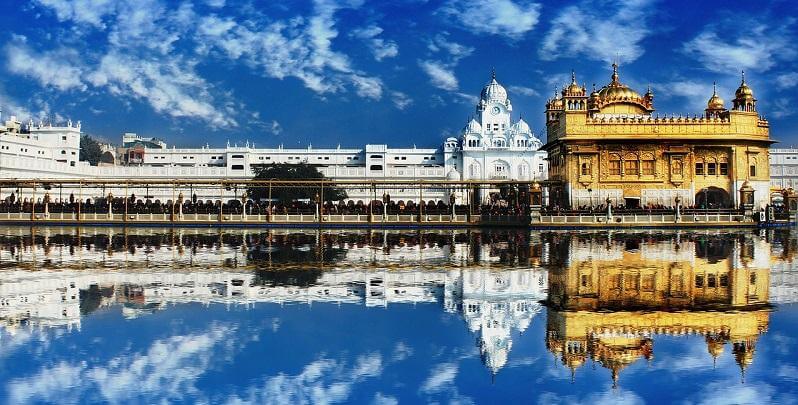 We all know that Amritsar is famous for the golden temple. Amritsar is a very affordable tourist destination as well. A low-cost holiday in India is exactly what you need to get over the loss of the bills you've paid. Take a holy dip and soak yourself in spiritual at the Harmandir Sahib Gurudwara. The gurudwara offers free accommodation for girls and charges some minimal amount from boys.
Devotionally and patriotically rich, Amritsar has it all to make it your ultimate weekend getaway. Visit Jallianwala Bagh and Wagah border to relive some historical moments.
2. Goa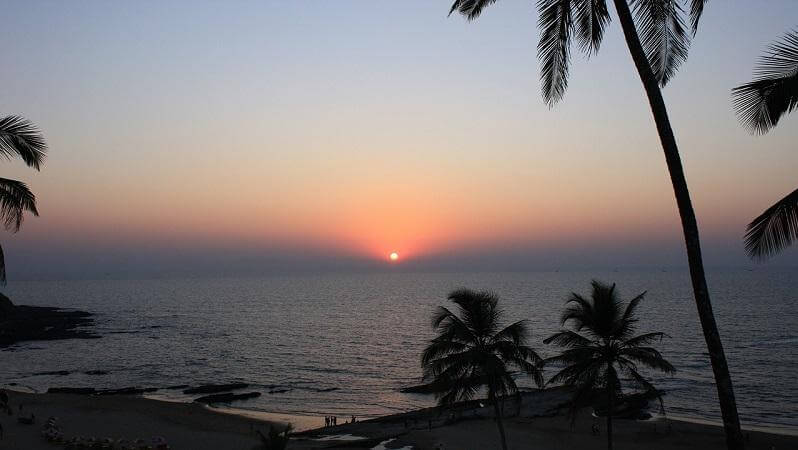 Admit it! We all have dreamt of going on a road trip to Goa with our friends. But keeping the red Merc and seaside resort aside as shown in the film, getting and spending some quality time in Goa is very affordable.
There are a lot of homestays and hostels in Goa which will not be hard on your pocket making Goa one of the most tourist-friendly cheap places to visit in India.
In addition, good Goan thali will cost you not more than 100 bucks. And yes! You also get some low priced booze, too!
Budget hotels in Goa
3. Auli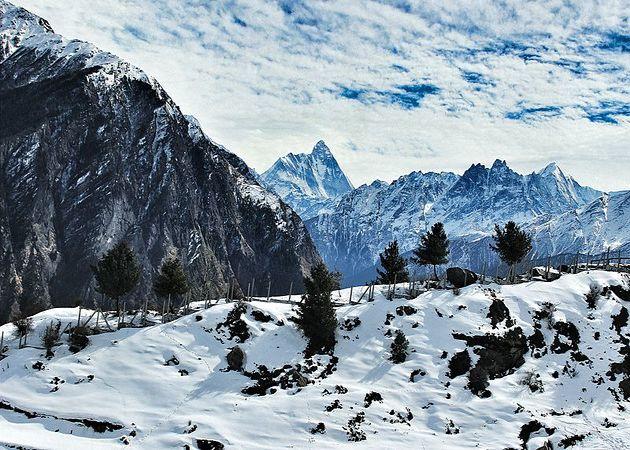 PC: Wikimedia commons
I'm not kidding! Auli is one of the most beautiful destinations in the world and can even put the already overrated Switzerland to shame. Adding to it, the hotels are very budget-friendly and have some spectacular locales. Considered one of
cheaper travel
options in India. If you've spared some money, then skiing in the Himalayan mountain ranges is a must-do thing without the hole in your pocket you'd have in The Alps.
4. Darjeeling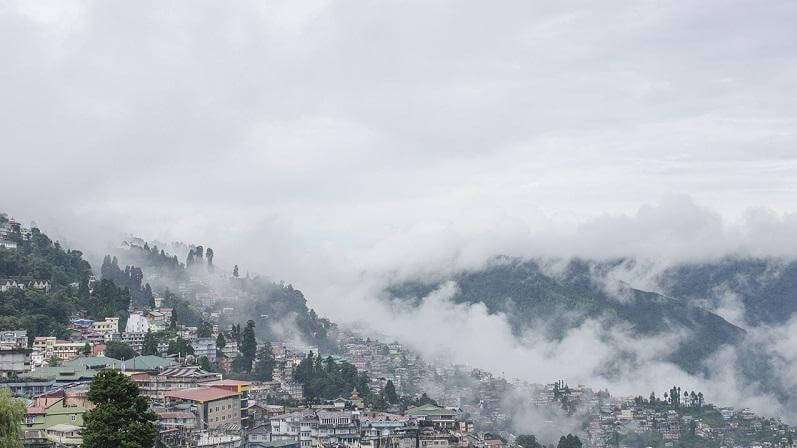 PC: Wikimedia
Getting and staying in Darjeeling is far from being expensive. Pretty little hotels, cottages, and homestays soaked in old-world charm will not make a hole in your pocket. Also, you can binge on some deliciously made momos while sipping the ever-popular Darjeeling tea.
The ticket to the iconic toy train is very cheap and you can have a panoramic view of the hill station from the train itself.
Check TripHobo hotels for stay in Darjeeling
5. Mcleod Ganj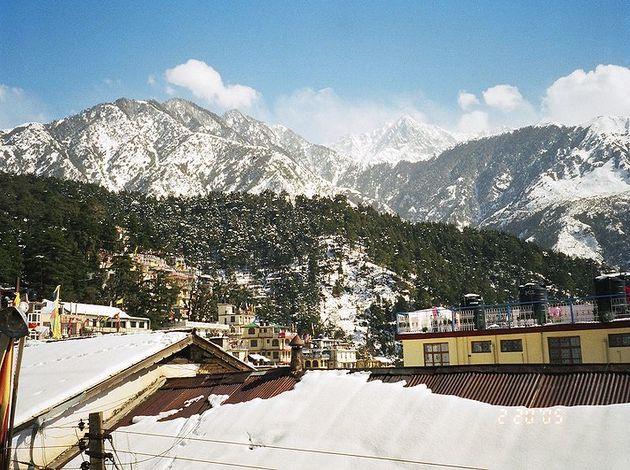 PC: Wikimedia commons
If calm serene atmosphere along the snow-clad mountains excites you, then head straightaway to Mcleod Ganj which is also one the cheapest places to visit in India.
Popular for the important Tsuglagkhang- Dalai Lama's temple, Mcleod Ganj is also known for its Buddhist culture and crafts. Perfect place to pause yourself for a while and experience some spiritual divinity.
McleodGanj has hotels, restaurants, cafes which are low on prices but high on quality.
Check hotels in Mcleod Ganj
6. Gokarna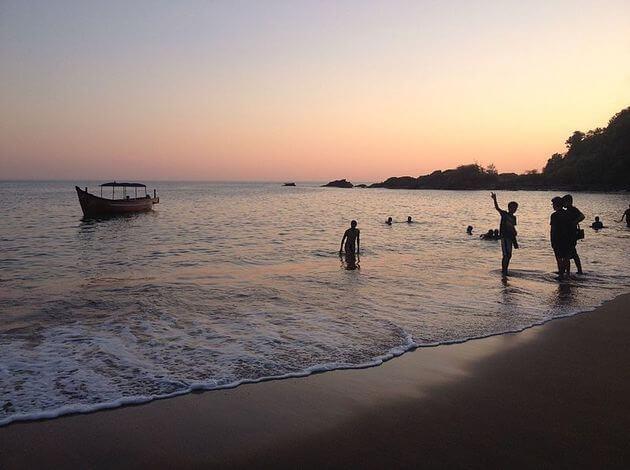 PC: Wikimedia Commons
Compared to its sister Goa, Gokarna is low on cost but high on offerings. Beautiful beaches, serene wellness centers and some breathtaking views, Gokarna has a lot to offer. There are also Yoga centers which you can visit at a very affordable price.
Hotels in Gokarna
7. Hampi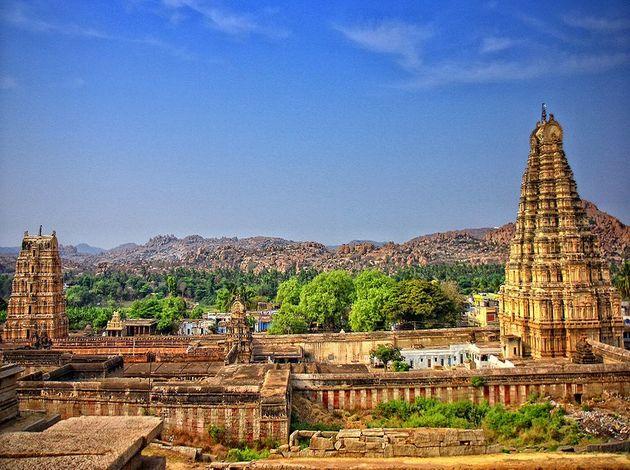 PC: Wikimedia commons
Hampi, already a UNESCO World Heritage site is known for its architectural masterpieces, temples, and palaces. Cheapest cottages and some low-cost South Indian cuisine on your plate: Hampi has it to make your trip, a delicious affair. You can roam in and around Hampi by renting a motorcycle at a very low cost, thus cutting down your burdening transportation costs.
8. Kasol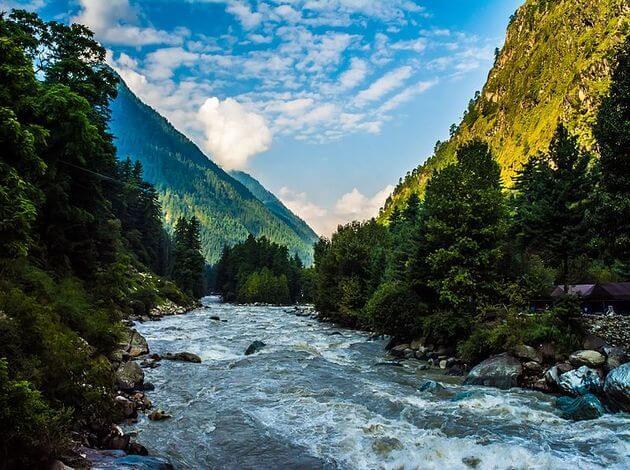 One of the most beautiful places among the lot, Kasol should be on the top of your list if you are planning for an affordable vacation. Snow clad mountains, pine trees and some spectacular display of nature, Kasol has it all.
Cheap cottages and hotels are in plenty in this place, keeping in mind the huge turnout of young tourists. The localities are hospitable and can even treat you with a meal, only if you're dignified enough!
Budget hotels in Kasol
9. Mumbai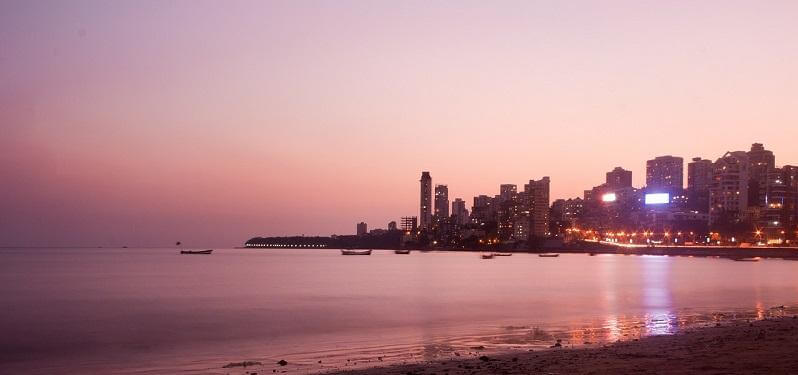 Mumbai is a
city that never sleeps
. A city which has something or the other to offer everyone. The city has some affordable hotels and lodges as per your convenience. Also, you can have a one time meal for less than 80 bucks. If not a meal, then the world-famous Vada Pav will come to your rescue. Get starstruck by visiting Mannat or Jalsa, introspect at Marine Drive, pray at Siddhivinayak and experience the incredible city that Mumbai is.
Sure, it won't be easy but you can make it one of your cheap holiday destinations in Maharashtra, if not India!
10. Pondicherry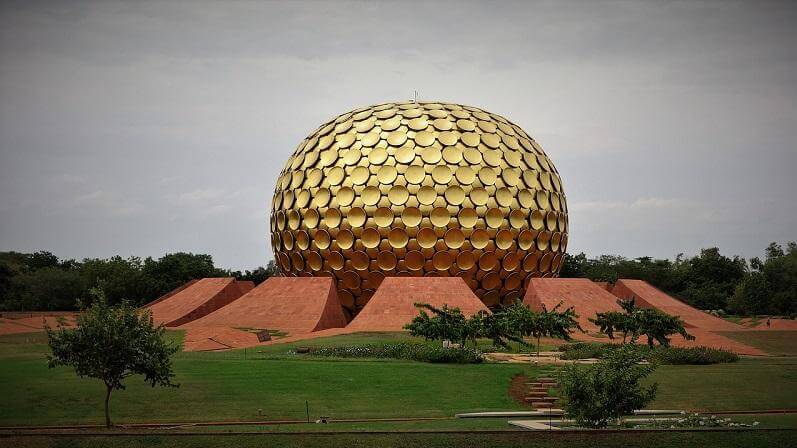 Spectacular beaches, low priced booze, beautiful roads and some reasonable options for accommodation, Pondicherry has it all to make your money-crunched vacation, an unforgettable experience.
The former French colony has a lot to offer and the lanes will take you back in time. There are plenty of exciting things to do in Pondicherry, just hop on a rented bicycle and roam around the streets of the beautiful city.
Hurry up! Count the notes in your wallet, make necessary cost cuttings and plan a trip on a shoestring budget. Trust me, it'll be a hell lot of fun! Which cheapest place in India are you headed to now?
You may also like to read: