10 Best Affordable Places To Visit in India
MANDAR PANDHARE
UPDATED Oct 15, 2018
370.6K Views
Oh..Lord! It's that time of the month, again. All these days, you've been paying all your bills, first filling and then emptying your refrigerator with beer cans. But now, you are suffering from the month-end crisis.
You're almost broke and don't want to spend the remaining part of your salary on useless expenses. On the other hand, you scroll through your Facebook timeline and get to know how your colleagues, relatives, friends and Sharmaji ka beta are enjoying their vacation. Jealous much? You check your bank balance and all your dreams of vacationing abroad are shattered!
But don't worry! Even if you can't take a vacation abroad, there are some places in India which you should definitely travel even though you are almost broke.
We at TripHobo, have compiled a list of 10 such cheap places to visit in India which are affordable but high on experience!
1. Some Balle Balle at Amritsar!

Image Source: Wikimedia commons
We all know that Amritsar is famous for the golden temple. But what we don't know is that Amritsar is a very affordable tourist destination for people like you and me, who are always broke! A low cost holiday in India is exactly what you need to get over the loss of the bills you've paid. Take a holy dip and soak yourself in spiritual at the Harmandir Sahib Gurudwara. The gurudwara offers free accommodation for girls and charges some minimal amount from boys. Don't forget the lip smacking free langar! Devotionally and patriotically rich, Amritsar has it all to make it your ultimate weekend getaway. Visit Jallianwala Bagh and Wagah border to relive some historical moments.
Make it easy, breezy and flawless! Use TripHobo travel planner to create an epic plan for your next vacation!
2. Goa - Make your Dil Chahta Hai moment, a reality!

Image Source: Wikimedia Commons
Admit it! We all have dreamt of going on a road trip to Goa with our friends. But keeping the red Merc and seaside resort aside as shown in the film, getting and spending some quality time in Goa is very affordable. There are lot of homestays and hostels in Goa which will not be hard on your pocket making Goa one of the most tourist friendly cheap places to visit in India. In addition, good Goanese thali will cost you not more than 100 bucks. And yes! You also get some low priced booze, too!
3. Auli - the mini Switzerland which Yash Chopra failed to explore!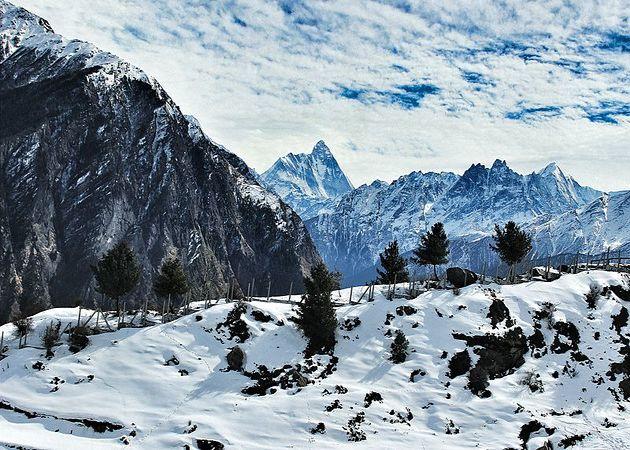 Image Source: Wikimedia commons
4. Darjeeling - The queen of hills!

Image Source: shankar s./flickr.com
Trust me! When I watched Barfi for the first time, more than the film I was bowled over by the sheer beauty of this scenic hill station in India called Darjeeling. But my joy knew no bounds when I discovered that getting and staying here is far from being expensive. Pretty little hotels, cottages and home stays soaked in old world charm will not make a hole in your pocket. Also, you can binge on some deliciously made momos while sipping the ever popular Darjeeling tea. The ticket to the iconic toy train is very cheap and you can have the panoramic view of the hill station from the train itself. Check out some exciting trips in India under Rs. 5000.
5. Mcleod Ganj - Come, soak in some spirituality!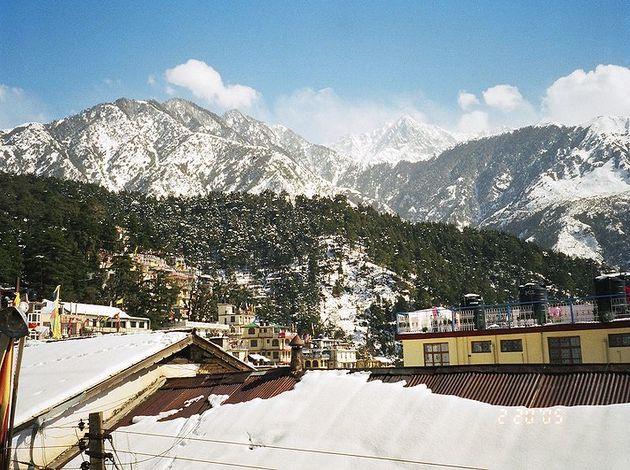 Image Source: Wikimedia commons
6. Gokarna - Because Goa is so mainstream!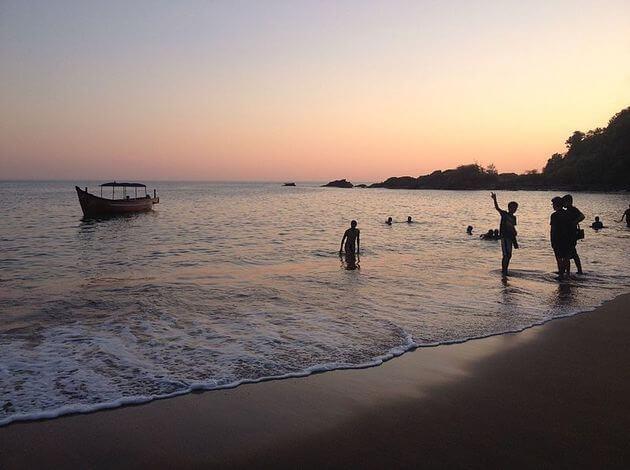 Image Source: Wikimedia Commons
Compared to its sister Goa, Gokarna is low on cost but high on offerings. Beautiful beaches, serene wellness centres and some breathtaking views, Gokarna has a lot to offer. There are also Yoga centers which you can visit at a very affordable price.
7. Hampi - Karnataka's very own marvel!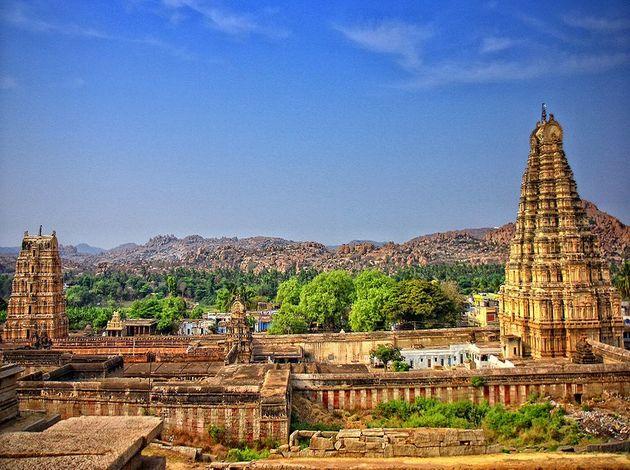 Image Source: Wikimedia commons
Hampi, already a UNESCO World Heritage site is known for its architectural masterpieces, temples, and palaces. Cheapest cottages and some low cost South Indian cuisine on your plate: Hampi has it to make your trip, a delicious affair. You can roam in and around Hampi by renting a motorcycle at a very low cost, thus cutting down your burdening transportation costs.
8. Kasol - Himachal Pradesh's affordable mini Israel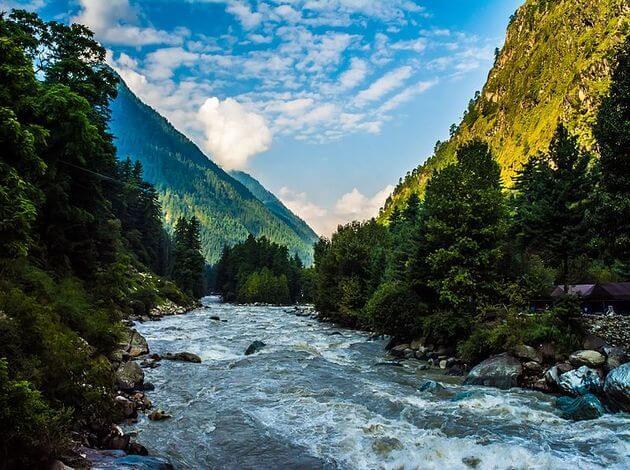 Image Source: Wikimedia commons
One of the most beautiful places among the lot, Kasol should be on the top of your list if you are planning for a budget friendly vacation. Snow clad mountains, pine trees and some spectacular display of nature, Kasol has it all. Cheap cottages and hotels are in plenty in this place, keeping in mind the huge turnout of young tourists. The localities are hospitable and can even treat you with a meal, only if you're dignified enough!
9. Mumbai - City of Dreams, quite literally!

Image Source: Vidur Malhotra/ Flickr.com
10. Pondicherry - Relive India's French side!

Image Source: Kalyan Kanuri/flickr.com
Spectacular beaches, low priced booze, beautiful roads and some reasonable options for accommodation, Pondicherry has it all to make your money-crunched vacation, an unforgettable experience. The former French colony has a lot to offer and the lanes will take you back in time. There are plenty of exciting things to do in Pondicherry, just hop on a rented bicycle and roam around the streets of the beautiful city.
Hurry up! Count the notes in your wallet, make necessary cost cuttings and plan a trip on a shoestring budget. Trust me, it'll be a hell lot of fun! Which cheapest place in India are you headed to now?