20 Best Children Friendly Holiday Destinations in India
* Disclosure: This post may contain affiliate links, which means we may receive a commission if you click a link and book something (there is never any extra cost to you for using these links).
Everybody loves a vacation, but for families with children, it is quite a task to decide their destination. Keeping kids enjoying the spot you chose is challenging if the spot is not up to their liking. Here's a list of holiday destinations in India which are perfect for children, while letting parents unwind at ease.
20 best children friendly holiday destinations in India
1. Darjeeling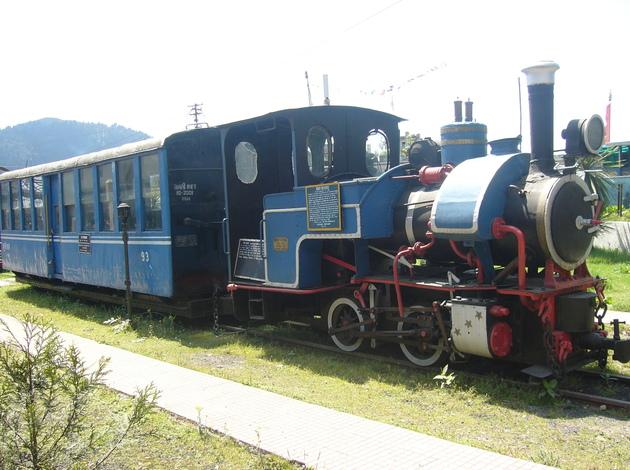 This beautiful hill station is a haven for families. The picturesque backdrop of the blue sky, the snow-capped mountains and the lush green tea gardens, experienced from a toy train is definitely what kids will enjoy the most.
Children enjoy Toy Train ride, cable car ride walks in scenic tea gardens
2. Ooty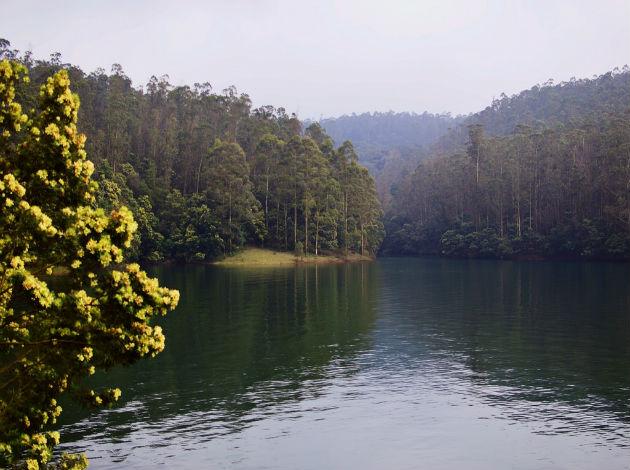 The hill station not only provides a relaxing atmosphere for parents but a treat for children with all the chocolate goodies available at the local confectioners. Increase your child's knowledge by taking them to Honey & Bee Museum and let them learn how honey is gathered.
Activities for children: Chocolates at confectionery stores, Honey & Bee Museum visit, boat ride at Ooty Lake.
3. Manali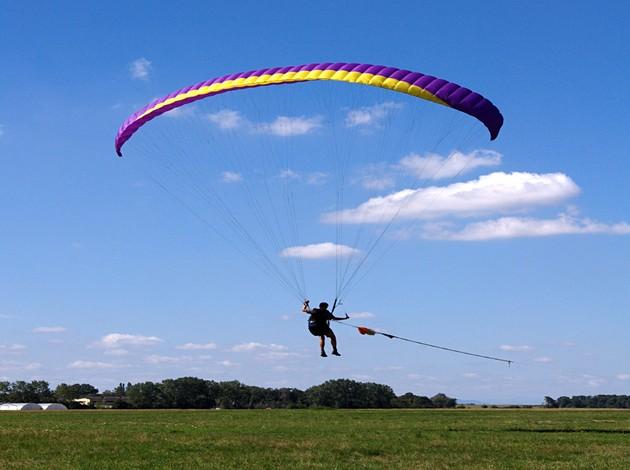 PC: Wikiwand/Michal Saban
The crystal clear river Beas flowing through the valley, as you enter Manali, is definitely something kids will get excited about. Add into this picture-perfect view, some fun adventure sports and there won't be a single frown throughout the holiday. Take them up to Rohtang Pass and play in the snow.
Children Like: Paragliding, zorbing
4. Udaipur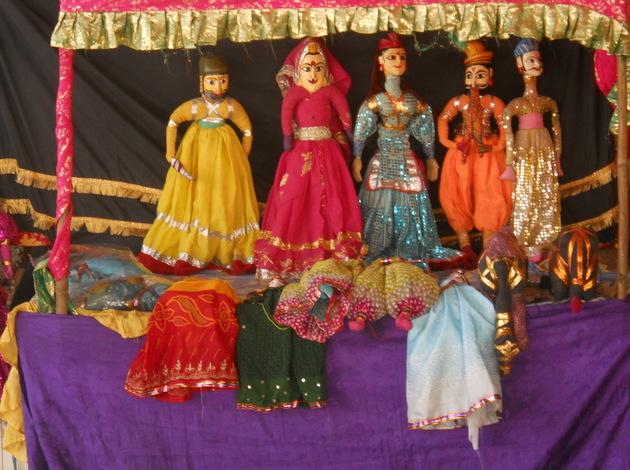 PC:commons.wikimedia/puch
The City of Lakes is a good way to acquaint your child with history during a vacation. The royal city of Udaipur is rich in culture and knowledge of the ages, making it perfect for a family holiday. Children will definitely have a good time watching puppet shows that tell some really interesting stories, as well as, the light and sound show at the City Palace presenting the historical journey of the city.
Activities for children: Puppet shows, Light and Sound show, boat rides on the lake
5. Jaisalmer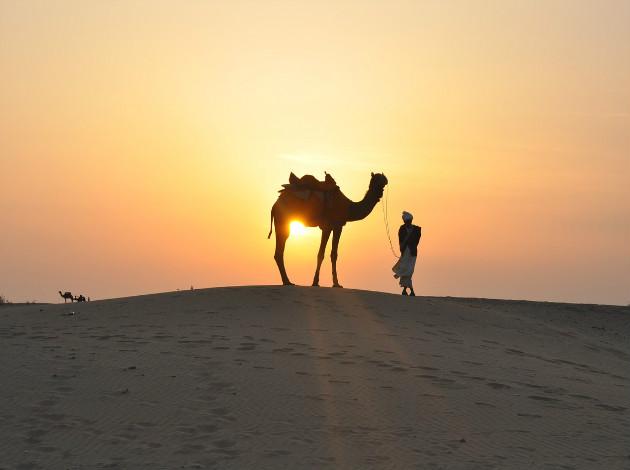 The golden sands of Jaisalmer are definitely inviting for children. The thrill of riding a camel is undoubtedly one that they won't be able to forget in a lifetime. Take them for an overnight desert safari and see how the moonlit sands twinkle in their eyes.
Children enjoy a Camel ride here.
6. Thekkady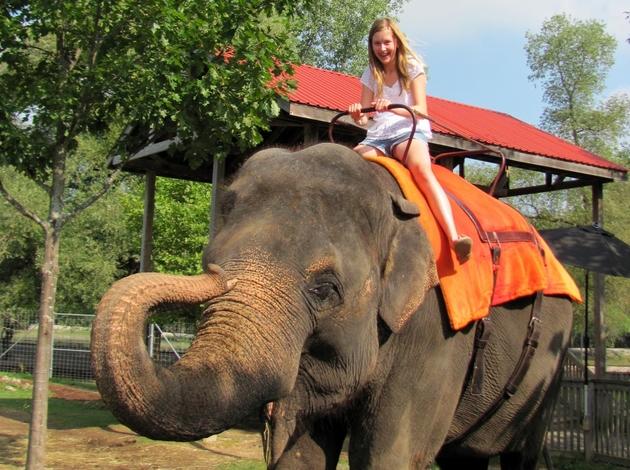 PC: Flickr/Ruth
Kerala is indeed a perfect spot for families. The weather is suitable and the backwaters provide the best means to unwind your senses. And how to keep the kids busy? Elephants are the answer. Let them experience the joy of playing with and riding on elephants and they will thank you for the rest of their school year. Excite them further by staying in a houseboat instead of regular hotel rooms.
children enjoy: Elephant rides, houseboat rides
7. Auli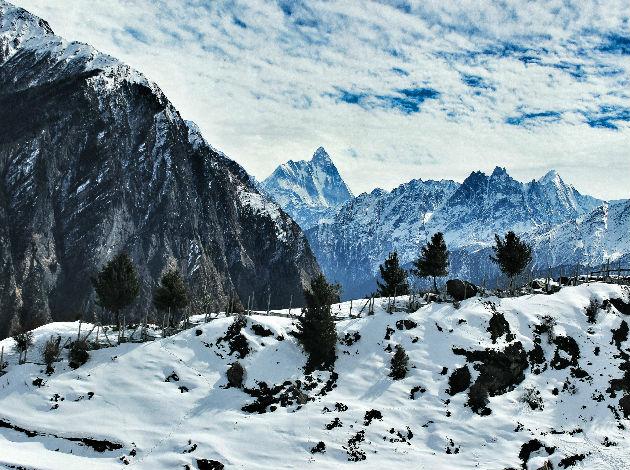 PC:goodfreephotos.com
Children love unusual activities that are a breakthrough in their regular routine. With Government-certified operators providing ski lessons for beginners, kids will definitely not want to leave this place.
Children enjoy Skiing a lot here.
8. Mahabaleshwar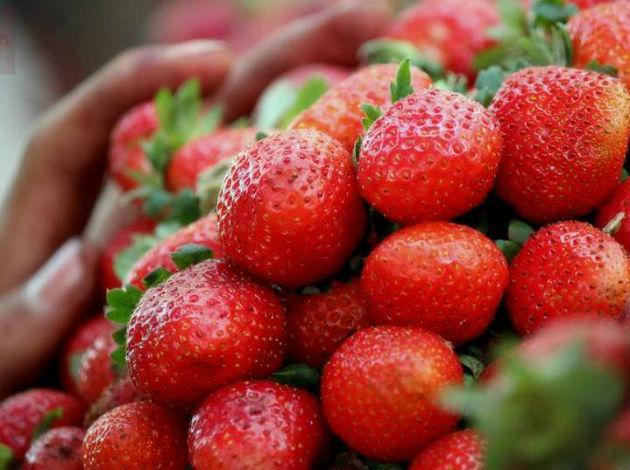 Take your children to the Mapro Garden and get them to pick strawberries on their own. The joy of doing something so unusual is what you will be rewarded with. Take them to the tablelands and go horse-riding, as well as, the various gaming options available for children along with their parents.
Strawberry picking, horse-riding, boat riding enjoyed by Kids a lot.
9. Tarkarli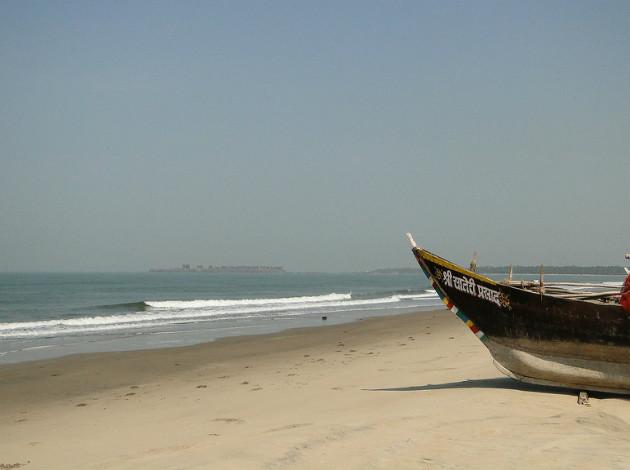 PC: Flickr/Ankur P
Children love to play in the water and are often forbidden because of the risk of them falling ill. So, take them to Tarkarli, and let them play to their heart's content. With clear waters and exciting water sports available for both children and adults, this is a perfect getaway for families.
Activities for children: Various water sports, Playing in the water
10. Lonavala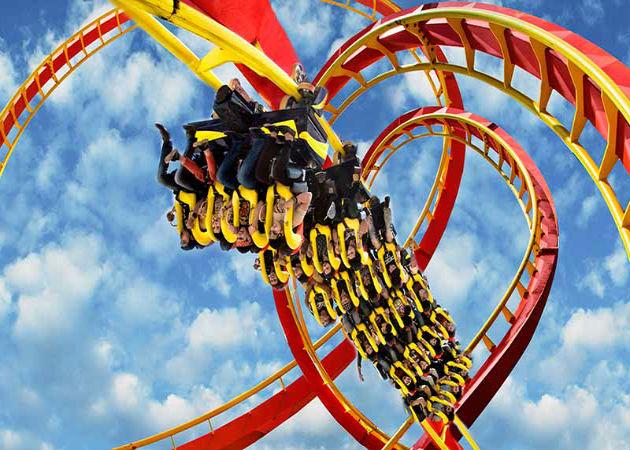 PC:adlabsimagica.com
Every child's dream world is an amusement park. The thrill of the rides is something even adults can't deny. Take your kids to Adlabs Imagica and let them scream their lungs out in excitement. A day full of fun with your entire family is just what the doctors prescribe for stress relief.
Activities for children: Different amusement rides
11. Andaman & Nicobar Islands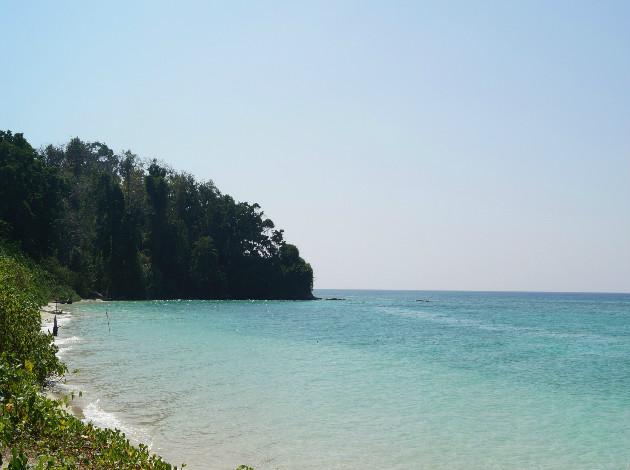 The pristine beaches and the blue waters form a perfect spot for family vacations. Children can enjoy swimming with elephants here, as well as, explore underwater marine life. One of the best things they can have fun with is walking in the water, as the buoyancy will lift them up as they try hard to put their best foot forward.
Activities for children: Snorkelling
12. Delhi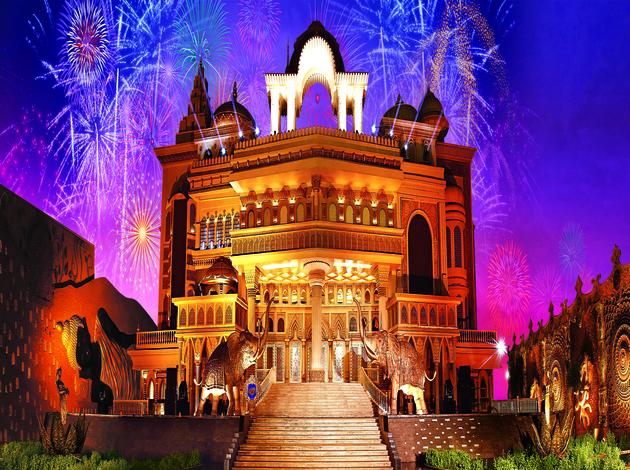 PC: Flickr/RoderickEime
The Kingdom of Dreams is definitely a page out of a fairytale come to life. This huge set-up is out of a child's imagination and there is nothing that will stop them from getting totally engrossed in these larger than life shows.
Activities to children: Various shows
13. Mumbai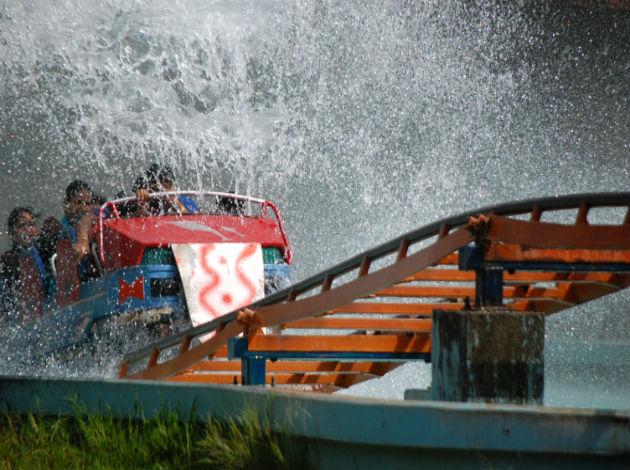 Essel World was India's largest and oldest amusement park and there is no way that kids will say no to a day at this happy place. Every now and then, there is a new ride added, so it's a new experience each time. Bring out the child in you and enjoy with your children.
Activities for children: Fun amusement rides
14. Jim Corbett National Park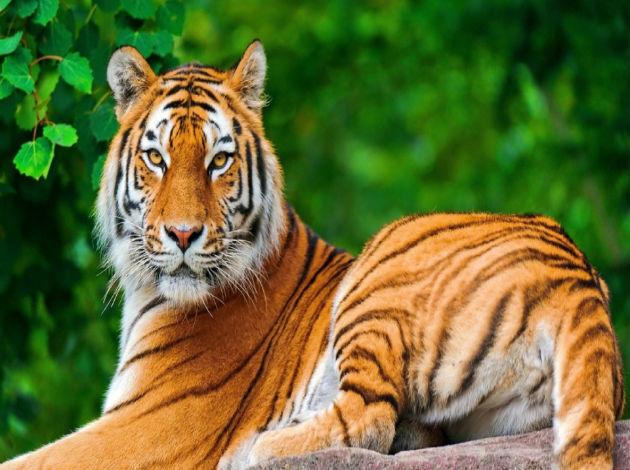 PC:hdwallpapersrocks.com
Nothing in the whole wide world can teach a kid more than nature can. Jim Corbett National Park is the perfect opportunity you can grab to take your kid in the close proximity of nature. Excellent flora and fauna await you at one of the best National Parks of India. The most hold-your-breath moment comes when you witness the Indian Tiger that calls this place a home. A great place to introduce your kids to the royal keep of India!
Activities for children: Forest-stay and exploring the stunning wildlife, safari rides, bird-watching
15. Agra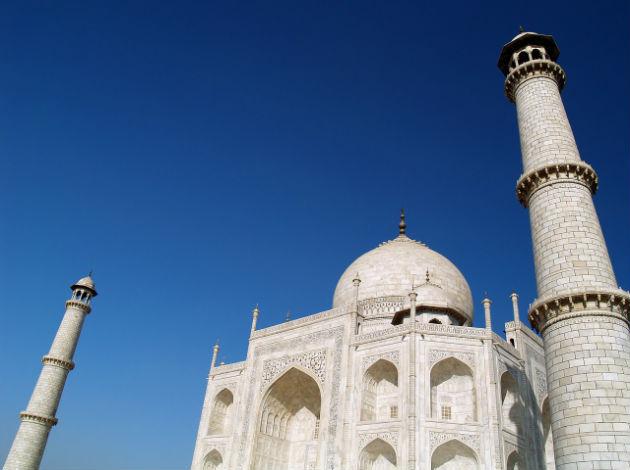 Effortless, the Taj manages to be the point of pride for every Indian kid. It is time to take them to this Wonder of the world that lies in their very own homeland. One of the landmarks of India that world acknowledges with poise, a trip to Taj Mahal can make your kids a prouder of our country's diverse art and heritage.
Children Like: Guided visit to the Taj Mahal, visit Fatehpur Sikri and other forts and monuments, a tour of Wildlife SOS- an animal rescue organization.
16. Sikkim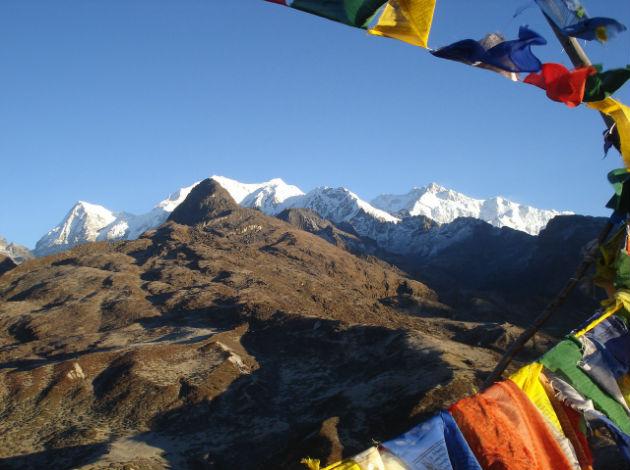 This definitely one of the lesser-explored family destinations in India. Home to gigantic Himalayas, raw natural beauty and tons of ancient monasteries, Sikkim is also the point of India's border with China. Take your kids to Nathu La Pass and they'll be more acknowledging towards the Indian Army, totally worth it!
You can also take your kids to interior towns like Pelling and Lachun and give them a slice of minimalistic living. It's a safe environment and helpful locals make it suitable for kid-friendly vacations.
Children Like: Visit Nathu La Pass and Tsongmo Lake, river rafting on Teesta, cable car ride in Gangtok and Yak safari
17. Aurangabad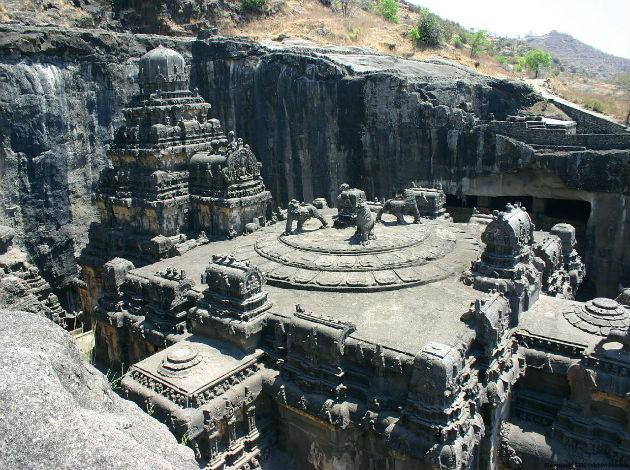 Suitable for slightly older kids, Aurangabad in Maharashtra boasts two important sites of Indian Archaeology- Ajanta and Ellora. One of its kind monolithic rock-cut excavations in the world, the Ellora caves are a UNESCO World Heritage Site. Dating back to 600-1000 CE, Ellora caves are an epitome of Indian diversity and secularity.
Activities for children: Guided visit to Ajanta, Ellora caves, Panchakki and Bibi ka Makbara- a replica of the Taj Mahal.
18. Raigad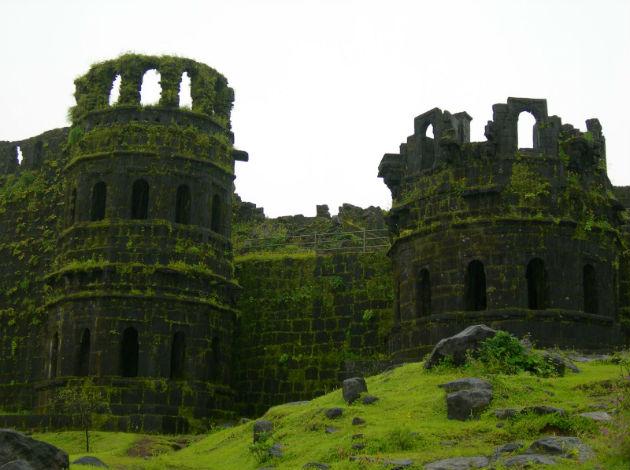 PC: Wikimedia Commons
To introduce your kids to one of the greatest rulers of India- King Shivaji, take them to Raigad which is one of the best places for children's holiday in India and also one of the most famous forts of Maharashtra. Hike up the enormous fort or take the ropeway ride, spend a day admiring the excellent landmarks of Maratha history with your kids.
What children Like: Ropeway ride, visit the ruins of the former palace and landmarks like the Statue of Shivaji, Maha Darwaja, Khubladha Buruj, Nane Darwaja, Hatti Talav, Gangasagar, and the Hirkani Buruj.
19. Rann of Kutch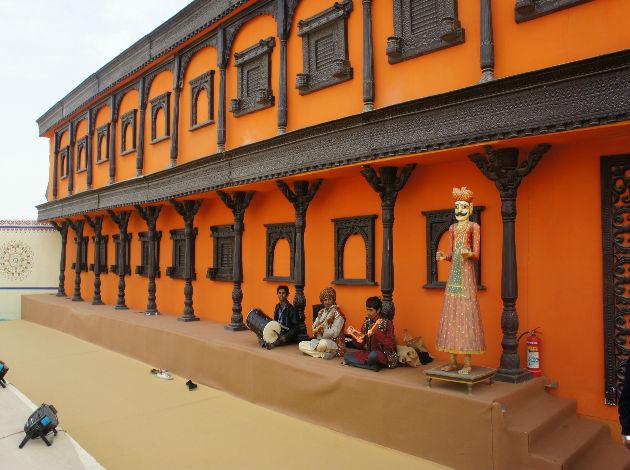 What may be otherwise considered slightly unfavorable for kids- the desert is transformed into a fun destination during a festival. Reason 1- it can provide your kids with the most subtle introduction to the deserts and Reason 2- it has vast opportunities for entertainment.
From a stay in a cozy tent with the best possible amenities to countless opportunities that can keep the kids hooked, Rann Utsav is one of the best family vacation destinations in India.
Activities for children: Camel cart ride to the white desert, jeep ride on the magnetic hill Kalo Dungar and versatile cultural events including folk dance, puppet, and magic shows.
20. Mayani Bird Sanctuary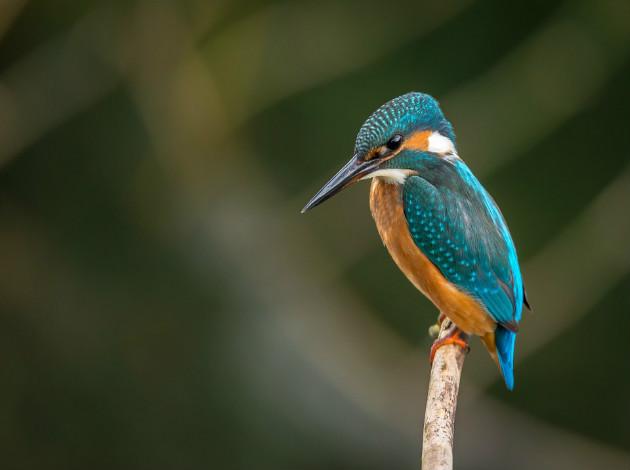 This beautiful bird sanctuary in Maharashtra will fill the kids with excitement at the sight of the rare Siberian Flamingos, as well as, around 400 different species of other birds. Get the children to indulge in feeding the birds, and make it an awesome experience.
Activities for children: Feeding the birds
So, what are you waiting for! Pack up your bags and leave with the kids for an amazing vacation, and spend some wonderful time connecting with them.
Frequently Asked Questions
Q. Where can I go with kids in India?

A. The best places to visit in India with kids are - Jaipur, Thekkady, Mahabaleshwar, Auli, Darjeeling, houseboats in Alleppy, and Bandipur National Park.

Q. Which are some family vacation destinations on a budget in India?

A. The top family vacation destinations on a budget in India are - Delhi, Pondicherry, Goa, Shimla, Nainital, Jaipur, Udaipur, Deharadun, Kanyakumari, and Darjeeling.

Q. Which place is good for a summer vacation in India?

A. The best places for a summer vacation in India are - Auli, Manali, Kasol, Mussoorie, Munnar, Gangtok, Ooty, Tawang, Mount Abu, and Mahabaleshwar.

Q. What age is best to travel with a baby?

A. Even though many people travel with a baby as young as 9-10 months old, the best age usually when babies are around 2 years old as they can understand and follow instructions, can understand what is going on around them, and have developed a larger attention-span. So, it is easier to keep them engaged.

Q. Do hotels provide baby cribs?

A. Not all hotels provide baby cribs. Most of the properties with 3-stars and above may have baby cribs, but it is recommended to contact the hotel administrations in advance to confirm if any cribs are available.