Christmas in Columbus
* Disclosure: This post may contain affiliate links, which means we may receive a commission if you click a link and book something (there is never any extra cost to you for using these links).
Christmas in Columbus is celebrated with much zest and zeal making it a grand affair to attend From the tree lighting at the zoo and the parks to the Chinese lantern festival, there are several special Christmas events in Columbus for children and adults alike to celebrate the holiday season with fun.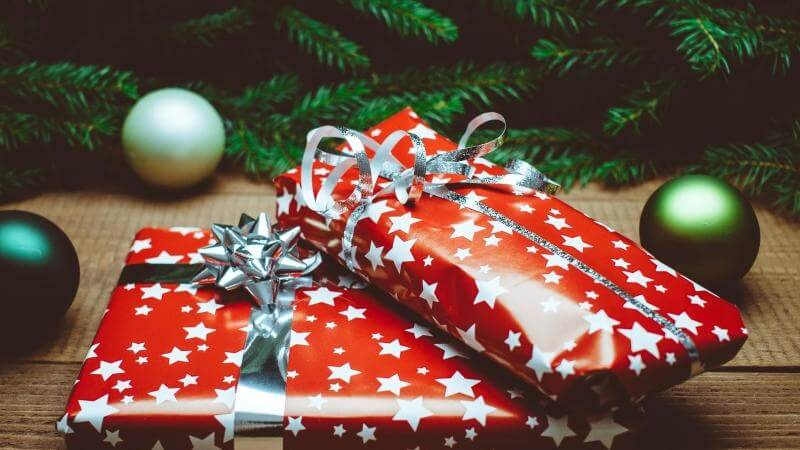 So here is a list of things to do light up your Christmas celebrations in Columbus:
1. Enjoy the Holiday Lights at the Columbus Commons:
It is a beautiful experience to see the Columbus commons sparkling with Christmas lights. Take a drive or maybe a stroll through the area to have a look at the beautiful decorations. Locals and tourists alike love how these lights turn this area into a fairytale world!
2. Visit the Scioto Mile and Bicentennial Park:
The Scioto Mile and the park are all decked up for the grand celebration of Christmas from the end of November every year! So, if you are someone who loves Christmas and have the chance, do give this place a visit at this time of the year. Music performances and other eventful things take place here making one of the best Christmas events in Columbus.
3. Observe the Gardens Aglow at Franklin Park Conservatory:
The annual Gingerbread Competition is organized at this place along with many other fun events mainly on weekends and selected weekdays too. The Christmas festivities in Columbus start from mid-November and go on until January. There are music performances and the enchanting decorations to look forward to. Do not miss out on it this Christmas if you are in Columbus!
4. Attend the Ohio Chinese Lantern Festival:
The festival is a celebration of lights and Chinese culture. Nevertheless, it is a must-visit in Columbus. There are more than 30 sky lantern installations and over 15,000 LED lights! Moreover, acrobatics, martial art demonstrations and Mongolian and Tibetan-style dancing are also performed. Along with all this, the lights and decorations are mesmerizing and bring out the festive spirit.
5. Enjoy the Christmas at Easton town center:
It is a grand affair at the Easton Town Center in Christmas season Columbus. The celebrations start from mid-November and go on until Christmas week. There is a gigantic Christmas tree which is decorated with lights and streamers. There are live music performances; horse-drawn carriage rides for children, a firework show and even a visit from Santa Claus! It is an excellent opportunity for children as well as adults to enjoy together.
6. Watch the Wildlights at the Columbus Zoo:
The Wildlights at the Columbus Zoo and Aquarium is a stunning celebration of the Christmas spirit. It is a light show with more than three million LED lights. There are various events and activities for children to indulge in. Santa Claus also pays a visit! There are a lot of family activities to do together too. The Wildlights have been a tradition for over two decades now and are one of the most well-known Christmas celebrations in Columbus. So, don't give it a miss.
7. Witness the Village lights in Historic German Village:
It is a Christmas tradition in Columbus to visit the German Village during this time. The streets are all lit up with Christmas lights, and residents and tourists visit this place to have a look at the luminous decorations. There are free goodies and chocolates for children to have along with living music! Here too, the festivities go on throughout the month, and the whole event is absolutely free.
8. Attend the State Auto's Christmas Corner:
Since 1932, the State Auto Insurance set up the State Auto Christmas Display, and the nativity scene is open to all. The official lighting ceremony takes place on December 5 followed by the children's choir afterward. The tradition of celebrating Christmas here has been going on for a long time here and has become quite famous around the world. The celebrations go on for about a month. The Nativity scene and the story of Christmas narrated here are loved by many.
So, Columbus during Christmas is an affair with so many events organized in different parts of the city. Christmas is about celebrating together and spreading warmth and happiness. It is a time of gifts for children and reunion for family and friends. Columbus indeed has terrific Christmas celebration ideas which help people enjoy and spend time with their loved ones.