7 Best Christmas Markets in Amsterdam
* Disclosure: This post may contain affiliate links, which means we may receive a commission if you click a link and book something (there is never any extra cost to you for using these links).
Have yourself a merry little Christmas
Let your heart be light
From now on
Our Troubles will be out of sight!
Christmas in Amsterdam is more than just a celebration. It comes with the deliciousness of chocolate cakes, the mystic of mulled wine, rosy winter cheeks, and the lovely sound of Christmas carols. Be it the hallowed halls of the churches or the sparkling Christmas trees, Christmas in Amsterdam is full of joy and pleasure. Christmas being just around the corner, you certainly might be looking for Christmas presents for your loved ones. So, here are the best Christmas markets in Amsterdam, laden with the 'best and beautiful' items, waiting to be visited by you.
1. Winkelcentrum Stadshart Amstelveen: The Coziest Christmas Market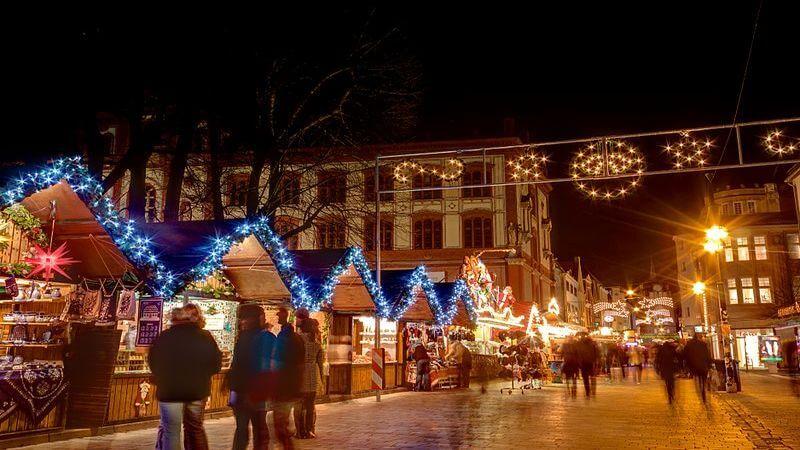 Image Source: wikimedia.org
Address: Rembrandtweg 41a, 1181 GE Amstelveen, Netherlands
Duration: 7 December 2019 to 5th January 2020
Time: 10 am to 6 pm
Want to feel the warmth, authenticity, and generosity of Amsterdam? Head to Winkelcentrum Stadshart Amstelveen which is tagged as the 'coziest market in Amsterdam' for the amicable atmosphere it offers. The market features over sixty stalls selling the winter food, drinks, decorative material, and lovely Christmas gifts. The most interesting thing in this Christmas Market is the 450-meter open-air ice rink. Apart from this, there is a pop-up restaurant and outdoor bar for the best gastronomic treat. Strolling through the market chalets, you can attend the winter events as well.
What's cool: Come here on a Sunday to enjoy the free little train ride through the market!
2. Ice Village: The Christmas Wonderland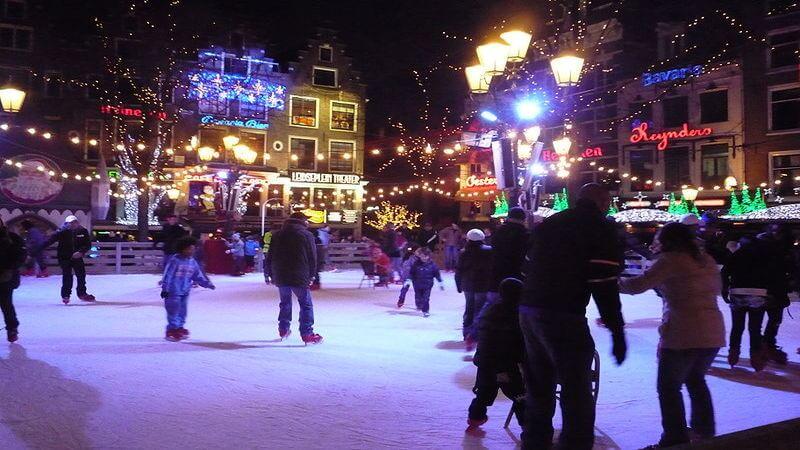 Image Source: Wikimedia Commons
Address: Museumplein, Amsterdam
Duration: 13th December to 26th December 2020
Time: 11 am to 8 pm
The Museumplein square in Amsterdam turns into a wonderland during the time of Christmas. The Ice Village, as the name itself suggests, will let you have plenty of fun with ice here. If you want to catch some adrenaline rush, try skating on the ice rink. Besides, from street food and drinks to fashionable clothes, decorative items, and hand-made accessories, you will find everything in this market. Each evening in this iconic Christmas market comes with live music, exotic drinks, fun games, and a crowd excited to celebrate Christmas in the best way possible. Fashion, food, festivities against the backdrop of Rijksmuseum make this Christmas village on-ice look magical!
What's cool: Challenge your friends in a 'human bowling' game (nowhere on earth you are going to see this one of a kind game).
3. Castle Christmas Fair in Heemskerk: Make the Christmas a Fairy-tale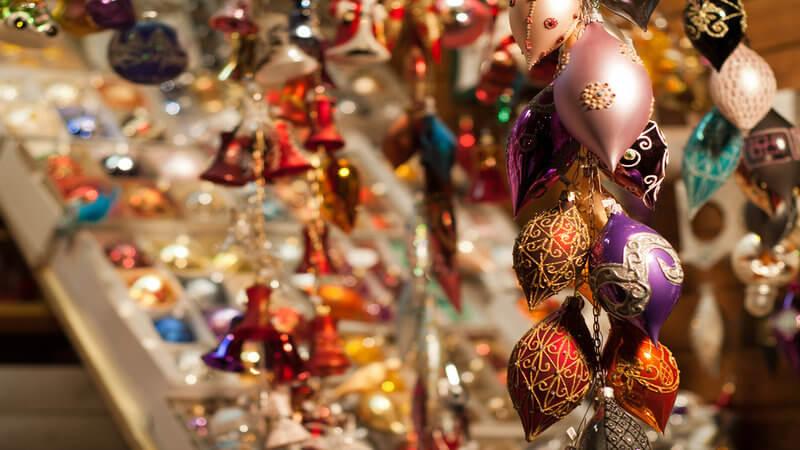 Image Source: Davidlohr Bueso/flickr.com
Address: Ridderstraat 20, 1811 EX Alkmaar
Duration: 28 November to 1st December 2019
Time: 28th-30th Nov: 11 am to 10 pm; 1st Dec: 11 am to 6 pm
If Christmas means gifting your loved ones unique and memorable things, Castle Christmas Fair in Heemskerk is the place for you! Apart from a large number of stalls with traditional and modern Christmas decorations and regional crafts, here you will find an unmatchable culinary delight with local specialties and delicacies from all over the world. This includes crafted baked bread, fudge, and a huge variety of beverages. For all the fashionable people visiting this Christmas market, the variety of clothes and jewelry chalets would blow your mind. Yes, use your bargaining skills as much as you can to make your 'Christmas memories' least expensive!
What's cool: Attend the musical concert to catch the contemporary hits and enjoy singing and dancing with the best Christmas choirs in the city.
4. Funky Xmas Market: Get Festive and Funky this Christmas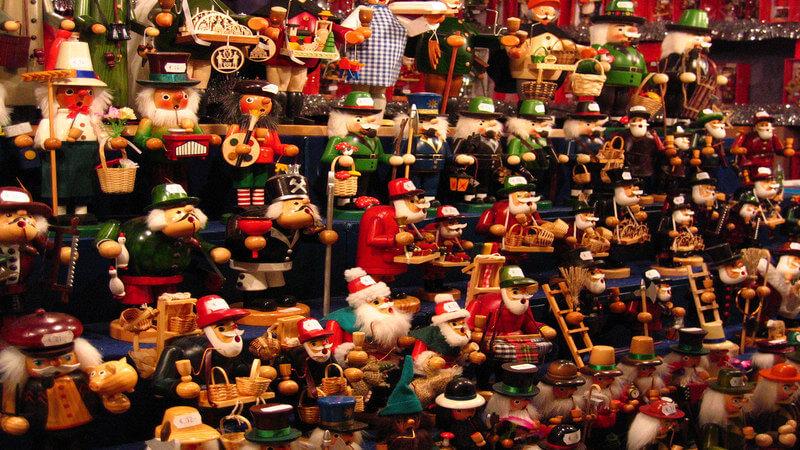 Image Source: charley1965/flickr.com
Address: Klönneplein 6, 1014 DD Amsterdam, Netherlands
Duration: 15 December 2019
Time: 12 pm to 6 pm
The name says it all, doesn't it? Funky Xmas Market is another name for the Sunday Market in Westergasfabriek. A number of designers and craft-makers from different corners of the city come here to display their wonderful talent and sell their creative items. From here, you can buy some presents for your friends and family as the market is a paradise of local crafts. In addition to this, you will see some wonderful restaurants, bars, clubs, and exhibitions here. After enjoying the Sunday market here, you can also join the neighborhood market that is organized just a week after this market is held. So, if you want to celebrate your Christmas in a real Amsterdam style, you shouldn't miss floating in the funkiness of the Funky Xmas Market!
What's cool: Buy some vintage clothes to look different on Christmas evening.
5. Scandinavian Christmas Market: Celebrate in Scandinavian Style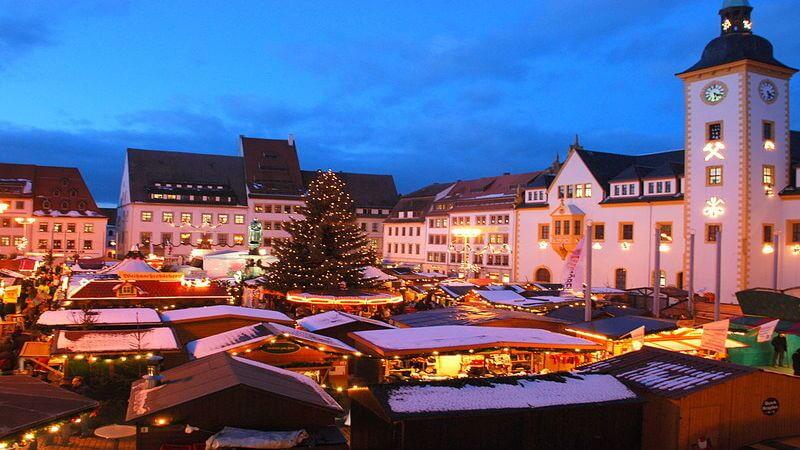 Image Source: Wikimedia Commons
Duration: Mid-December
Time: Varies (Check before the visit)
So, are you in Amsterdam and fascinated with the Scandinavian style of celebrating Christmas? Don't worry, you need not travel to the Nordic countries for this experience as you will get each and everything for your Scandinavian Christmas this year in the Scandinavian Christmas Market. This market is held in Muiderkerk. The mouth-watering cookies, exotic drinks, and a well-lit evening will add an unforgettable Scandinavian touch to your Christmas. So, wait no more as now you can decorate your house with the authentic products from the Scandinavian countries.
What's cool: Taste the cuisines of Finland, Denmark, and Norway here.
7. Flower Market: Time to Buy a Christmas Tree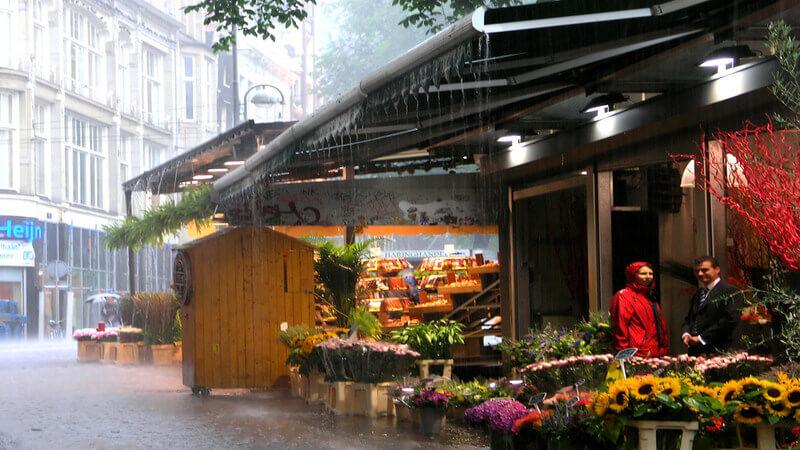 Image Source: Justus Hayes/flickr.com
Duration: Throughout the year
Time: 9 am to 5.30 pm
You are done with all your Christmas shopping - gifts, clothes, lights, cakes, and drinks. Now, it's time to select the best Christmas tree for your house. The flower market is the place where you will get one! Often referred to as 'the most fragrant place in Amsterdam', Flower Market is full of people during the Christmas season. Although at all times of the year, this place offers a wide range of flowers such as tulips, narcissus, or geraniums, Christmas is the most colorful time of the year for the Flower Market. You can get a Christmas tree in all shapes and sizes (depending upon your budget).
What's cool: Visit the souvenir shops, cheese and cake houses on the way.
5. Amsterdam Roest: Relax and Shop for Xmas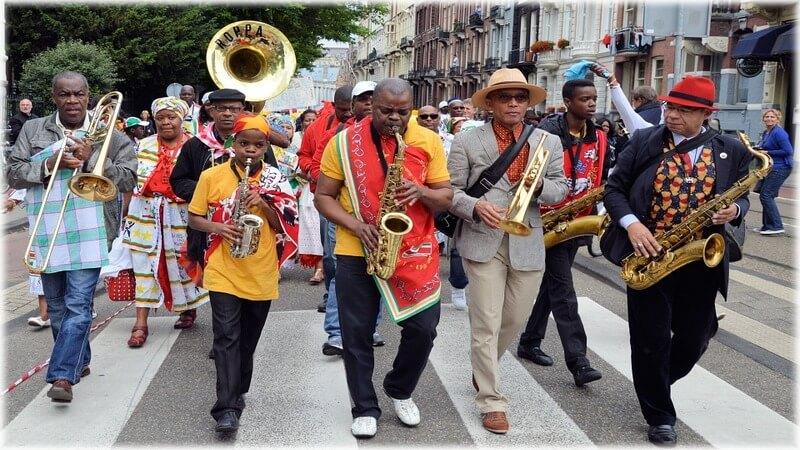 Image Source: Pixabay.com
Duration: Throughout the year (Roest is currently closed for major renovations and will open only in 2021)
Located on the east side of Amsterdam, Roest is home to many old warehouses. No matter at what time of the day you come here, the pleasing atmosphere of the market makes shopping a relaxing activity. Amsterdam is a huge market where you can grab anything you want for the Christmas celebrations. The market looks colorful during the Christmas season as all the shops are laden with decorative and fashionable items. Also, you just can't leave this place without having lunch or dinner as the place is a heaven for all the food lovers. Satisfy your taste buds with a burger or a chicken roll from the food truck. As mentioned above, Christmas shopping is not a trading thing here as you can take your shopping bags down and relax on the beach chairs.
What's cool: If you are here on Sunday, you can enjoy the special brunch between 12 to 4 pm.
The Dutch capital is all set to glitter with Christmas light. The Christmas carol is ready to be sung with joy. Santa is moving slowly towards your beautiful house. It's time you shouldn't wait! Buy the best for this festive season from these Christmas markets in Amsterdam.
Also Read About: