15 Most Expensive Cities in the World for Commuting to Work
* Disclosure: This post may contain affiliate links, which means we may receive a commission if you click a link and book something (there is never any extra cost to you for using these links).
Running the global economy, there are some metropolises in the world that continue to hustle day in and day out. These are some cities that never sleep, with people from all across the world coming here to make it big. A great blend of business and leisure, these cities beckon perfection. Indeed, the perfection comes at a price. From accommodations, food to daily commute; there are barely any factors of day to day living that remain unaffected by the turbulent expenses.
Amongst all expenditures, what is most measurable is the cost of commute to work, after accommodation and food, that is inescapable. Here's an enlightening low-down on some of the costliest cities to commute to work!
15. Oslo, Norway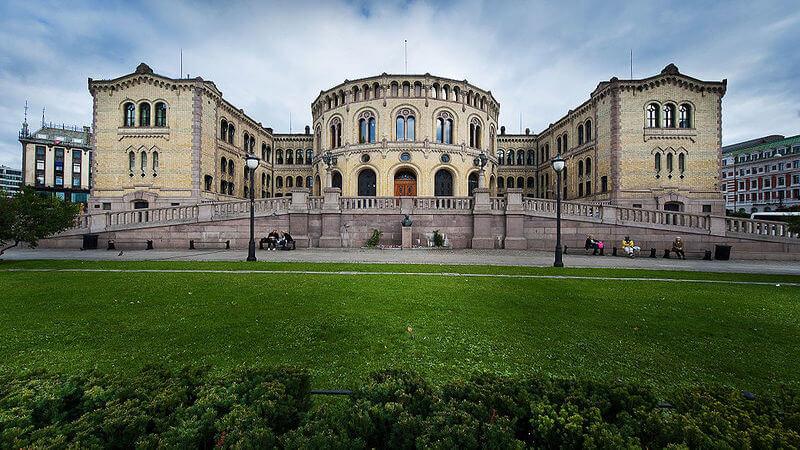 Image Source: Wikimedia Commons
A maze of sweeping infrastructure and architectural innovation, Oslo has been attracting ambitious people from all over the world. Listed as the second city in the world with the highest cost of living, Oslo boasts a wide range of public transports. There is railway, trams, buses, ferries, and metro that aid in smooth transit on a daily basis.
Average monthly commute cost in Oslo- 15 per cent of monthly salary
14. Paris, France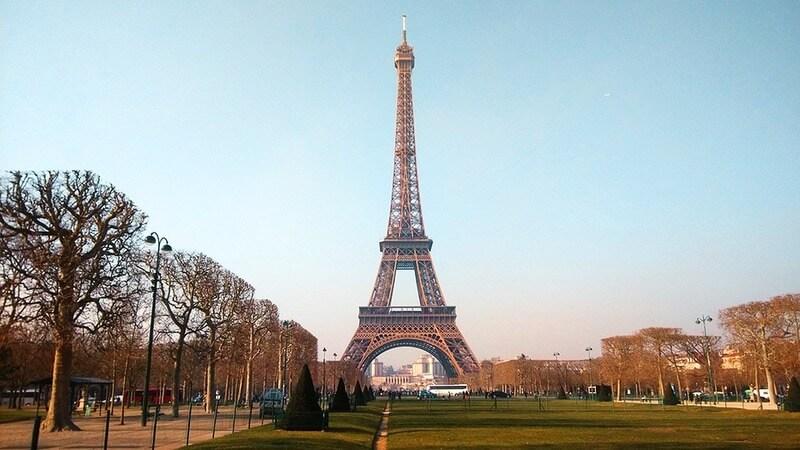 Image Source: Pixabay.com
It is a known fact that the city of lights is the most expensive city in the world to live in. Home to some of the most intricate architecture and buildings, the public transport system here is challenging, nevertheless highly competent. The working class commonly uses the metro, Réseau Express Régional, the Transilien, tram, and buses for the daily commute to work.
Average monthly commute cost in Paris- USD 82
13. Luanda, Angola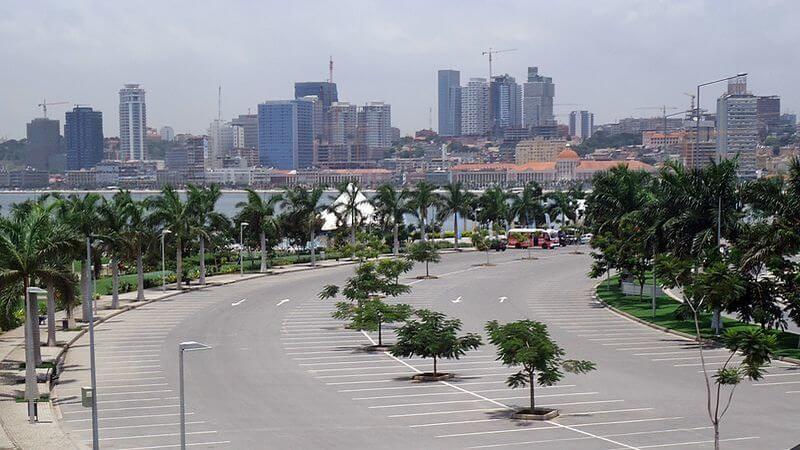 Image Source: Wikimedia Commons
One of the top oil producers in the world, Luanda has been counted as one of the most expensive cities in the world for expats. The Government's recent investment in a very expensive public transport system of buses is why Luanda outwits an expensive daily commute. Taxis are the second most widely used modes of public transport in Luanda.
Average monthly commute cost in Luanda- USD 90
12. Chicago, United States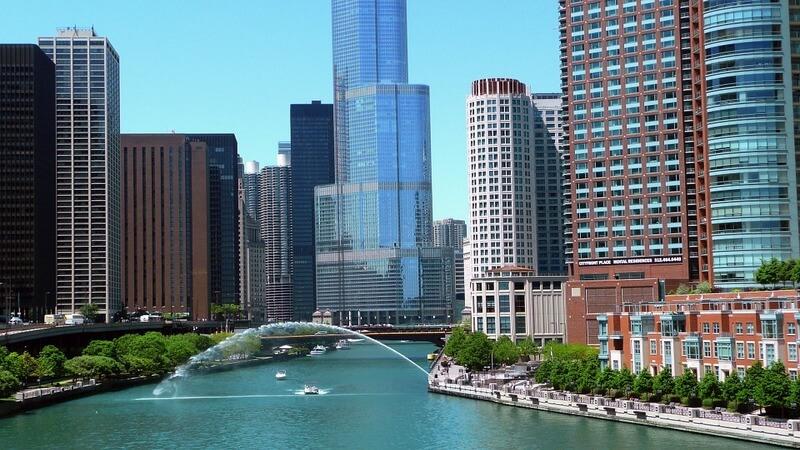 Image Source: Pixabay.com
Transportation in this very windy city, full of skyscrapers, has earned it the reputation of one of USA's major transportation hub. The Chicago Transit Authority regulates most of the public transport modes in the city. The network is extremely large divided into intercity and outer; and one of the main reason that determines the high cost of transportation in Chicago.
Average monthly commute cost in Chicago- USD 102
11. Buenos Aires, Argentina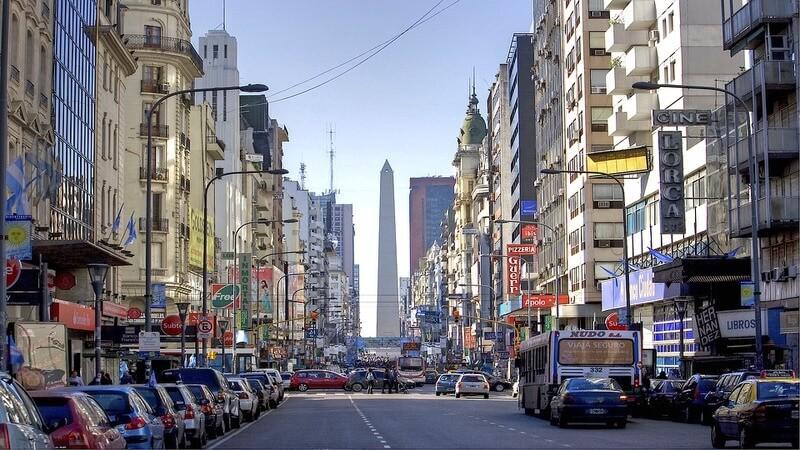 Image Source: Pixabay.com
Depicting a very idealistic public transport system, Buenos Aires cannot go unmentioned when talking about commute for work. Owing to a fairly large population, rush hours can be very crowded albeit being well managed. Subte (metro), colectivos (buses) and commuter trains are widely used on a daily basis by people working in this city. You may not find the most aesthetic of public transport here but definitely one of the most resourceful.
Average monthly commute cost in Buenos Aires - USD 103
10. Toronto, Canada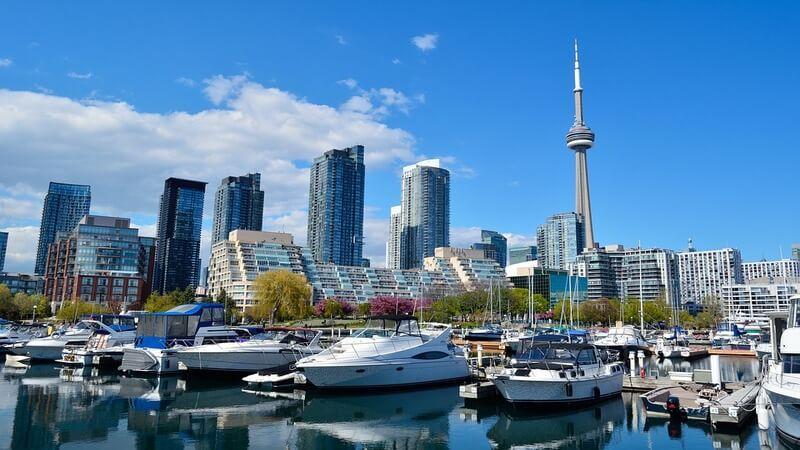 Image Source: Pixabay.com
The largest city of Canada, Toronto is characterized as the largest contributor to the Canadian economy owing to it being as a distribution, commercial, industrial and financial Centre. The city's public transport caters to not just its main lands but even some parts of southern Ontario. Operating a highly well-organized public transport network of subways, buses, and streetcars is the Toronto Transit Commission (TTC).
Average monthly commute cost in Toronto- USD 103
9. Zurich, Switzerland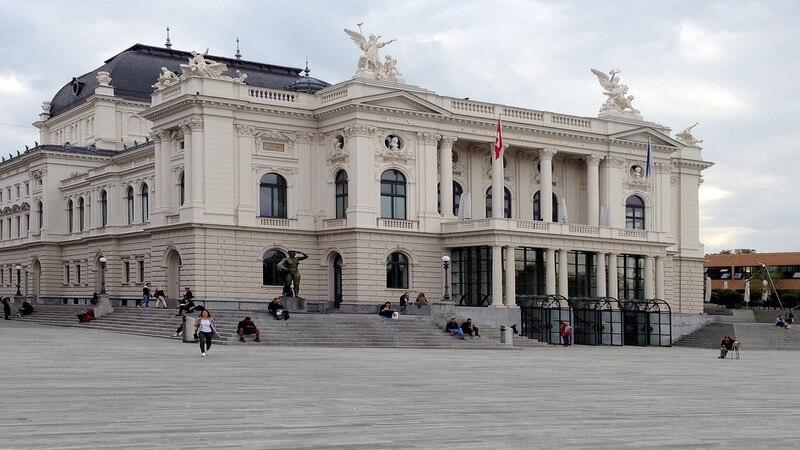 Image Source: Pixabay.com
The beautiful city of Zurich, like many other cities in Europe, is known for its very clean, super-efficient, safe and very systematic transport system. Public transport in Zurich is owned by various entities including the government. Trams, buses, and suburban trains are what locals depend on for daily commute to work. Here, the number of zones or regions you pass through determines your fare and not the distance you travel.
Average monthly commute cost in Zurich- USD 108
8. Amsterdam, Netherlands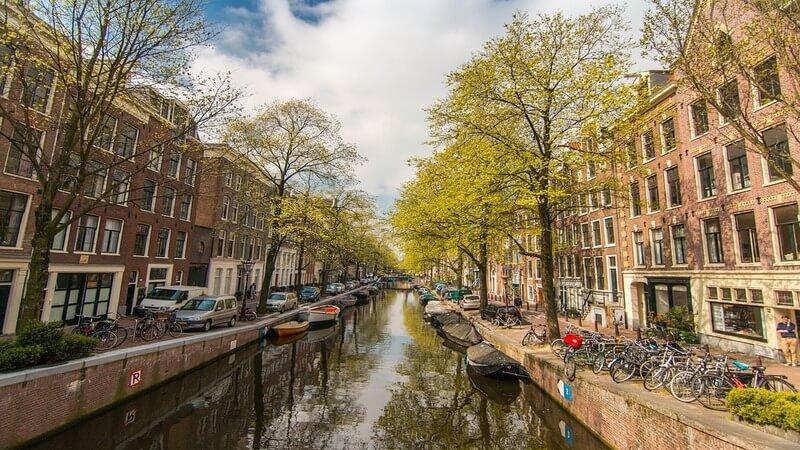 Image Source: Pixabay.com
Monikered as the uo;Venice of the North", Amsterdam even imitates the very high public transportation costs of Venice. The city of canals lure visitors by experiences of cycling and walking round, but ask the locals about the commute to work, and they have an altogether different story to tell! Metros, trams, buses, and ferries are what locals rely on.
Average monthly commute cost in Amsterdam - USD 109
7. Sydney, Australia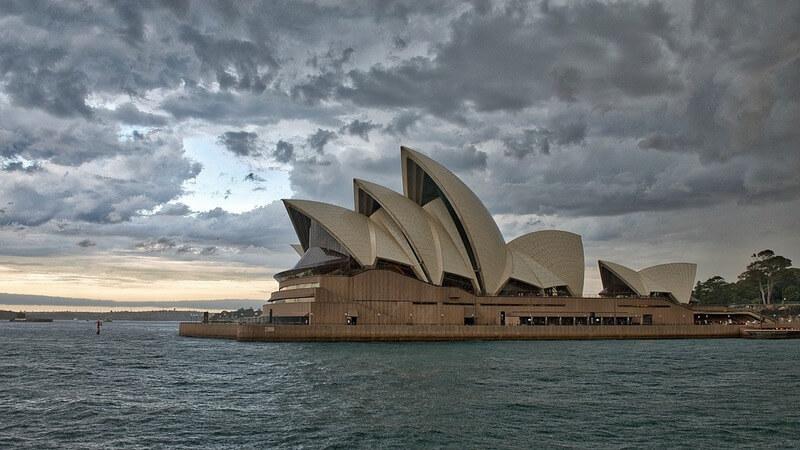 Image Source: Pixabay.com
An extensive network of ferries, light rails, buses and commuter rails, Sydney's public transport system is one of the world's most exemplary. It is the only city in Australia that accounts for the highest rate of public transport for travel to work, 26 per cent to be precise. Transport for New South Wales is the regulatory body aiding smooth transition across the city.
Average monthly commute cost in Sydney - USD 109
6. Tokyo, Japan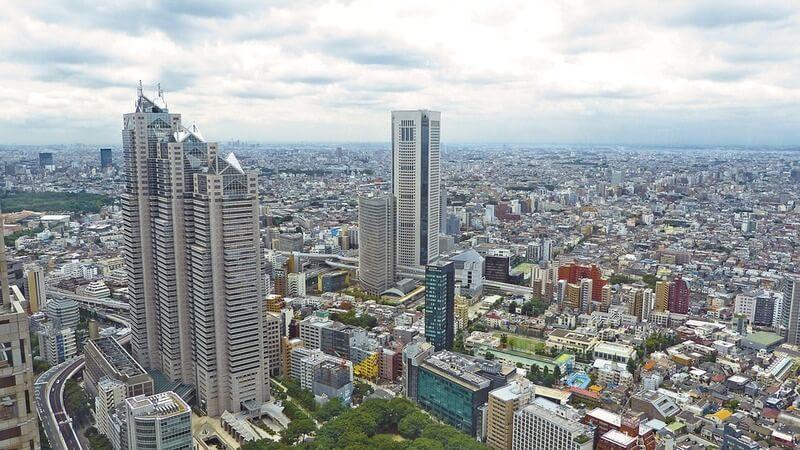 Image Source: Pixabay.com
This is one of the cities that boasts of a impressive transport network. Both public and private transportation can be found here in the form of rail and road ways. The city accommodates the world's most extensive urban rail network which is identified as supremely clean, rapid, seamless and systematic. This is how Tokyo's high-priced commute is well validated.
Average monthly commute cost in Tokyo- USD 111
5. NYC, USA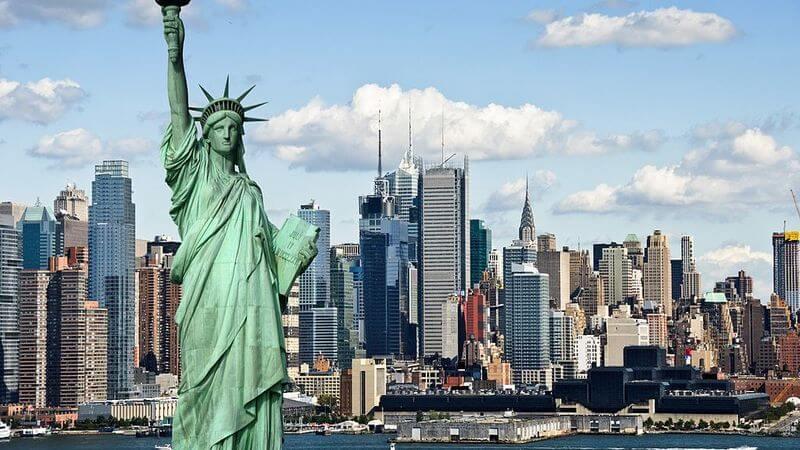 Image Source: Wikimedia Commons
It's no surprise to see the Big Apple score fifth as the most expensive city to commute. The fact that it is one of the most expensive cities US, NYC rationalizes the incredibly efficient public transport network. Its subway system, which is the largest subway systems in the world contributes to its fifth position justly. Every borough also has its individual extensive bus system.
Average monthly commute cost in New York City- USD 118
4. Auckland, New Zealand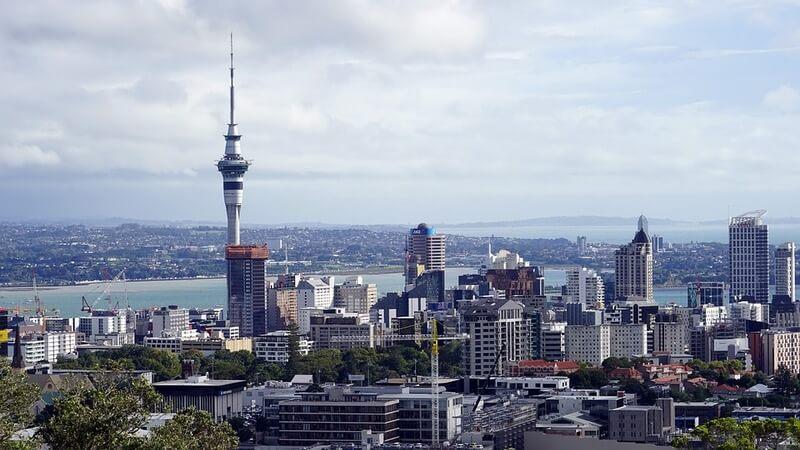 Image Source: Pixabay.com
Auckland is identified to be the largest metropolitan area of New Zealand. There are three modes of transports in the city that are marked as the most important when it comes to commuting to work- bus, train, and ferry. Locals, however, believe these to be very expensive than private transportation. Contrasting this fact are the dreading traffic peak hours, that urge commuters to take public transport.
Average monthly commute cost in Auckland- USD 123
3. Dublin, Ireland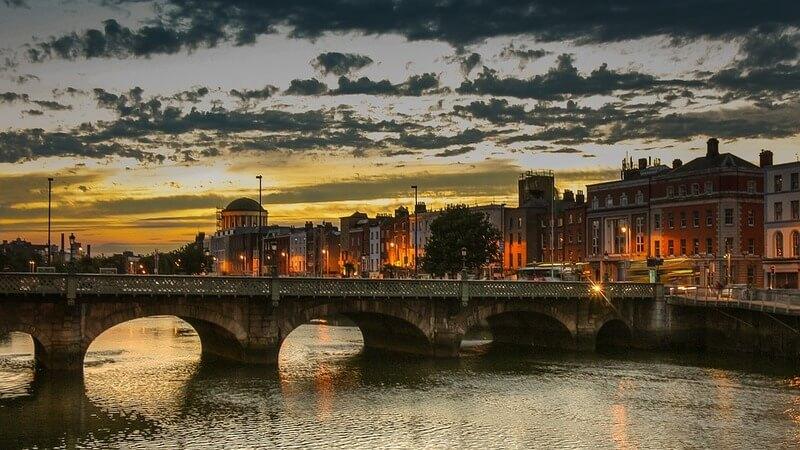 Image Source: Pixabay.com
A number of state and quasi-state entities run various modes of transport in Dublin. These widely include commuter rails, Dublin Area Rapid Transit suburban railways, Luas (two-line light rail tram), metros, and buses. Out of all these, it is the buses that are most widely used for work commute, followed by rail and Luas respectively. The city is known to have the highest bus fares in the whole of Europe.
Average monthly commute cost in Dublin- USD 132
2. London, United Kingdom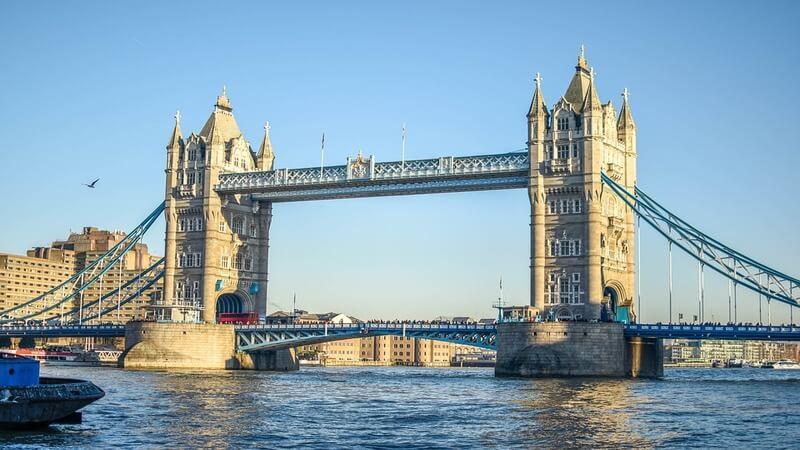 Image Source: Pixabay.com
Winning the second spot on this list of costliest cities to commute to work is the capital of UK- London. The London underground, double-decker red buses, and the Docklands Light Railway (DLR) are the most commonly used public transport in London for daily commute to work. Given the fact that the transport network in London, both public and private, is so extensive and developed, the high price is fairly justified.
Average monthly commute cost in London- USD 174
1. Venice, Italy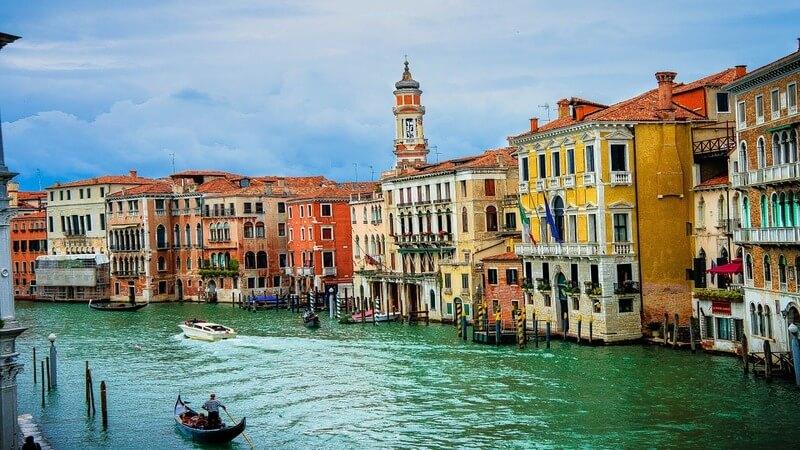 Image Source: Pixabay.com
A place that has its citizens spending as much as 26 per cent of their annual income on the commute to work, Venice is an eyeopener! Owing to very limited modes of transport, most of the workers here are highly dependent on the ACTV which is a public transport company trading in jetties and Vaporettos (water ferries). A restrictive place to apply other modes of transport makes Venice the most expensive place to commute in!
Average monthly commute cost in Venice- 26 per cent of salary, approximately USD 274
This sums up our list of costliest cities to commute to work. Have you been on any of these transport systems? How was your experience? Let us know in the comments section below.