New England Craft Beer Road Trip
UPDATED Apr 10, 2017
2.0K Views
Germany may consider beer as its cultural intellectual property, but rest assured USA takes it much more seriously. Do you know there are over 1800 microbreweries in the country? That's more than any other country in the world! Freed from the burden of tradition that Europeans must adhere to, breweries in the USA are some of the world's most innovative, with subtle but important distinctions between brands.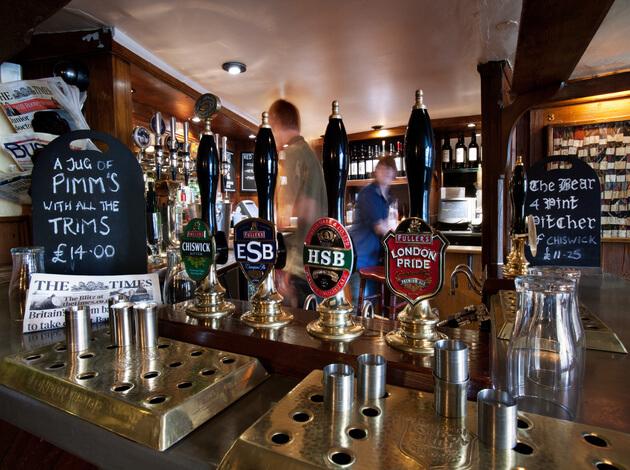 And when there are that many varieties of anything at all, there's only one reasonable, spiritually appropriate way to tackle them - a road trip. If someone is crazy enough to try and take them all on, they'd have to drive thirteen thousand miles and visit twenty-eight states!
So let's be sane and take tackle this in small parts, shall we? In fact, let's focus on one small part - a string of great breweries with hilarious names up in the northeast corner of the USA - New England.
The TreeHouse Brewing Company
Kick off your tour with some strong citrusy beer made from Mosaic and Amarillo hops in this Monson brewery! Now, since we don't want to get pulled over for drunk driving, take some time to hike Peaked Mountain and peak into Keep Homestead Museum. Once you've sobered down some, drive northeast, to the south of Boston.
Trillium Brewing Company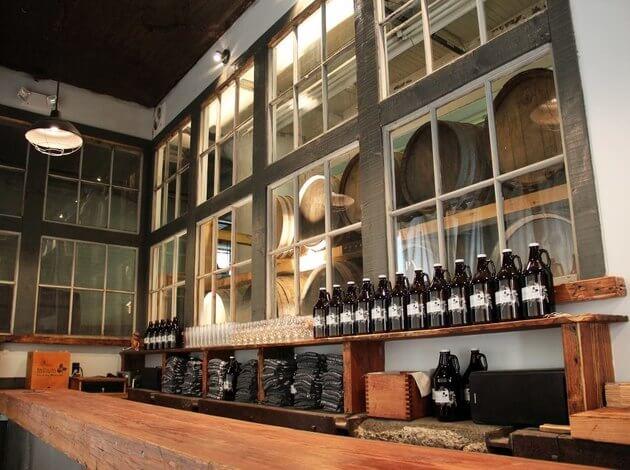 Farmhouse ales don't get much better. The company more or less exploded into the craft brewing scene with two incredible beers - Fort Point Pale Ale and Pot and Kettle Porter - which have earned stratospheric reviews from locals. There's almost always a long line waiting to head into its tiny tap room, so be prepared to wait. Or you know, you could leave one unfortunate person waiting, and the others could go have fun hitting up major Boston landmarks.
Clown Shoes Beer
It's time to head north to a most imaginatively named brewery in the tiny coastal tourist town of Ipswich. The staff at the brewery will be happy tell the name's story of brewery as well the stories behind the names of the various beers - Space Cake, Evil Crawfish, and Undead Partycrasher. As for the town itself - make sure to try the clams at restaurants close to the famous barrier Crane Beach.
Smuttynose Brewing Company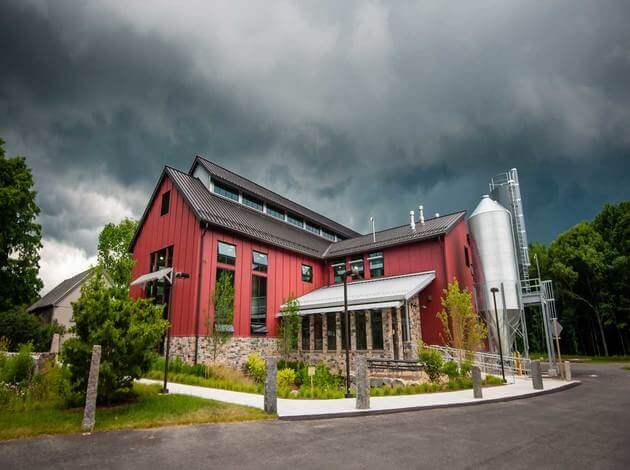 The streak of weird names continues as you cross over into New Hampshire, to the old Towle Farm, where they have a striking variety of beers. The USP isn't just about the many tastes or yearlong and seasonal beer though. The cool bottles come with original photographs on the label! Other than the brewery, the town of Hampton's main tourist attraction are a handful of casinos and a couple of museums and the incredibly popular Hampton Beach State Park.
Allagash Brewing Company
A straight drive northeast along the coast on I-95 will bring you out of New Hampshire and deep into Maine, to the cool port city of well, Portland. Allagash is inside the city. The taste of this beer is different from the others on this trail. They follow a Belgian style of brewing, using a technique known as 'coolship', where freshly brewed beer is allowed to cool in a shallow pan under the night air, and then is aged three years. They experiment a lot here, and if you're lucky, you'll land up in time to see them cook up something special. As for the city, check out the historic port area, the rose garden, the Japanese garden, and the Chinese garden. You won't get garden fatigue. Promise.
Hill Farmstead Brewery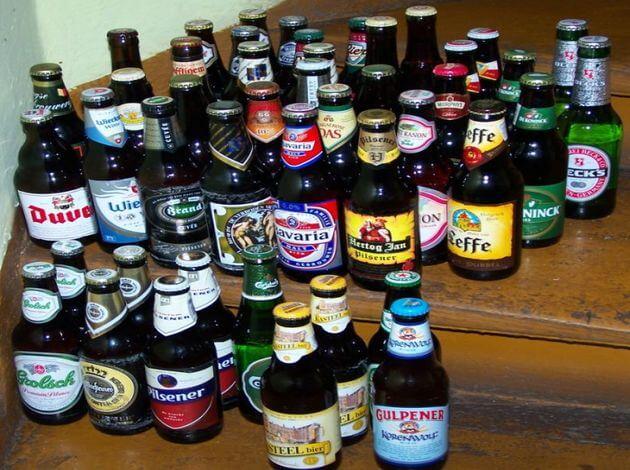 Time to head northeast for a long three-hour drive straight into Vermont, in the prettily named town of Greensboro Bend. The Hill Farmstead's beer series names are intriguing. The Ancestral series honors their forebears - grandparents and great-grandparents. The Philosophical Series has a beer called Beyond Good and Evil, after one of Nietzsche's most influential works. You might as well spend your whole time here going through their beer catalogue. There's literally nothing else to do here. The village has 232 people.
The Alchemist
Finally, also in Vermont, this is the last brewery of your trip. They make one beer, and only one beer - the unfiltered pale ale known as Heady Topper. And how to put this according to beer review website Beer Advocate, this is the fifth best beer in the whole wide world. Every time a batch is released, it often sells out in seconds. When you visit, you're not going to be able to buy the beer. The demand is so high, they had to close the retail shop. Now, you have to buy the beer online, and every time a batch is released, it sells out in seconds. Yeah, seconds. So why visit, you ask? Because it's a beer Mecca. Sometimes, you just need to pray.
So there you go; a doable beer trip. Considering the USA has so many microbreweries, it shouldn't be hard for you to craft your own craft beer road trip with the help of Beer Advocate and Google Maps. Happy trails!