Discover These 5 Hidden Places in Cuba
* Disclosure: This post may contain affiliate links, which means we may receive a commission if you click a link and book something (there is never any extra cost to you for using these links).
This article is squarely aimed at two types of tourists.
The first kind has been to Cuba before perhaps even multiple times and is getting a little bored with all the traditional tourist attractions. You know, the rip-roaring nightlife in Havana. Santa Clara, where Che fought his way to a victorious revolution. The quaint colonial city of Trinidad. The nudist beaches at Cayo Largo.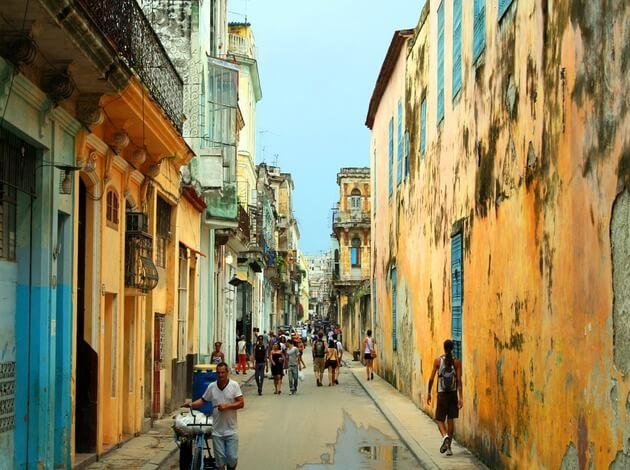 Image Source: pixabay.com
The second kind is the more discerning tourist, who isn't here to party, but to get to know the country which has not evolved with an overwhelming need to Pander to the tourism industry.
If you're either one of these two types, the following hidden gems of Cuba should blow your minds. These places do not play a huge role in travel brochures. These places have not been made exotic by capitalist investment. They have not been overrun with the partygoers.
This is the real deal.
Moron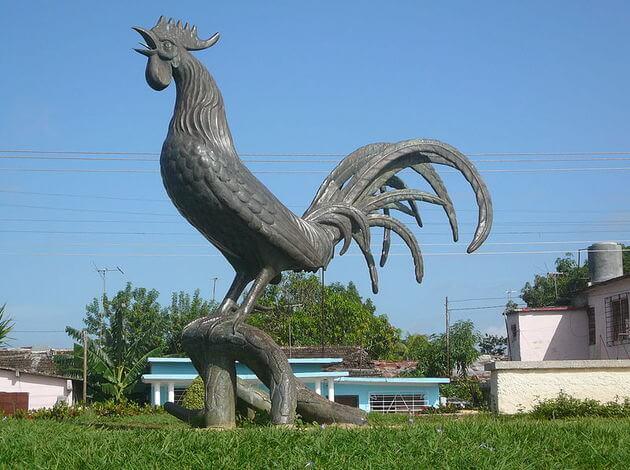 Image Source: Wikimedia Commons
Get your initial giggling out of the way. Haha! Moron! Very funny, are you done? Good. The city was founded in the 16th century, and most tourists treat it as a mere stopping point to move on to better things. That's why they miss out on all the incredible natural attractions that surround the town. Silly tourists. First, check out the rooftop viewpoint from the Museo Caonabo. Once that's squared away, hit up the Milk Lake, which has mirrorlike underwater limestone. Have fun fishing. Want somewhere more scenic? Try out the Laguna la Redonda mangrove forest-lake. Also great fishing. Head a few miles north for an unexpected Dutch-style village - El Pueblo Holandés, which was set up as a cattle ranch. Back in the city, the Museum of Decorative Arts is waiting to show off some incredible antiques.
The Historic Centre of Camagüey
Did you know Cuba has UNESCO world heritage site? The city is a maze of twisting streets and narrow pathways that end up in unexpected places. Why is the place such a mess of urban planning? According to locals, it is so that invaders don't have an easy time taking their forces through the city. The best thing you can do for yourself you're is to wilfully get lost in the colorful maze. The overall impression is the less colonial and much more Mediterranean or Middle Eastern.
Matanzas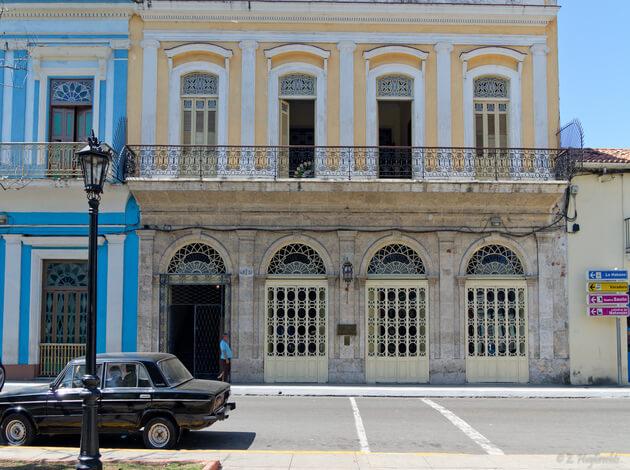 Image Source: Wikimedia Commons
It is astounding that the city is not more popular considering it is one of the most precious centres of irreplaceable Afro-Cuban culture. Founded in the early seventeenth century, this city's sugar industry led, over time, to a massive slave population massive enough that there developed a sizable free Afro-Cuban community! Very few places in the Americas have a better preserved African heritage. The famous music styles danzute;n and rumba were both founded here. The locals are very proud of this, and of the volumes of 19th century literature written here. There are few sights to see, but an incredible cultural heritage, still thriving today, to explore. Not for nothing is it called the Athens of Cuba.
Sancti Spiritus
Trinidad without the crowds. To be fair, this city isn't quite as pretty as its more illustrious provincial neighbor. But it was still one of the seven original towns founded by the Spanish in the 16th century. Best of all, to celebrate its 500th anniversary in 2014, the city underwent an incredible beautification project. The Historical Center is thus a preserved monument.The Parroquial Mayor is the country's oldest church. The Colonial Art Museum, housed inside a lovely historic building, has an incredible collection of 19th century artefacts. The shopping boulevard Calle Independencia Sur won't be out of place in a Disney movie. But the most appealing sight is the Roman style clay bridge built in 1815. And the city's just a hop away from Presa Zaza, the island's largest lake.
Baracoa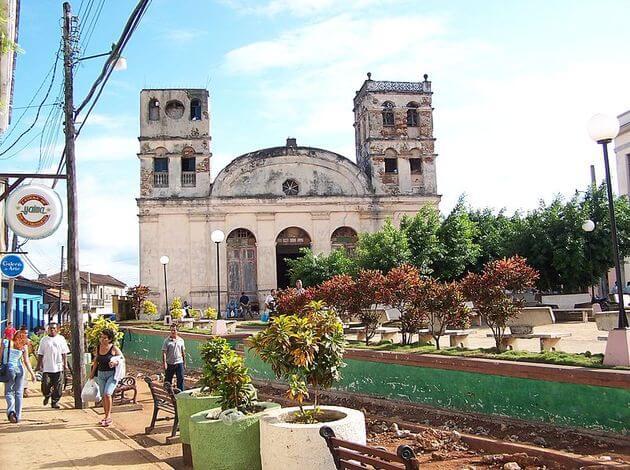 Image Source: Wikimedia Commons
You know how every family has that weird uncle or cousin? Well, Baracoa steps into those shoes for Cuba. For one, it's one of the most isolated cities in the country, way up in the country's unfrequented northeast. Looks are NOT this city's selling point, even though it has some historic fortifications. The people are. Rustic, charming, eccentric - these three words roughly describe the populace. Be friendly with them and find yourself invited for some excellent home-cooked meals. And the natural beauty isn't anything to sneeze at either. Tourists are just about beginning to wake up to what Christopher Columbus said was the 'most beautiful place he had ever laid his eyes on'. The forest is ripe for trekking, and the locals are happy to guide you through mountains and over rivers under deep green canopies. There are a couple of pristine beaches. This is also the only place in the country that shows a distinct Cuban-Indian heritage.
So there you have it. The Cuba you had no idea even existed. And for those people who can't bear to miss out on the island's more traditional tourist appeal, just make sure these cities are all on your radar. They are absolutely worth a detour, and will probably end up giving you some of your best memories here.