American Cuisine - Food Porn Never Looked This Sinful - Part 4
* Disclosure: This post may contain affiliate links, which means we may receive a commission if you click a link and book something (there is never any extra cost to you for using these links).
1. New Mexico: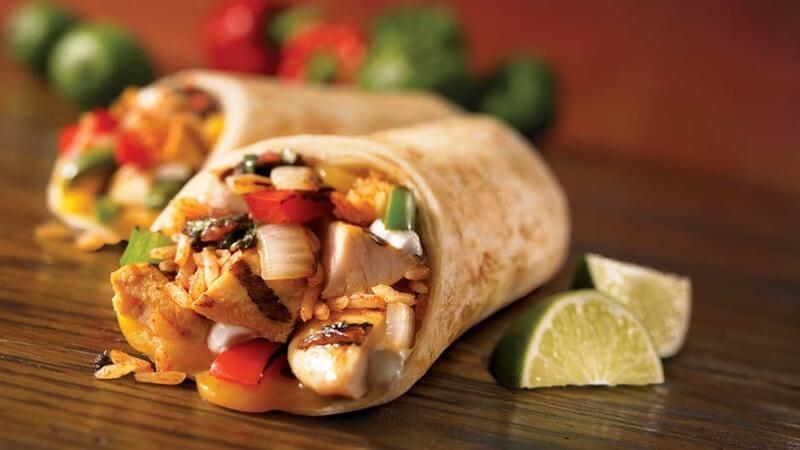 Image Source: Pexels.com
From beautiful mountains to arid deserts, New Mexico is a brilliant juxtaposition. And New Mexicans love their Green Chile! From Green Chile Burgers to Eggs or Burritos with green chile to stacked enchilada with green chile, you have to give it all a try!
2. New York: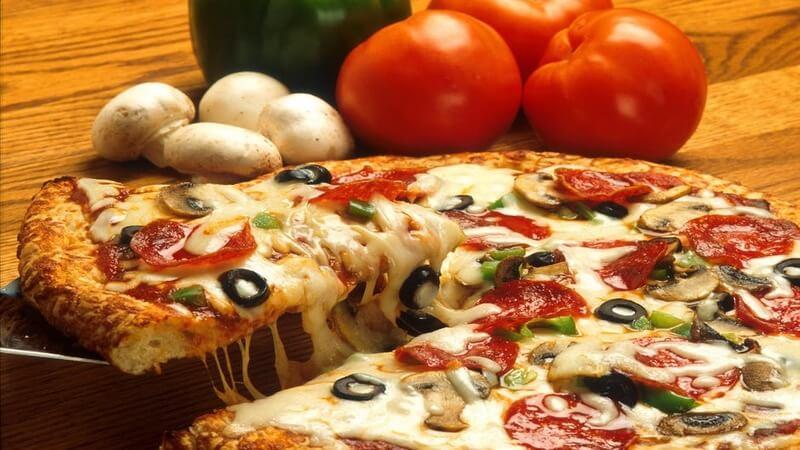 Image Source: Pexels.com
The Empire State of USA, New York is a bustling metropolis. And for people having a busy and active lifestyle, fast food is the best option. A quick on-the-go food item is the New York style pizza. Grab a big cheesy slice, fold it sideways and bite into its deliciousness.
3. North Carolina: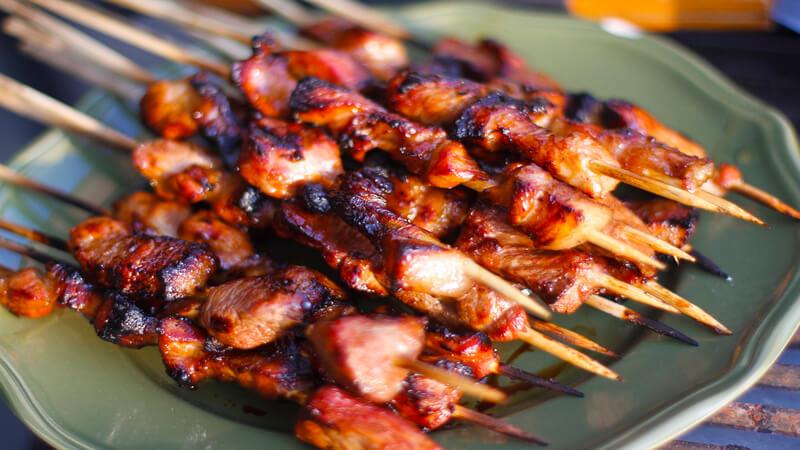 Image Source: pulaw/flickr.com
Southeastern U.S. state of North Carolina has a diverse landscape ranging from Atlantic Ocean beaches to the Appalachian mountains. While in the state, you have to eat Pork Barbeque. Pulled pork prepared with a vinegar-based sauce having sugar and honey for balancing sweetness and red peppers for some spice. Foodgasm!
4. North Dakota: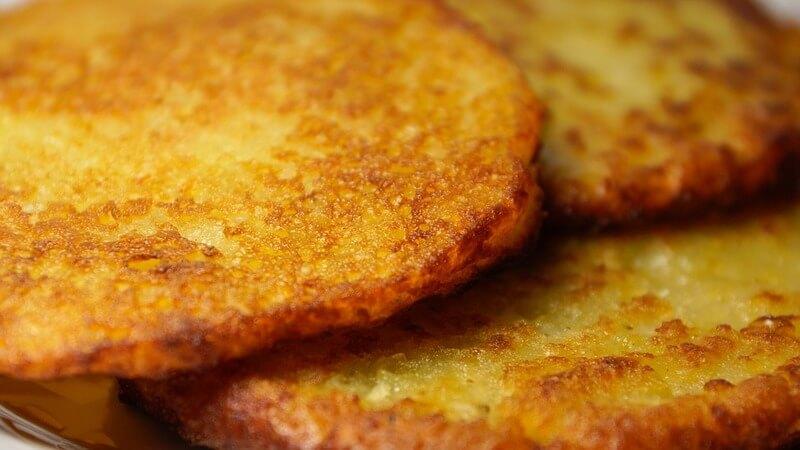 Image Source: Pixabay.com
Just two words, Potato Crepe! A North Dakotan swears by these thin, delicious rolls. Flatbreads are cooked in a skillet until lightly brown and then spread with butter and sugar. Roll them up and enjoy!
5. Ohio: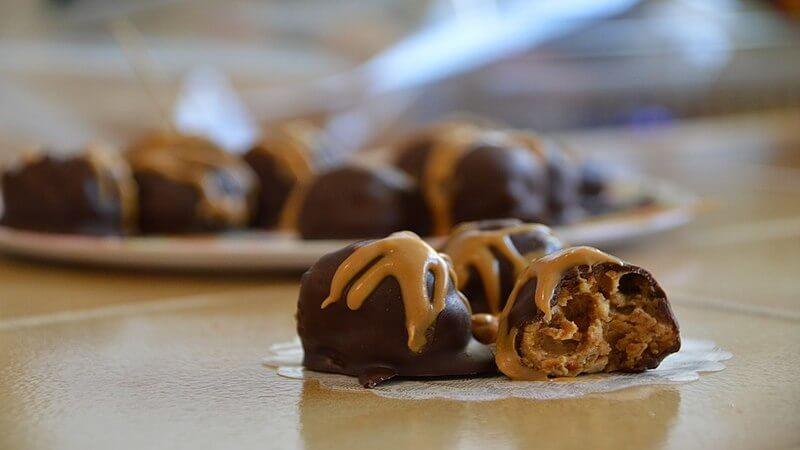 Image Source: Wikimedia Commons
Going by the nickname of Buckeye State because of the many buckeye trees that once covered its hills and plains, the state of Ohio has a favourite dish which is popular with kids as well as adults. The peanut butter chocolate balls! Pure heaven made to look like buckeye nuts.
6. Oklahoma: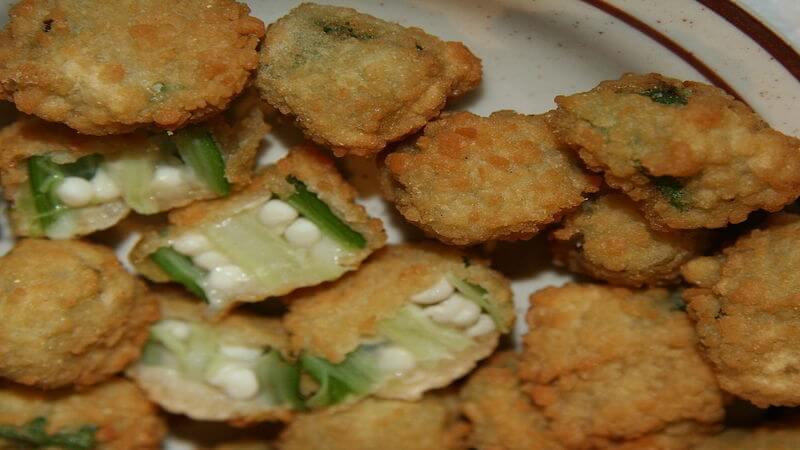 Image Source: Wikimedia Commons
A completely unique and mouth-watering dish, Oklahomans love their deep fried, golden brown and crispy Okras. Tastes best with chipotle sour cream dipping sauce.
7. Oregon: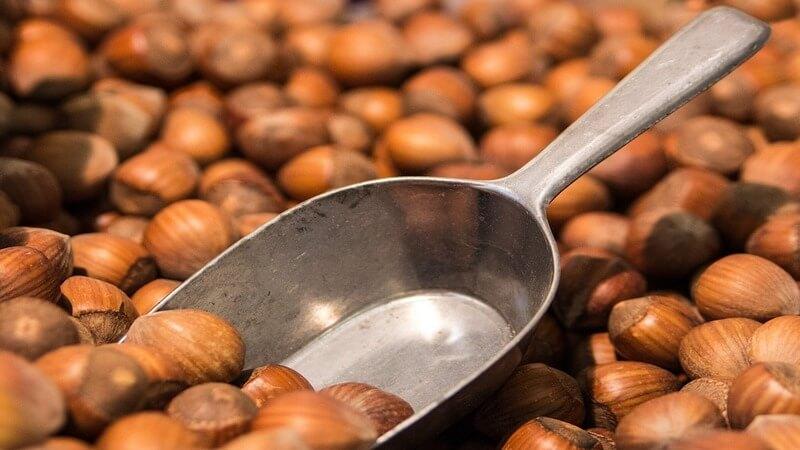 Image Soource: Pixabay.com
Having a rich volcanic soil and an ideal climate for hazelnut growing, Oregon State produces around 99% of the total hazelnut crop in USA. Eat the nut as is or indulge in some delicious hazelnut croissants and cookies.
8. Pennsylvania:
Image Source: Frances Ellen/flickr.com
Just three words, Philly Cheese Steak! A divine combination of a crusty roll filled with juicy thinly sliced beef and topped with peppers, fried onions and Krafts Cheez Whiz.
9. Rhode Island: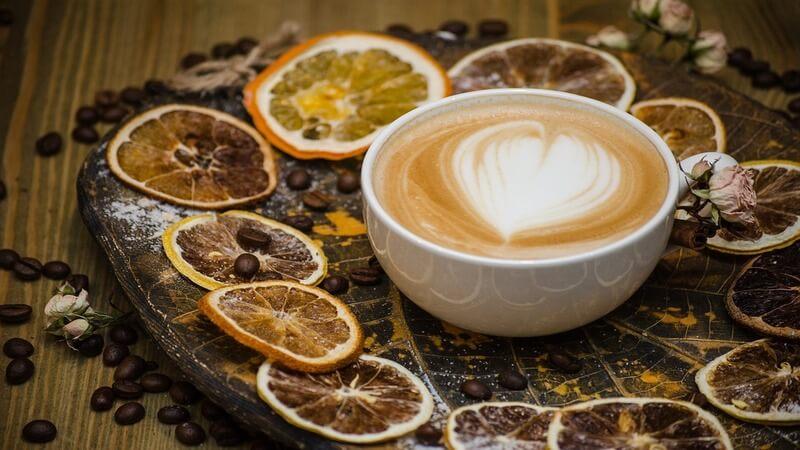 Image Source: Pixabay.com
The smallest state in USA, the denizens swear by their Hot Wieners, which are essentially hot dogs! The state has however made coffee milk (think chocolate milk with coffee syrup) its official state beverage. You have to try both the food items here.
10. South Carolina: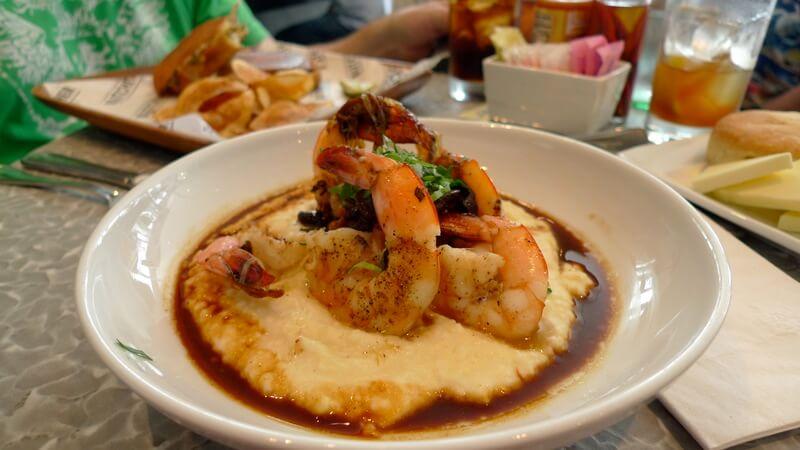 Image Source: Wikipedia.org
Known for its beautiful shoreline, it is tough to escape the humble but delightful Shrimp and Grits while in South Carolina.
Check out the State wise American food guide from the food blog as well!