11 Most Dangerous Beaches in the World
* Disclosure: This post may contain affiliate links, which means we may receive a commission if you click a link and book something (there is never any extra cost to you for using these links).
There have been innumerable tales and blogs written about the beautiful beaches in the world. However, there would be very few that will tell you that this world also has to offer some of the most dangerous beaches, visiting which will make you think twice beforehand. From crocodiles to sharks to wild currents, there is danger that rests in every corner here. Here is a list of the most dangerous beaches in the world where you can't sit and watch the waves passing by calmly.
1. Kilauea Beach, Hawaii - Numerous active volcanos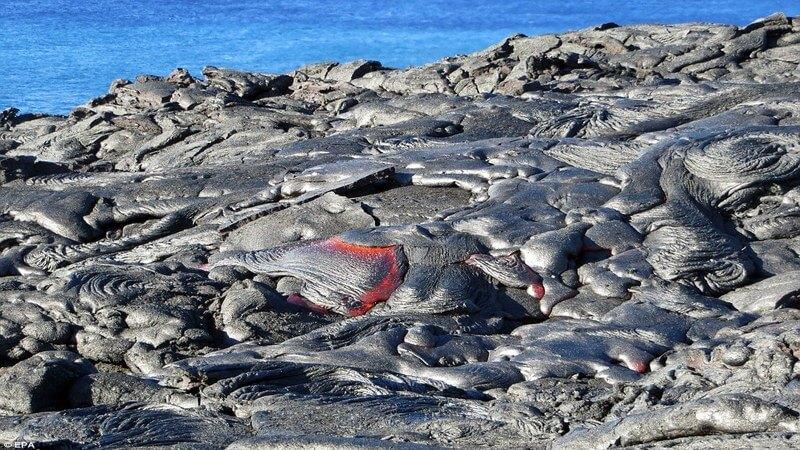 PC: Dailymail.co.uk
Although Kilauea is a safe beach in itself, but the danger emanates from the numerous volcanoes with Mt. Kilauea being the most active. The sand on the Kilauea beach is black from volcanic ash and while it may be an amazing place to visit, there is still the danger of the volcano erupting.
2. Gansbaai Beach, South Africa - Beware of sharks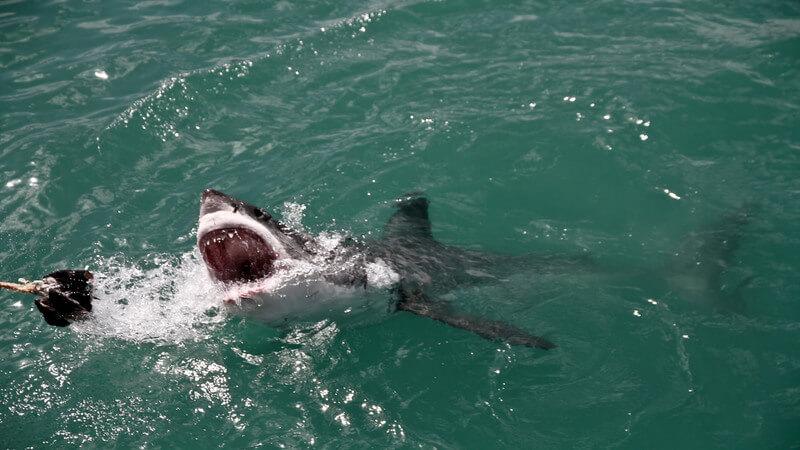 Gansbaai is a favourite destination for the adventure seekers but you need to be really in love with white sharks to visit this beach. Home to several white sharks, this part of the sea attracts only those who can feed and swim (while being only in cage) with the gigantic and fearful creations.
3. Volusia County Beach, Florida - Prone to attacks by sharks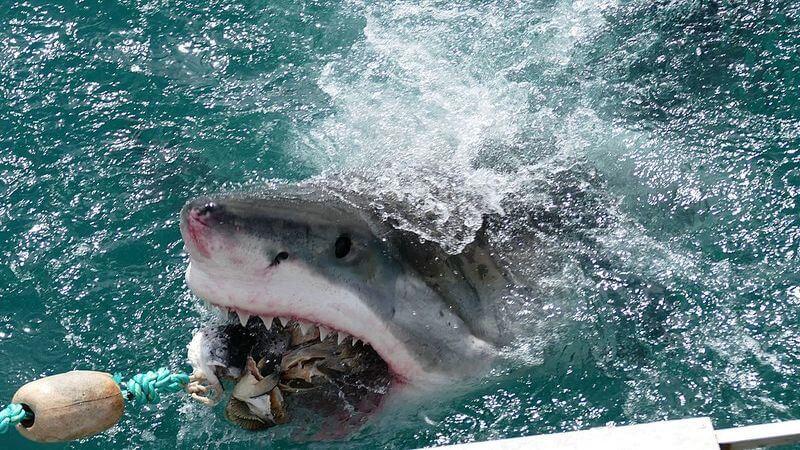 PC: WikimediaCommons
Volusia County is considered to be the shark habitat and recently it became notorious for having received the highest amount of shark attacks in 2013. Apart from sharks, the other reason for danger here is the lightening that has left many causalities here.
4. Bikini Atoll, US Marshall Islands - Large number of deadly creatures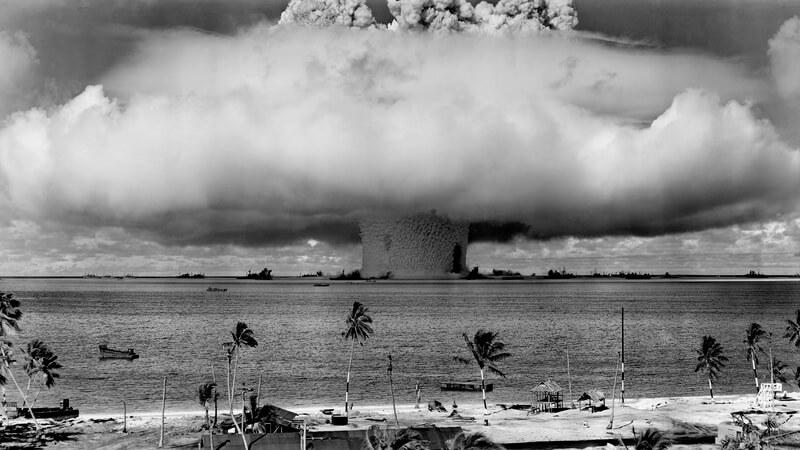 PC: Wikipedia.org
Although Bikini Atoll is a great place to dive yet it comes along with an element of danger. This sea is infested with sharks and was also once the testing ground for nuclear weapons between 1946 to 1958. Around 20 nuclear bombs were set off on the islands infecting the area with radiation. Reasons not to visit this beach: sharks and nuclear radiation.
5. Fraser Island, Australia - Most deadliest beach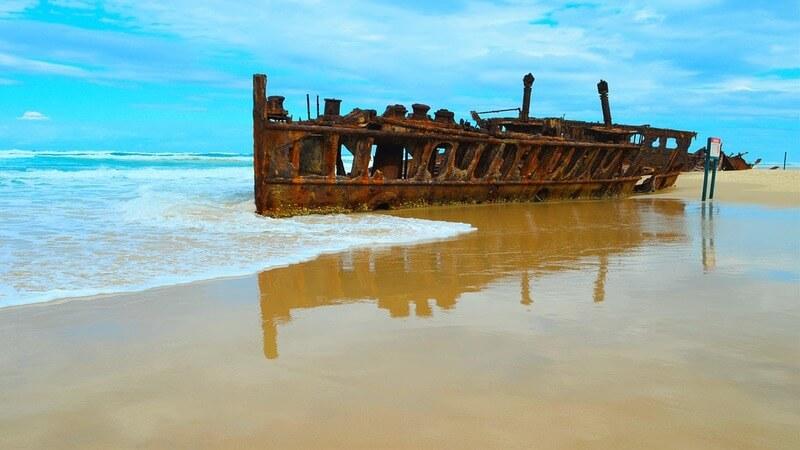 Fraser Island has to offer a lot of beauty to the travellers but unfortunately it can't. This paradise of beauty is forbidden to visit as it is home to dangerous jellyfish and sharks. Moreover, the island also shelters some of the world's deadliest spiders and a few large crocodiles too. Unless you are not scared of sharks, you cannot visit this part of hidden glory.
Also read about: 10 Best Party Beaches
6. Schitovaya Bukhta, Russia - Known for surfing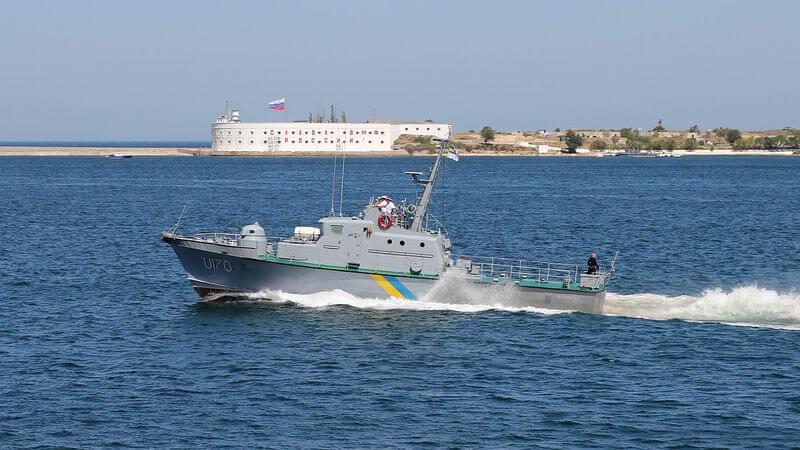 PC: Wikipedia.org
One of the most coveted surfing destinations in the world, the Schitovaya Bukhta comes along with certain dangers arising from numerous military facilities based here. The surfers here need to apply for a permit to ride the waves and secondly one of these bases houses old nuclear submarines due to which there is a danger of leakage.
7. Playa Zipolite, Mexico - Beach of the dead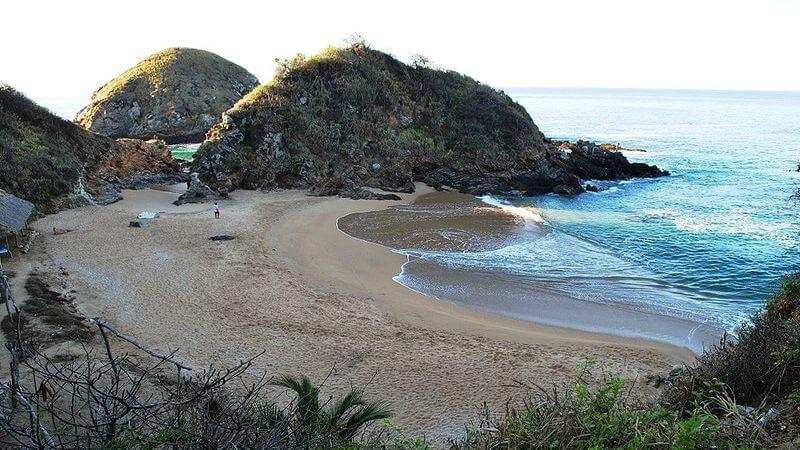 Translated as the "beach of the dead" in the indigenous Nahuatl language, this beach lives up to its name. Although this beach is quite a popular one with nudists and backpackers, yet the dangerous rip currents make it quite unsafe to visit. Today, this beach is facilitated with life guards but is still too risky to swim in due to its strong undercurrents.
8. The Red Triangle, California -Deadliest beach for shark attacks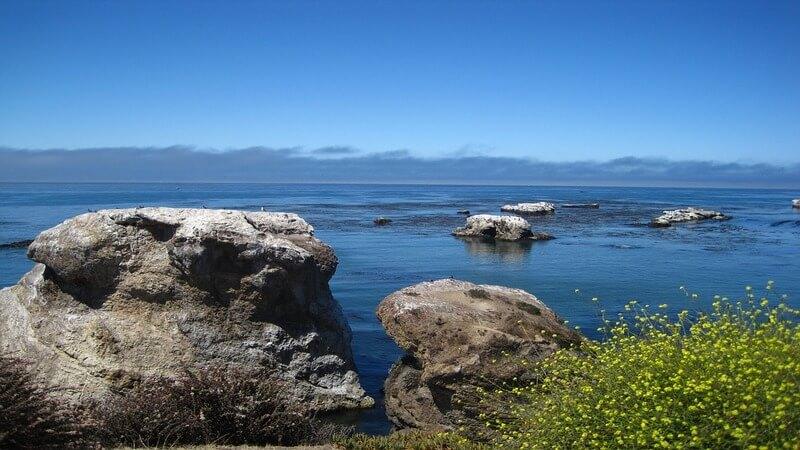 The Red Triangle Beach in California suffers from a notorious reputation for having recorded a number of attacks on humans by great white sharks.
9. North Sentinel Island, Andaman Islands - Dangerous tribals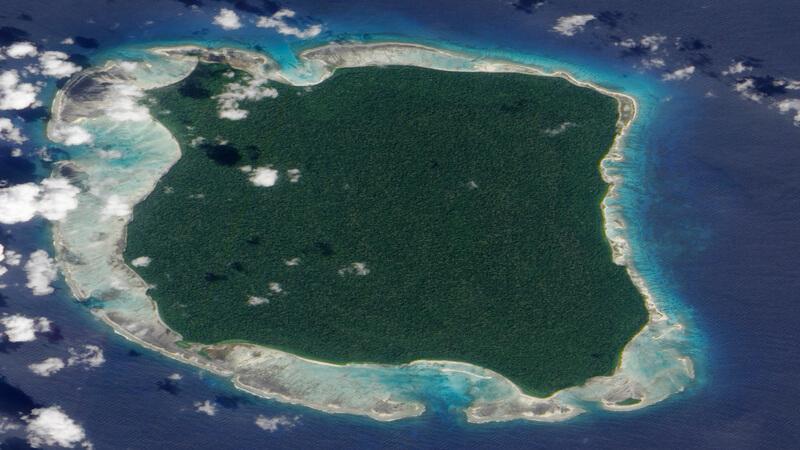 PC: Wikimedia
The beach is beautiful and so are the surroundings. But the same can't be said for the people. The natives of North Sentinel Island do not like the intrusion of the outsiders and they are killed with flaming arrows. Even the planes are not allowed to intrude.
Also Read: People That Live On This Island Kill Anyone Who Comes Ashore
10. Heard Island, Antarctica - Deadly health hazards
Heard Island is known for its icy chilled water. Since Heard Island is a part of Antarctic sea, the waters here are cold known to cause hypothermia. But that does not resist the people from visiting it!
11. Amazon Beaches, Brazil - home to the most dangerous sea creatures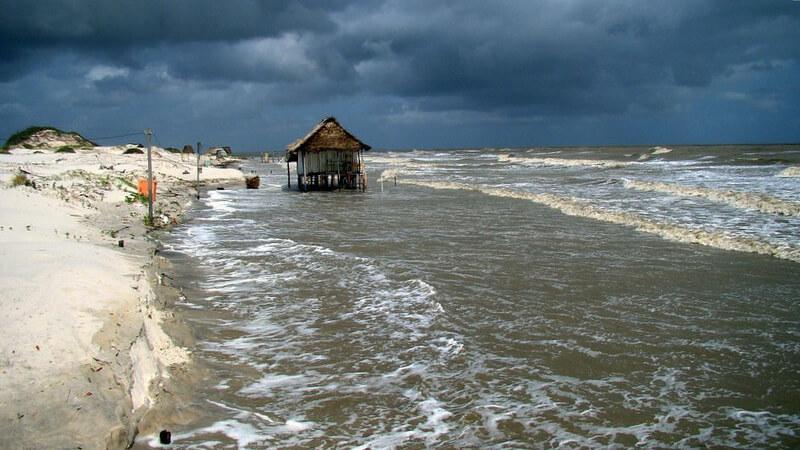 PC: lubasi/flickr.com
A swim in the Amazonian beaches in Brazil would mean swimming with piranhas, anacondas and electric eels. Would you like to share your water with them?
Nothing can restrain the adventure seekers from travelling? So which of these dangerous beaches of the world would you like to travel to?
You may also like to read:
15 Locations with Clearest Waters to Swim in the World
10 Beaches in India That Will Make You Forget About Goa