12 Dangerous Roads In India That Will Give You Nightmares
* Disclosure: This post may contain affiliate links, which means we may receive a commission if you click a link and book something (there is never any extra cost to you for using these links).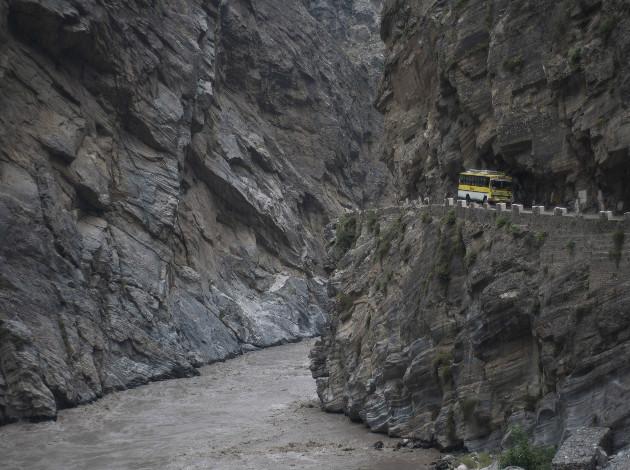 Image source: youtube
Have you ever thought how it feels like driving on the roads that only overlook the depths of trenches whose ends can't be seen? Many would tell you about the most beautiful roads where you would actually dream to bike! Well to make your imagination go wildest, here we have 12 dangerous roads in India where driving would give you nightmares and a chill down your spine!
1. Kishtwar Kailash Road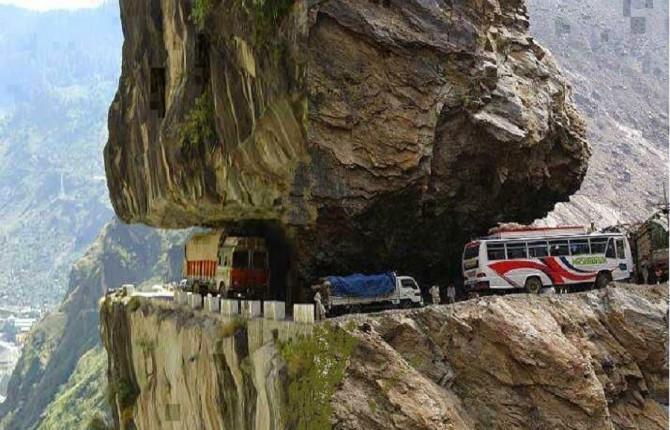 Image source: pixhd
This treacherous road between Kishtwar and the basecamp of Kishtwar Kailash, a 6.451m mountain, is one of the scariest roads in the world. Its located at the eastern extremity of the Kishtwar District of the Jammu region in Jammu and Kashmir, India. To reach this trail, you can arrive to this area from the west, taking the road over the Rohtang Pass from Manali to the Chenab Valley and then following the Darlang Valley to the base of the mountain. The climb is simply terrible, with a notorious lack of oxygen that tests the organisms and a high degree of steepness.
Read more: 10 Valleys in Jammu & Kashmir
2. Zoji La Pass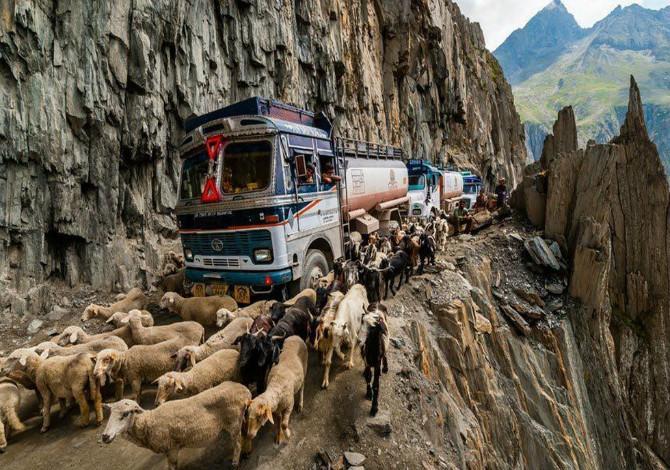 Image source: telegraph
Zoji La Pass is one of the country's most nightmarish roads as it is frightfully narrow and covered in snow sludge round the season. You'll come across this route while making your way to Leh from Srinagar.
3. Rohtang Pass, Manali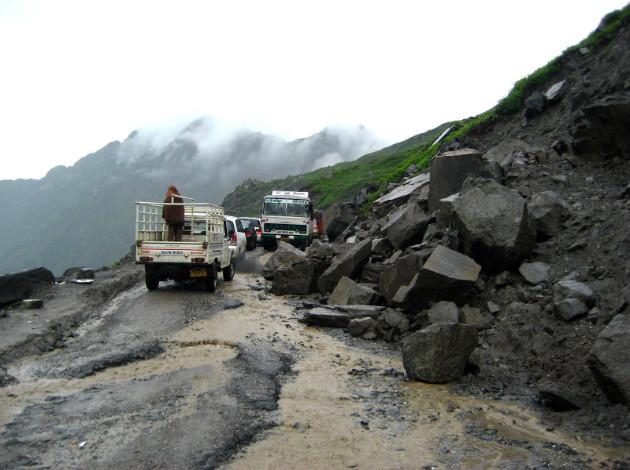 Image source: pixhder
Rohtang Pass (or Rohtam Pass) is a high mountain pass at an elevation of 3,979 m (13,054 ft) above the sea level, located on the eastern Pir Panjal Range of the Himalayas. Situated about 53 km from Manali, it connects Kullu valley with Lahaul and Spiti which in turn provide access to Leh. Its only open from May to November and is so dangerous the Government of India is building an 8.8km tunnel as an alternative.
4. Three level Zig Zag Road, Sikkim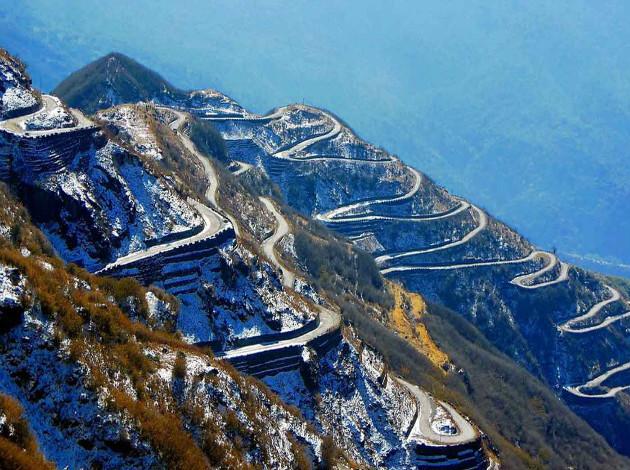 Image source: youtube
While driving around Sikkim, you shall come across these unpredictable spiral roads that make for the most scenic views. At 11,200 ft above the sea level, this road will give you the best view of the Himalayan crown. However, the curvy roads will send your head into a daze and will raise that vertigo in you!
5. Nathu La Pass, Gangtok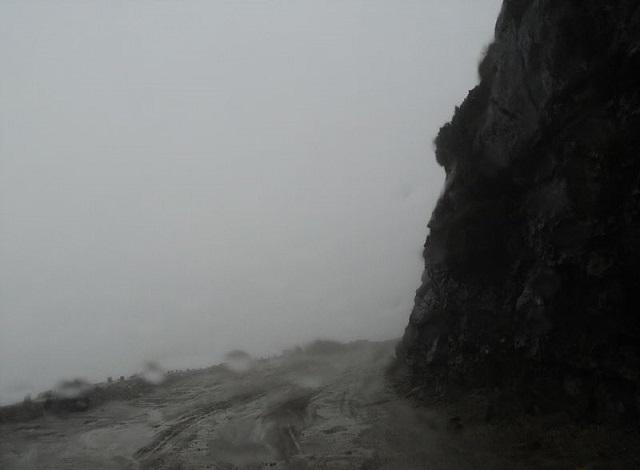 This pass is one of the three open trading border posts between China and India and is located 54 km east of Gangtok, the capital of Sikkim, and 430 km from Lhasa, the capital of Tibet. The road here gets blocked due to massive landslides and snow sludge, making driving a bad experience here.
6. Chang La Pass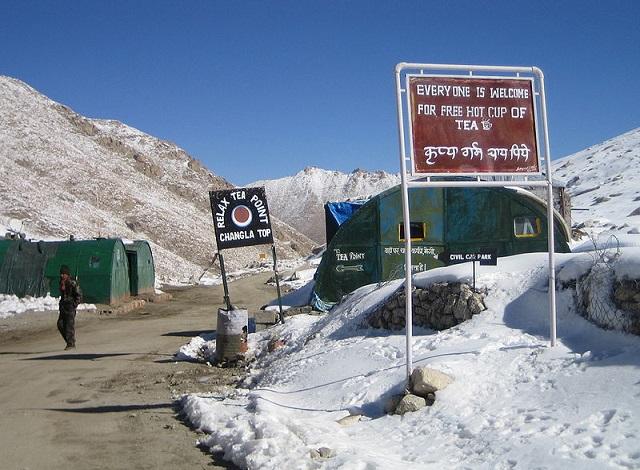 Even the most professional of the drivers complaint of breathlessness and nausea while passing through this route. Chang La is covered with snow throughout the year and is guarded by the army due to its proximity to the Chinese border. What makes this road dangerous is the sheer climatic harshness.
7. Khardung La Pass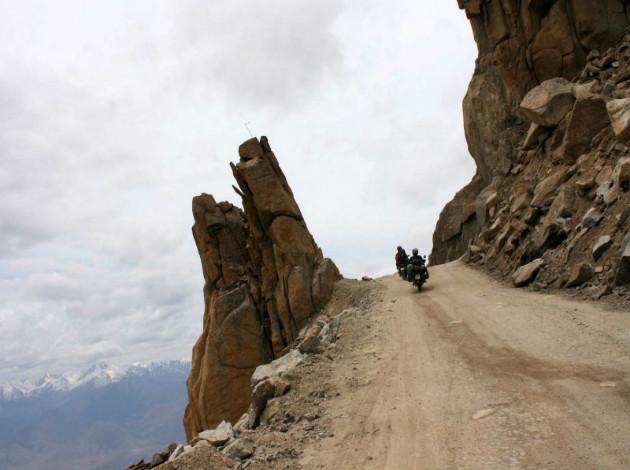 Image source: youtube
Riding all the way to the top of the Khardungla, the highest Motorable road in the world with 18300 ft would just be a dream to any biker and to the non bikers too. While driving this you will come across some really crazy off-roading, crossing awesome water passes as well as other bikers with a wanderlust to satiate!
8. Kolli Hills, Tamil Nadu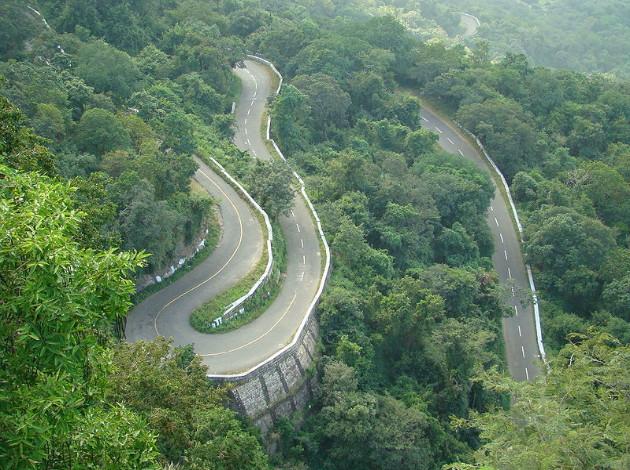 This beautiful 1370 m high hill range is located in the Namakkal district of Tamil Nadu, making up the southern part of the Eastern Ghats. They are gorgeous, sure, but the 70 hairpin bends that you have to negotiate to reach the top of the hills will give nightmares even to the most experienced drivers! There is even a ghost story about the place that says that the spirit of a maiden tries to lure travellers to their deaths!
9. Neral-Matheran Road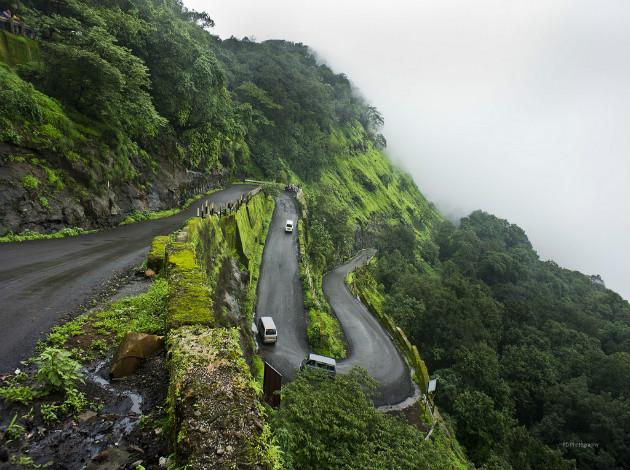 Image source: dnaindia
The thrilling road, that goes up to Matheran from Neral might be smooth but its narrowness is a real challenge.
10. Rajmachi Road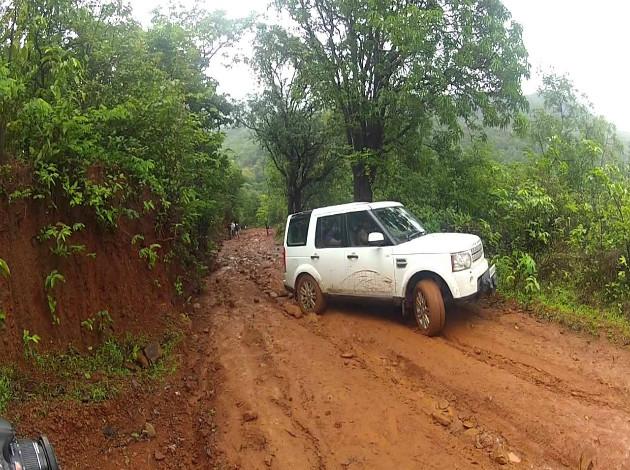 Image source: youtube
Rajmachi road might not be at one of the highest locations in India. But the way this road gets slippery during the monsoons makes it difficult for riders to ride on it.
11. National Highway 22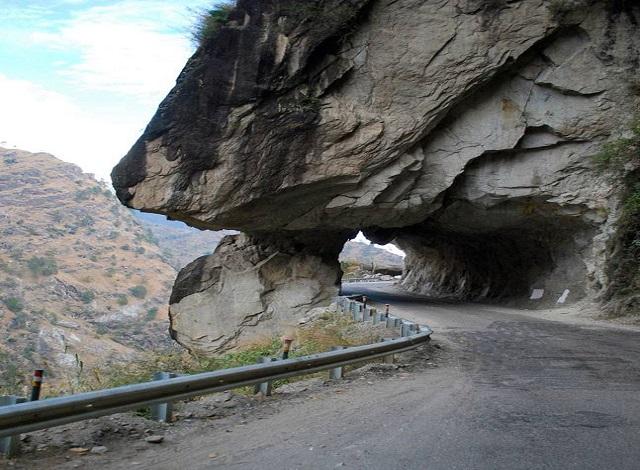 Image source: indiatoday
Called as 'highway to hell' the National Highway 22 is considered to be one of India's most risky highways as the road here makes you cut through a mountain. In the process, death looms over you in the form of cliffs and tunnels all around. National Highway 22 was also featured in the History Channel's "IRT Deadliest Roads" TV series but the reason for it is its poor maintenance and hazardous condition.
12. Kinnaur Road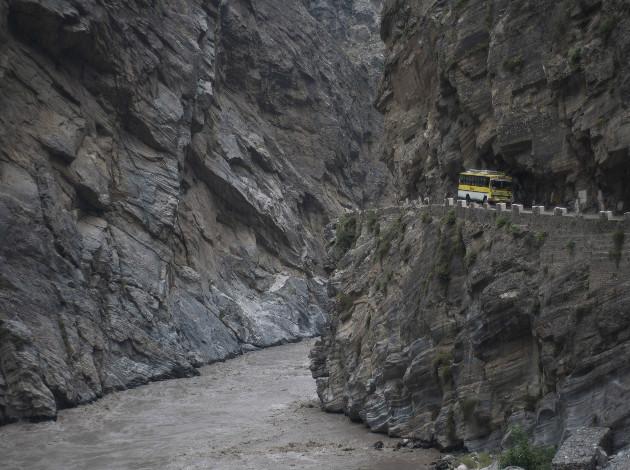 Image source: youtube
The cliff-hanging drives and dark narrow holes is what define the danger of this road. Any deviation from precaution can splash you into the Baspa River that will take no time to swallow you. The valley road remains closed during heavy snowfall. If you ever get a chance to pass through this way, please be extra careful around the dangerous Taranda dhank which is infamous for claiming lives.
So which of these roads do you find the most dangerous? Have you ever driven on any dangerous road? Let us know.
You may also like to read:
15 Most Dangerous Places to Take a Selfie
11 Dangerous Places in India That Will send a Chill Down Your Spine