12 Day trips from Boston
* Disclosure: This post may contain affiliate links, which means we may receive a commission if you click a link and book something (there is never any extra cost to you for using these links).
With many factors adding to an irresistible charm of this "Beantown"; one of the oldest city in the US, a thriving educational hub, a vibrant art and culture scene and enticing food, to name a few, Boston is a rich, historical city to be in. While it is hard to ever get jaded by all its spontaneous characteristics, one cannot miss the fact how well this city is engulfed by some quaint locales, that make for a perfect day trip. Whether you love driving or want to ditch the car for a fun ferry ride or a rail journey, take a cue from these short day trips from Boston that promise relaxation and leisure, revolving around good food and fun activities.
1. Kennebunkport - The summer colony of the wealthy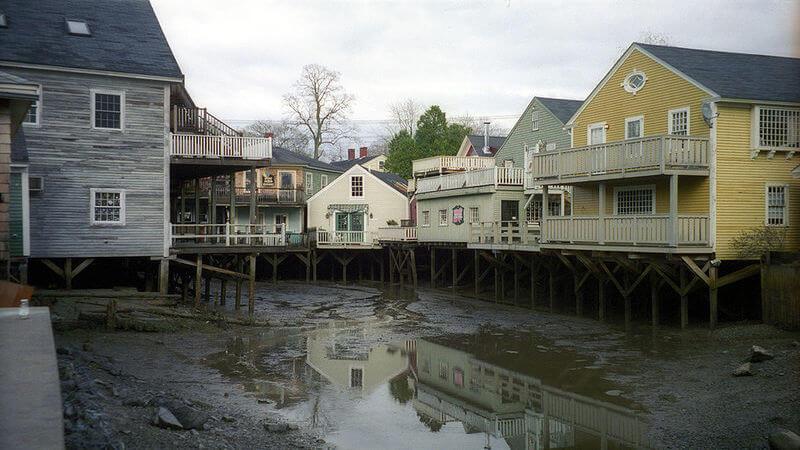 Image Source: Wikimedia Commons
You don't have to worry about the time of year if its Kennebunkport you are heading to. One of the most undertaken day trips close to Boston, this fishing harbor town is perched in the York County. This is one place that has been legendarily associated as a haven for the rich's summer. Given the plethora of opportunities to appeal to the rich, the town is also considered to be the wealthiest communities in the state of Maine. However, over time it emerged as a popular seaside tourist destination and summer colony, having something for everyone.
If reading a good book followed by some indulgence in scrumptious, gourmet food is your idea of a blissful getaway, Kennebunkport will delight you. The number of libraries and restaurants is just right to not leave you baffled for choice. If you like the outdoors, whale watching and sailing excursions, kayaking or canoeing to local islands, collecting seashells will keep you busy. When you're about to leave, check out some art galleries and souvenir shops to take something back home.
How to reach:
Drive via I-93 N for 1 hour 39 minutes, approximately
Take an Amtrak Downeaster service to Wells Maine
Greyhound bus line services to Portsmouth and Portland followed by one's own transportation
Get year around hotel deal with TripHobo Hotels.

2. Falmouth - Cutest of all day trips from Boston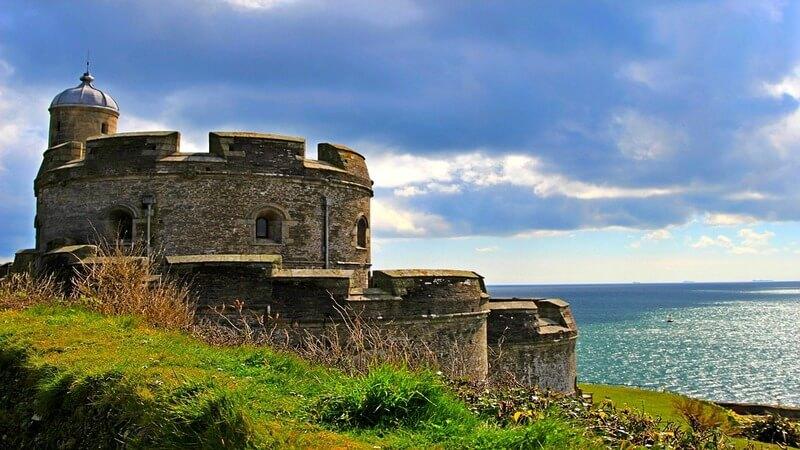 Image Source: Pixabay.com
Day trips from Boston to Martha's Vineyard have been a patent favorite of Bostoners for the longest time. Martha's Vineyard is essentially an island that was one of the many affluent summer colonies dotting the circumference of Boston. The early English settlements are the main reason why these places transformed into tasteful summer colonies.
The picturesque blend of Victorian and gingerbread houses reflects on the bygone era of this place, also making for wonderful sights as you stroll around the town. Additionally, the Menemsha area offers great kayaking opportunities. Don't forget to stop by the Gay Head cliffs in charming Aquinnah, as well as the historic hamlet of Edgartown.
How to reach:
Drive via MA-3 S for 2 hours 32 minutes, approximately
Bus (Peter Pan Bus Lines) from Boston's South Station
Several ferry services available too
Year-round air services from Boston
Get year around hotel deal with TripHobo Hotels.
3. Salem - The most frequented day trip from Boston during fall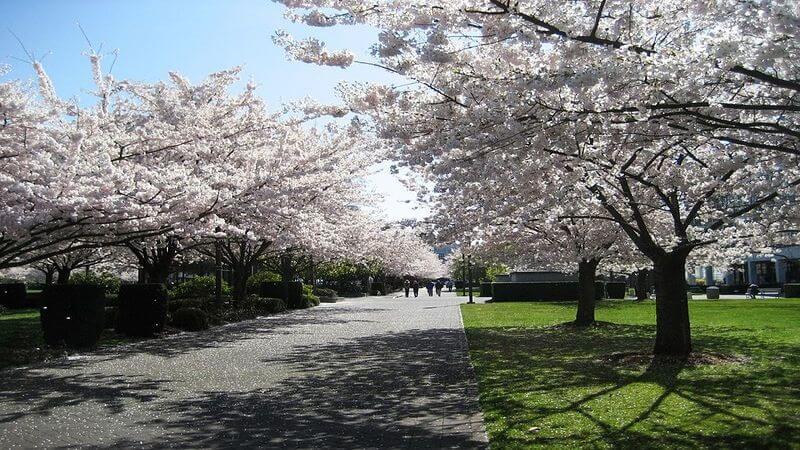 Image Source: Wikimedia Commons
Salem has been habitually spoken of for its witchcraft and being as one of the most haunted cities in the USA. The fact that it was one of the most important ports during colonial times has however garnered a lot of traders over the years, eventually transforming into a tourist destination. Its scenic setting is another reason why it is a preferred day trip spot.
While fall and Halloween see a lot of activities in the city, attracting several visitors, Salem can be visited all year around. Trying award-winning cheeses at the Willamette Valley Cheese Company, Bush's Pasture Park, strolling at the Historic Deepwood Estate, wine tasting at the oldest winery in Oregon Salem Wine Trail are some of the things to do in Salem your day trip from Boston.
How to reach:
Drive via I-93 N for 35 minutes, approximately
Train via the Newburyport/Rockport Line; takes about 23 min (non-stop) one way
Get year around hotel deal with TripHobo Hotels.

4. Plymouth Plantation - Best activity around Boston for kids
Image Source: Flickr.com
If you are wondering about things to do in Boston with kids, then taking them to Plymouth Plantation can be a great idea. This place is actually a living history museum, that can be enjoyed by both kids and adults alike. You have actors enacting the bygone colonial era, thus being historically enlightening.
More things to do and see include places like the Plymouth Harbor and Plymouth Rock where the colonists or "pilgrims" landed, Pilgrim Hall Museum throwing light on the pilgrim's way of existence, the 1749 Court House & Museum that also happens to be the oldest wooden courthouse in America, the Burial Hill which is one of the oldest cemeteries in America and a lot more.
How to reach:
Drive via MA-3 S for 49 minutes, approximately
By trains, take the Plymouth/Kingston line from Boston's South Station
Plymouth and Brockton Street Railway Co. connects Boston by an express bus
Get year around hotel deal with TripHobo Hotels.

Check out: Best Amusement Parks in and Around Boston
5. Barnstable County - For water sports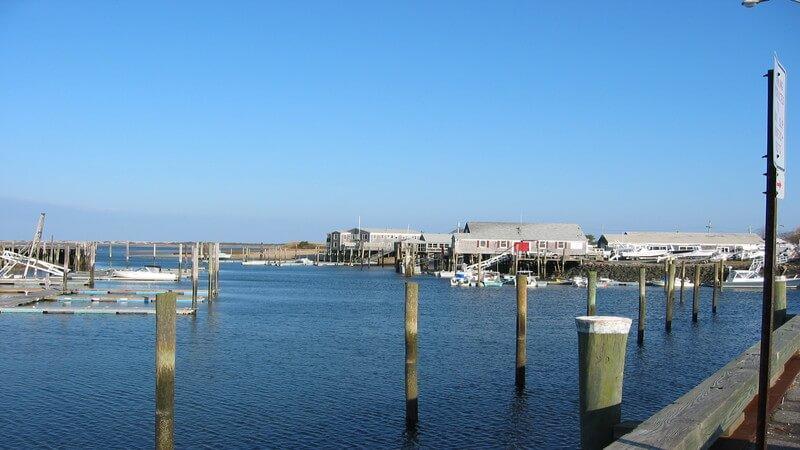 Image Source: Wikipedia.org
Encompassing seven villages, the Barnstable is the largest town in the region. Thus, you can expect a lot of fun and reposeful things to do here. Given its proximity to the Atlantic Ocean, water related activities dominate the activities scene here. Dolphin watching is one of the many! The perfect climate all through the year makes this county dense with vegetation and even a wildlife sanctuary.
If you like history and literature, there are a lot of museums and libraries here too. U.S. Coast Guard Museum, Cahoon Museum of American Art, and the Sturgis Library are the main attractions of Barnstable County. But if you crave some night adventure, this village also has Ghost & Vampire Tours!
How to reach:
Drive via MA-3 S for 1 hour 13 minutes approximately.
Frequent buses of Plymouth & Brockton Street Railway available too
Get year around hotel deal with TripHobo Hotels.
6. Portsmouth - Spend a weekend in summer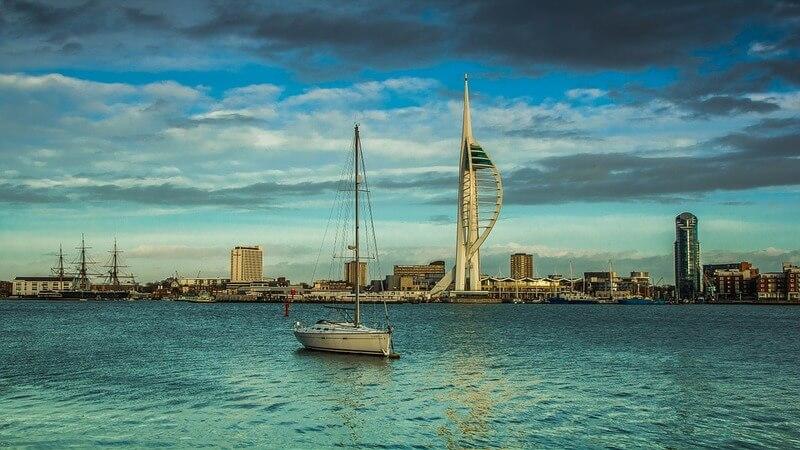 Image Source: Pixabay.com
What's not to love about this popular summer tourist destination and historic seaport?! Having that charm of a county that has been habituated by those serving the nation, Portsmouth is a significant destination for being the Strategic Air Command's Pease Air Force Base. This, along with a picturesque location on the banks of River Piscataqua, is one reason that it is one of the favorite day trips from Boston summer.
One of the most striking features of this place is its effervescent café culture depicting the young, energetic feel of this city. Museums like the Strawbery Banke Museum and USS Albacore Museum enlighten visitors on its miscellaneous history. There are some interesting boat tours and beer tasting opportunities you can undertake. Portsmouth also has a lot of boutiques shopaholics can look forward to.
How to reach:
Drive via I-95 N for 1 hour 4 minutes, approximately
By train: take the Amtrak Downeaster
Multiple bus services available too
Get year around hotel deal with TripHobo Hotels.

7. Rockport - A leisure destination near Boston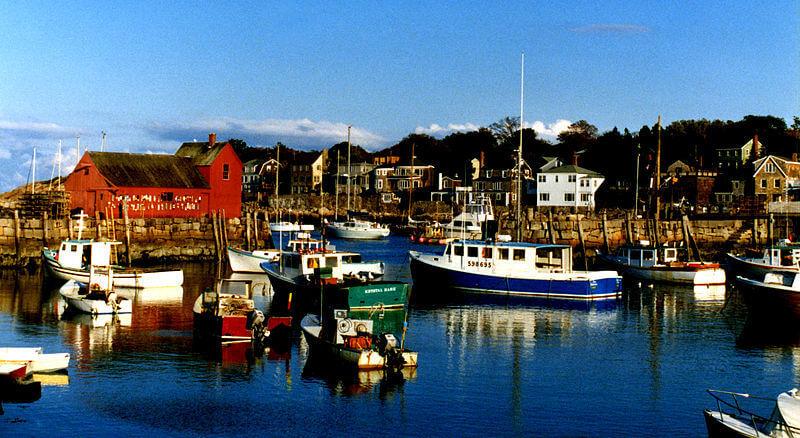 Image Source: Wikimedia Commons
One of the most picturesque towns of the Essex County, Rockport has drawn several visitors over time by its postcard-perfect locales. Its location at the tip of the Cape Ann peninsula is one of the many reasons that renders to the beauty of this place.
Once a fisherman's village and a thriving hotspot of artists, the town of Rockport still has managed to retain its artistic charm. Activities and things to do here include lots of art galleries like An Artful Touch Gallery, Borsari Gallery, John Caggiano Gallery, Nancy Caplan and Correale Gallery among much more. Golf lovers can visit the Rockport Golf Club, while shopping enthusiasts can buy stuff like unusual stones in artisan silver work, candies, antique quilts and more.
How to reach:
Drive via MA-128 N for 56 minutes, approximately
Commuter train from Boston's North Station to Railroad Avenue
Get year around hotel deal with TripHobo Hotels.

8. Mount Washington - One of the best day trips from Boston in winter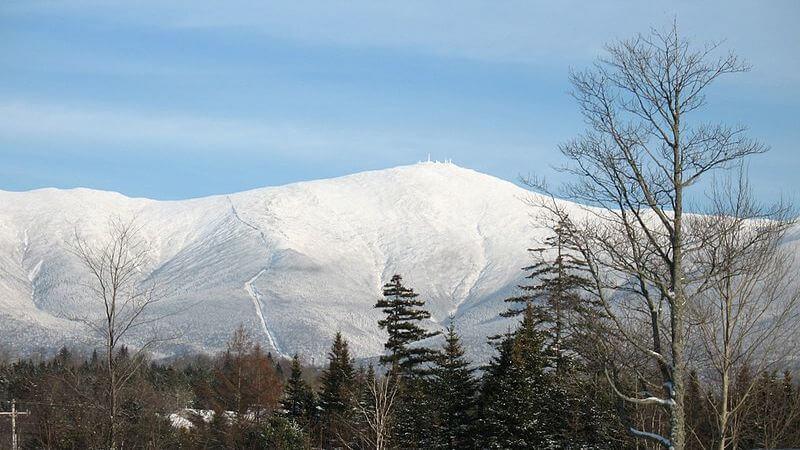 Image Source: Wikimedia Commons
The highest peak in the Northeastern United States, Mount Washington has been a staple of day trips from Boston. If you are looking for day trips from Boston by train, this is your answer. Of course, it is not an out and out train trip from Boston, but to venture the thrill of this train ride, you are required to board the historic Mount Washington Cog Railway.
Hiking is the quintessential thing to do here. Mount Washington Valley, Mount Washington State Park, and the Jewell Trail are notable destinations of hiking here. The Hatch Orchard and the Six Gun City can be visited if you are not too keen of hiking.
How to reach:
Drive via NH-16 N for 3 hours 53 minutes, approximately
Get year around hotel deal with TripHobo Hotels.

9. Boston Harbor Islands - Too many things to do on a day trip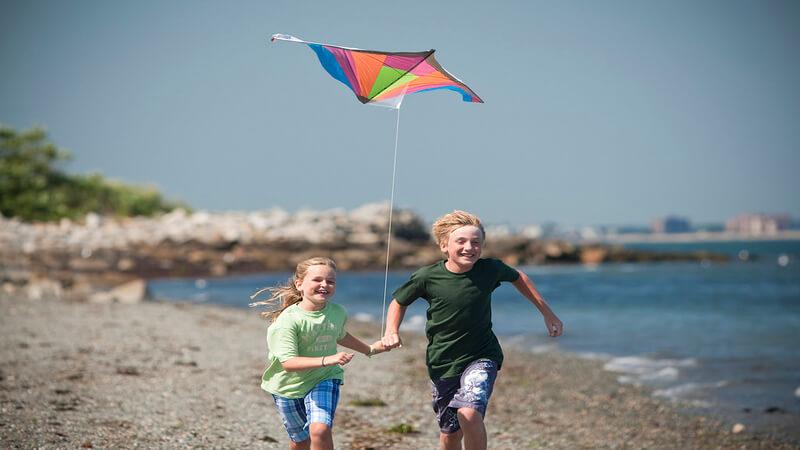 Image Source: Flickr.com
Okay, now covering a whopping number of 34 islands on a day trip can be a hard thing to do but the Boston Harbor Islands' National Recreation Area makes sure you don't miss out on any fun the region has to offer. With a ton of activities to do here; ranging from hiking trails, beaches, museums, and other attractions, the Boston Harbor Islands have something for everyone.
The main highlights, however, remain to be the Civil War-era Fort Warren on Georges Island and the oldest lighthouse in the United States - Boston Light on Little Brewster Island. Visit these by a ferry and you are in for cherishing getaway! Check out these Best Beaches Near Boston.
How to reach:
Take a ferry to Spectacle Island
Car travel unadvised despite several lands being peninsulas
Get year around hotel deal with TripHobo Hotels.

10. Coastal Maine - For the prettiest of coastal towns
Image Source: Pixabay.com
One of the best places to take a day trip away from the city's hysteria, the Coastal Maine is dotted by several, quaint coastal towns. You can either pick one destination or combine many for a blissful day trip.
Castine, Acadia National Park, Boothbay Harbor, Damariscotta, Stonington, Camden and Blue Hill, however, are some of the prettiest coastal towns in Maine. Pretty much offering the same activities such as kayaking, canoeing, hiking and fishing along with heavenly food, lobsters especially, these places are always a great idea. Each place, however, has its own distinct beauty, certain to leave anyone mesmerized.
How to reach:
Drive via I-95 N, for 2 hours 58 minutes, approximately
Get year around hotel deal with TripHobo Hotels.

11. Concord - Visit the historical sites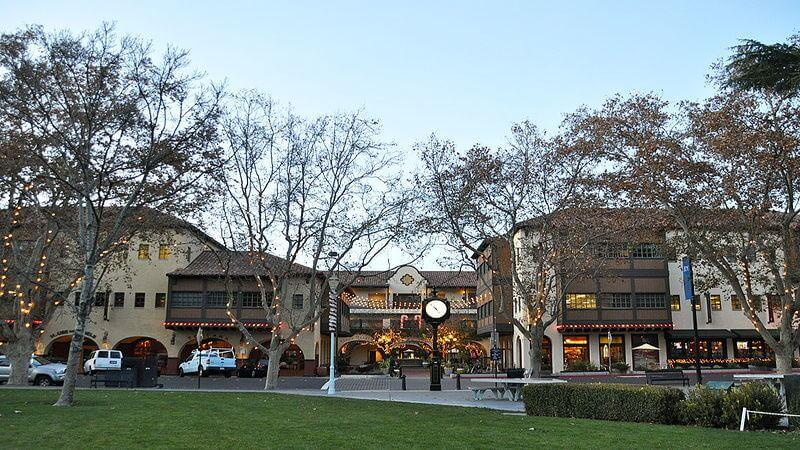 Image Source: Wikimedia Commons
Drenched in rustic beauty, Concord is no short of transporting back to the bygone era. This place is also where you will also find radical attractions like the New Hampshire State House. Juxtaposing such structures are places like the Granite State Candy Shoppe! However, you will find more of serious attractions and things to do here than something more jovial.
Things to do in Concord include Carter Hill Orchard, Pixieland which is an amusing theme park, Todos Santos Plaza, and the Water world California. However, if you want something more than attractions, activities such as the Contra Costa Canal Trail and Sleep Train Pavilion are a good option.
How to reach:
Drive via I-93 N for 1 hour 20 minutes, approximately
Concord Trailways from Boston (bus)
Frequent MBTA Commuter Rails
Get year around hotel deal with TripHobo Hotels.
12. Provincetown - Ditch the car and ferry up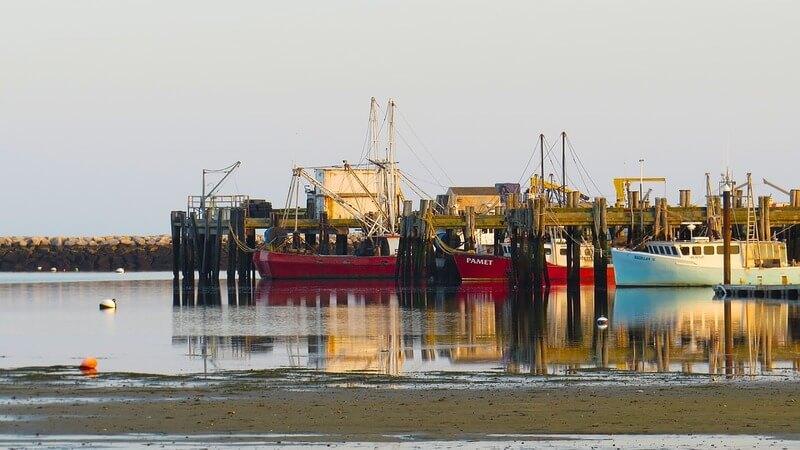 Image Source: Pixabay.com
Another brilliant destination to visit by a ferry, the Provincetown is an ideal choice for those who do not want to drive, yet go on a day trip. Set at the northern tip of Cape Cod, you can head to this place for a scenic boat ride. This is an easy day trip, given the alternative of a 2-hour ferry ride.
Given the fact that is beautiful coastal, resort-town, you can enjoy a good meal and some inclusive activities at the many resorts here. It is also a prominent vacation destination for the LGBTQ community. There are a lot of art galleries here, in case art interests you. Apart from that museums and theaters dominate the tourism scene. For activities, one can opt whale watching & cruises and biking.
How to reach:
Drive via MA-3 S and US-6 E for 2 hours 18 minutes, approximately
Frequent buses from Boston
Ferry services from Boston available too
Get year around hotel deal with TripHobo Hotels.
Which one is your pick? Let us know in the comments section down below!
More Such Day Trips From Your City: