12 Excellent Destinations for Day Trips from Seattle
* Disclosure: This post may contain affiliate links, which means we may receive a commission if you click a link and book something (there is never any extra cost to you for using these links).
A city where constant hustle is a way of life, Seattle undoubtedly spells magic for hippies and art lovers. With a nightlife quite exaggerating, food quite lavish and an unvoiced acceptance for everything artistic and peculiar, Seattle has proven to be solace for travellers. True! there are so many things to do in Seattle, but interestingly, that's just not all it has to it!

For the ones bitten by wanderlust and are still looking for further indulgence, here are some more exciting places that are perfect for day trips from Seattle (and something you must definitely look into!). Check out our well-sorted list below to know more about them!
1. Bellingham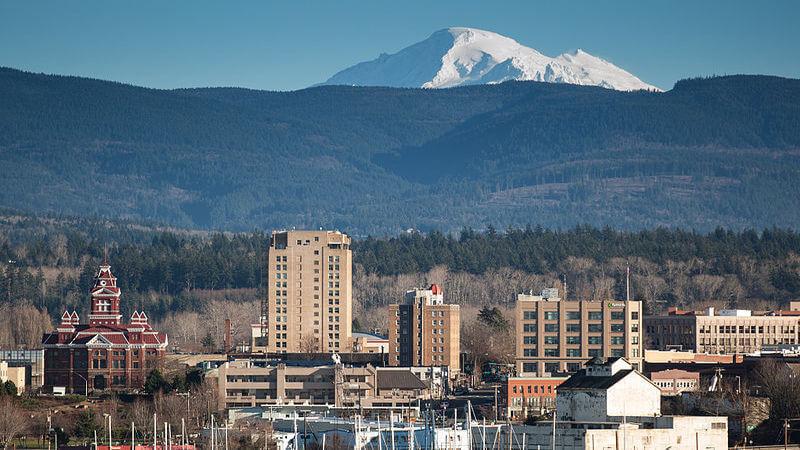 Image Source: Wikimedia Commons
There are many things which make it a perfect weekend getaway for travellers and Seattleites alike. Not only the place is dotted with breathtaking vistas, it has equal adventure opportunities to back it up with. Fishing, hiking, skiing and what not! There is absolutely no end to the number of activities you can enjoy here. Unleash your inner daredevil as you hitchhike through its steep trails or relish the calm and quietude it offers.
A further detour through its pristine lanes and you will be welcomed in a maze of galleries and museums which will entice you (with its many untold stories) for the rest of your visit.

Distance from Seattle: 90 miles (approx 1 hr 45 min away)
How to reach: Get on I-5 S from W Magnolia, follow I-5 S to Union St and 5th Ave to Madison St.
Other Must See or Do - Two of the major events in Bellingham are: Seafood Festival (in April) and a week long fair (in August). You can plan your trip accordingly.
2. Tacoma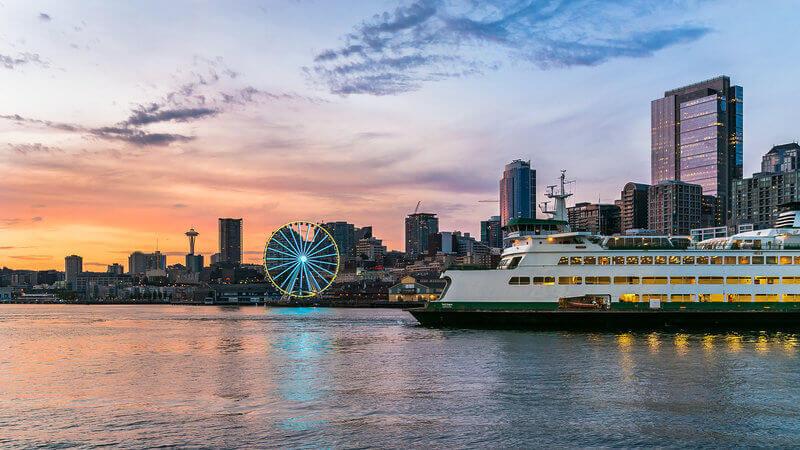 Image Source: Jonathan Miske/flickr.com
This little port city in the south of Seattle is no less of a Nirvana for anyone who shares a healthy penchant for art and history. Don't believe us? Check it out yourself! Stroll along the Chihuly Bridge of Glass (a long pathway linking the Tacoma Museum of Glass to the Washington State History Museum) and admire the numerous artworks that are so beautifully displayed there. If that's not enough, the impressive glass sculptures in Tacoma Art Museum will keep you sorted and happy for a while.
More of a quiet refuge, Tacoma offers plentiful to see and enjoy. Go to the deck to get the views of its picturesque port, indulge in its variety of seafood and just let loose amid its laid back vibe.

Distance from Seattle: 34 miles (approx 40 minutes away)
How to reach:Take S 13th St to I-705 S, follow I-5 N to 7th Ave and take exit 164A. Then drive to Madison St.
Other Must See or Do: America's Car Museum that houses over 300 variety of vintage cars.
Check out: Best Art Galleries in Seattle
3. Victoria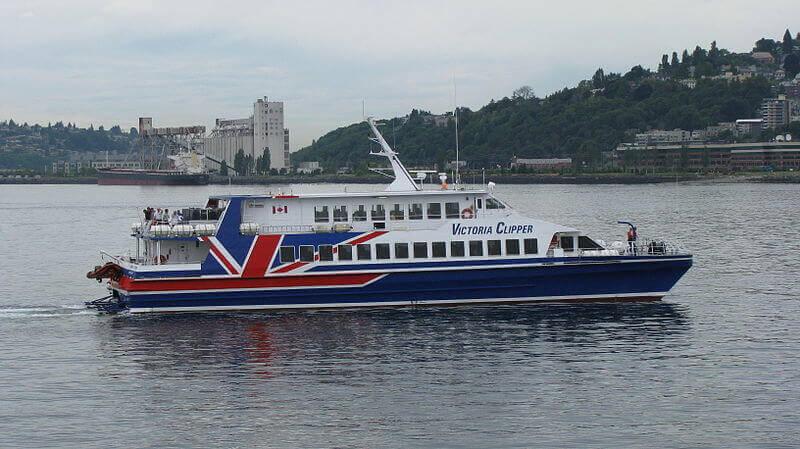 Image Source: Wikimedia Commons
Just like its name, the city of Victoria is one of the most beautiful in the country and totally worth exploring! Get on a comfortable ferry ride which will lead you to its bustling ports and from there, you can embark on a fun one day trip replete with nice long strolls through Butchart Garden, a deep endeavour in Royal British Columbia Museum and a picture clicking session with stunning parliament buildings as a backdrop. The architectural style of these buildings depicts the flourishing victorian era and calls out for a light reminisce.
Nestled amidst the lush green mountains and warm blue ocean, the city has a coastal climate that makes it a perfect getaway year around.

Distance from Seattle: 107 miles (approx 4 hours 47 minutes away)
How to reach:A 3 hours ferry ride on Victoria Ferry which cruises through the Puget sound to Victoria harbour.
Other Must See or Do: A leisurely tea-time in Fairmont Empress, checking out the artefacts in Miniature World.
Organize your trip using TripHobo's Seattle Trip Planner.
4. La Conner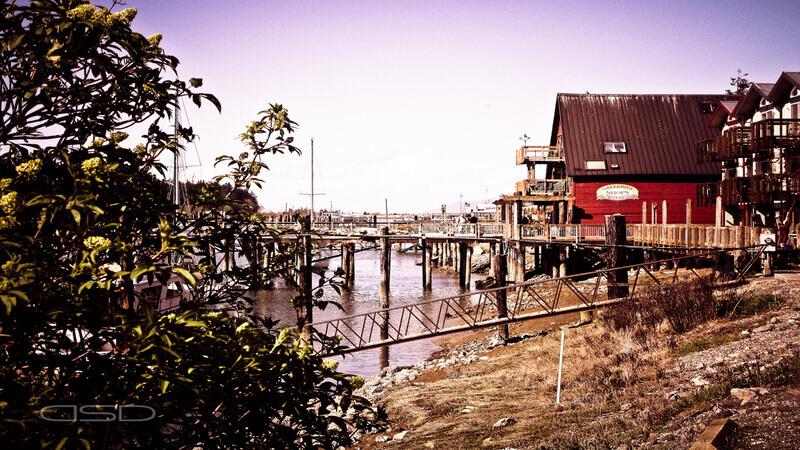 Image Source: Dave Sizer/flickr.com
La Conner owns the title of 'Ideal Vacation Getaway' in Washington and proudly do so, considering how strategically it has been placed i.e. on the edge of Skagit River. Known for its homely vibes more than anything, La Conner offers a break from the cacophony of the urban world with its old school surroundings and phenomenal hospitality. You can easily spend a day exploring its numerous galleries and shops that line the sides of its streets. Ensure to stop by in one of the many bakeries for a delectable dig.
For artistic souls, the city also has a number of museums like La Conner Quilt & Textile Museum which will surprise you with its rich collection of items.

Distance from Seattle: 64 miles (approx 1 hour 23 minutes away)
How to reach:Follow Interstate 5 to Union St in Seattle. Take exit 165B and go west towards La Conner via Conway Town.
Other Must See or Do: Over 140 varieties of olives that grow here and striking vistas from Rainbow Bridge and North Cascades.
5. Portland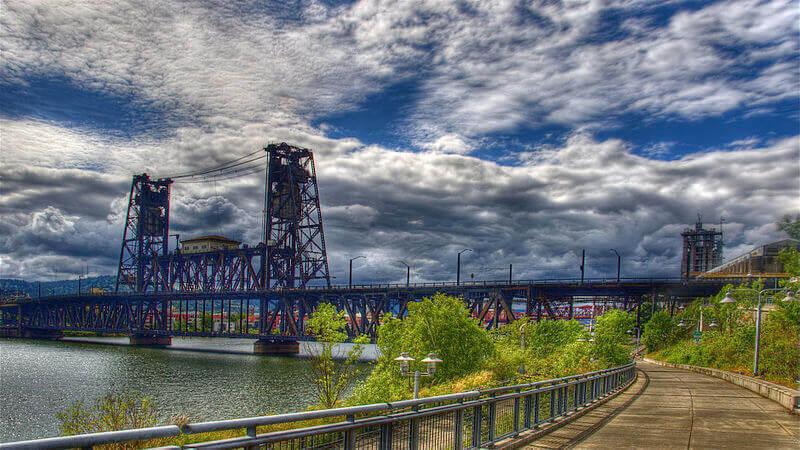 Image Source: Wikimedia Commons
A day trip here is synonymous to loads of fun, given the range of things to do in Portand. It does not matter if you are a foodie or a bibliophile or a recluse looking for a natural escape, this is one place that will cater to all your liking. Visit the Powell's City of Books and satiate your curious self in its old pages or get on an adventurous rendezvous in the popular Washington Park. The vast green surrounding with its many well-paved trails does its best to make your hiking experience a memorable one. Food lovers may find solace in the drool-worthy flavours tucked in every corner of the city- from busy food stalls to quaint coffee shops and high-end restaurants. All this makes it the best day trips outside of seattle!
Distance from Seattle: 175 miles (approx 3 hours 5 minutes away)
How to reach:Follow I-5 N to 7th Ave in Seattle. Take exit 164A to drive to Madison St. (Take your own car or otherwise, Bolt Bus and Amtrak are reliable options for commutation)
Other Must See or Do: City's exciting art and theatre scene. Do indulge in one of the many musicals that are held here every year.
6. Mount Rainier National Park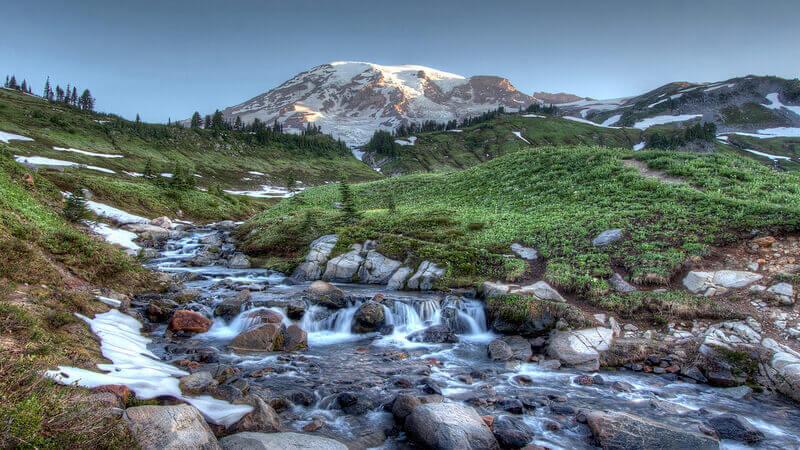 Image Source: Ralph Arvesen/flickr.com
Perched at the height of 14 feet from sea level, the popular Mount Rainier National Park is a hotpot of adventure and fun opportunities, thanks to its myriad hiking trails and beautiful surrounding. The sight of the snow-capped mountain snugged down by captivating flowerbeds of lupine and avalanche lilies is enough to keep you charmed and fascinated. Challenge yourself and climb to its highest summit or lie down on the soft grassy meadows in the picnic place where you can have a heartening meal while enjoying the enrapturing views around.
On a sunny day, you might even get a glimpse of one of the many animals that reside here. Ensure to visit its visitor centres to more about the park and its interesting history.

Distance from Seattle: 86 miles (approx 2 hours away)
How to reach: Follow WA-7 N to 7 Alder Cutoff Rd E. Turn onto WA-161 and exit I-405 S to drive to Madison St in Seattle via I-5 N.
Other Must See or Do: Creating a pass will be a better option for future day trips. They vary and you can choose as per your convenience.
7. Blake Island State Park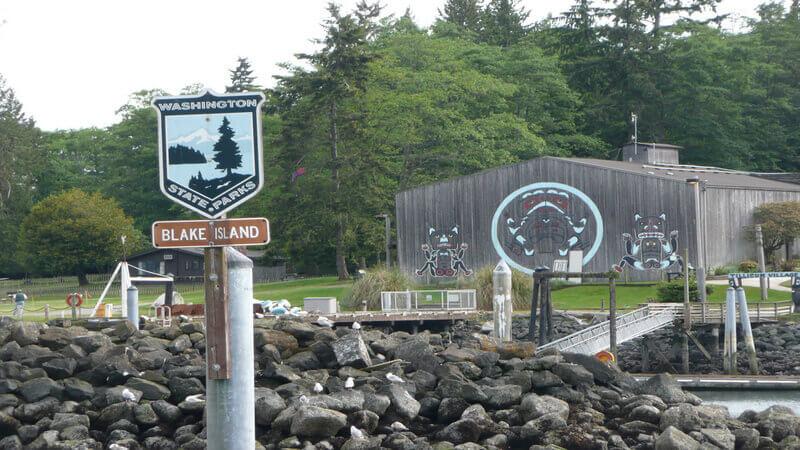 Image Source: Brian Sterling/flickr.com
A boat ride to Blake Island State Park is a promising journey to a world of culture, arts and the best of nature. Apt for a nice day trip excursion, the place is carpeted in long sprawls of sands and has a calm atmosphere that will beguile you for a relaxing time. Shutterbugs will certainly find refuge in the amazing views of the Olympic Mountain and long pine trees that adorn the terrains of the island. If nothing, its 'home away from home' feel is enough to keep you enchanted throughout the visit.
Pick up your camera and embark on a cultural voyage in the Tillicum Village nearby; which beholds a historical legacy of Native Americans. Witness the vibrance and joy in the air while partaking in various activities and performances. The story-telling sessions held by village elders is all you need to know more about the island's history and roots.
Distance from Seattle: 15.2 miles (approx 1 hour away)
How to reach: Take WA-99 S to Southworth - Fauntleroy via Fauntleroy Way SW. Fetch the ferry to Port Orchard then continue towards Cherry St SE via Seattle-Vashon-Southworth Ferry Dock.Drive to Olympiad Dr
Other Must See or Do: Beachcombing, Bird watching, Sea Kayaking
8. Aviation Center & Boeing Tour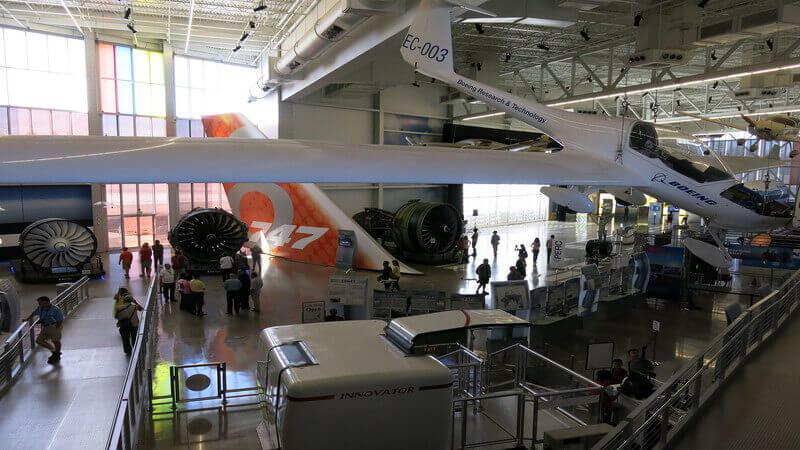 Image Source: Jan Pěček/flickr.com
It is just a little away from the city and probably one of the best weekend getaways from Seattle. The factory of Boeing Aircraft is a revered destination among aviation lovers who come here to get a peek into the world of aircraft and science. Take a guided tour to make the best of it and watch as the latest technology blends with craft and innovation in front of you. Check out the tours in Seattle.
The aviation centre is located in the little town of Everett which has plenty of attractions in the form of old historic buildings, nice museums and cosy coffee shops.
Address: 8415 Paine Field Blvd, Everett, Washington
Distance from Seattle:30 miles (approx 1 hour away)
How to reach:Follow I-5 S to Boylston Ave E. Take exit 168A to Madison St via Lakeview Blvd E, Bellevue Pl E and 8th Ave.
Other Must See or Do: Take your kids to the children's museum which is quite popular among natives.
9. Washington Park Arboretum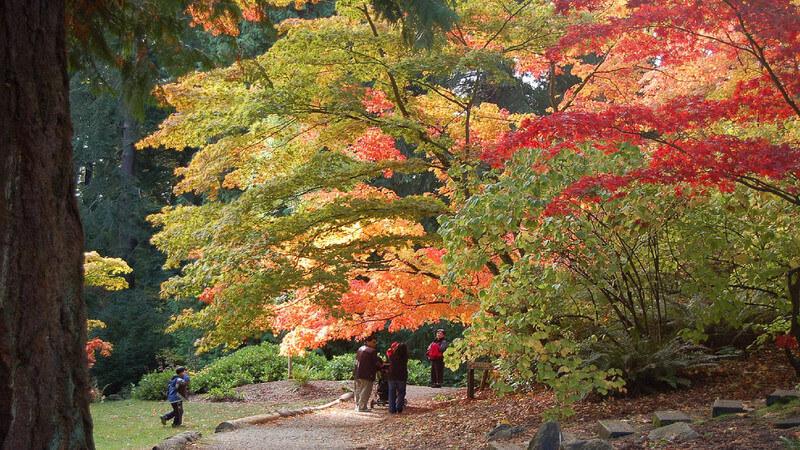 Image Source: Seattle Parks/flickr.com
One of the most popular places to visit near Seattle, Washington Park Arboretum is complete vacation package in itself. Kid you not! It is home to lush green trees and a nicely kept Japanese Garden which offers great sights of blooming flora in Spring. For travellers unable to visit in Spring, no need to fret either. The place is still beautiful in any season with its clean koi pond and serene environment.
With a landscape spread as far as 230 acres, the park makes up for a great delight to walk around with family on a fine day and relish the quietude and placidity for a while. If you are looking for short trips from seattle. Washington park Arboretum is an ideal place for you.

Address: 2300 Arboretum Drive E, Seattle, Washington
Distance from Seattle:8 miles (approx 36 minutes away)
How to reach: Follow the E Foster Island Rd to Lake Washington Blvd E and E Madison St. Continue on Marion St to Madison St
Other Must See or Do: A detour in Azalea Way in spring which offers awe-inspiring views to its visitors. A must see for photographers and artists.
10. Bellevue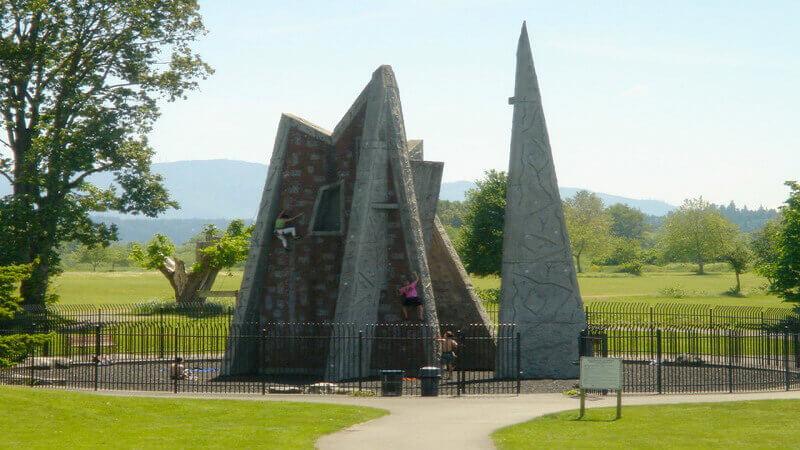 Image Source: Wikimedia Commons
Get one with nature in this little outskirt town near Seattle. While it might not be the most recognised destinations of all, the charm it held within in undeniable, especially for recluse and introverts. Just imagine yourself walking through its dusty streets, looking at the towering image of Cascade Mountains while passing through the myriad shops and food joints. The city is also home to famous Bellevue Arts Museum and Bellevue Botanical Garden which displays some very nice samples of native plant life, especially rhododendron and Japanese rock plants.
Considering the vast range of shops along with engaging attractions like Cougar Mountain Zoo, it can easily be deemed a great place for a weekend trip from Seattle with kids.

Distance from Seattle: 10.4 miles (approx 45 minutes away)
How to reach:Follow the I-90 W from 112th Ave SE and Bellevue Way SE. Take exit 2C to reach Madison St.
Other Must See or Do: Kidsquest Children's Museum, Marymoor Park and Lake Sammamish.
11. Lakewold Gardens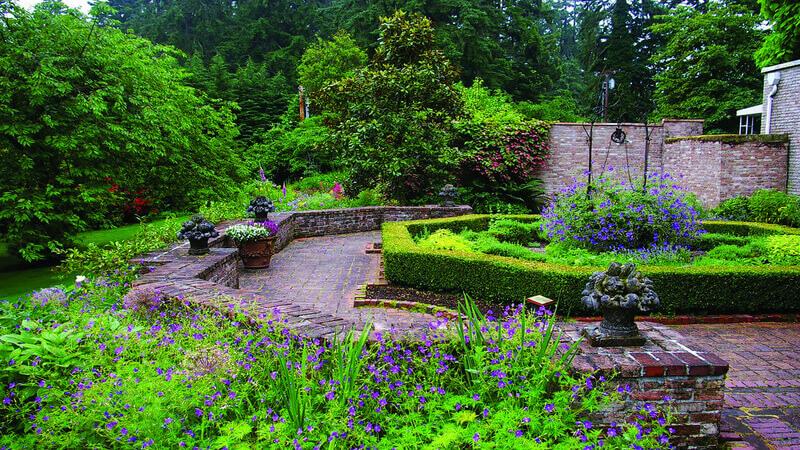 Image Source: Flickr.com
Intricately designed by renowned architect Thomas Church, the garden has been created in such a way that it accommodates and bring together the various faces of nature and plant life splendidly. Witness the extravagant collection of rhododendron as you move ahead on its cemented trail, a further walk and the alpine stream beckons you for a capturing moment.
People looking for day trips from Seattle in winter can also come here as the place is open year around and offers great insights on gardening related topics and such. Just don't forget to bring your camera with you, as with such scenic views, you will surely need it a lot here!

Address: Lakewold Gardens, 12317 Gravelly Lake Dr SW, Lakewood, WA 98499, USA
Distance from Seattle: 43 miles (approx 1 hour away)
How to reach:Follow I-5 N to 7th Ave in Seattle. Take exit 164A and continue to Madison St
Other Must See or Do: Ensure to visit the Boxwood Parterres which houses various Boxwoods shaped into geometric patterns.
12. Whidbey Island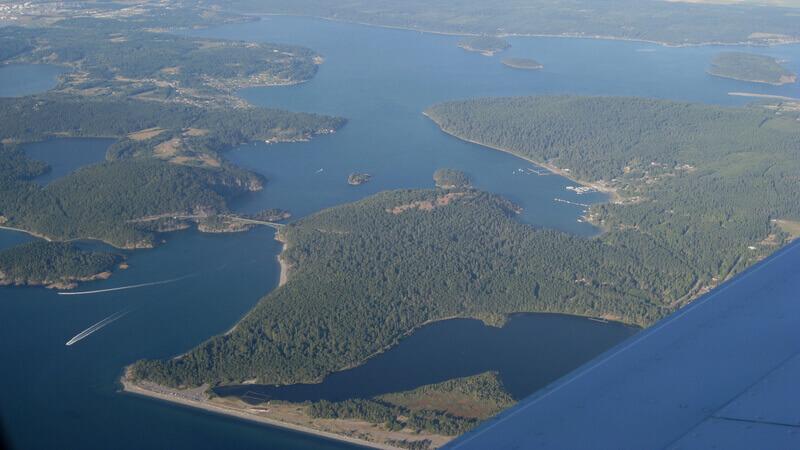 Image Source: brewbooks/flickr.com
A burst of flavours, colours and opulence, Whidbey Island is a fantastic destination as far as day trips near Seattle are concerned. People even call it 'A foodie's heaven'. The island is home to Coupeville- a bustling town overlooking the wide lengths of mussel farms, that has been cultivated here since ages. You can always come here to dig into those delectable bivalves in one of the many food places. The variety and patterns of mussels recipes found here, including the popular Penn Cove Mussels, will leave you surprised and overwhelmed at the same time.
Once done, hit the streets to admire the numerous relics around or go get a nice suntan while relaxing on the beaches. Regardless, a day trip to this island is always fun.

Distance from Seattle: 35 miles (approx 1.5 hours away)
How to reach:Take north to Anacortes and take the bridge at Deception Pass. Follow it to Oak Harbor on the north end of the island or to Langley a few hours away in the south (Whidbey can be visited by car, ferry (from Mukilteo) or shuttle.
Other Must See or Do: 11 unique mussel recipes in the modern Front Street Grill.
Looking for a nice getaway from the concrete jungle of the city? Don't wait! Just choose one of the places from the list and explore!
Also Read About:
Best Day Trips from Los Angeles