Venues for Destination Wedding in Goa
* Disclosure: This post may contain affiliate links, which means we may receive a commission if you click a link and book something (there is never any extra cost to you for using these links).
With its characteristic laidback vibe, Goa stays true to its tourism tagline "365 days on a holiday". The nation's party capital since time immemorial, Goa has been trending as a niche wedding destination off lately. Thanks to a great blend of spirit and venues, Goa confidently dons the forte of merrymaking. Indeed the perfect setting for something as hysterical as a wedding! Picture waking up to delicious seafood brunches and some chilled beer to down it, beaches that bequeath you with memories of mesmerizing sunsets and world-class hospitality if you may like; Goa is sure to zap any stress associated with a wedding.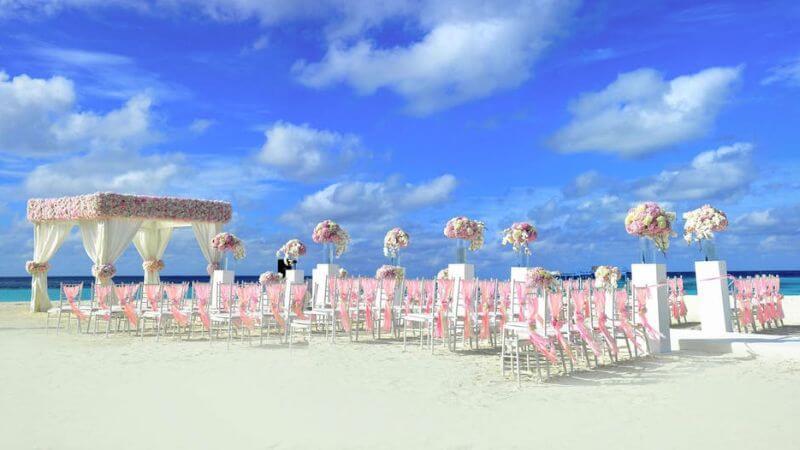 Intrigued? Here's a lowdown on everything you need to know about a destination wedding in Goa. From the best beaches, resorts to an estimated budget, we've covered it all. Rest assured, exchanging vows here will only deepen your love like the sea in your wedding backdrop!
Best wedding venues in Goa
The smallest state in India is abundant with towns endowing beaches and dreamy hideouts that make for unique wedding venues. What are the best places to get married in Goa, you wonder? Here's a list of towns across the "Pearl of the Orient" (a popular moniker for Goa) that beckon a blissful union.
1. Salcette - THE Wedding Venue in South Goa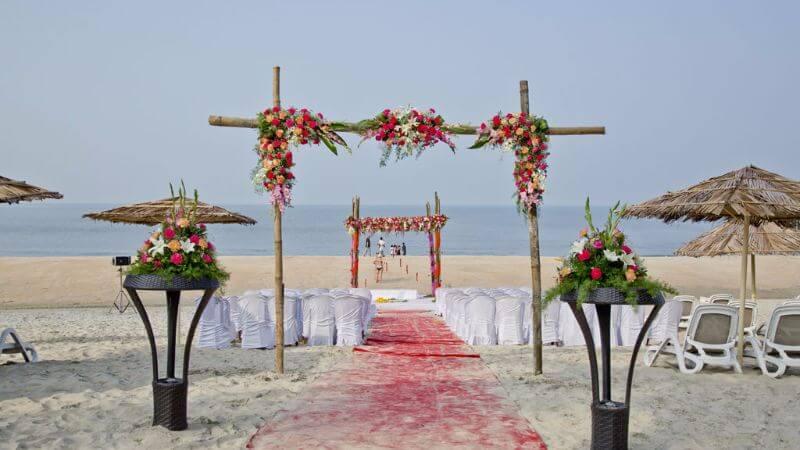 PC: chalstoningoa.com
One of the most sought-after wedding venues in south Goa, the village of Salcette boasts untouched beaches and an array of three, four and five-star properties. The Benaulim, Mobor and Betul beaches are some of the most popular in this area. Your guests can venture out to the many handicraft stores in the village to take back home some souvenirs. There are many yoga and pilates classes too around the village, perfect to get rid of that hangover!
Some of the top wedding destinations in Goa like Zuri White Sands Resort, Taj Exotica, Alila Diwa Goa, Royal Orchid Beach Resort & Spa, Zeebop by the Sea, Holiday Inn Resort Ramada Caravela Beach Resort and The Leela Goa are nestled in Salcete.
Must Visit: The Best Places in South Goa
2. Bardez - A Little Unconventional Wedding Destination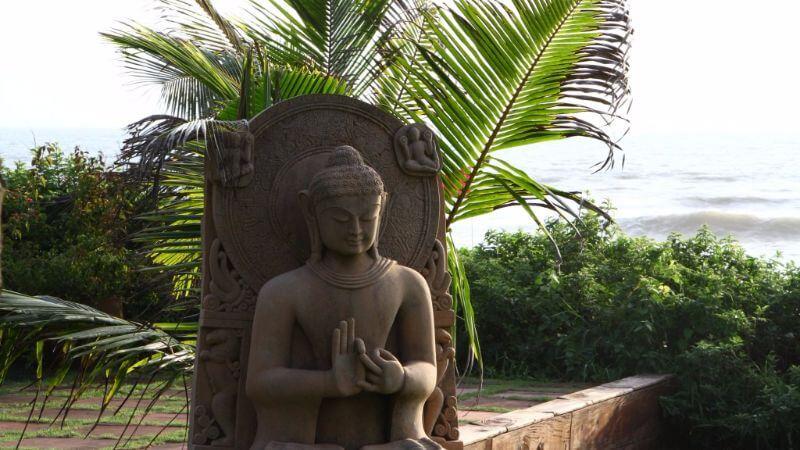 PC: chalstoningoa.com
Located some 10-odd kilometers away from Goa's ever-bustling Candolim, Bardez has its own charm. Away from the beach-fanatic crowds, this region possesses pristine backwaters of the Arabian Sea. If you are okay with doing something unconventional, resorts in Bardez for weddings can be a great choice. With the multitude of things to do around, you won't have to worry about keeping your guests entertained here.
Some of the most popular properties include The Sofala, Chalston Beach Resort, The O Resort and Spa Goa and the Santana Beach Resort.
Check Out: Best Pre Wedding Photo Shoot Locations in India
3. Mapusa - For a Perfect Goan Feel to Your Wedding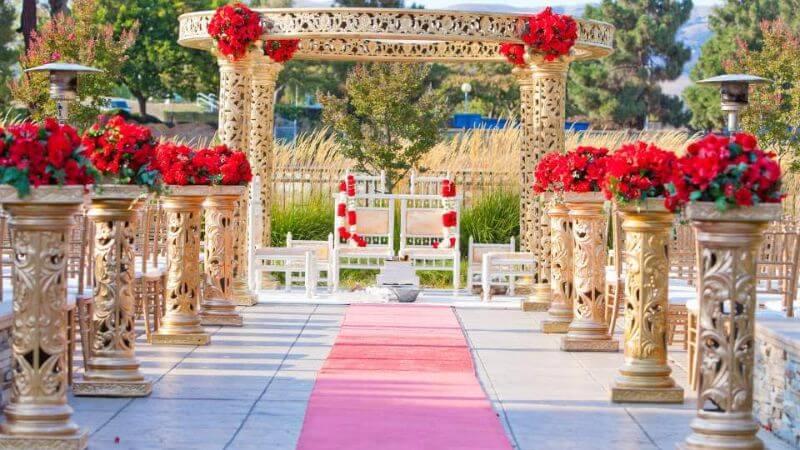 PC: Parekh Cards/Flickr
If you are looking inclined towards the Konkani vibe of Goa, Mapusa can be a great choice of a destination. This is one of the most authentic parts of Goa, fairly untouched by the state's excessive commercialization. Aspects such as churches, temples, cottages and art galleries keep the Goan aspects you are looking for intact. You may not find the overdone beach resorts here. But colonial houses with shadowy backyards and indigenous foliage is what you can look forward to here.
Boshan Hotels, Ancora Resort, Morris Resort, and The Royale Assagao, have some brilliant facilities.
4. Candolim - Go For a Luxurious Marriage Ceremony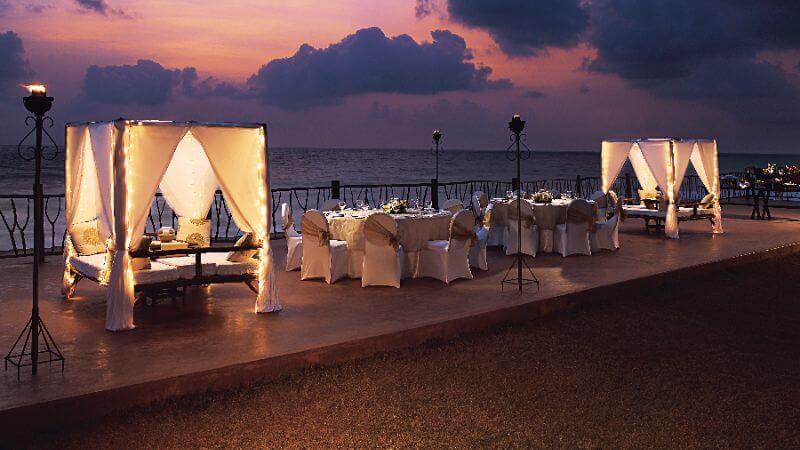 PC: taj.tajhotels.com
The town drawing majority of the visitors to Goa, Candolim needs no introduction. Away from the mazes of clubs, bars, quaint eat-outs, dreamy shacks and shop selling trinkets are properties that can enhance your big day like no other. Owing to its popularity as an attraction itself, Candolim features a wide array of luxury resorts that desire to make your nuptials an admirable event.
Taj Holiday Village Resort & Spa and the Taj Fort Aguada Resort & Spa, are two of the hottest selling properties for a wedding in Goa.
Must Visit: Best Beaches in Goa
5. Dona Paula - Beach Wedding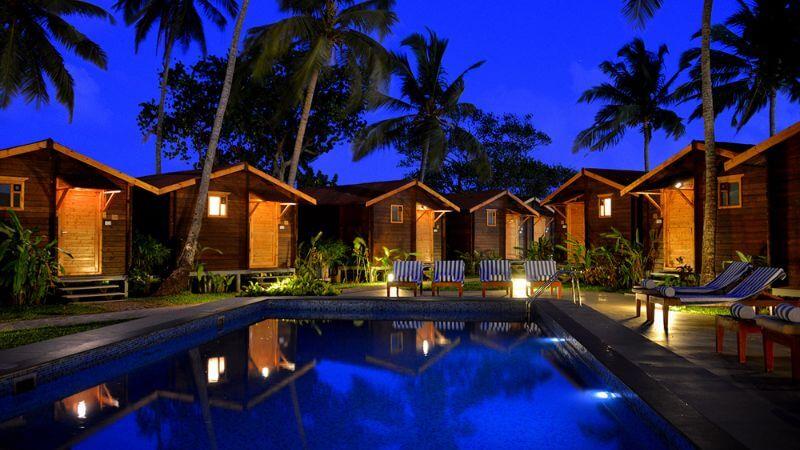 PC: bay15.in
One of the most popular attractions in Goa, Dona Paula and its rock attraction draw curious spectators all around the year. A suburb that also happens to be one of the most expensive and plush properties in Goa, Dona Paula curtails the fact that this was once a village! A wedding here can be a fabulous melange of opulence, historicity and entertainment.
Resorts like the O Pescador Beach Resort, Prainha Resort By The Sea, and Bay 15, facilitate memorable weddings with a sweeping background of the Dona Paula stone attractions.
6. Siolim - Picture Perfect Wedding Destinations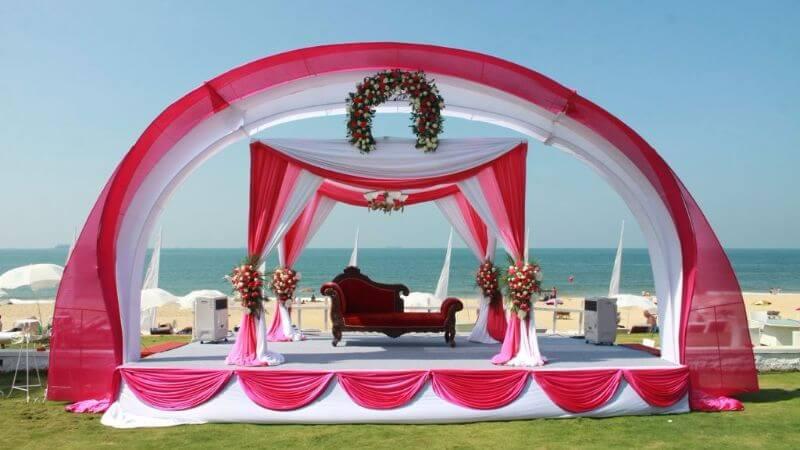 PC: marquishotelsandresorts.com
If Bardez's backwaters don't convince you, you can move a little further to Siolim on your hunt for beach wedding destinations in Goa. A wedding against the backdrop of The Chapora Fort can effortlessly make for great pictures standing testimony to those priceless moments of exchanging your vows. Guests can easily explore popular things to do in Siolim like the Chapora Beach, ST. Cajetan Church, Morjim Beach and the Murkachi Fator / Anjunacho Rakhno as and when they desire.
Along with three and four-starred properties like Marquis Beach Resort and The Clematis respectively, there are some lovely heritage structures like the Siolim House and The Heritage Goa Hotel, that you must check out.
Also Read:
7. Panjim - Best Hotels and Resorts for Goa Style Wedding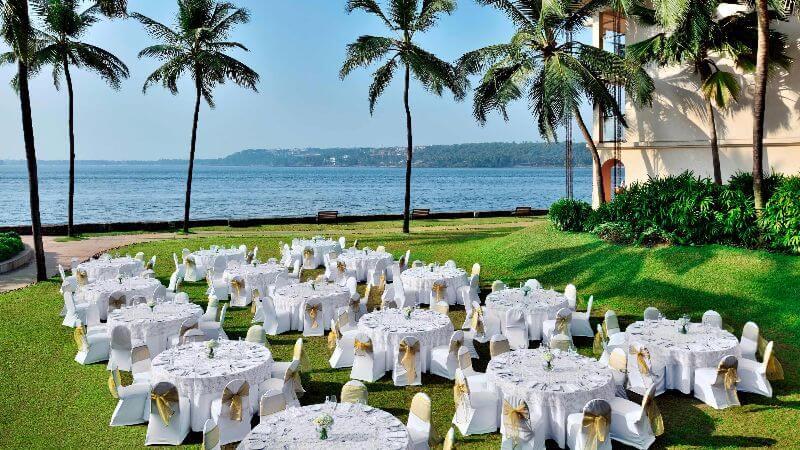 PC: marriott.com
The capital with its colonial heritage and the Mandovi River's confluence into the Arabian sea certainly makes for a panoramic vista to exchange vow. You can never go wrong with Panjim when it comes to a destination wedding in Goa owing to its urbane being and everything lying at a stone's throw away. Your guests especially will have so much to explore through the bylanes of the colonial gem. Our Lady of the Immaculate Conception Church, Goa Science Centre, Sunaparanta, Goa Centre for the Arts, Basilica of Bom Jesus and Se Cathedral among more will keep your guests engaged beyond the wedding activities. While you are there attending a wedding check out what other things to do in Panjim to make the most of your time.
Some world-class properties like the Goa Marriott Resort & Spa and Cidade de Goa will add that touch of perfection to any wedding.
8. Taleigao - Avoid the Crowds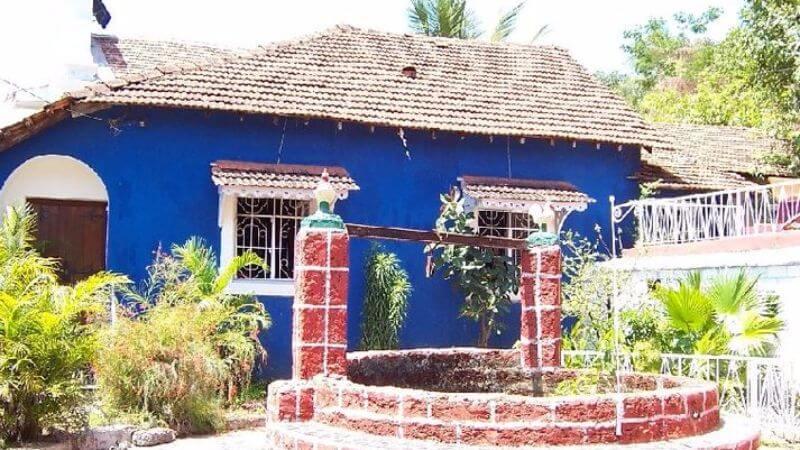 PC: Wikipedia
If you don't want the bustle of the capital to conflict with the proceedings of your wedding, yet don't want to move away from its convenience check out Taleigao. A charming town located just ahead of Panjim, Taleigo shares its points of interest with Panjim. This location is ideal for someone who is looking for an intimate wedding with not a lot of people. There are several villas and heritage houses that can be rented out for a wedding ceremony.
9. Cavelossim - A Dreamy Place to Get Married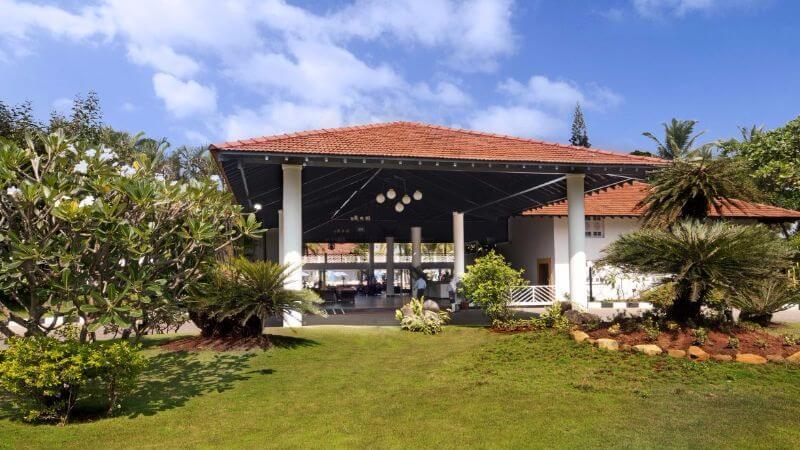 PC: donasylvia.com
Blessed with some of the most scenic beaches across the state, Cavelossim bespeaks serenity. This is that place where perhaps you will have a boat and a deserted beach as your wedding backdrop. It lies in proximity to another popular Goa wedding destination of Salcete. The beaches here are famed for their powdery soft white sands and blue waters, almost making you wonder if you are still in Goa! The shacks here are incredibly placed giving you unparalleled experiences constituting of food and enchanting sunsets. Guests at your wedding will have nothing to complain!
Apart from all the Salcete properties, you have the Dona Sylvia Beach Resort Goa, a five-star property to serve as the ultimate venue for a wedding.
10. Calangute - Best Wedding Venue For Party Lovers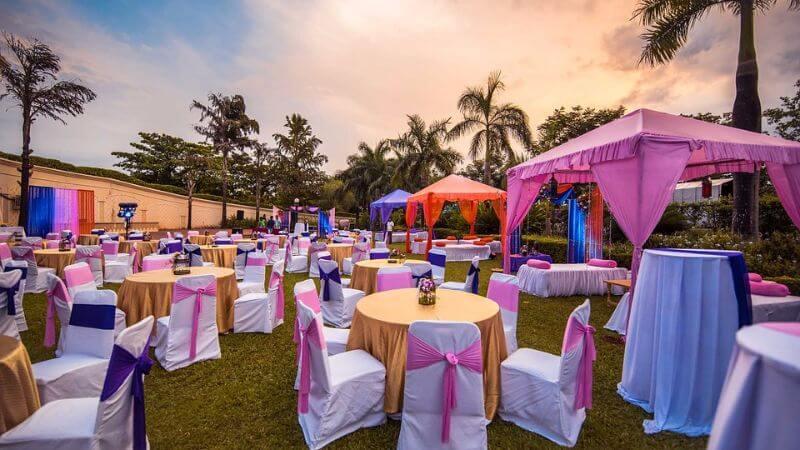 And lastly, Calangute located close to the bustling Candolim and Baga. This is perfect for those who have guests wanting to explore the party scene in Goa. Dotted with several bars and clubs, Calangute aids tranquility as well as fun conveniently. You can check out the same Goa wedding resorts in Candolim or explore some more options like Hard Rock Hotel Goa, Resort De Coracao, Paparazzi Resort, and The Baga Beach Resort each possessing unique features to fine-tune a wedding! Anyone would agree how and why Calangute makes for an ace destination wedding in Goa!
Going by names and an established brand image the Park Hyatt Goa in Cansaulim and Lalit Golf and Spa Resort in Canacona cannot go unmentioned in this list acknowledging properties for a beach wedding in Goa.
With all the venues in place here are some valuable tips for planning a wedding in Goa
1. Best time for a wedding in Goa
Except for the monsoons, anytime is perfect to plan a wedding with Goa as its destination. More so December to February is a really busy time for Goa with numerous wedding happenings here. December is bustling with various music festivals, Christmas and new years.
2. Goa destination wedding budget
The cost of a wedding in Goa is subject to the number of guests you will have. Mostly featuring all three to five star properties an average estimate be anything from thirty to fifty lakh Indian Rupees.
3. Wedding planners in Goa
You may bring your own wedding planners. Most of the properties cooperate well wedding planners. But as a novel experience, you can also check out local planners that may also turn out to be cheaper. What's more, they know the best in town and can further reduce the overall expense of a wedding.
4. Request for all-inclusive tariffs
Since you will be accommodating a handful of guests, it is a great idea to ask for bulk booking deals and tariffs including meals and some activities perhaps. Several properties have exclusive wedding offers as well.
5. Local and international entertainment
Goa has a lot of artists from all over the world. From Russian gymnasts to Brazilian samba dancers. This variety can be a great alternative to the run of the mill performances and sangeet sequences. That's for the international part, on the local front Goan folk, can be an absolute delight as well.
With these tips and a low down on the best venue, we can ascertain a wedding that will make a place in everyone's hearts!
Also Read:
The Ultimate Bachelor Party Ideas in Goa
Honeymoon Booking Mistakes to Avoid