15 Solo Female Travel Destinations
* Disclosure: This post may contain affiliate links, which means we may receive a commission if you click a link and book something (there is never any extra cost to you for using these links).
Travelling can be such a hassle if you're a lone woman traveller. There aren't many places where a solitary woman would feel completely safe and crime rates are on the rise everywhere. But these places help you keep the faith in humanity. Here are the coolest and safe destinations for solo female travelers:
15. Netherlands
Global Peace Index Ranking: 21
Happiness Ranking: 7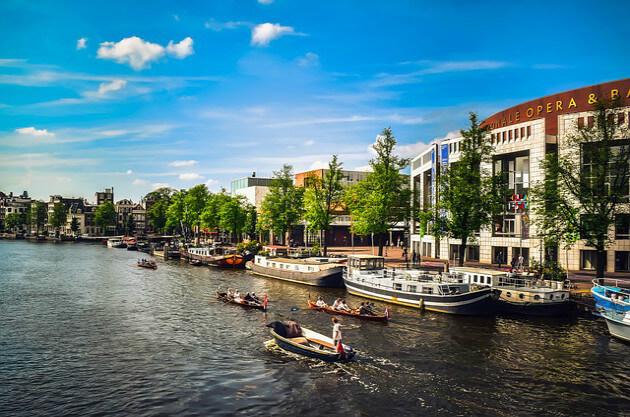 Image Source: Pixabay
If you are a solo female traveller looking out to have a great time exploring the highs and lows of a foreign land, then it can't get any better than the Netherlands. The Dutch are known for their liberal and forward outlook to life, and the country for its magical flower gardens, enchanting canal networks and a progressive drugs law. Each destination in Netherlands is more magical than the last, and completely safe as long as basic precautions are taken into account. So, chillax, have some #brownies (*wink*) and enjoy life Dutch style!
Get good deals with TripHobo Hotels.
14. Dubai
Global Peace Index Ranking: 61
Happiness Ranking: 28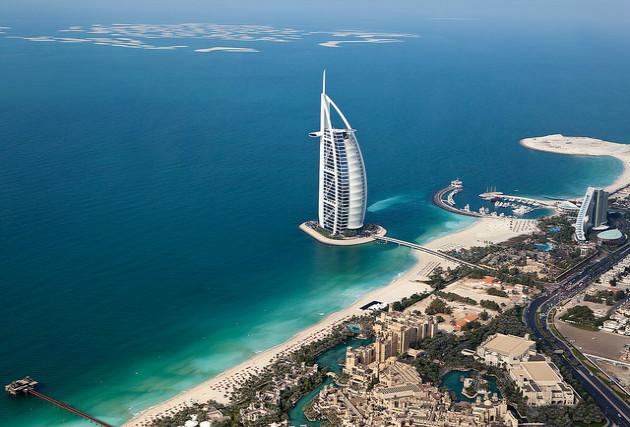 Image Source: Sam Valadi/Flickr
The city of Dubai is an important part of the United Arab Emirates and one of the most-visited tourist destinations all over the world. Though one has to be a little careful with rules regarding clothing, consumption of alcohol and displaying public affection, the city is absolutely safe for a solo female traveller. You can easily head out to sightsee fabulous attractions like the Burj Khalifa, Palm Jumeirah, World Islands and the dunes without having to look behind your back constantly and ruining all the fun!
Get good deals with TripHobo Hotels.
13. Bali
Global Peace Index Ranking: 42
Happiness Ranking: 79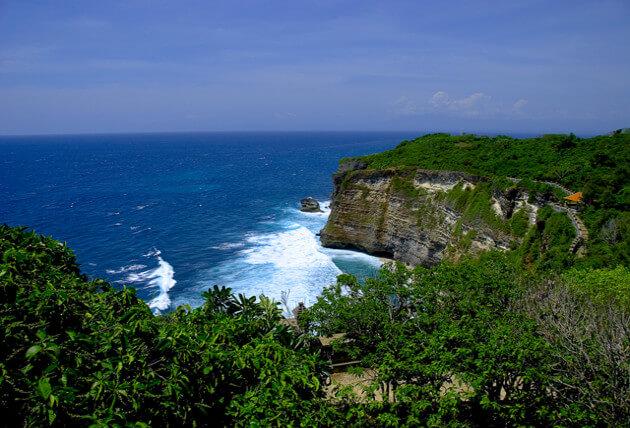 Image Source: Wikimedia Commons
Bali has since long enjoyed its status as a major tourist hotspot for travellers looking for a heavenly island vacation, away from the repetitive and monotonous lifestyle of living in a large metro. The island boasts of mesmerising beaches, a huge diversity of marine animals & plants, historic temples and luxurious resorts that will pamper you fully. The best part is that just like the rest of Indonesia, Bali too is very safe for female travellers wanting to explore its beauty on their own.
Get good deals with TripHobo Hotels.
12. Cuba
Global Peace Index Ranking: 85
Happiness Ranking: NA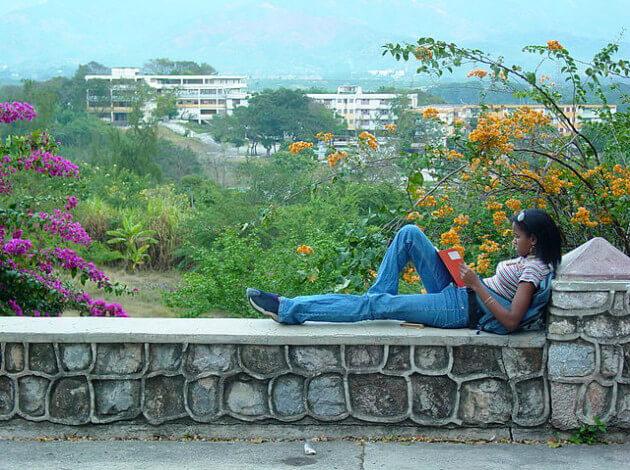 Image Source: Wikimedia Commons
Open a bottle of Havana Club, pop a Cuban cigar in your mouth and start grooving to the hypnotic Salsa beats at any of the numerous nightclubs in Cuba. Home to some of the most mouth-watering dishes, Cuba will leave you enchanted with its nightlife, mesmerized by the natural beauty all around and pampered by the extremely friendly folks all around. Travel to Cuba as the crime rates are quite low and solo female travellers don't have anything to worry about, apart from taking a few basic precautions of course.
Get good deals with TripHobo Hotels.
11. Japan
Global Peace Index Ranking: 9
Happiness Ranking: 53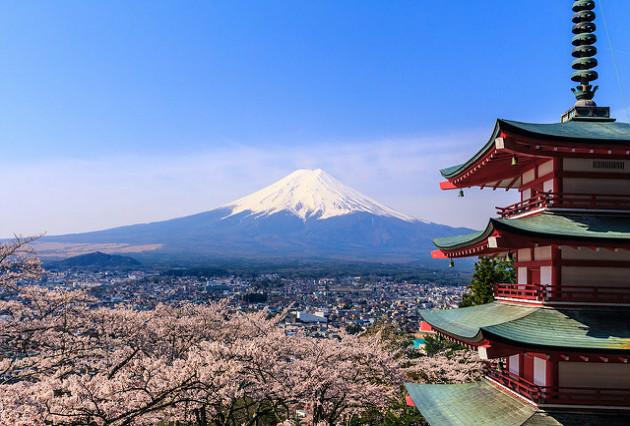 Image Source: Reginald Pentinio/Flickr
Be charmed and fall in love with the simplistic nature, fascinating history, cultures and traditions of the Land of the Rising Sun during the course of your visit, and don't blame yourself if you feel like never going back! Such is the magic of Japan, that people tend to extend their stays and adapt the Japanese way of life. Female solo travellers can explore the whole country resplendent with its heritage monuments, natural attractions and sumptuous meals without worrying much about safety issues! Check out 10 Top Cities To Visit In Japan on Your First Trip
Get good deals with TripHobo Hotels.
10. British Virgin Islands
Global Peace Index Ranking: 47
Happiness Ranking: 23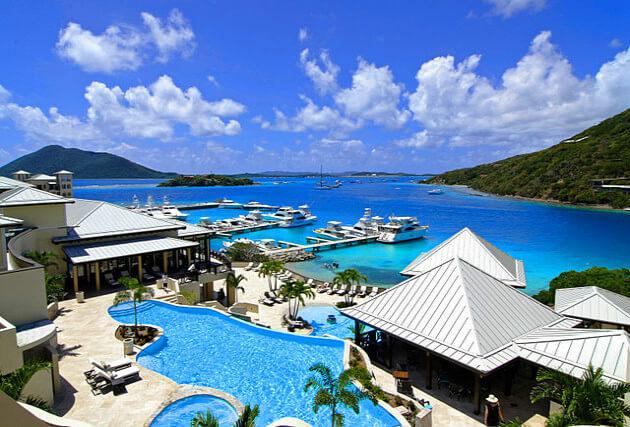 Image Source: Wikimedia Commons
The British Virgin Islands are officially a part of the United Kingdom, but lie in the Caribbean and attract countless tourists each year from several countries, primary one being the United States. The major attractions here like the surreal white beaches, coral reefs and Baths on Virgin Gorda are insanely popular, and being a very safe destination, see all kinds of tourists be it family, friends or even solo ones. If a slice of paradise is what you are after, then heading to the British Virgin Islands should be your very next move!
Get good deals with TripHobo Hotels.
9. Singapore
Global Peace Index Ranking: 20
Happiness Ranking: 22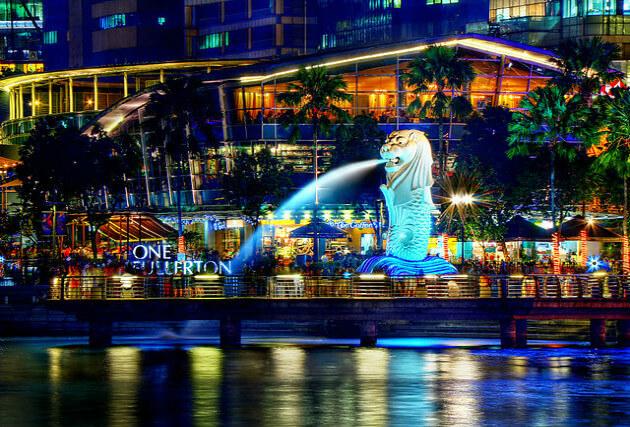 Image Source: Wikimedia Commons
Singapore should be a definite go-to on every solo female traveller's bucket list, owing to its endless list of magnificent attractions like the Universal Studios, Sentosa, Merlion fountain and many more such wonders accompanied by a perfectly safe environment for endless exploring! Each year millions of tourists head to this tiny nation for the holiday of a lifetime, and no one ever goes back disappointed. So pack up your backpack and get ready unravel the exotic beauty of Singapore.
Get good deals with TripHobo Hotels.
8. Switzerland
Global Peace Index Ranking: 7
Happiness Ranking: 2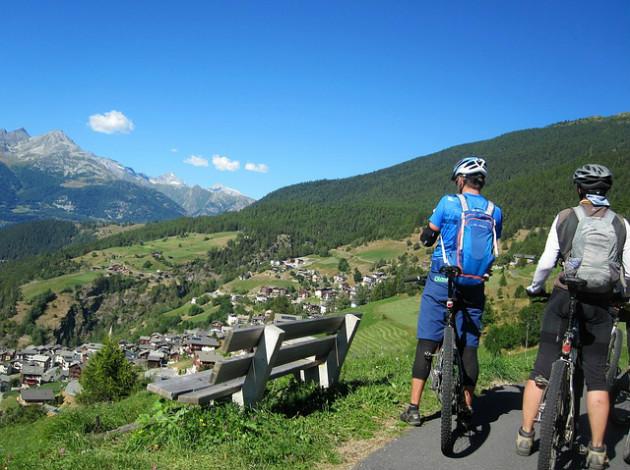 Image Source: Pixabay
There are few things in the world as beautiful as enjoying a sight of the wondrous Alps first thing in the morning soon as you wake up, and even fewer delicacies as yummy as the Swiss make. Though these 2 reasons should be enough for anyone planning a visit to Switzerland, if you want further motivation how about the fact the landlocked nation is one of the safest for travellers and backpackers be it male, female, group or solo. Enjoy the famous Swiss hospitality, check out fantastic attractions, gorge on the trademark Swiss cheese dishes and have a jolly great time!
Get good deals with TripHobo Hotels.
7. Costa Rica
Global Peace Index Ranking: 33
Happiness Ranking: 14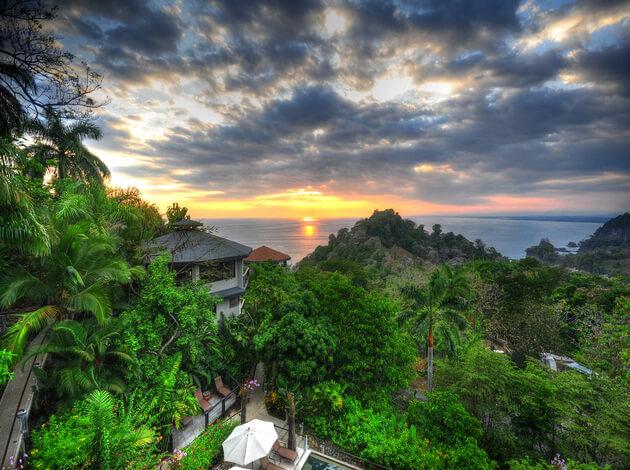 Image Source: kansasphoto/Flickr
Long for a bit of sun and sand? Costa Rica's beaches may just fit the bill! This Central American Country is meant for the solo women traveller who loves volcanoes, national parks, beaches and waterfalls. Boasting of diverse flora and fauna, Costa Rica will wow you! Relax on the beach or have your fill of adventurous activities: scuba-diving, snorkelling, surfing, or explore the jungle! Costa Rica is bound to be one hell of a vacation!
Get good deals with TripHobo Hotels.
6. Chile
Global Peace Index Ranking: 27
Happiness Ranking: 24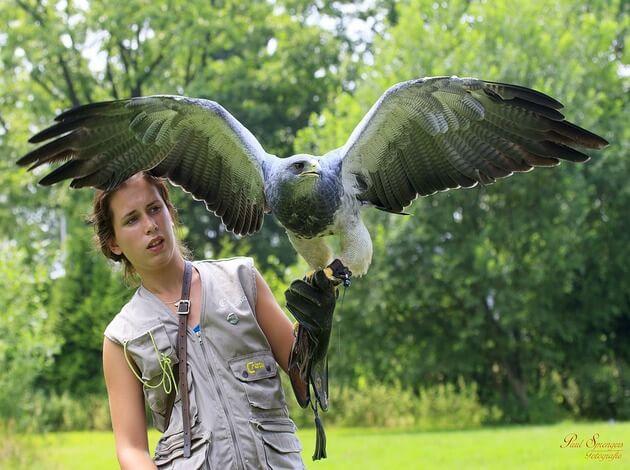 Image Source: pixabay.com
Chile is that one of the top solo travelling destination in South America that a women traveller can choose if shes feeling adventurous and wants to go off the beaten path. The landscape is as diverse as they come: cities, forests, glaciers, volcanoes, deserts and fjords, Chiles got it all. It has a lot to offer to every hiker and wildlife enthusiast! And the best part is that the people of Chile are welcoming and friendly! It won't be surprising if you get to know some Chilean families intimately during your journeys and they become your friends for life!
Get good deals with TripHobo Hotels.
5. Bhutan
Global Peace Index Ranking: 13
Happiness Ranking: 84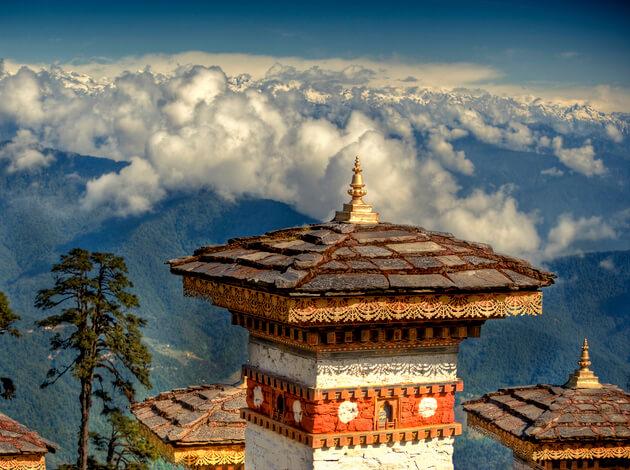 Image Source: Göran Höglund (Kartläsarn)/Flickr
If you're craving for spiritual solace especially in South East Asia, Bhutan is the place to go! Nestled in the Himalayas, Bhutan's beautiful landscape and rich culture is worth exploring. There is contentment in the air here. Its an extremely safe country for solo women travelers. The locals will welcome you with open arms and are very helpful! A trekkers paradise, Bhutan is bound to steal your heart!
Get good deals with TripHobo Hotels.
4. Norway
Global Peace Index Ranking: 17
Happiness Ranking: 4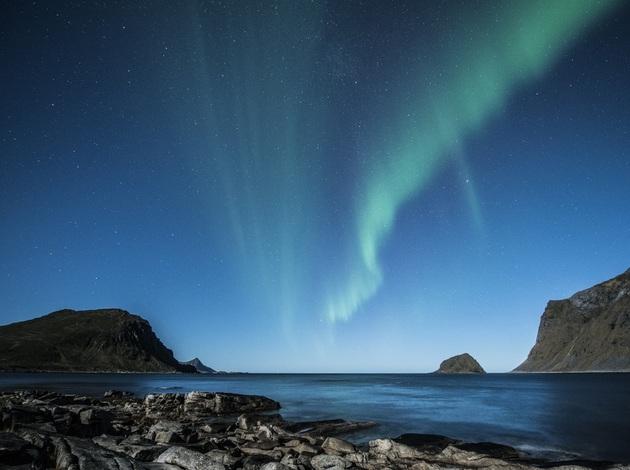 Image Source: pexels.com
Norway is all about the equal and fair treatment of women and has ranked consistently high on the Gender Equality Index. So, you know that you're going to be safe and treated right in this country! You can take a trek among the fjords or visit the cities of Oslo and Bergen, all by your lonesome. It'll be no trouble at all to visit this safe destination for solo female traveller. Norway also ranks at the top of the list of happiest countries in the world.
Get good deals with TripHobo Hotels.
3. Canada
Global Peace Index Ranking: 8
Happiness Ranking: 6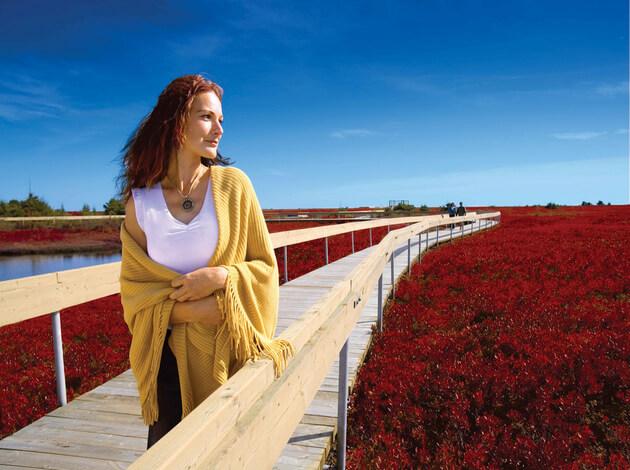 Image Source: New Brunswick Tourism/Flickr
There are so many internet memes about Canadians being friendly and peaceful. They're all true! You'll feel absolutely welcome here. Its natural beauty is bound to inspire and delight you and its pretty cities will make you want to stay in them forever!
Get good deals with TripHobo Hotels.
2. New Zealand
Global Peace Index Ranking: 4
Happiness Ranking: 8
New Zealand is the perfect female getaway destination to visit, especially if you're a geeky Lord of the Rings fan. You will get no judgement from the people of New Zealand, even if you're travelling alone. Its safe, its friendly and its breath-taking!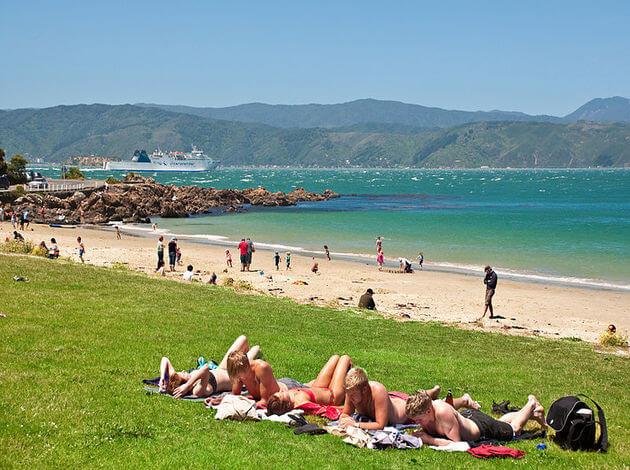 Image Source: Wikimedia Commons
Get good deals with TripHobo Hotels.
1. Iceland
Global Peace Index Ranking: 1
Happiness Ranking: 3
When it comes to peace and happiness, Icelands a winner all the way isn't it! Its surreal landscape will make you feel like you're in another dimension! Swim at the famous Blue Lagoon, go whale watching or witness mesmerizing glaciers and waterfalls and the beautiful northern lights. Although it is cold, Iceland will end up warming your heart!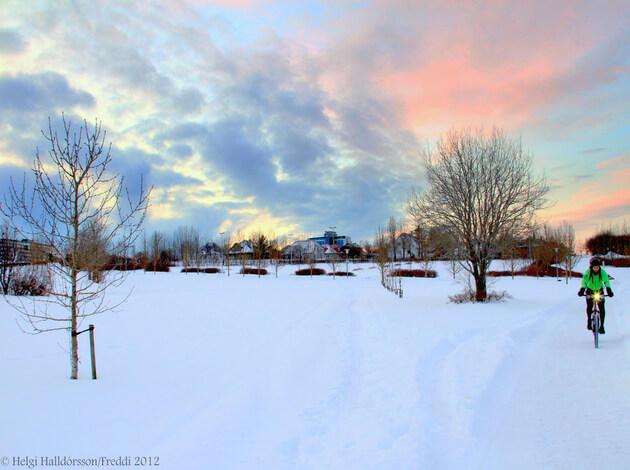 Image Source: Helgi Halldorsson/Flickr
Get good deals with TripHobo Hotels.
There is just something about going alone for trips that makes you feel alive. Once you build up the confidence to travel by yourself, remember that the world is your oyster!
You may also like:
How Solo Travel Makes You A Better Person
Destinations To Explore When You Are Single
Female Explorers You Didn't Know About